These 11 Rosh Hashanah recipes will give you a few delish ideas for this year's Jewish New Year's celebrations. Brisket, roast chicken, latkes, challah, plenty of apple and honey recipes, and some sweet dessert ideas, too. Shanah Tovah.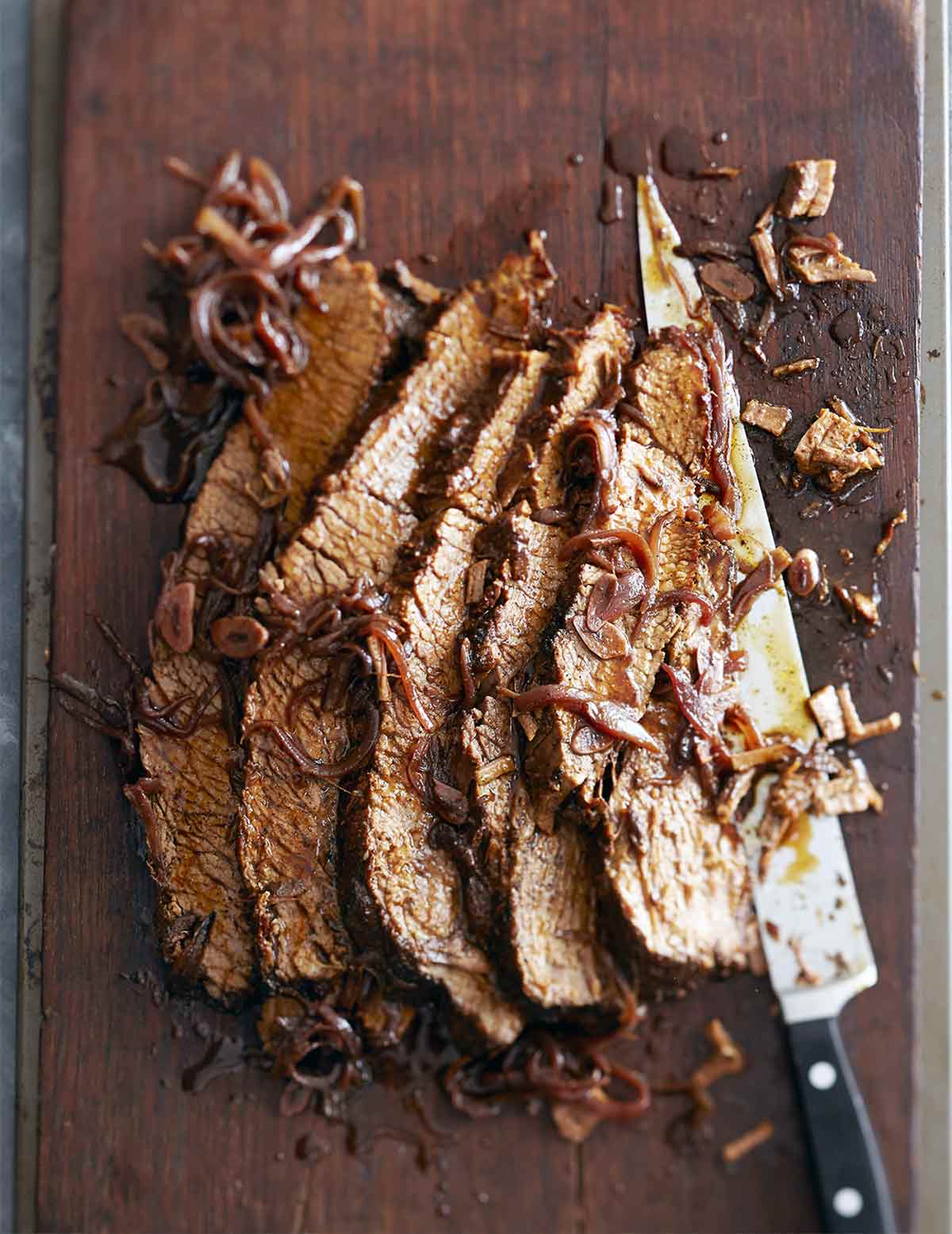 This braised brisket with red wine and honey is sweet and tangy and fall-apart tender and so perfect it makes us go weak in the knees. And it's a hunk of beef large enough to feed a crowd so it has that going for it, too.
Recipe
---
I made this braised brisket today for our family Seder, and it was delicious. At serving time we passed the reheated broth over the sliced brisket and it was delicious. Easiest brisket I've ever made. My new go-to recipe. Thanks!!–Beth S.
---
These crispy fried sweet potato and apple latkes are made with matzoh meal, sweet potatoes, and apples. They can be made ahead, which makes them perfect for holiday gatherings, or a quick weeknight dinner.
Recipe
---
This is the best challah recipe I've ever used. I've done it a LOT but never have I achieved the springy, fluffy quality this one has! Absolutely love it and will definitely be using it again. The outside was a nice hard texture, very pretty and dark, while the inside was light and soft. I loved it!!–Achilles
---
These glazed turnips and apples are easy, healthy, and on the table in minutes. Made with butter and cider vinegar and thyme. It doesn't get simpler–or better.
Recipe
A simple chicken dinner with lots of savory flavors. Paprika makes all the difference here, imbuing the easy sheet pan technique with an elegant finish.
Recipe
---
This roast chicken with vegetables was fabulous!!!! Though I will forever love a "classic" roast chicken, this is a wonderful variation to keep in my arsenal. The vegetables really put it over the top…they were so perfectly caramelized. YUM! Tonight, the carcass is burbling on the cooktop with carrots and onions and such and I just know the broth is going to be wonderful too.–Karen
---
This honey, rosemary, and apple jelly works well on both sweet and savory dishes. Honey, earthy rosemary, sweet apples, and a bit of tanginess from lemon juice.
Recipe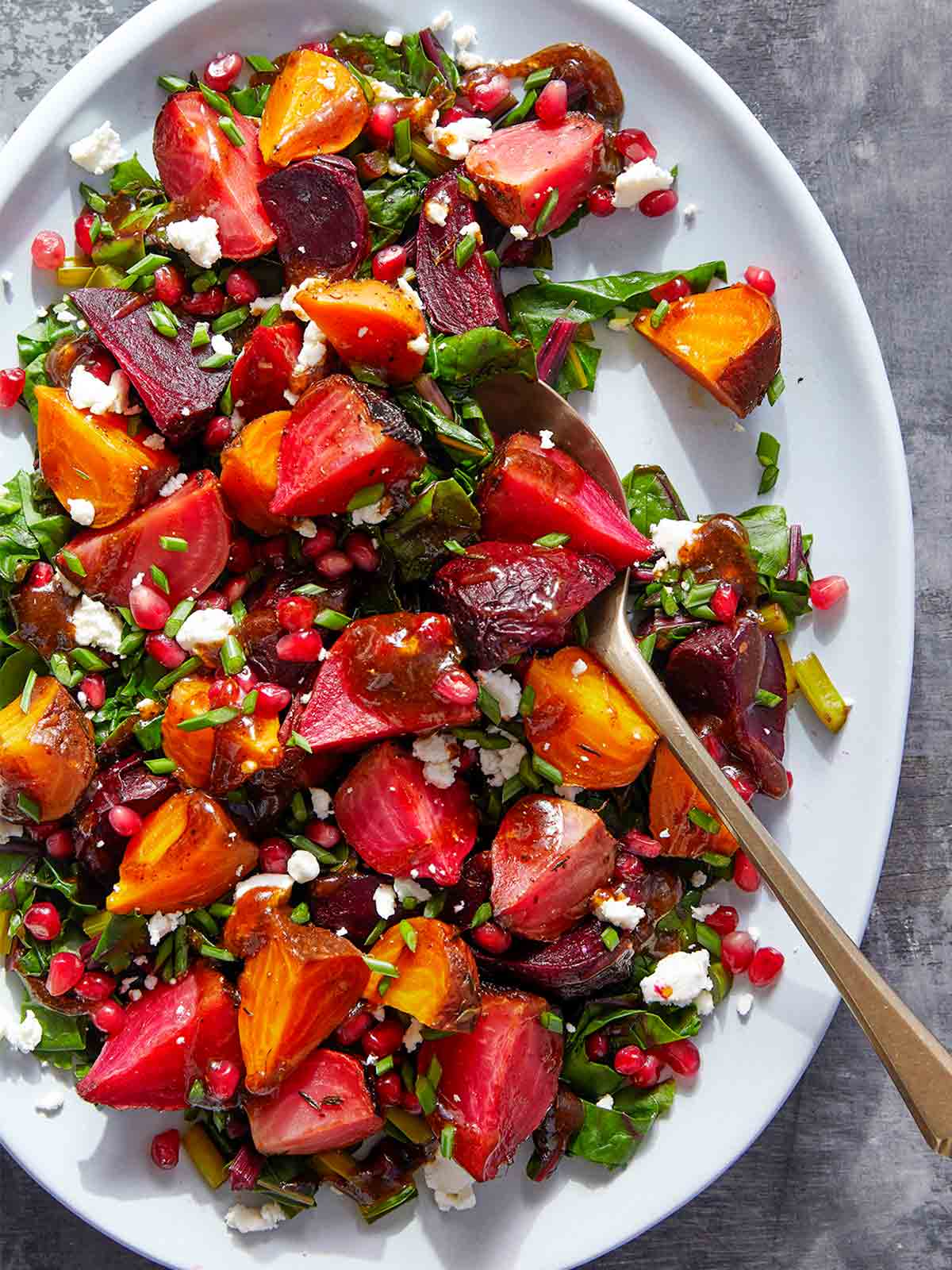 I like to serve this salad on a bed of lightly steamed beet greens because it's a nice textural contrast, it looks really pretty, the greens are full of good nutrients that shouldn't go to waste, and they're free! How many more reasons do you need?
Recipe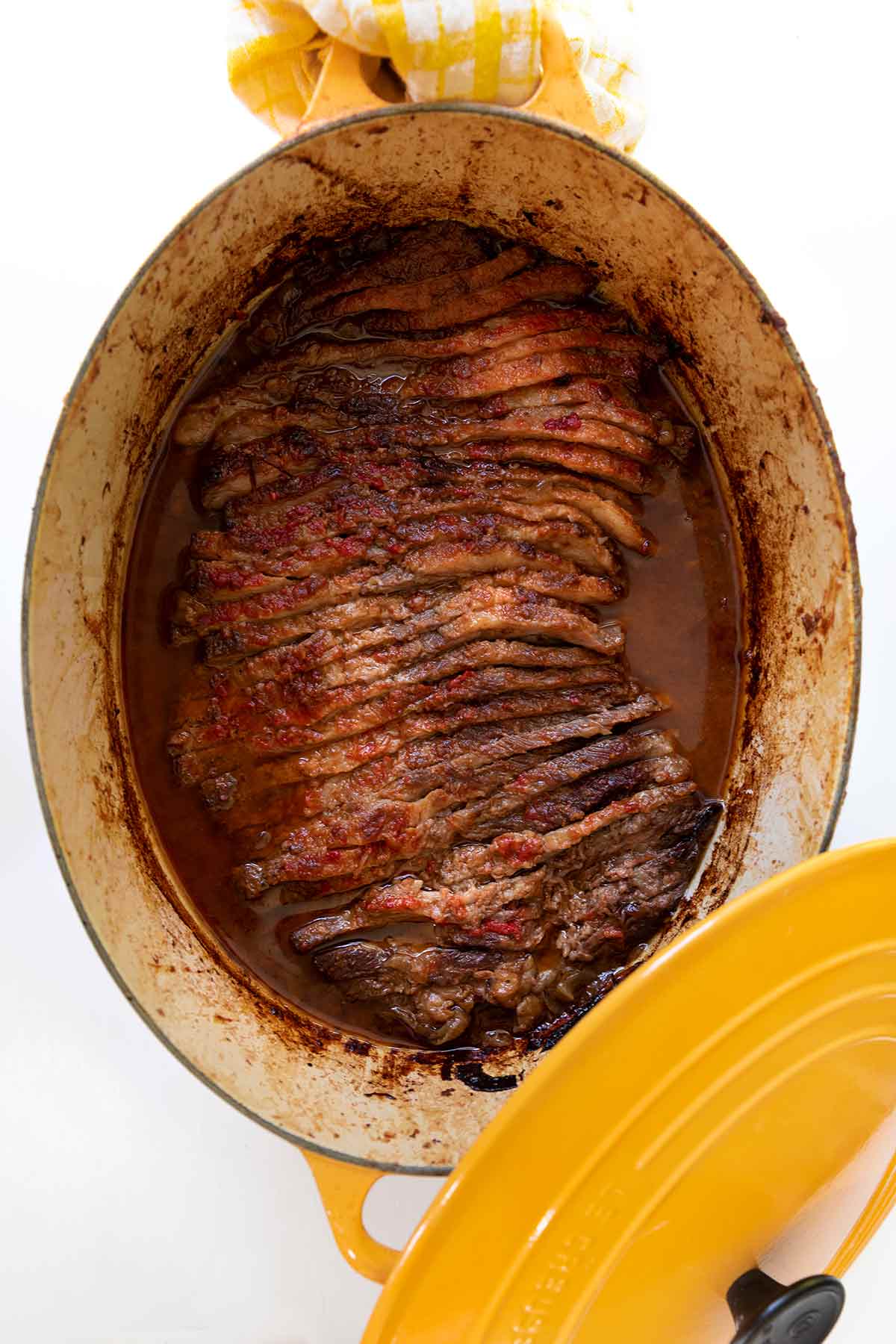 The brisket is partially cooked, removed from the oven, and sliced. It's then returned to the oven to cook completely. Juicy, deeply flavorful, and amazingly tender. Genius.
Recipe
Honey-ginger apple tarts are rustic perfection. Flaky pastry crust, wrapped around a sweet-tart filling. And then everything is sprinkled with crushed cinnamon-sugar walnuts. See? Absolute perfection.
Recipe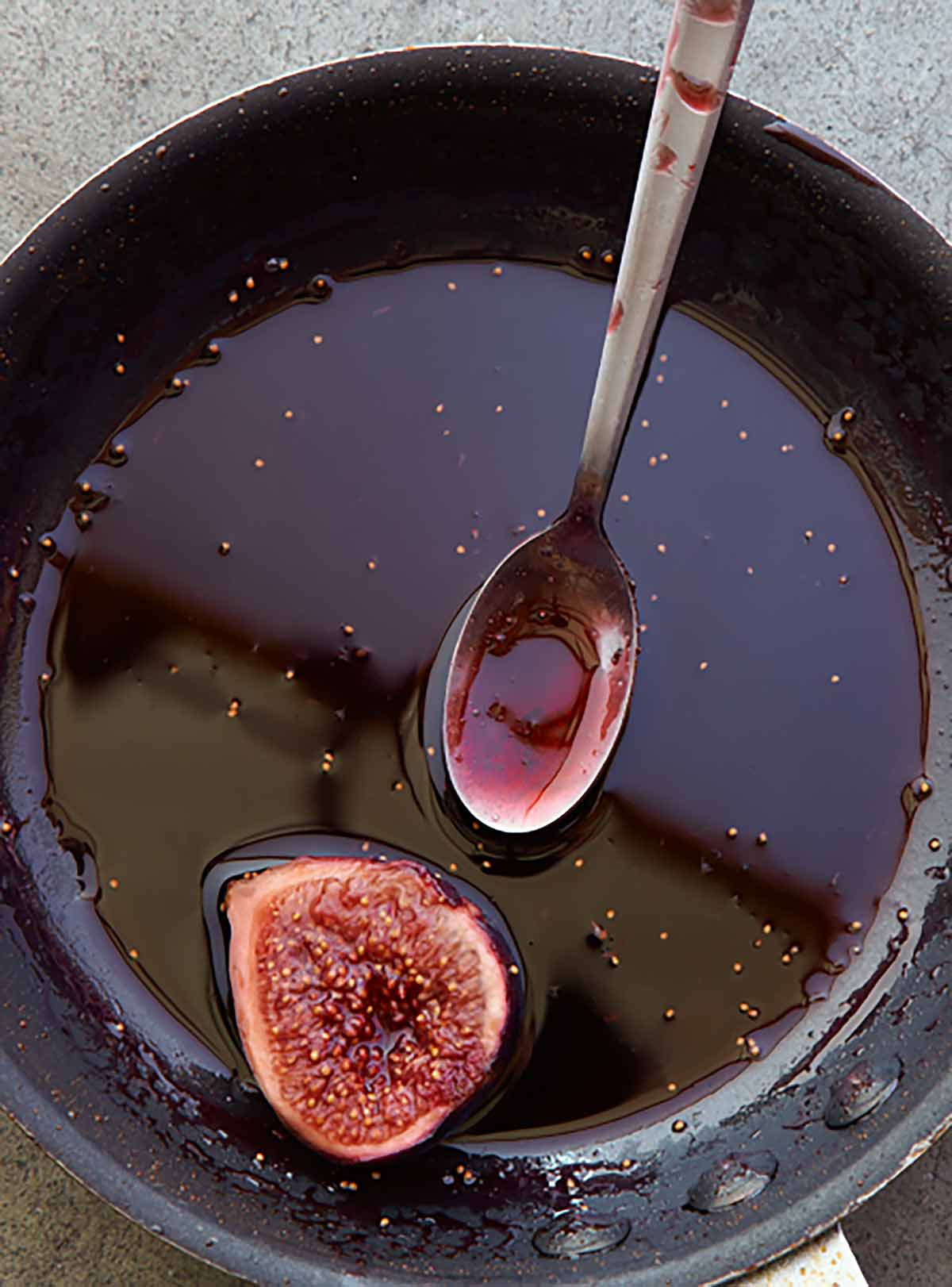 These figs in Port wine, made with fresh figs, tawny port, sugar, and black peppercorns, is a simple, elegant summer dessert.
Recipe
This tarte Tatin is my mother's caramel apple all dressed up, French style. It's essentially apples, enveloped with caramel and butter, resting on a thin crust of pastry. A fancy upside-down tart.
Recipe
---
This tarte tatin looks beautiful and is delicious!–Diane
---
Originally published August 28, 2021
© 2021 Leite's Culinaria. All rights reserved. All materials used with permission.