Gribenes, salty and perfectly-crisp roast chicken skin, are an important part of Jewish cuisine and they're incredibly delish little morsels to boot.
What are gribenes?
Think, for a moment, about the crisp, deep-fried pork skins called chicharrones in Spanish. Consider these roast chicken skins to be chicken chicharrones—or, if you will, an oven riff on gribenes in Yiddish. While gribenes are usually a happy by-product of making schmaltz, or rendered chicken fat—hands-down the loveliest by-product we've ever experienced—this recipe celebrates the skin for its own sake. Sprinkle them on salads. Incorporate them into deviled eggs. Or simply nibble them at will.
Gribenes | Roast Chicken Skin
Quick Glance

(8)

5 M
1 H, 15 M
Serves

4
Print Recipe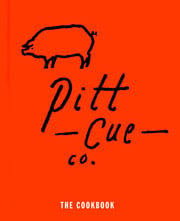 Ingredients
Directions
Preheat the oven to 350°F (177°C).
Toss the thyme sprigs in a roasting pan and plop the chicken skins on top. Add the chicken stock, and roast, uncovered, until the skins are nearly crisp, 30 to 40 minutes, stirring or flipping the chicken skins every 10 minutes.
Drain the fat, called schmaltz, and save. It's great to cook with.
Return the pan to the oven until the chicken skins are crisp, 12 to 20 minutes more. (Note, the chicken skins will be more like the crisp skin on a roast chicken than the puffed skin of pork rinds.) Lavish with salt to taste. Originally published September 16, 2014.
Print Recipe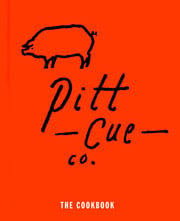 Recipe Testers' Reviews
Who among us doesn't LOVE crisp chicken skin? I say to those who reply in the negative, GREAT! MORE FOR ME! This simple gribenes recipe will have you knocking on the back doors of butcher shops and slipping away with chicken skin by the pound. It's so obvious and yet overlooked.
I preheated the oven to 350°F, tossed a nice bunch of fresh thyme in a preheated cast-iron skillet, added the chicken skin in a single layer, and returned the skillet to the oven. I jostled the skillet every 10 minutes or so to make certain the skins weren't sticking. I think preheating the cast iron assured me that this wouldn't occur. After 40 minutes, the skins were nearly done and almost crisp enough. I drained the fat and slid the skillet back in for an additional 10 minutes.
A bit of sea salt and cracked pepper and we had reached chicken NIRVANA. These were so good that, henceforth, I'll make them on a couple large, rimmed, baking sheets. (Gotta be rimmed. Don't want to lose that chicken fat and smoke up the kitchen.)
These crispy gribenes are AMAZING on deviled eggs and are sure to make any salad shine. The next plan for these wonderful treats is to add them to chicken salad. A simple word of caution: have the dish you are using these with at the ready, or trust me, they will disappear before they reach their destination.
I don't know where to start. Did I ever think I would see a recipe for gribenes on a food blog? And frankly, would anyone really be interested in this traditional treat that replaced bacon in many Jewish households? Nothing is wasted, for certain, including the rendered fat/schmaltz that historically was used as Jewish "mayo" on a great slice of corn rye or pumpernickel bread.
The instructions were very clear, and using the oven as the vehicle for browning/rendering was sure better than the fat spatter over my stove top. My go-to method had always been the trusty cast iron but this worked beautifully.
These delicious crispy bits don't hang around too long. And they are super spiffy with the addition of thyme. Great on a sandwich or salad, and certainly good on a Paleo diet, they are always a treat.
Gribenes | Roast Chicken Skin Recipe © 2014 Pitt Cue Co.. Photo © 2014
Paul Winch-Furness
. All rights reserved. All materials used with permission.
If you make this recipe, snap a photo and hashtag it #LeitesCulinaria. We'd love to see your creations on Instagram, Facebook, and Twitter.