Salted caramel ice cream is a salty sweet homemade ice cream lovers' dream come true with a lusciously dark, almost bitter caramel taste. Definitely ice cream for adults. Ice cream maker required.
This perfectly balanced salty sweet ice cream concoction is one of countless examples of why Cenk Sonmezsoy is considered to be a baking and dessert phenom. We can't stop gushing over—or stuffing our faces with—his homemade ice cream made insanely delicious with intensely dark homemade caramel and sea salt. We're willing to bet you won't be able to stop gushing or stuffing, either.–Angie Zoobkoff
Salted Caramel Ice Cream
Quick Glance
Quick Glance
45 M
17 H, 30 M
Makes

10

(1/2-cup) servings
Print Recipe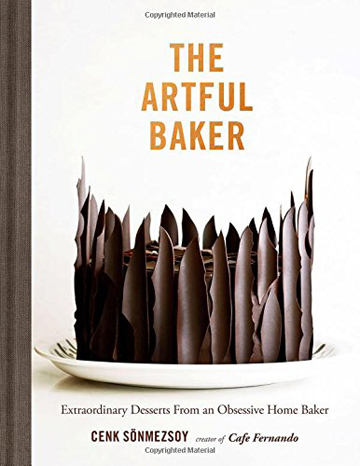 Ingredients
Email Grocery List
Directions
In a medium saucepan over medium-high heat, bring the milk and cream to just below a boil, stirring frequently. Remove from the heat and cover to keep warm.
Dump the sugar in a medium heavy-bottomed saucepan and shake the pan so the sugar comes to an even depth. Slowly pour the water into the pan along the inside edge. Set the pan over medium-high heat and cook, without stirring, until the caramel turns a very dark brown, just short of black, or registers 400°F (205°C) on an instant-read thermometer, 13 to 15 minutes.
Immediately take the pan off the heat and, holding it at arm's length, immediately pour in about 1/3 of the warm milk mixture. Be very careful; the caramel will bubble up vigorously and hot steam will rise. Stir in the rest of the warm milk mixture, set the pan over medium-low heat, and whisk until the caramel melts completely, about 5 minutes. Remove from the heat and cover to keep the mixture hot.
Fill a large bowl halfway with ice and cold water. Place a large bowl over the ice bath with the bottom touching the water. Set a fine-mesh strainer on top.
In a medium saucepan, use a narrow wire whisk to mix the yolks until they lighten in color, 2 to 3 minutes. While whisking the yolks constantly, drizzle in about 1/3 of the hot caramel mixture. Then add the rest of the hot caramel mixture along with the vanilla and salt.
Cook the custard over medium heat, using a silicone spatula to constantly stir and scrape the bottom of the pan, until it's thick enough to coat the spatula or the custard registers 175°F (80°C) on an instant-read thermometer, 6 to 12 minutes.
Pour the custard into the strainer and scrape to push the custard through the strainer. Remove the strainer and scrape any custard clinging to the bottom into the bowl. Stir the custard frequently to cool to room temperature, about 10 minutes. Remove the bowl from the ice water, cover with plastic wrap, and refrigerate for at least 8 hours or overnight.
Whisk the chilled custard until smooth, scrape it into the bowl of an ice cream maker, and churn according to the manufacturer's instructions.
Scrape the ice cream into a heavy-duty plastic container with a tight-fitting lid and cover with plastic wrap, pressing it directly onto the surface of the ice cream. Cover and freeze for at least 8 hours or overnight before serving. The ice cream will keep in the freezer for up to 1 week.
Print Recipe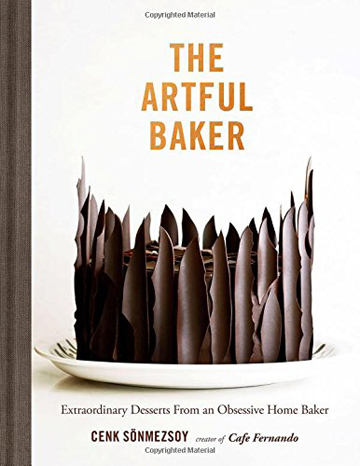 Recipe Testers Reviews

This is ice cream for grown ups! It's sweet and creamy but it also has a bitter edge from the deep, dark caramel. If you've ever been to Buffalo and had sponge toffee, this ice cream will remind you of that treat, which also makes me think this ice cream would be fabulous with a drizzle of chocolate sauce or a fudgy swirl worked in. It has a great texture, certainly worth all the pans I had to wash. The caramel was deep brown at 400°F—I likely wouldn't have had the courage to take the caramel that far if I didn't have a temperature that I was targeting. Do watch out when you add the caramel to the cream though—start with a very tiny amount in a large pan as the mixture boils ferociously!

This recipe takes vanilla to a deliciously dark side with its twist of almost burning the caramel. Its whisper of sea salt diffuses the sweetness, creating a desire for another and another bite. My sugar was bubbling darkly at 14 minutes. I let the base cool completely overnight, then I churned it and let it freeze for 4 more hours. So while it takes more time than picking up ice cream from the grocery, this salted caramel ice cream is better than any premade pint. I'm lucky to get fresh milk and cream from a nearby family dairy—it's rich, thick, and uncompromised and makes amazing ice cream.

This ice cream is tasty and would pair nicely with something on the sweeter side. The instructions say to take the caramel to the point that it's almost black. I think that is too far and getting into burnt territory. I took it a bit darker than I normally would and there was definitely a bitter edge to the finished product. For people who know that they are sensitive to bitter flavors, they're going to want to take the caramel to more of a copper color. The texture was really creamy and there was no issue with eggs curdling.
Salted Caramel Ice Cream Recipe © 2017 Cenk Sonmezsoy. Photo © 2017 Cenk Sonmezsoy. All rights reserved. All materials used with permission.
If you make this recipe, snap a photo and hashtag it #LeitesCulinaria. We'd love to see your creations on Instagram, Facebook, and Twitter.