This whole wheat pizza dough is made with whole wheat flour, honey, yeast, yogurt, and olive oil—simple, healthy ingredients—and requires only 10 minutes of effort.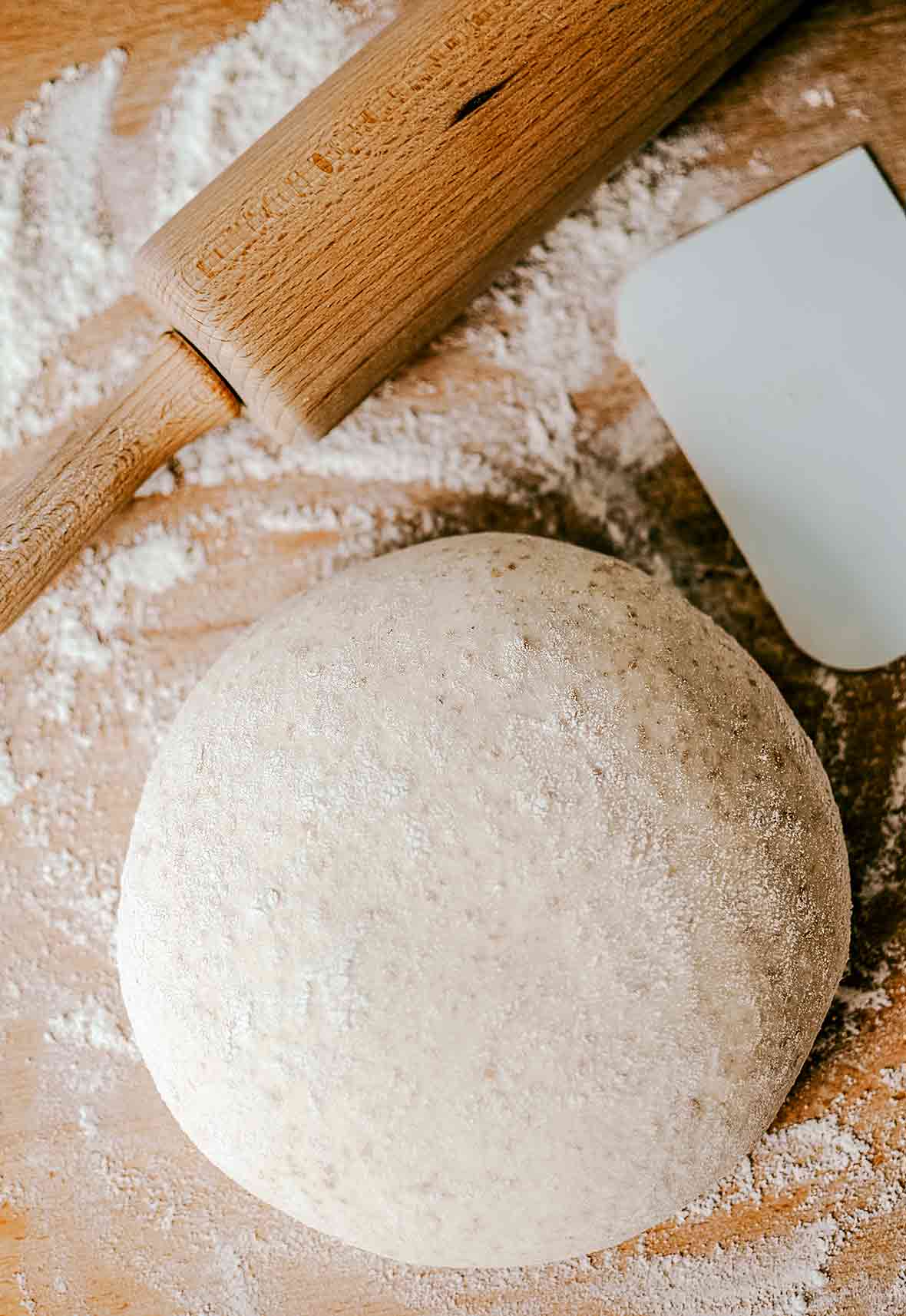 Yes, whole wheat pizza dough can make a decent—actually, spectacular—pizza crust and give you all the yeasty, crusty, hand-stretched goodness you want and deserve. And it comes together with everyday ingredients in less time than it'll take you to get takeout. Here's how to make it.–Angie Zoobkoff
Whole Wheat Pizza Dough
Quick Glance
Quick Glance
10 M
45 M
Makes

4

servings (One [13-inch | 33-cm] crust)
Print Recipe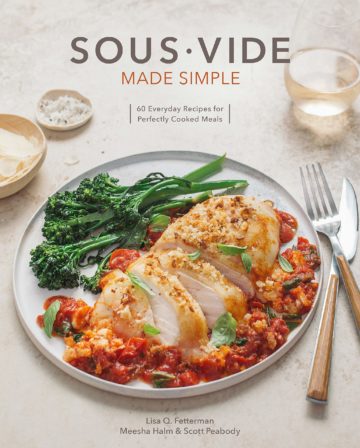 Ingredients
Email Grocery List
Directions
In a medium bowl, combine the honey and water and then sprinkle the yeast evenly over the top. Add the yogurt, flour, salt, and oil, and stir with a wooden spoon or rubber spatula until the flour is completely incorporated. The dough should be soft and somewhat sticky but still hold its shape. Cover the bowl with plastic wrap and let the dough rest for 10 minutes.
Uncover the dough, sprinkle it lightly with additional flour, and knead it in the bowl until it becomes resilient and springs back, about 1 minute, dusting with additional flour as needed to prevent it from sticking to your hands. The dough should be able to hold a round shape, but the surface won't be completely smooth. Cover the bowl tightly with plastic wrap and set aside at room temperature for 30 minutes. (Depending on how warm the ambient temperature is, the dough may rise only slightly or not at all. Don't worry, the yeast will do its work in the oven. Pizza is, after all, a flatbread.) At this point, the dough is ready to use or it can be refrigerated, still tightly covered in the bowl, for up to 3 days. Use straight from the fridge.
If you are making a pizza of your own creation, preheat the oven to 450°F (230°C). Place an inverted baking sheet or a pizza stone in the oven. Line a pizza peel or cutting board with parchment paper. If desired, slick the paper with 1 tablespoon olive oil or simply dust it with flour or cornmeal. Lightly flour a work surface. Dust the pizza dough with flour and gently flatten it on the work surface and spread out the dough with the heel of your hands. Use a floured rolling pin to form the dough into a 1/4-inch (6-mm) thick round that fits the size of your pizza peel. (The thinner it is, the crispier the end result will be.) Working your hands under the rolled dough, carefully lift it and transfer to the prepared parchment paper. (Alternatively, in place of a peel and parchment, you can also simply slick a second baking sheet with olive oil and then transfer the rolled-out dough onto it and assemble the pizza there.) Scatter your favorite toppings on the dough and bake until the edges of the crust are deep golden brown and crisp, 20 to 25 minutes. Remove the pizza from the oven and transfer it to a cutting board. Use a pizza cutter to cut into 8 slices and serve immediately. If using a different pizza recipe, proceed as directed.
Print Recipe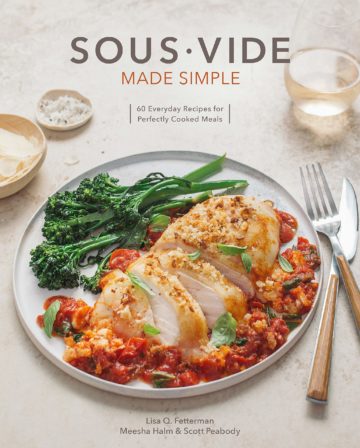 Recipe Testers Reviews

Most important thing to know is that you CAN make a good whole wheat pizza at home. The whole wheat flavor was really great (I used an organic local California stone-ground whole wheat from Keith Giusto.
This pizza dough can be made straight through in a single evening or, with a little planning ahead, you can let the dough rest overnight in the fridge. I tried it both ways, starting with a same day run of the full recipe, then following up with a rested hand-stretched dough. Each yielded a nice pizza but with somewhat different results in the crust. I think the immediately rolled crust ended up a bit too firm, and I was curious about whether time would let the gluten develop more. After 2 days cold fermentation, the flavor in the hand-stretched dough was the best and more pizza-like.
I found for rolling out and for the hand-stretched dough that a small amount of flour and parchment paper worked great and I use a dusting of cornmeal on the parchment with great results. I try to never use olive oil directly on my pizza stone.
For the overnight batch, I used my Danish bread dough hook and the dough came together in half the time, so I preferred that. Kneading was easy and the dough had a very decent texture. On the overnight rest, I began stretching the dough straight from the fridge as directed, but using a technique from Artisan Bread in Five, I stretched the dough into a disk, let it rest, pressed with fingers to flatten, resting, gently stretching to about about 10" diameter.
For the third pizza, another overnight hand-stretched batch, I let the dough come to room temperature before stretching and found the result the most tender after baking.
If you turn your oven on when the dough starts the first rest it should be at temp by the time your dough has had 30 minutes.
Whole Wheat Pizza Dough Recipe © 2018 Lisa Q. Fetterman | Scott Peabody. Photo © 2018 Nruedisueli. All rights reserved. All materials used with permission.
If you make this recipe, snap a photo and hashtag it #LeitesCulinaria. We'd love to see your creations on Instagram, Facebook, and Twitter.