When it comes to baking equipment, I believe in buying once and buying right. I made some bad purchasing decisions when I began baking, but as the years have passed, I've learned what to look for in each tool. Beyond the basics—cake pans, knives, baking sheets, and the like—here are my most essential tools for any serious home baker. The right baking equipment will make your life in the kitchen easier and the time you spend there more enjoyable.–Cenk Sönmezsoy
Digital scale
If you like to bake, do yourself a favor and get a digital scale. You'll be rewarded with more consistent results. This model easily toggles between ounces and grams and accommodates 1-gram or smaller increments so you can accurately weigh rather than use measuring spoons for very small quantities. The tare function resets the scale to zero so that you can weigh additional ingredients sequentially in the same bowl.
My Weigh KD-8000 Kitchen And Craft Digital Scale, $49 on Amazon.com
Rasp grater
When it comes to removing the zest from citrus, no grater does a better job than a fine-tooth rasp grater. Grate the zest directly into the bowl to incorporate its precious aromatic oils into the dough or batter. Microplane's Orange is my favorite.
Microplane Premium Classic Series Zester/Grater in Orange, $19 on Amazon.com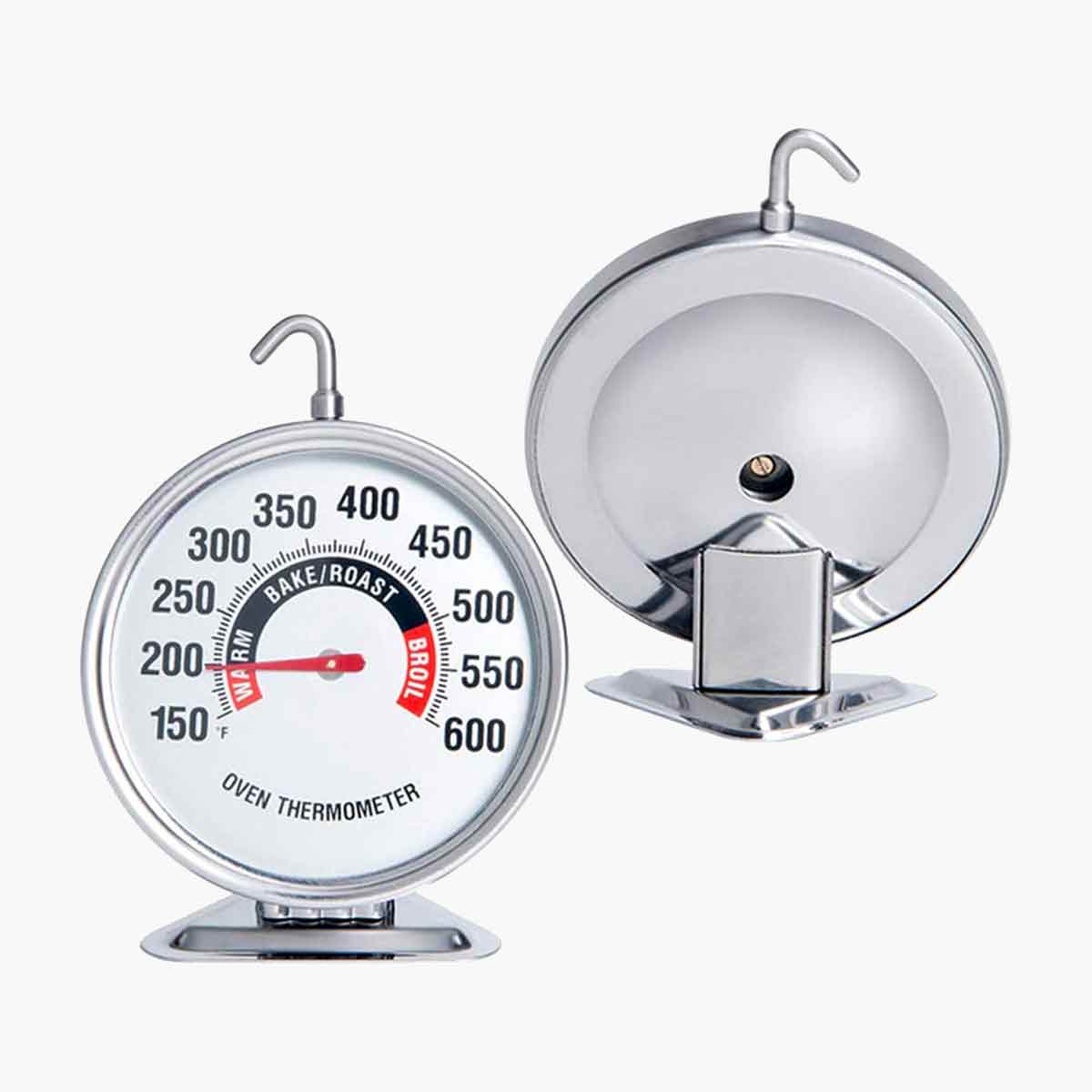 Oven thermometer
An oven thermometer is useful for checking your oven's accuracy. Once a year, I conduct tests at the temperatures I most frequently use by placing the thermometer in the center of an oven rack in the middle of the oven and running the oven at each temperature for at least 30 minutes. (Hanging the thermometer toward the back of the oven may produce misleading results, as that area tends to run hotter than the center.) If the results don't match your oven dial, make a note and, if you aren't able to have it oven calibrated, adjust your temperature accordingly each time you turn it on.
Classic Design Stainless Steel Large Dial Oven Thermometer, $11 on Amazon.com
Instant-read thermometer
This is an essential tool for the home baker, allowing you to instantly identify when you've reached a desired temperature. You'll use it when cooking caramel, glazes, syrups, curds, Swiss meringue, and custards for ice cream bases as well as to measure the internal temperature of baked breads. (For jams and jellies—especially those brought to a rolling boil—I prefer a candy thermometer for accuracy, practicality, and safety.) This one is super fast and affordable.
ThermoPro TP18 Ultra Fast Digital Instant Read Thermometer, $20 on Amazon.com
Peeler
I'm partial to my Victorinox serrated peeler. Its micro-serrated edges are ideal for peeling fruits and vegetables, especially those with thin, slippery skins. If you buy your chocolate in blocks, it would do a great job of making chocolate curls. You can also peel long strands of citrus for candied zest or make tissue-thin shavings of Parmesan.
Victorinox Serrated Edge Peeler, $9 on Amazon.com


You can hear more about Cenk, his forays into baking, and how he left an office job to do what he loves full time in our recent podcast episode. If you'd like to try out your new toys with Cenk's creations in your own kitchen, we recommend starting with his Chocolate Bundt Cake and Salted Caramel Ice Cream.