SUBSCRIBE ON Apple | Spotify | Sticher | Amazon | Google | iHeart | TuneIn
☞ If you like what you hear and want to help support us, even $1 will help! Thank you.
Have a question, query, or quagmire you'd like Renee and David to answer? Click that red button to the right, or click on this link to leave us a recorded message. Press and talk away and maybe you'll be featured on the show!
There are those for whom pie is, quite simply, an exquisite intersection of pastry and sugar and fruit. And there are those for whom pie extends, well, let's just say beyond that to something more. Kate McDermott is a lovely melding of both types of home cooks. The teacher and cookbook author has dedicated the last decade or so of her existence to helping others understand the mechanics of how to assemble pies from scratch both capably and confidently. And she kindly agreed to divulge several of her savviest tricks and tactics for memorable pie fillings in our recent podcast. She also talks about the "something more" part of the equation, sharing her insights into what exactly the act of baking pie means to her…and to so many of us.
Chat With Us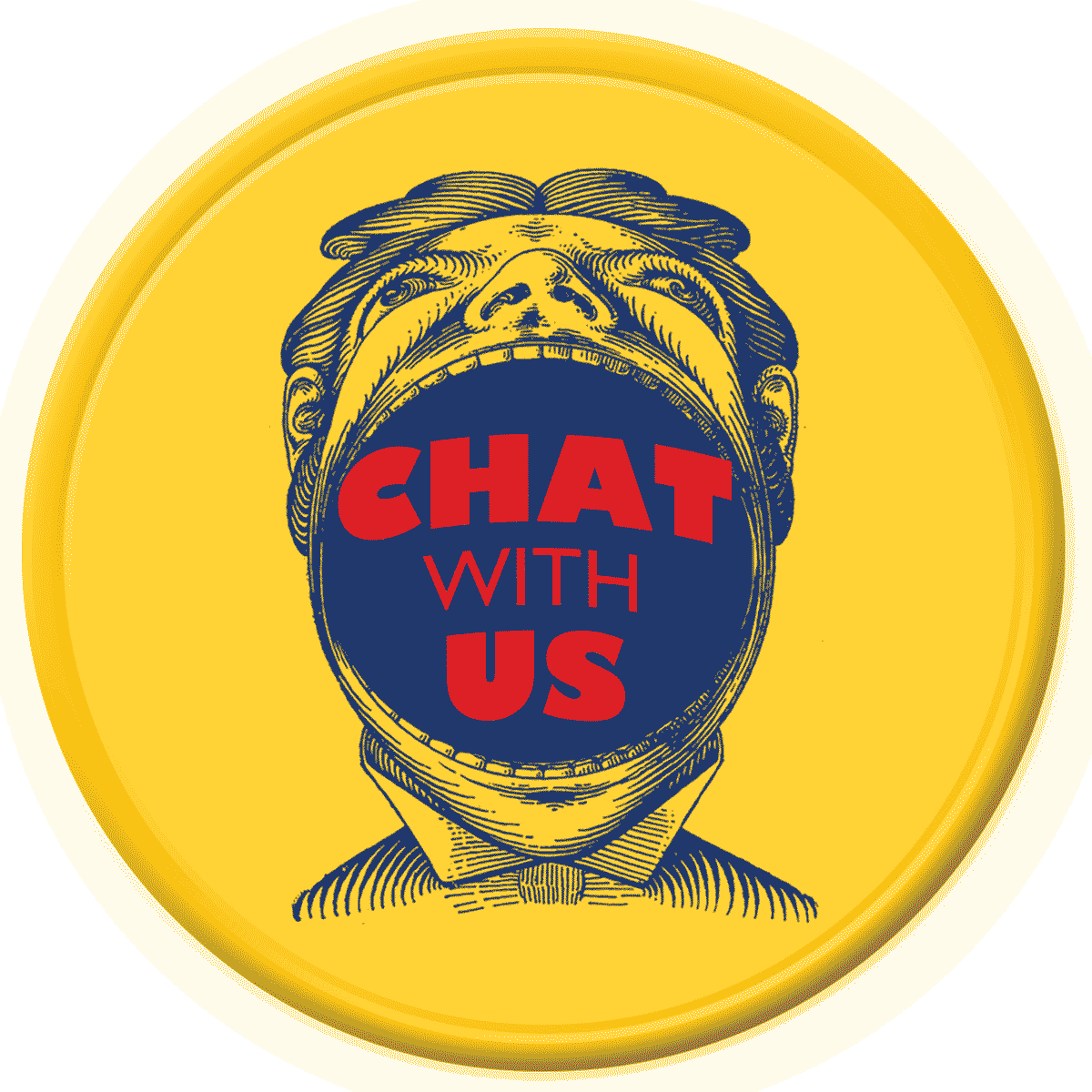 Have a cooking question, query, or quagmire you'd like Amy and David to answer? Click that big-mouth button to the right to leave us a recorded message. Just enter your name and email address, press record, and talk away. We'll definitely get back to you. And who knows? Maybe you'll be featured on the show!
Transcript
David Leite: I am wicked excited about today's episode, Renee.
Random person: Uh, come again?
Renee Schettler: "Wicked" excited!
David: Wicked. Yeah. I'm from New England and you tell wicked excited.
Renee: Why are you "wicked excited" about today?
David: Well, I love baking pies. I love pies, and Kate McDermott, our guest, I think is the princess of pies and she's fantastic.
Renee: Absolutely.
David: I actually attended one of her classes.
Renee: I didn't realize that.
David: Yeah, back in, I don't know, four or five years ago, before her book came out. It was in the city. It was fantastic. Just the way she teaches. It was incredible.
Renee: You let someone else tell you how to do something?
David: I did, for once in my life. Yes. I let someone tell me.
Renee: For how long? Like three hours? Wow. That's a record.
David: About an hour and a half.
Renee: Well, wait, let's go back to pie. What is it that you like about making pie?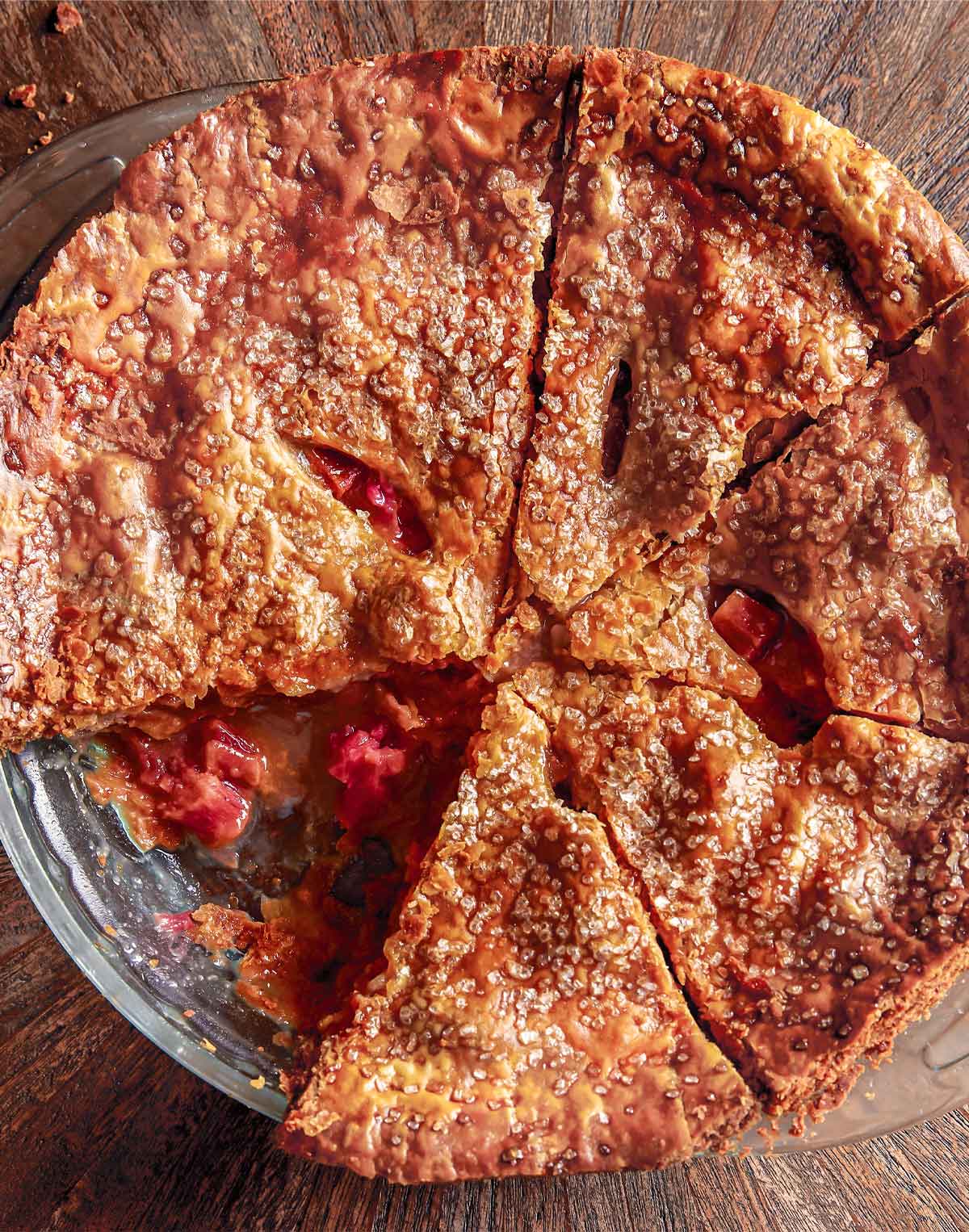 David: Well, it's kind of baking in general. This is a very personal thing, but you know when I get depressed—and I definitely can get depressed, as you know—and I was going through so much depression when I was first diagnosed with bipolar disorder…
Renee: Sure.
David: Baking was one of those things that somehow just centered me. The idea of what it felt like, what cool butter felt like. Or the feel of the dough when you roll it out. And the smoothness. There was just…it's one of those tasks that you know what the results are going to be, and when you're depressed, you don't know what the hell is happening to you, but when you can count on something, like a pie crust, to come out, it just centered me. It's something that, to this day, when I'm down or I'm upset or something, baking will always calm me. In Nick Malgieri's first book, How To Bake, I'm going to butcher this, but I believe there's a statement that says "It's impossible to be depressed when you bake." Something like that. So that's why baking is so important to me.
Renee: That's lovely, David. And I suspect it may also be because using your hands like that, that takes you right to the moment in front of you. Not to the what-ifs. Not to the should-haves. Right? It centers you, as you said. This could just be me, I don't want to put words in your mouth, but whenever I bake, it also reminds me who I'm baking for.
David: It's true. And there's something that transfers, when you're baking it, all of that love and attention is given to someone else. I think in the same way, all of the anxiety or depression kind of fritters away and it's gone through the process and then what is given to someone else is this wonderful treat.
Renee: Transmutation. I love that.
Kate McDermott
Renee: I'm Renee Schettler, editor in chief of Leite's Culinaria.
David: And I'm David Leite, its founder. And this is Talking With My Mouth Full, a podcast devoted to all things food, the people who make it, and the stories that make the people. Today's guest, as I said, is Kate McDermott. She's a speaker, teacher, and author of the James Beard-nominated Art Of The Pie and her newest book, Pie Camp: The Skills You Need To Make Any Pie You Want, comes out in October. Welcome, Kate.

Renee: Welcome, Kate.
Kate McDermott: Thank you so much. I really am delighted to be here with you both.
David: You're one of our favorite guests.
Kate: Oh, you're so kind.
David: So to start out, of course, I've known you for years now as the baking lady and the pie lady. Can you tell us how did this whole fascination with baking and with pie baking start?
Kate: I think we have to go back as far as me making mud pies in my backyard, which is something that I did.
David: Oh, okay. It will be a long show. It's got to be a long show.
Renee: That works.
Kate: My grandmother was the pie maker in my family. I was fascinated. I would just go into the kitchen. Her name was Geeg, and I would stand at her elbow and watch her. She would say, "Put this in," and, "You do this this time," and you know, pretty soon it's like, how do you learn something that is just part of who you are, of your family? That's really how I learned, is from her and watching, and then doing. Then I was always a baker. I loved the craft and I baked for my family as a young married woman, on a few occasions with husbands. Then I became really fascinated with the subject of going in-depth of learning about pie. It became not only a fascination but a vocation, that's something I didn't realize that I was being called to. I don't think it's possible to know everything in one lifetime about pie. It's a subject that continues to fascinate me. I've been teaching it for 12 years now and I'm still I'm not tired of it. I continue to learn. I just continue to learn about it.
Why we love to bake pie
Renee: Kate, what is it that continues to draw you deeper and deeper into your knowledge of pie?
Kate: I think there's a deep connection with people of doing something that comes from our hearts and our hands that is so…it's simple, yet it's so complex in the sense of how can something as simple as a crust, a dough container of flour and water and fat or whatever, hold memories, hold hopes and dreams, hold so many different things. I think of pie not only as past memories and a present tense of making it for someone but also a future hope of memories that will be in the future. Right now, I think there's something that is so beautiful about working with our hands and hearts. It's more than a therapy. We tap into something that is so basic, it's nourishing in all parts of us, body, mind, and soul.
Renee: Absolutely.
David: Now, one of the things I do know about you is you bake a pie a day and you give it away.
Kate: I do.
David: That is such a great meditation and such a great practice. Can you talk to us about that? Why you do it, to whom you give them to?
Kate: I never know exactly what it is that I'm going to bake when I get up. Although it is nice to say that yes, I do it every day, there are some days that I miss.
David: Okay. You're allowed.
Renee: You're allowed.
Kate: Thank you, thank you. But usually, it's baking and giving because I can't eat all of the pies that I make and I love baking so I like to—this is kind of how it started, is just giving them away—but then I found that, for example, in my neighborhood, right now during this particular time, it's a way that we can connect. I leave pies with my 93-year-old neighbor who lives across the street. She is quarantining by herself. It makes me…I almost want to cry about it because she has chosen to do this. Her family can't see her, but what I can do is leave that. I can leave a pie with her. There's something, just knowing that I have made something for her or for maybe somebody else who it's the best part of their day, that they didn't know that maybe this is just what they needed today.
Kate: Let me tell you about the pie that I'm giving away today. I have a friend whose birthday is today, and that happens to be the same day as my mom's birthday. I made a pie that my mother would have loved. She loved chocolate. So I'm making this chocolate pie and it's going to have lots of whipped cream on the top. And I'm doing a contact-free delivery. I'm going at a specified time that she doesn't know that I'm coming, but her daughter does. Her daughter is going to be in another state. There's going to be a Zoom, a half an hour Zoom party. I'm going up to her house, I'm going to be leaving it there, and then her daughter is going to say, "Look on the front porch." This is, it's something that I can give. It is something…I can only say that the reason that I do it and the reason that I make pie and the reason I do it, it's a way that I can share the love that is inside of me with you.
What is Pie Camp?
Renee: That's all beautiful. Well, you give pie away in a lot more ways than your pie a day. Okay, you've shared the art of pie-making with, by now, I'm assuming thousands and thousands of people over the years with your pie camps. Do you want to talk to us a little bit about what that is and how that started?
Kate: Yes. I have now taught over 4,000 people and that number is growing because I have gone from teaching in a face-to-face, in-person teaching to now teaching virtually, which is something that I thought, "Can I do this? How can I do this?" I have now moved to a virtual platform where I do pie camps and I'm able to reach more people in their own kitchens, using their own equipment and troubleshooting things and so, you know, if they're at altitude, I can troubleshoot with them of, "Oh, you're at 4,000 feet. You're at 8,000 feet. This is what we want to be doing now." And celebrating their successes. At the end of these sessions, whether it's a one-hour session or a three-day pie camp that has two sessions a day with a graduation ceremony, we're celebrating and laughing and crying. I am still able to share this craft and now with more people and it thrills me that I can do this right from my own home and come into your kitchen. You're right there with me. I am right there with you.
David: I think there's something incredible about this whole notion of technology. We're learning so much. I think the world's going to be vastly changed in so many ways, good and bad, by what's happened with COVID. But I think one of the best ways is it's bringing the world closer together through things such as Pie Camp. And so I want to ask you, how did you go from pie camp the event to pie camp the book, which is Pie Camp: The Skills You Need To Make Any Pie You Want?
Kate: I wanted to expand upon the pies and the techniques that I shared and the recipes in Art Of The Pie, which was my first book that came out in 2016. I wanted to share different categories of pies that were not covered in there and to go more in-depth. So I spent another, oh gosh, a year and a half of going back into the kitchen, and that not only was one pie a day, David. That was five pies a day.
David: Oh, you're my kind of girl. You're my kind of gal.
Kate: Yeah. That is now expanding and giving you the skills, as the title says, to make any pie you want. So that you can say, "Oh, I have rhubarb today." Or, "I have a bunch of half-and-half today and eggs," and "Okay, what am I going to do with these?" There's some basic techniques, there's some basic steps for chiffon pie, for a custard pie, for a layered pie, for an ice cream pie, for a fruit pie, and following these steps so that you can basically fill in the blank and make pie. Then there of course are specific recipes also. All of these recipes or many or most all of them are just me going into the kitchen and like, "What have I got today?" And I'm going to experiment.
How to make a pie from scratch
Renee: I think it's beautiful how you're turning readers' notions of how to make a pie kind of upside-down from the very point where they think about pie, right, and how to go about it, starting with what they have on hand to how they actually do that. This book, you have these amazing how-to photos that really make the experience seamless. Yeah.
David: So much easier.
Kate: Thank you.
Renee: Kind of take readers by the hand. I'm assuming that was incredibly intentional and that wasn't just some art director's idea of, "We need more pictures here."
Kate: Well, I think I'm the art director because…
Renee: Well done then.
Kate: Andrew Scrivani, who has done the photographs for all three of my books—the second one, of course, was Home Cooking, and now Pie Camp—we sit down, I have a preliminary list of what I think are the photos. Then we sit down and he says, "Okay, let's do this, this, this, and this." On the process photos, I have a preliminary list and sometimes my preliminary list is extremely long and he'll say, "I think we need to streamline this just a little bit."
Kate: I think we could have had probably 50 more pages of photos in there if it was left up to me, but I am making the pies right there in the photo studio. Those are my hands and in the process of everything, and he's saying, "Okay, stop right there," and he clicks. I continue on, he says, "Stop right there," and he clicks. So that you're seeing the process as it's actually going on.
Renee: I think that's so critical. And also to see your hands…I've heard you say that your hands are the most important tool that you have in the kitchen. I don't think most people trust themselves that much.
Kate: I think you're right. We have sometimes become so dependent upon directions telling us exactly what to do and when to do. And I think our hands, our senses are so important to trust. I bake, I cook with my senses and my hands are a very important part of that because I can feel, I can feel pressure and the coolness or the moisture or all of those things right here, right here, with my hands, two hands.
Kate: The other thing about my hands, if I may digress for one moment, I feel very fortunate that I have been able to make my way in the world, pretty much as a single mom, making a living, using my hands first as a musician and as a baker. Both of these things are pursuits that hopefully don't harm anyone and maybe bring a little joy to the world.
David: It does. Absolutely.
Renee: I think when you let that creativity and that intention come through, that's where the magic happens. And that's where you're sharing it with others and you're kind of coaching them through that process of learning to trust themselves and understanding that it's going to take you a little practice to get to the point where you can feel for those things that you by now know—or maybe you did when you were making mud pies, maybe you had a special instinct back then—but you put so much care into those how-tos.
Kate: Also, I've never been trained as a culinary professional, so if there are rules that I'm breaking, I don't know what they are. I just make pie.
Renee: Well, and it tastes good. That's all that matters. Right? I have your Art Of The Pie on my shelf. It's in use constantly.
Kate: Well, I hope Pie Camp will too.
What's your favorite rolling pin?
David: I'm sure it will. Let's get specific. Let's get some real hardcore specificity here about what our listeners can do to improve their pie-baking skills, and to understand more about some tools and some fillings. One of the things that I was—made me laugh when you're talking about the tools, your hands being number one—you also talk about, you call for "a cylinder for rolling dough." You don't even say a rolling pin. Now, why is that? I think that was fabulous. "A cylinder for rolling dough."
Kate: You need a flat surface and a cylinder. I did that purposely because I have been out there camping and used a wine bottle or a water bottle like a neoprene water bottle. It works. It's a cylinder. You use what you have and what fits, what fits for you. Not only a rolling pin, is it comfortable in your hand? I mean, I don't necessarily always use just a wine bottle, believe me. But I do have a rolling pin that fits me, that fits my hand. I actually went into an independent kitchen store, when you could still go into stores, and I spent 45 minutes walking around, holding rolling pins, passing them from hand to hand to hand to hand. The clerk came over and said, "Can I help you?" I said, "No, I'm doing fine." At the end of that 45 minutes, the pin that felt right to me, it was like a wanding ceremony in Harry Potter, you know? This was my pin, a 20-inch tapered, double-ended French pin. I love it. That's what I use. But I also have a double-handed rolling pin like my grandmother had.
Renee: Sure.
David: Interesting you're talking about French rolling pins because I have one. I do not use it, it's still in the wrapper it came in about 20 years ago. I like my old-fashioned grandmother's one. It's not my grandmother, it's my partner's grandmother and I've been using that for 27 years. But what's the purpose of the tapering? People do ask us what is a French rolling pin and what's the purpose of the taper?
Kate: With the French pin, I find that I get a lot of control over edges. If I have a dough that is not perfectly round, which my doughs are never..not too many of them…look like the cover of a magazine, to be perfectly honest.
Renee: You're not the only one.
Kate: So we're all in really good company with each other on our perfectly imperfect doughs in our rolling. So if I have a place where perhaps I have, in my neck of the woods—it would be Discovery Bay, okay?—I can actually take the end of that pin, sort of lift the body of the pin up a few inches, and then I can take the tip and I can actually kind of use that to move the dough across the bay and then I come down the other side on the top of the bay and I bring the doughs together. This is one of the things I love about the French pins, aside from the fact that I just think that they look cool.
David: So they're able to move the dough around without really thinning out the edges too much and you can move from the middle?
Kate: Your handle, that handle is not in the way, but that is not to say that you couldn't do it with a handled pin, too. I think the main thing is to become comfortable and fluent, if you will, in the tool that you have chosen, the tool being that you become fluent and comfortable with the rolling pin you have chosen. For you, David, you are comfortable with…
David: Very.
Kate: …your pin and that it has that history makes it very important, too.
5 easy steps for making fruit pie
Renee: Kate, back to your book, Pie Camp, you have five easy steps for any fruit filling. Do you want to talk us through them and how you came up with them?
Kate: I do. The five easy steps are what I teach in the pie camps that I do now virtually and have been doing in person for many years. Basically, they are first to measure, where I would take a pie pan and actually measure my fruit right into the pie pan. Now, after years, I know that for a nine-inch shallow pan, that's going to be about four cups of fruit. For a deep-dish pan, that's going to be six cups of fruit. Okay? Then you're going to sweeten. You're going to sweeten your fruit, and that's based on not only how many cups of fruit you have in there but the actual sugar content of the fruit that you're choosing so that leads us…
David: Exactly.
Renee: Sure.
Kate: So, so, so, so important is to have flavorful fruit. If you don't have flavorful fruit, there's nothing that you can do to bring that up. You're not going to have a flavorful pie. You're going to sweeten it, but you've got to have the flavorful fruit to begin with.
Kate: Then we go and we season that fruit. It's almost like, what do you want to put in there to exalt the flavor of the fruit? If you'd like a little cinnamon, if you'd like some nutmeg, if you want to put a liqueur in there, all of it is fair game. All of it. Absolutely. Then we have to thicken the fruit, so we would use a variety of thickeners. Flour. It can be cornstarch. It can be tapioca. If you have super, super juicy fruit, well, it's fine to mix two thickeners. Then our last, our fifth step is to taste. If you taste and it sends shivers down your spine and you say, "Oh my God, I must have another taste," that's your filling. Your filling's ready to go into your pie shell.
David: So for our listeners again, because this is really important and I think you simplify this beautifully. It's measure, it's sweeten, it's season, thicken, and taste. I think that's so elegantly simple and it's a great way of just knowing what to look for. It rises above a recipe. You know, instead of saying, just add a quarter teaspoon of this, a quarter teaspoon or Cointreau, whatever it is, it's rising above the recipe to be able to think in a bigger way. That's very important.
Kate: And also, if I may suggest to listeners, it's a really easy way to make pie, but always hold back a little bit. You can always add, but it's harder to take back.
The secret to the best apple pie ever
Renee: Kate, I was really surprised and kind of heartened to see something you do in your book, the boiled cider apple pie. I've done something similar for years, just kind of out of necessity, but I love the ingenuity that you bring to it. You take apple cider and you just reduce it down, to concentrate the apple flavor, is that correct?
Kate: That is absolutely correct. It takes a lot of cider to get to a small little two to three cups. It takes about a gallon, then you just kind of cook it down very slowly. And that, adding a tablespoon or so into an apple pie, gives such incredible depth of flavor. It is the apple-ly, apple-ly, apple-ly flavor that you want to have.
Renee: Exactly. But you can't get it just from straight up apples, ironically. Right? It has to be that concentrated essence.
Kate: I would say that if you're lucky enough to get some apples that have an incredible flavor, sometimes you can get a wonderful flavor with your apples and we hope you can, but taking cider and boiling it down, you just get something that there's no question about it, that this is…and it's so intense…it's just wonderful.
David: Can this be used in a sausage apple pie? Can it be used in an apple pie with cheddar crust? Any pie you use with apples and it can be used?
Kate: Yes, absolutely. In fact, I wouldn't even limit it to that. I mean, if you want to make a pear pie and put it in there….
View this post on Instagram
David: That's what I was thinking, yeah.
Kate: You could take that boiled cider, if you want to drizzle it on top of some ice cream, you could do that too. You can drizzle it on the a la mode.
David: I love that idea.
Renee: My way that I do actually start it as a fix. I had a situation where my apple pies always turned out too juicy. Right? They would run all over the plate and I'm like, "All right, well, what am I going to do?" So I would just pour off the sugar and spice that I let the apples marinate in and then reduce that down. I thought, "Oh, I'm only going to pour a little bit of this over it to moisten," and then I tasted it.
David: It was too good.
Renee: I was like, "Oh."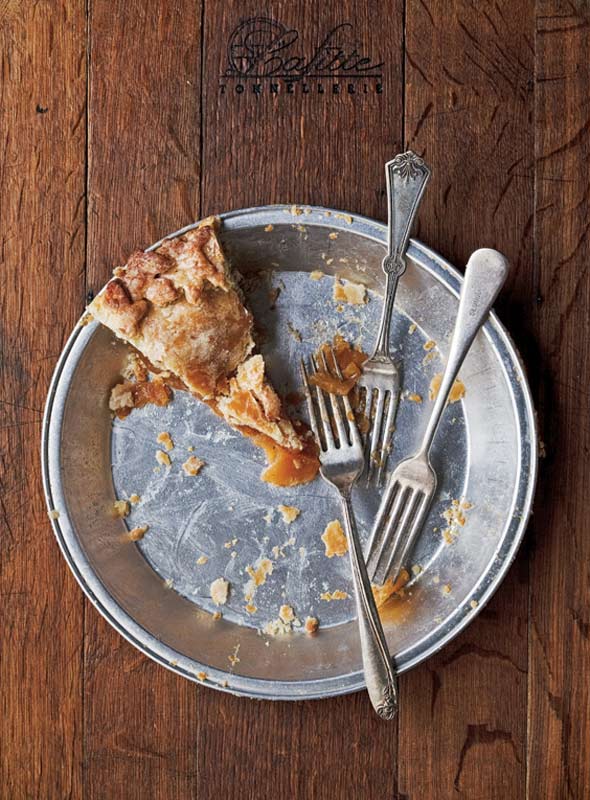 David: Oh yeah. That's some good stuff.
Kate: That's some really good stuff.
How to keep your apple pie crust from collapsing
David: In the book, you have a terrific tip on how to avoid the gap between the apple pie filling and the crust when it starts to cook down and the apples reduce. Can you tell our listeners about that?
Kate: Yes, I can. I call that the Grand Canyon, David. When I want to not have the Grand Canyon, I actually take all of my ingredients that I've mixed together, my fruit, my sweetener, my seasoning, and my thickener, and I put it into a braising pan. I turn it on low and I start to cook my apples and my filling down until I can just get a fork into it. I don't want to cook it all the way because it's going to go back into the oven and cook some more. Then I let it cool completely. Now my apples have already done the majority of their slump and then I can put my cooled apple pie filling into my waiting rolled-out shell with dough and put the top on, put my vents in, fix my little edges with my crimps or my flutes, and bake my pie off and wait until I see the steaming coming out of the vents and I will have very, very little of the gap.
David: Right. You have a mini Grand Canyon.
Kate: I have a mini.
David: Petit Grand Canyon.
Kate: A Canyon petit.
David: Exactly. That's actually the technique that I learned from Nick Malgieri. When I took his class.
Kate: Did you really?
David: I learned that technique from Nick Malgieri. Yeah.
Kate: Wow. I'm glad to know that someone like Nick did that too. It makes me feel like, whoa, that was pretty smart.
Renee: Well, I already followed your advice when it was just you giving me the advice, Kate, and I know it works like a charm.
Kate: Thank you.
Advice for beginner pie bakers
Renee: So, to sum, I know you've got so much advice, but are there just kind of three maybe quick tips for pie bakers that you can share, maybe the things that people tend to ask most often or the things that people are most surprised by in your pie camps?
Kate: Okay. I think the thing that they're surprised by the most is that you don't need a recipe, you just need some basic steps, which is really the five things to make the filling that we spoke about. And they're surprised about how easy it is. So there's that part. But I think the biggest tips that I would give someone is to keep things really chilly. Keep your dough chilled. Think about your environment. Your hands are important, they're important tools, and if your hands are hot—and the normal temperature of our hands is in the 90s, pastry makers' hands, if they've held ice cubes and stuff can get down to the 60s or so really, really quickly, which is great—hold ice cubes is a great little tip. On a hot day, double bowl the bowl that you're working with your dough with some ice underneath it.
Renee: That's brilliant.
Kate: But I think we forget that our environment is part of our steps. So if it's a hot day where it's 105 degrees in the shade, well, butter starts getting soft at 59 degrees. If a fat is coating the flour and coating every piece of the flour, it's putting a raincoat on it, and it's hard for the water then to get to the pieces of flour. So there's this balance of water and flour, which I won't go into all the specifics of that right now because that would take a whole show just for that. But I think just being mindful of your environment, baking with a light heart, baking with an intention of who you're doing it for, that's just something I love to do. Using the best-tasting ingredients. And buying locally whenever you can.
David: Kate, those are excellent points and I think that our listeners will be able to take some of those away and start making better pies today. So thank you so much for coming on the show. We really appreciate it.
Kate: David and Renee, thank you so much for having me. If I may say to your listeners, be happy, stay home, make pie.
David: Kate McDermott is a speaker, teacher, and the author of a James Beard-award nominated book, Art Of The Pie. Her newest book, Pie Camp: The Skills You Need To Make Any Pie You Want, comes out in a few weeks. Kate now teaches virtual pie camps and you can find out more about that and learn more about Kate at artofthepie.com.
Recipes on LC's specials board this week
Random Person: Yeah, I was told there would be punch and pie?
David: So Renee, it's that time again. Can you tell everyone what's on the special's board for this week?
Renee: I guess so.
David: Oh, you guess so? You guess so. How about saying yes?
Renee: 10 years and I started to cop an attitude. Finally.
David: Yeah, I know. Finally.
Renee: So we've got one of my favorite fried chicken recipes coming up on the site this week. It actually has three kinda quirky tricks to make it just superlative.
David: Oh, do you want to tell us the tricks?
Renee: No.
David: No?
Renee: You need to read the post.
David: Oh, okay. Fair enough. What else do you got?
Renee: We've also got pan-seared scallops.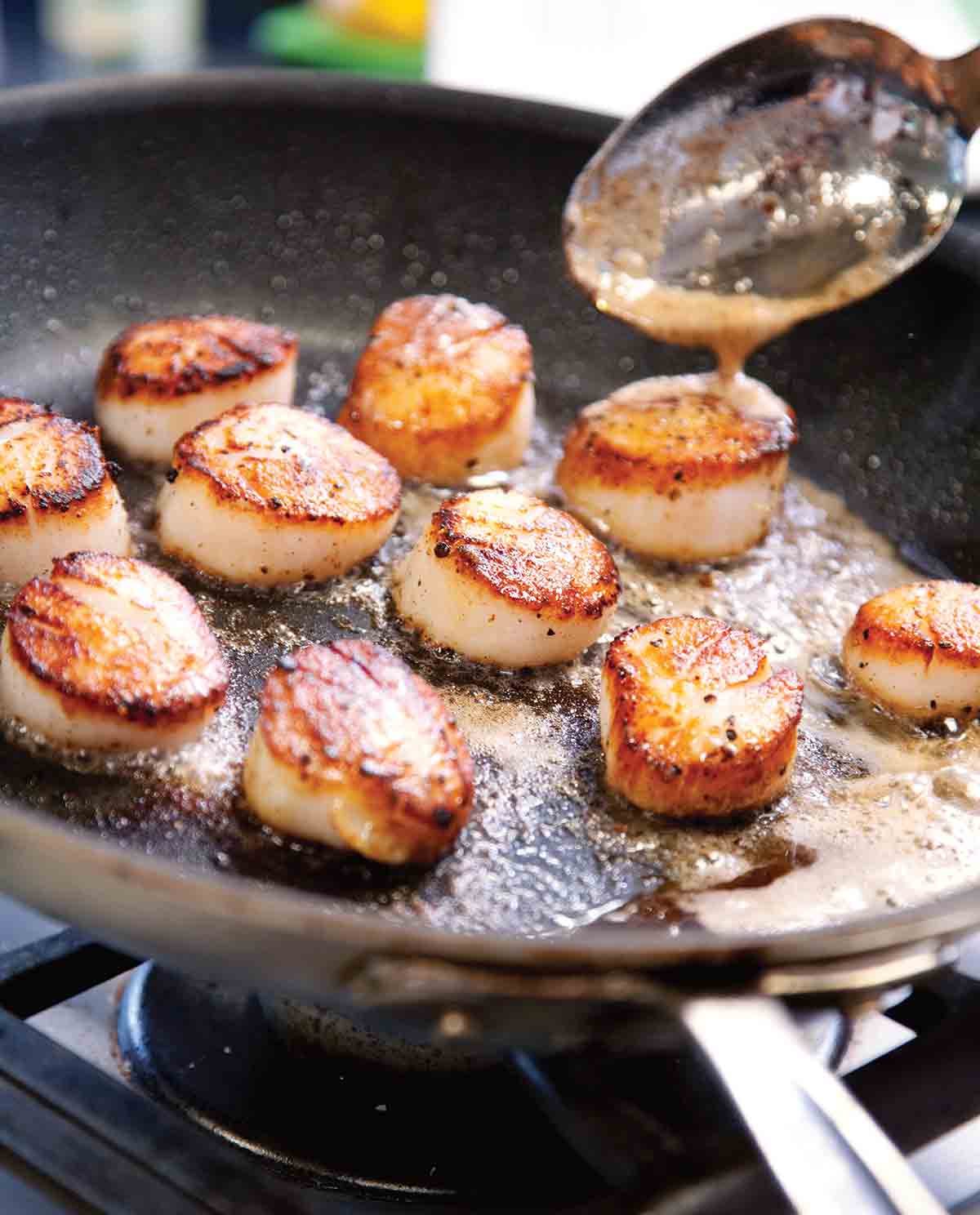 David: Oh, that sounds very nice.
Renee: It's amazing because you've got the sweetness of the scallops with the sweet corn, but then we throw in some red onions and some peppery greens to kind of offset it.
David: Sure.
Renee: Then the dressing is actually brown butter. So forget about salads that feel abstemious, right? That's not what we're about, but it's still got a little virtuousness in it as well.
David: What else?
Renee: We give you five simple tips and tricks on how to pick the perfect peach at the farmer's market or the store.
David: Very important.
Renee: Never again will you come home disappointed.
David: Never again will you come home from the store with hard stone fruit.
Renee: Never again. Although, in case you forget our tricks and do come home with hard stone fruits, I give you a couple of tips as well on how to use them.
David: That's great.
Renee: Then, well last week, you told people how to select the perfect watermelon.
David: Yes, and actually, that blew up on the internet, blew up on Google.
Renee: I think it had to do something with the fact that you told people to spank it.
David: I know. Yes. Spank your watermelon. Any more recipes this week?
Renee: Of course. We've got the weeknight winners slideshow where we give you five easy-to-do weeknight winner recipes. There's literally something for everybody here. We've got steak with a coffee spice rub. We've got an instant-pot rotisserie style chicken. We've got a grilled cheese sandwich that is not your typical grilled cheese. Not at all. We include jalapeno poppers in it.
David: Oh. Oh my, that's a nice one.
Renee: A little spicy. Right? Spice things up. And there's more. Check out the site.
David: That sounds fabulous. Well, clearly, I know what I'm eating this week, as basically I know what I'm meeting every week. Whatever you tell me to eat, I eat, Renee.
Renee: I like hearing that.
David: Oh, I know you do. This podcast is produced by Overit Studios and our producer is the sweet-as-pie Adam Clairmont. You can reach Adam and Overit Studios at overitstudios.com.
David: Remember to subscribe to Talking With My Mouth Full wherever you download your favorite podcasts, and if you like what you hear and want to support us, consider leaving a review and rating on Apple Podcasts. Chow.
Renee: Chow.
Bloopers
David: Before her first burk …her burk, her burk came out…