This crispy fried chicken is marinated in milk and then coated in an unexpected mixture of flour, rice cereal or corn flakes, saltine crackers, and cayenne pepper before being fried to perfection. Unconventional? Yes. Ridiculously crunchy on the outside and tender inside? Yes.
This crispy fried chicken is blissfully, irreverently, crazily unconventional thanks to its crazy unconventional coating of saltines, which lend the coating a slight saltiness, and gently crushed rice or corn cereal, which bring a subtle sweetness. The effect is everything we never knew we wanted in fried chicken.–Renee Schettler Rossi
Crispy Fried Chicken
Quick Glance
Quick Glance
25 M
35 M

Serves 4 to 6
Print Recipe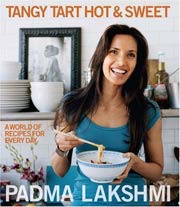 Ingredients
Email Grocery List
Directions
Mix the milk and 4 teaspoons of the salt in a large bowl. Pat the chicken dry. Add the chicken to the milk mixture, cover, and refrigerate for 8 to 10 hours.
In a shallow dish or on a plate, combine the flour, smashed cereal, saltines, remaining teaspoon of salt, mango powder if using, and cayenne. Beat the eggs in a shallow bowl. Remove the chicken from the fridge.
Place a deep, heavy pan over medium-low heat. Pour in the oil and, if using, the butter. If using oil and butter, use only 1 1/2 cups oil. If using only oil and no butter, use 3 cups. Heat it over medium-low heat until it registers 350°F (176°C) on a deep-fry or candy thermometer.
Dredge each piece of chicken first in the flour mixture, then in the beaten egg, then in the flour mixture again, rolling to coat each time.
Fry the chicken, working in batches, on medium-low heat until golden and crisp, 7 to 10 minutes on each side (7 minutes for wings, 10 minutes for breasts). Don't crowd the pan—cook just enough pieces at a time so that each is bathed in oil. Keep a careful eye on the flame, as the butter will turn brown before the chicken is properly cooked if the heat gets even a smidgen too high.
Check the chicken for doneness. If the chicken isn't quite done, transfer it a wire rack placed on a baking sheet, slam it in the oven, crank the heat to 400°F (204°C), and come back for the chicken after 12 or so minutes. Slip a sharp knife into the deepest portion of 1 piece of chicken just to be sure it's done.
Drain the chicken on a brown paper bag. Resist the urge to consume it straightaway and instead wait for it to cool at least 5 minutes. The coating may turn slightly less crisp, but you'll be able to taste the slight sweetness from the saltines. Serve with lots of napkins. Originally published June 26, 2011.
Print Recipe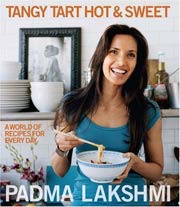 Recipe Testers Reviews

I didn't know what to expect from this recipe, and I'm not quite certain words can explain the magnificently crisp coating that resulted. And I'd do it all again. The saltines sort of melded into the flour mixture from a texture standpoint, though from a taste perspective they lent it a really nice, subtle salty sweetness. It's sort of the fried chicken of my childhood—a little greasy, a little slippery, and a lot of flavor.
The coating slid off a few pieces as we tried to eat it, probably from having the temperature of the oil a little too low. I think next time I'd forego the richness that comes with the butter and use just oil for frying.

We used kosher salt and rice cereal in the coating and ghee for the fryingl. I ordered the mango powder but it didn't arrive in time.
The chicken didn't cook through in the time given. I placed all the pieces into the oven for 12 minutes at 400°F, as suggested, and this cooked the chicken through.
I'm giving this a Tester's Choice because the flavor was really delicious. However, I did have some issues with the recipe that I'm hoping a more seasoned chicken fryer can address. We needed to place all the fried chicken into the oven for the additional cooking time as the times listed weren't sufficient for any of the pieces to cook through. Also, while the coating was crunchy and yummy, with some lovely heat and sweetness, it did not adhere to the chicken skin. It didn't fall off the chicken, but the skin under the coating was rubbery and unappealing. I've never had this happen before and I'm unsure why it did in this case. When my mango powder arrives, I will endeavor to make this meal again, perhaps dusting the chicken in plain flour, then egg, then the coating mixture. Any suggestions would be more welcome!

This crispy fried chicken was a hit at our football watching party! I made it ahead of time so I could clean up the mess before people arrived. I tasted it both after cooking and cooling for 5 minutes and then after placing the pieces on a rack on a baking sheet in a warm over for about 20 minutes. The chicken pieces maintained their crispiness and did not dry out. As the football played on, they still maintained their crispiness sitting out and were maybe even more delicious at room temperature.
The variety of sizes in the breading made for a beautiful coating, leaving no surface uncovered. This provided a diversity of crunch and flavor in each bite. You get a slight crunch from the flour, a softer, salty crisp from the saltines, and a sweeter, caramelized, sharp crunch from the corn flakes.
The sour lemon pepper played off the sweetness of the cereal. For my crew, I would double the cayenne next time, I wanted to be punched just a bit harder, I didn't pick up on the spice with everything else going on. We put honey and BBQ sauce out in case anyone wanted to dip. The chicken was so moist and flavorful on its own, nobody touched the sauces.
I would absolutely make this recipe again, either exactly like this with more cayenne or maybe made with some chicken tenders for the kids. It's a winner any way you go.
Crispy Fried Chicken Recipe © 2007 Padma Lakshmi. Photo © 2007 Ditte Isager. All rights reserved. All materials used with permission.
If you make this recipe, snap a photo and hashtag it #LeitesCulinaria. We'd love to see your creations on Instagram, Facebook, and Twitter.