Northern Spy Apple Pie
Northern Spy apples tend to be available later in autumn—we're talking late October or so. If you care to make this apple pie recipe before then, go right ahead and substitute whatever baking apples you fancy.
Recipe
Apple Tart
This super easy apple tart recipe is as simple as it is stunning. It's allows the natural flavor of the apple to shine without any competing flavors.
Recipe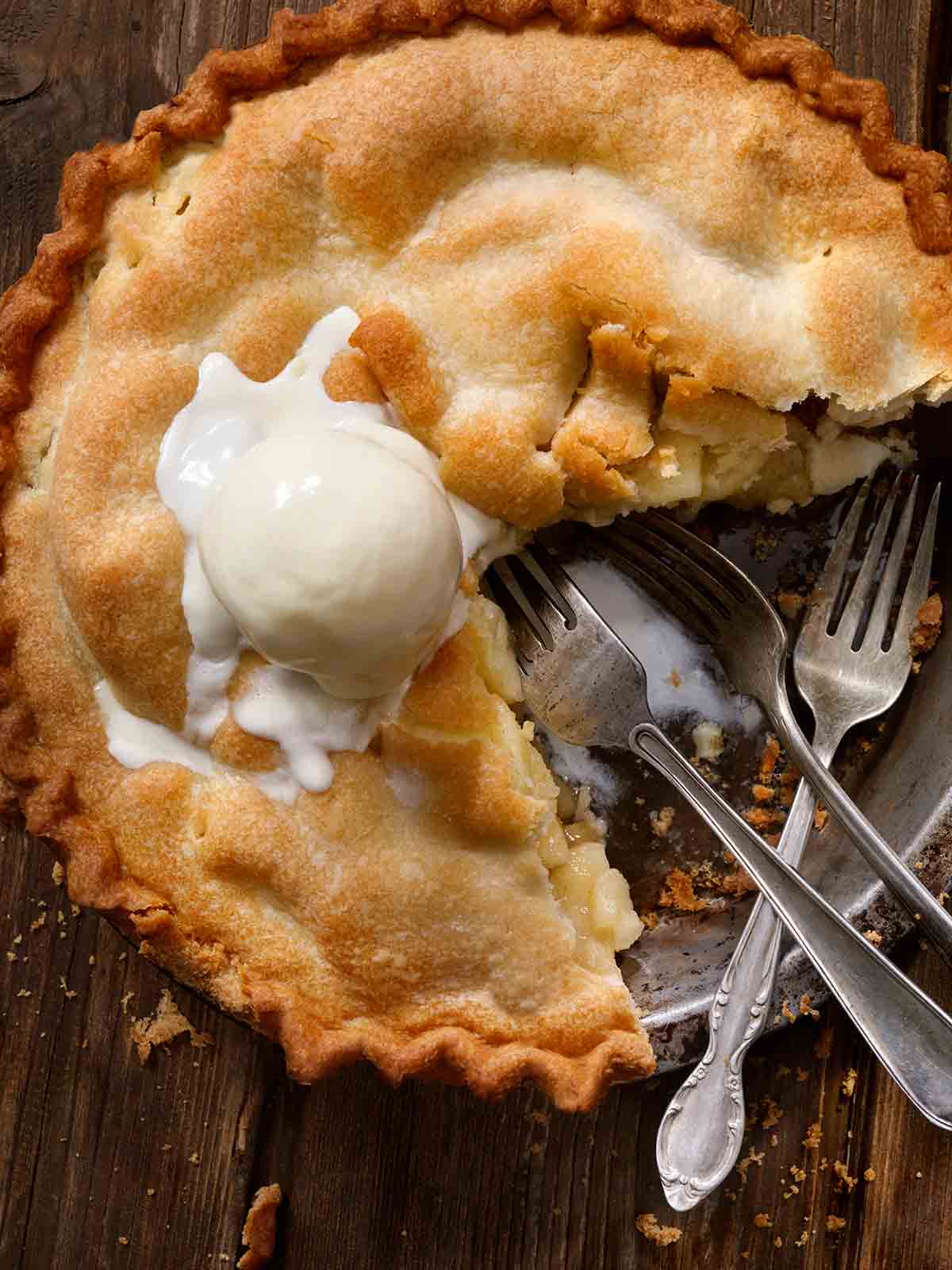 Classic Apple Pie
This classic apple pie, made with two types of apples, nutmeg, cinnamon, and lemon piled high in a buttery, flaky pie crust is perhaps the best traditional, old-fashioned apple pie we've ever experienced. Award winning, we'd even venture to say.
Recipe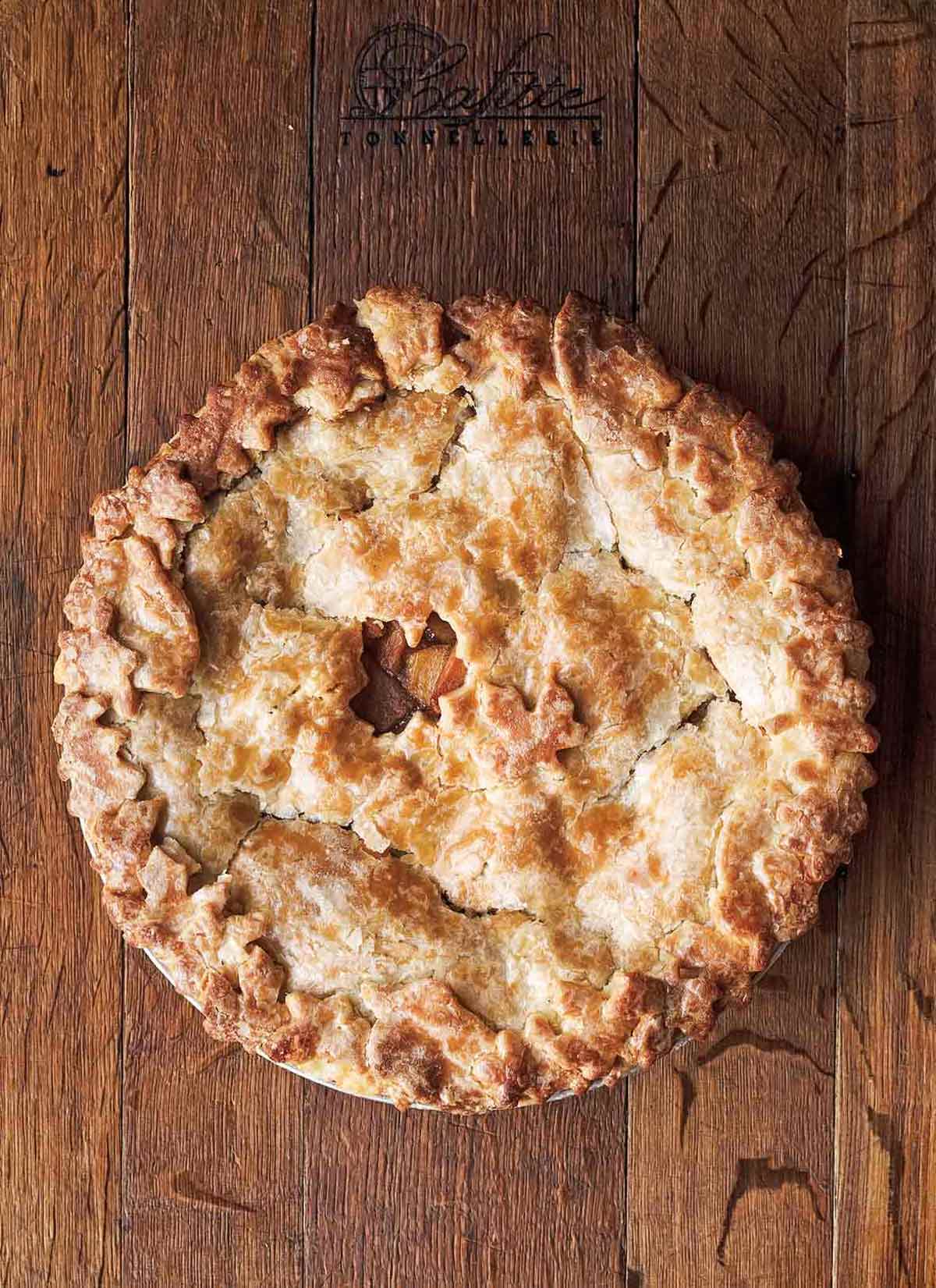 Hot Buttered Rum Apple Pie
Hot buttered rum apple pie from Tom Douglas–made from apples, spice, and a splash of rum–is perhaps the best apple pie we've ever experienced. It's a combo of your favorite warm cocktail and your favorite pie.
Recipe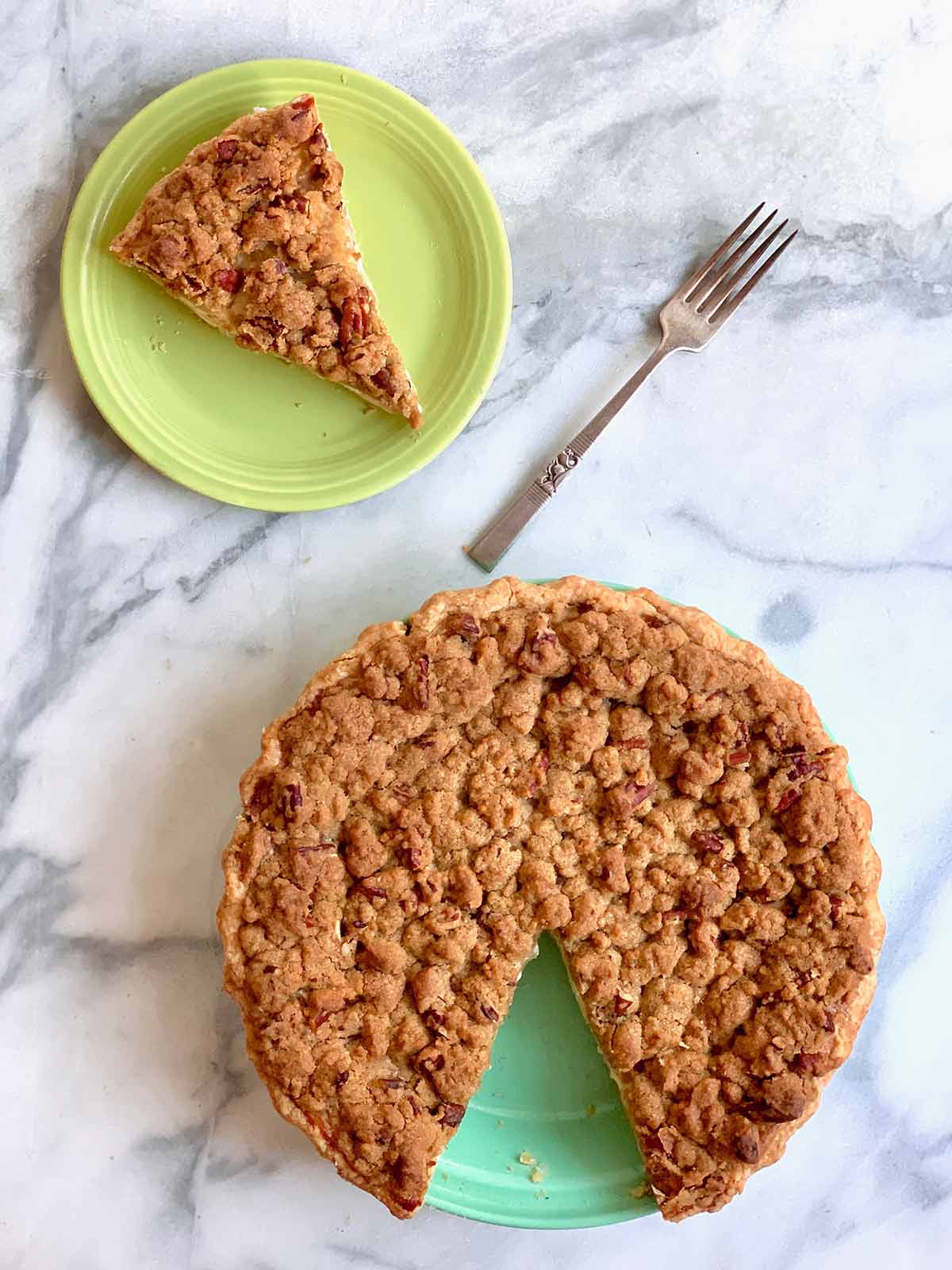 Sour Cream Apple Pie
This sour cream apple pie is filled with layers of thinly sliced apples and a sour cream filling and then the whole shebang is smothered with a buttery streusel topping. What's not to love?!
Recipe
Apple Pie with Cheddar Crust
This Cheddar crust apple pie is made with extra-sharp Cheddar baked into the crust for a surprising savoriness that's the perfect contrast to sweetness of the Golden Delicious apple pie filling. Compliment worthy to the nth degree.
Recipe
Apple Pie Moonshine
This apple cider-infused cocktail, made with vodka, apple cider, lemon, ginger, and spices, is very strong, but undeniably spectacular.
Recipe