Ham, Cheese, and Potato Casserole
This ham, cheese, and potato casserole is our new definition of decadent comfort food. Layers of cooked ham, thinly sliced potatoes, shallots, and gooey cheese are baked in a rich cream sauce until crispy and golden.
Recipe
Chicken, Sweet Potato, and Bacon Casserole
This chicken, sweet potato, and bacon casserole is comfort food personified. Herbed chicken breasts, sweet potatoes, bacon, sautéed red onion, and Gruyère cheese are mixed together and baked. Weeknights, weekends, dinner for company. It does it all.
Recipe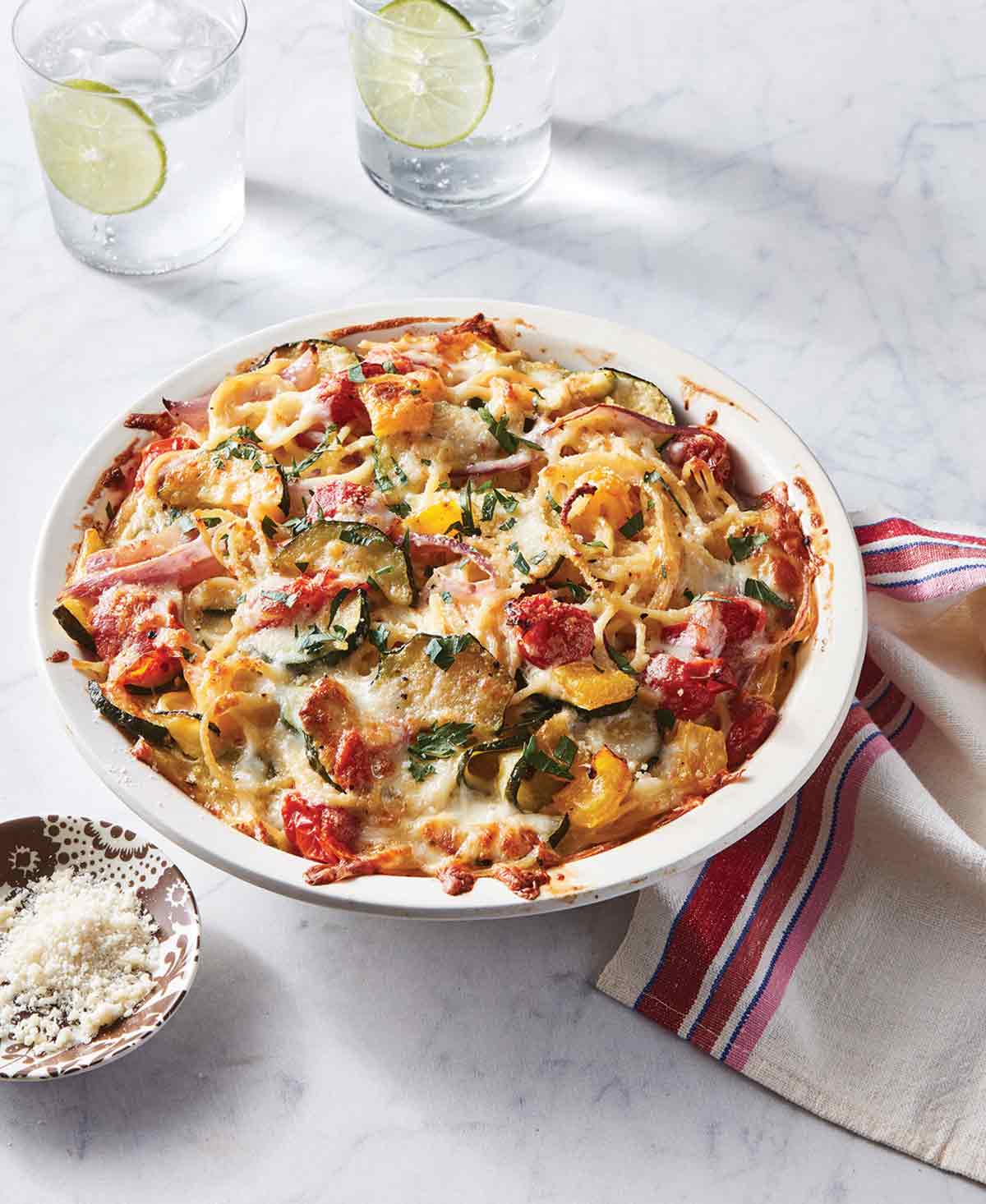 Spaghetti Primavera Pie
This spaghetti pie is a cinch to put together. Cooked spaghetti is mixed with onion, peppers, zucchini, tomatoes, Parmesan and mozzarella cheeses and then slid in the oven until it's a gorgeous golden brown. And it's like catnip for kids.
Recipe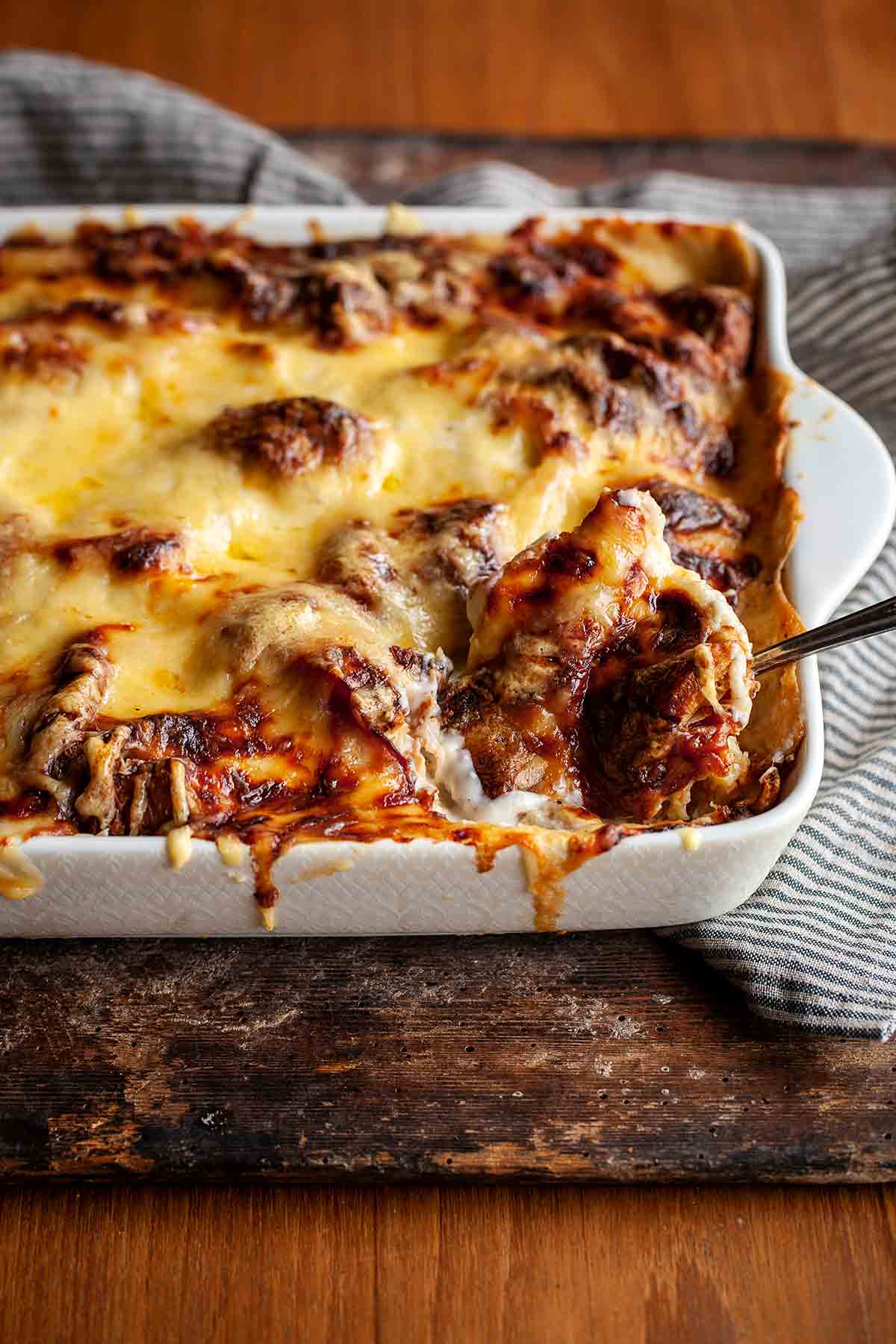 Croque Monsieur Casserole
Croque monsieur—that perennial French classic—is the little black dress of the bistro set. Here we've given it a string of pearls, if you will, by making it a breakfast bake and using croissants. This is insanely rich, so a small piece goes a long way. (Or in our house, a not-so-long way.)
Recipe
Spicy Beef Taco Bake
The spicy beef taco bake is essentially a Taco Tuesday casserole. Beef and onions are sautéed and then mixed with tomatoes, beans, cheese, broken taco shells, and spices, and then the whole shebang is baked until bubbly. Utterly irresistible.
Recipe