Looking for some inspiration on how to add some pizzazz to that package of boneless skinless chicken breasts? We've got salads, skewers, sandwiches, and more.
These Mediterranean-style stuffed chicken breasts, which are filled with a mixture of cream cheese, bacon, bread crumbs, almonds, olives, and thyme, are an easy, healthy-ish main that's simple enough for a weeknight, but still feel (and taste!) quite special.
Recipe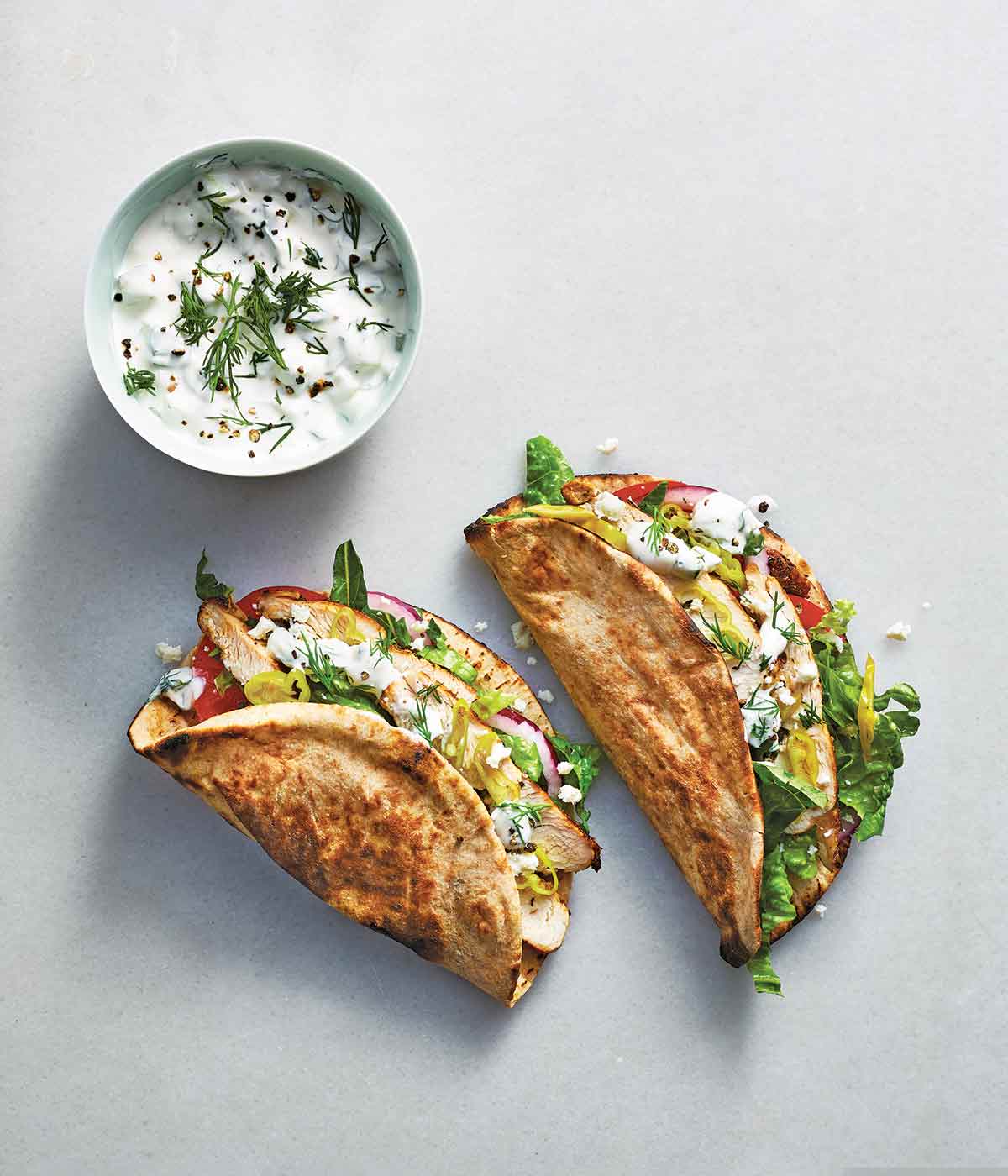 These gyros coat our hands in tangy tzatziki and fill our bellies all summer long. When stuffed full, they're filling enough on their own for dinner. I like to source the fluffiest pita (or naan) for these. Find the best.
Recipe
This Asian chicken salad makes use of moist chicken breast, oranges, cashews, bok choy, and a miso vinaigrette to elevate this simple salad to superstardom.
Recipe
These easy chicken tacos, made with marinated grilled chicken and a cilantro-spiked mayonnaise, are an easy meal, perfect for weeknights or casual entertaining.
Recipe
This chicken piccata, made with boneless chicken breasts cooked in a buttery lemon and caper sauce, is on the table in less than half an hour. Easy!
Recipe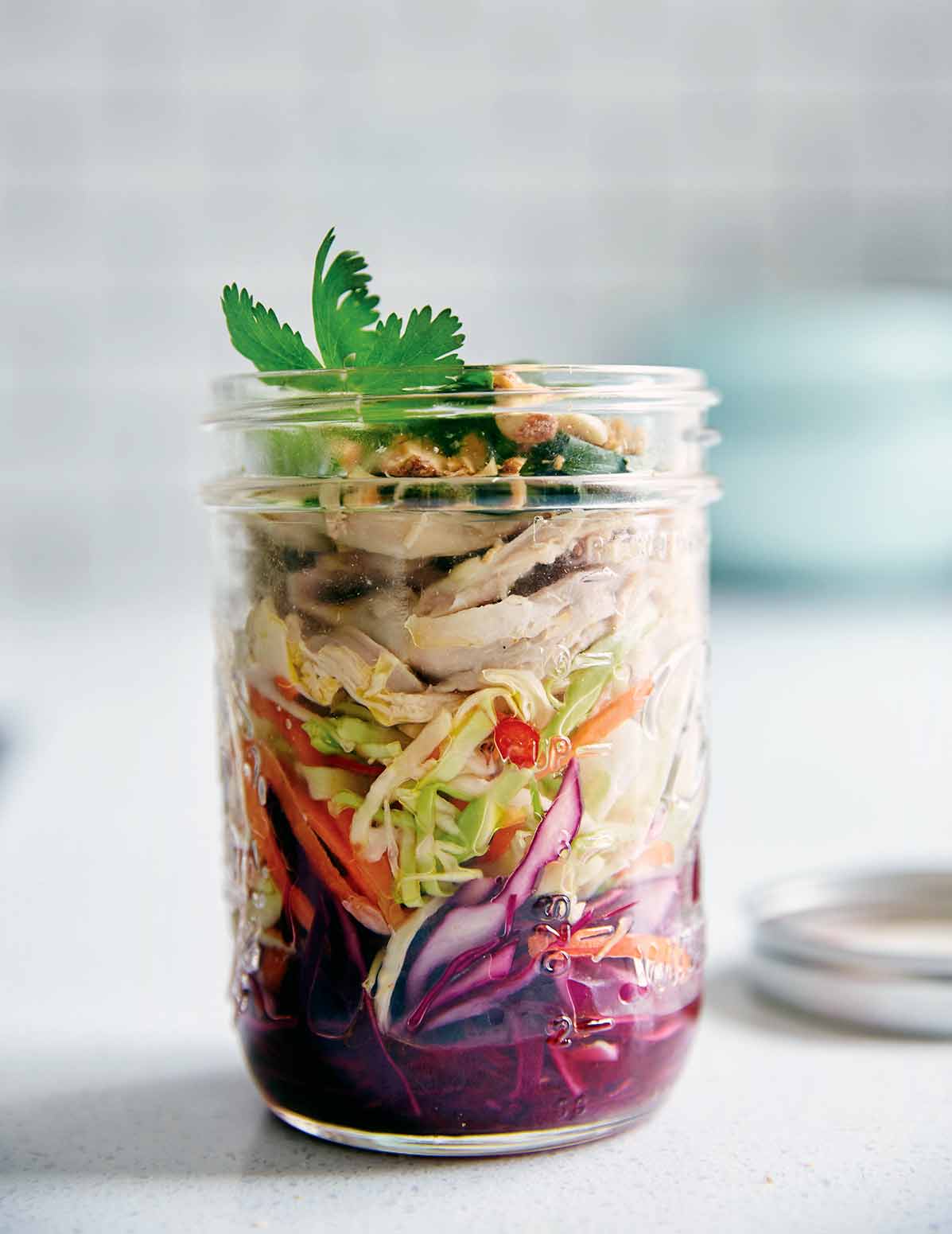 This Vietnamese chicken salad is easy to make with cabbage, chicken, cilantro, and dressing that keeps well for several days in the fridge. It's a perfect combination of sour, sweet, salty, and heat.
Recipe
These chicken skewers are magnificently easy to toss on the grill for a quick dinner. The distinct Thai taste comes from a simple marinade of coconut milk, fish sauce, cilantro, and curry.
Recipe
These tandoori chicken wraps combine grilled chicken marinated in yogurt, ginger, garlic, and Middle Eastern spices with a cooling yogurt and mint dressing. Everything is wrapped in tortillas, pita, or naan.
Recipe
This gung bao chicken, made with boneless chicken breast, chiles, Szechuan peppercorns, and peanuts, is authentic Szechuan fare.
Recipe
Essentially an Italian rendition of chicken cordon bleu, chicken saltimbocca is simply cutlets, cheese, prosciutto, a lovely pan sauce and it's on the table in 30 minutes.
Recipe
This chicken Caesar salad uses plenty of Parmesan to create a creamy egg-free anchovy and olive oil dressing to drizzle atop romaine lettuce, seared boneless chicken breast, and Parmesan toasts.
Recipe
This is a simple, delicious dish that's quick to make. It's perfect to serve on a big plate for the whole family to share with a simple green salad.
Recipe
This beer-battered chicken sandwich, which has chicken breasts coated in an airy tempura-like batter and tucked inside a tender sesame seed bun with plenty of lime slaw, is truly irresistible.
Recipe
Homemade chicken strips. When it comes to this type of quick weeknight dinner, we're all about respecting the yum factor. This recipe does exactly that.
Recipe
© 2021 Leite's Culinaria. All rights reserved. All materials used with permission.