Need a dip recipe for the big game? We've got a dozen Super Bowl dips you can dunk, dip, or otherwise devour, whether you're seeking something crazy indulgent or somewhat healthier.
This easy guacamole is simple as heck and embraces a minimalistic philosophy with its authentic Tex-Mex approach that keeps ingredients to the essentials. Quick. Healthy. And the real deal.
Recipe
This fire roasted salsa is made with charred tomatoes and onions and, just for complexity and to ensure the salsa is sufficiently smoky, a smidgen of chipotle in adobo. Great for dunking, dipping, and dabbling.
Recipe
This blue cheese dip, made with just yogurt, vinegar, mayo, and blue cheese, is the best thing we can think of to dip, dunk, or otherwise devour with your Buffalo wings. Amazing flavor and no pesky preservatives.
Recipe
This buffalo chicken dip, which is made with three types of cheese, shredded chicken, and buffalo sauce, is served in a hollowed-out Italian loaf, making it perfect for sharing with friends.
Recipe
This white bean dip is healthy, easy, vegan, and gluten-free. It's also delicious as heck, filled with garlic, cumin, and tahini. It may make you rethink the notion of healthy being boring.
Recipe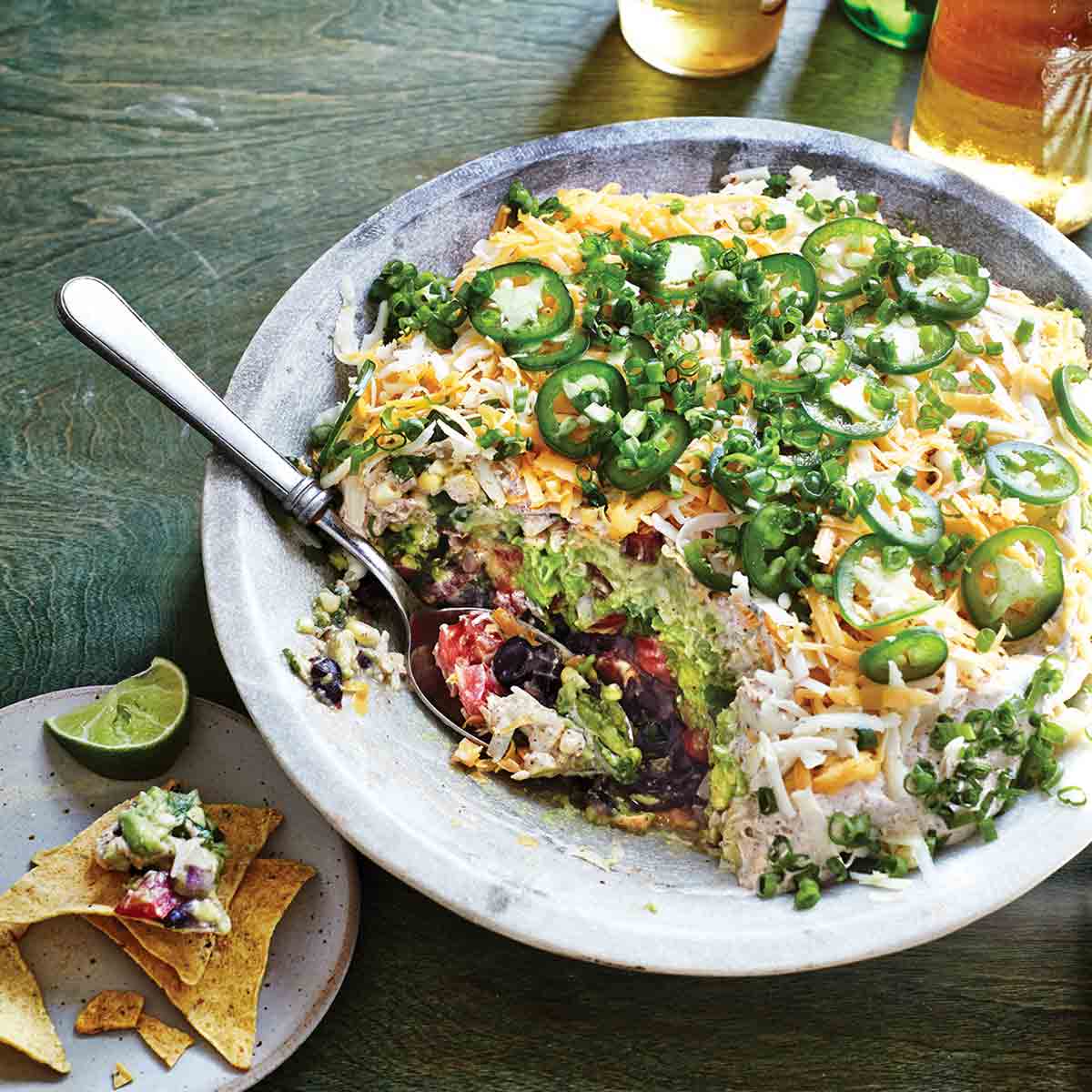 Seven layer dip is a Mexican-inspired party staple made with beans, cilantro, cheese, avocado, tomatoes, and jalapeño. It's crazy easy to make as well as quite healthy. And it requires no cooking whatsoever. And this is the best darn rendition of it we've ever had.
Recipe
For this Portuguese green olive dip, olives are stirred into a whipped eggless 'mayonnaise' made with milk, oil, anchovies, garlic, and white pepper.
Recipe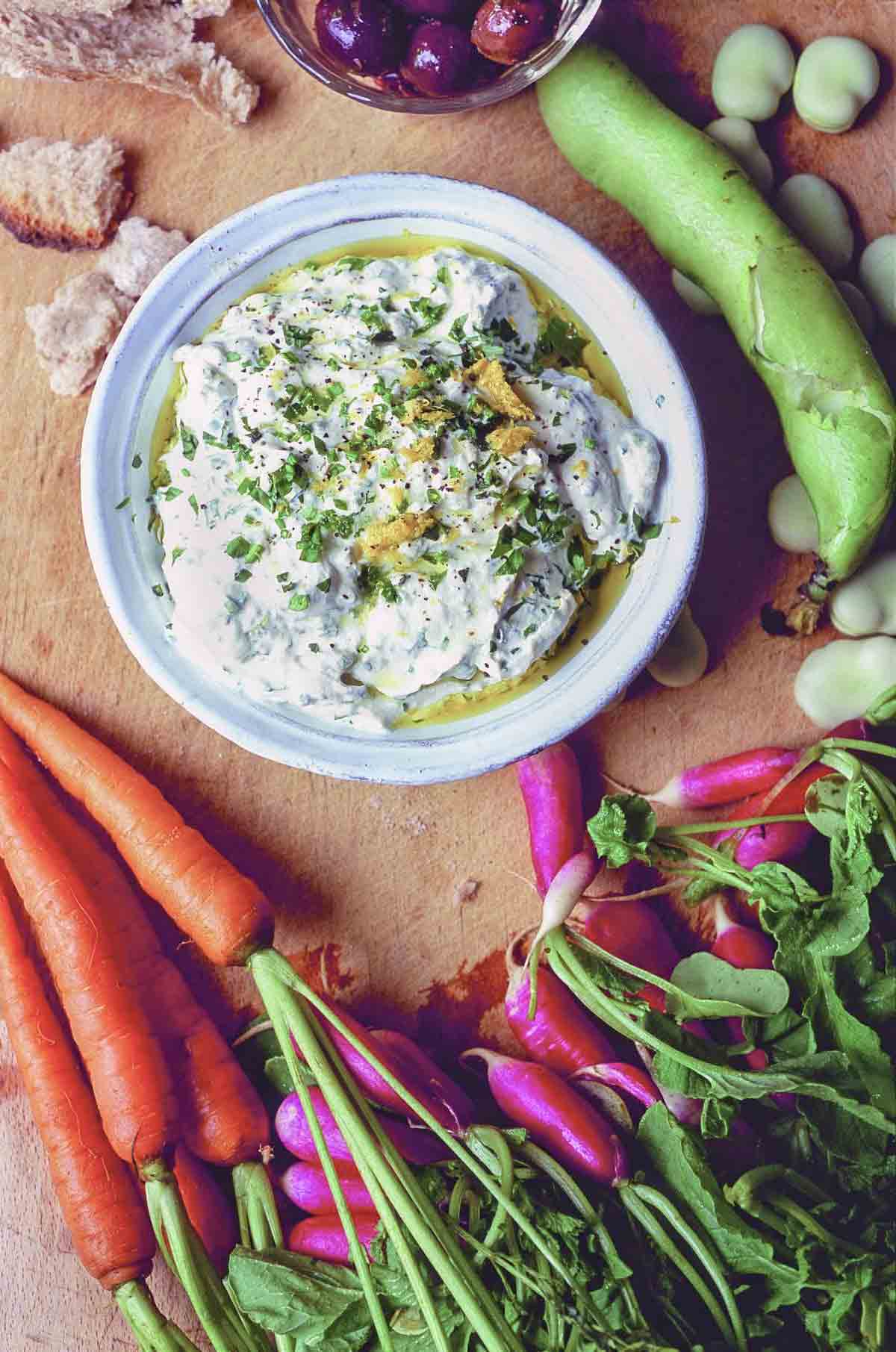 Herbed ricotta dip with spring vegetables is easy as can be to make with just a few ingredients, including garlic, chives, parsley, mint, and lemon zest. And it's inspired at least one 5-year-old to eat an entire bag of carrots in a single sitting. Just ask his mom.
Recipe
Choriqueso is a Mexican cheese dip topped with cooked chorizo sausage and a sprinkling of cilantro that is served with chips or warm tortillas. Makes a swell appetizer or even a meal unto itself.
Recipe
This buttermilk dressing with winter crudites, made with sour cream, dill, lemon, is a simple way to turn healthy raw vegetables into a stunning focal point at your next holiday dinner or cocktail party.
Recipe
© 2021 Leite's Culinaria. All rights reserved. All materials used with permission.