Homemade Fire Roasted Salsa
This fire roasted salsa is made with charred tomatoes and onions and, just for complexity and to ensure the salsa is sufficiently smoky, a smidgen of chipotle in adobo. Great for dunking, dipping, and dabbling.
Recipe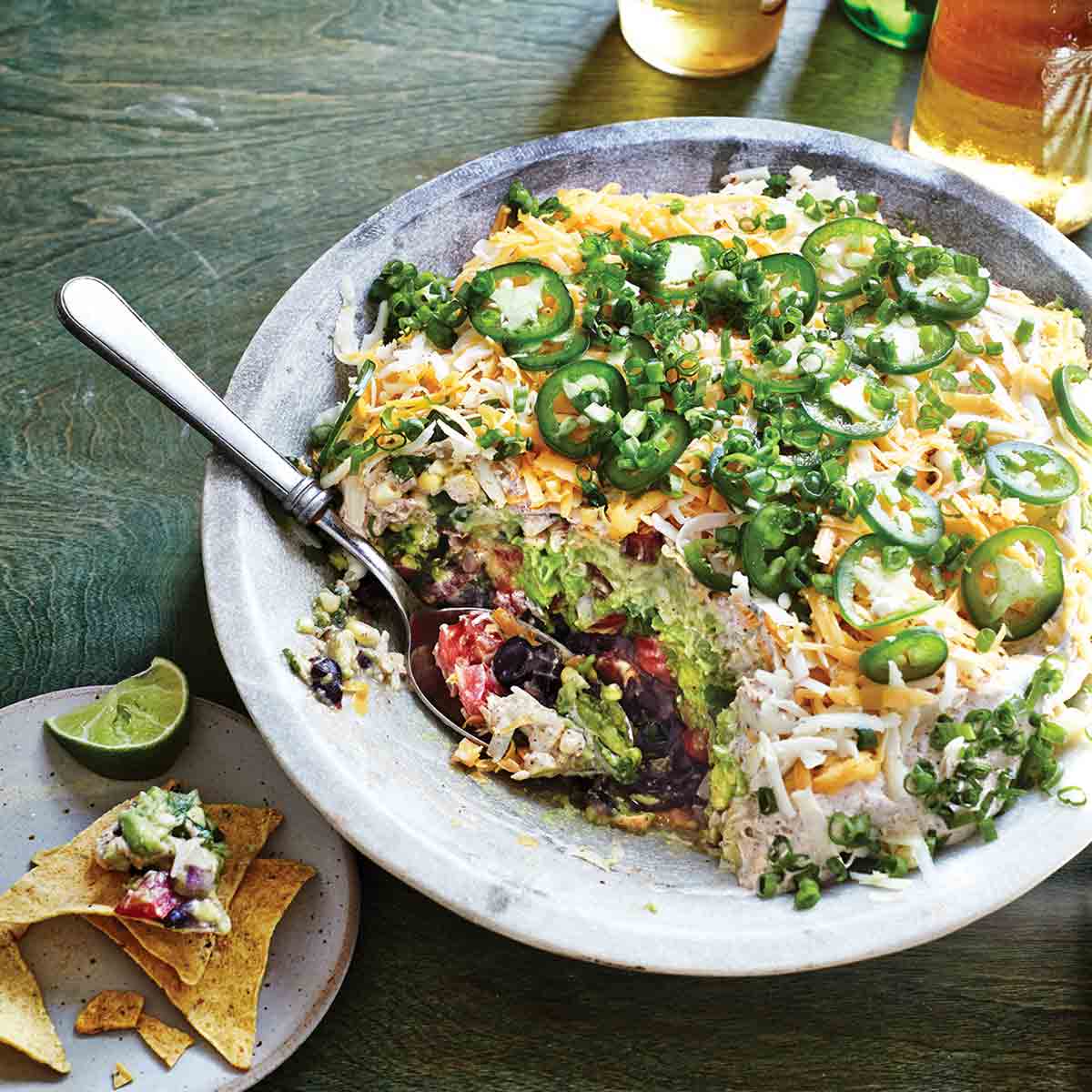 Seven Layer Dip
Seven layer dip is a Mexican-inspired party staple made with beans, cilantro, cheese, avocado, tomatoes, and jalapeño. It's crazy easy to make as well as quite healthy. And it requires no cooking whatsoever. And this is the best darn rendition of it we've ever had.
Recipe
Portuguese Green Olive Dip
For this Portuguese green olive dip, olives are stirred into a whipped eggless 'mayonnaise' made with milk, oil, anchovies, garlic, and white pepper.
Recipe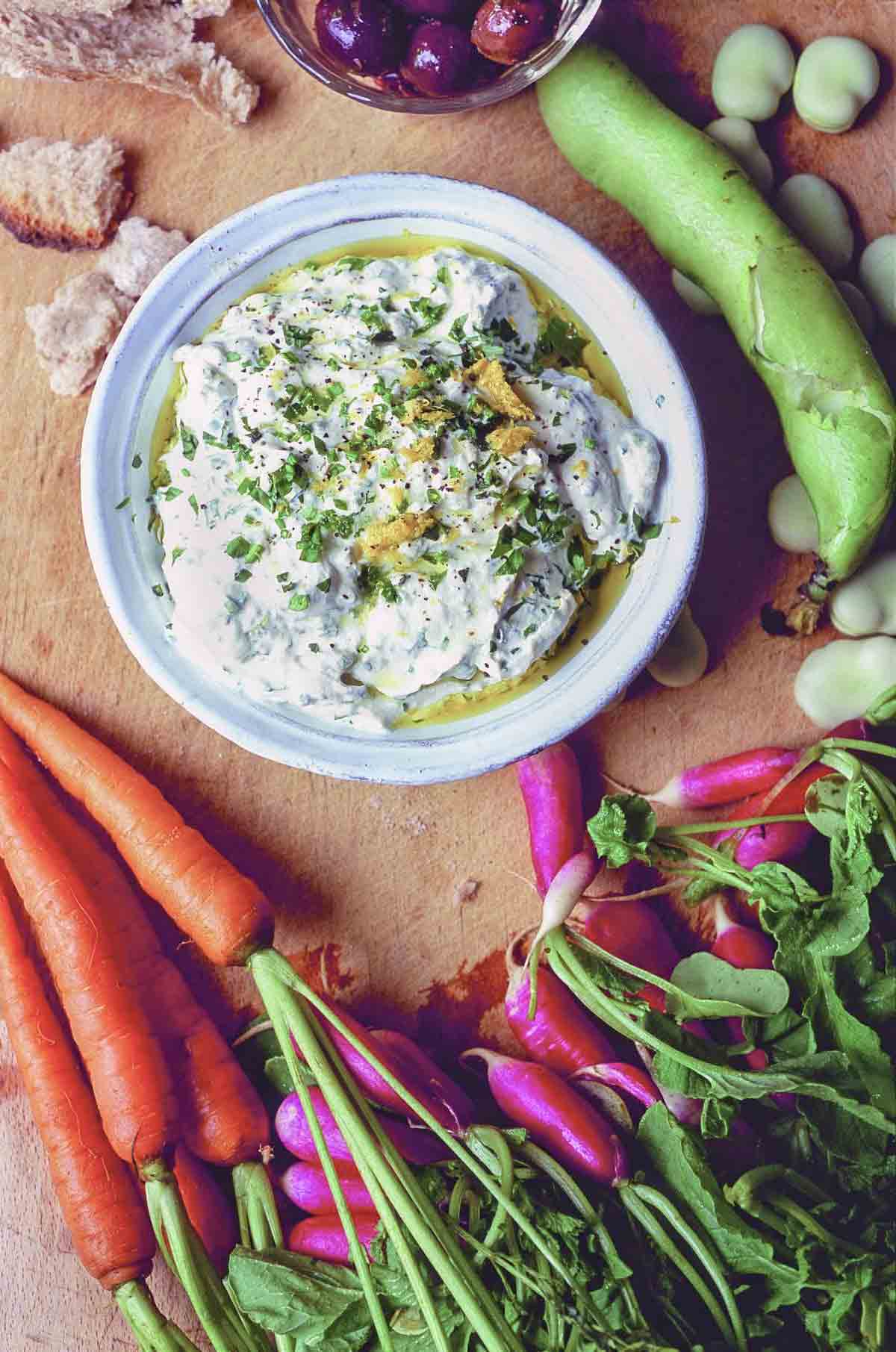 Herbed Ricotta Dip with Spring Vegetables
Herbed ricotta dip with spring vegetables is easy as can be to make with just a few ingredients, including garlic, chives, parsley, mint, and lemon zest. And it's inspired at least one 5-year-old to eat an entire bag of carrots in a single sitting. Just ask his mom.
Recipe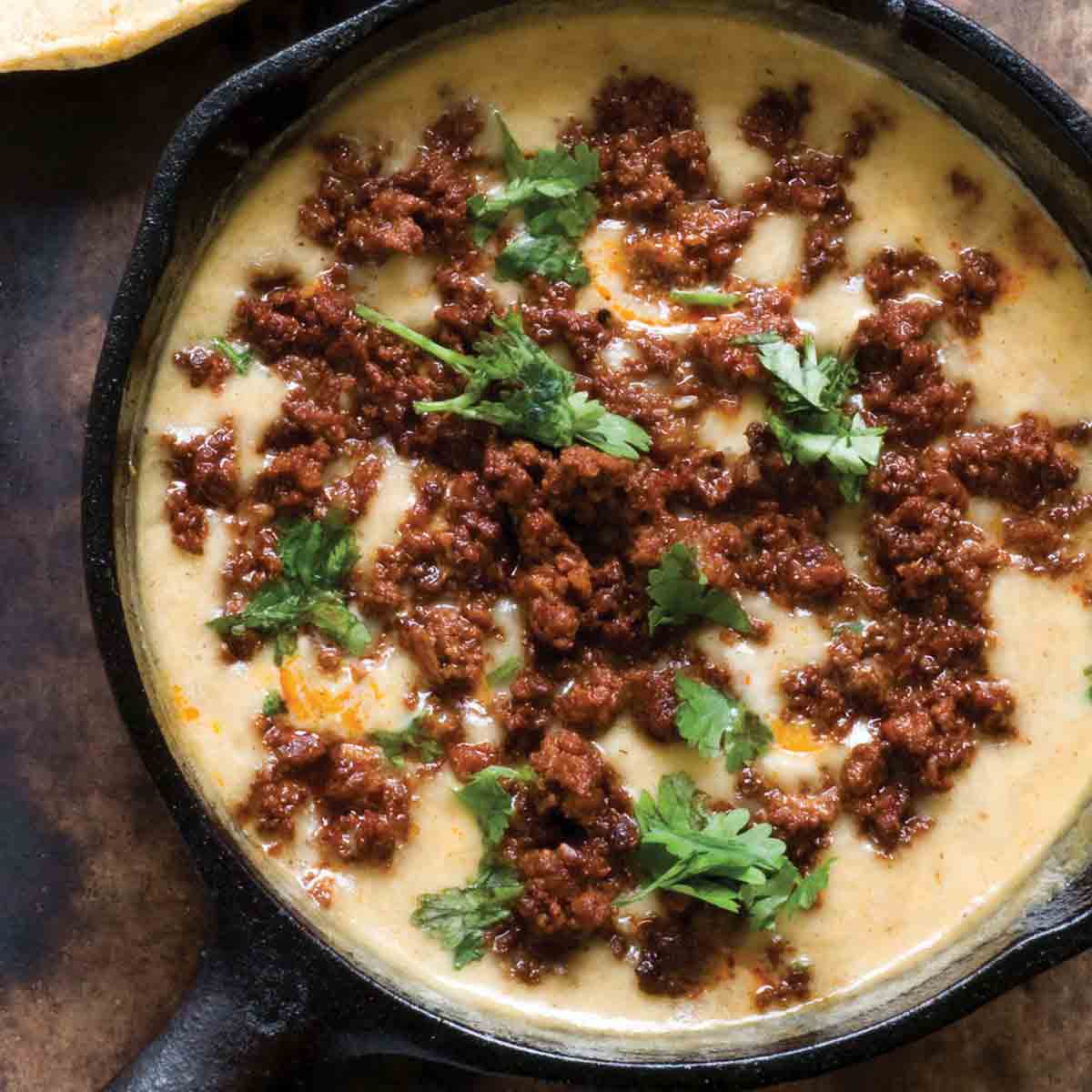 Choriqueso
Choriqueso is a Mexican cheese dip topped with cooked chorizo sausage and a sprinkling of cilantro that is served with chips or warm tortillas. Makes a swell appetizer or even a meal unto itself.
Recipe