Seven layer dip is a Mexican-inspired party staple made with beans, cilantro, cheese, avocado, tomatoes, and jalapeño. It's crazy easy to make as well as quite healthy. And it requires no cooking whatsoever. And this is the best darn rendition of it we've ever had.
We have something to confess. This ridiculously good riff on seven layer dip had been meticulously reworked by the folks at Cooking Light magazine to contain as few fat grams as possible thanks to low-fat cheese and reduced-fat sour cream. Which, to us, is sad. Because the thing is, what really matters when it comes to satiety is satisfaction. And we derive a heck of a lot of that from real food. You know, food that hasn't been tampered with in any way. So we ditched the low-fat dairy but kept the recipe, which is seriously the best seven layer dip we've ever had. Provided you use real cheese and sour cream. One taste and we think you'll agree that it was the right thing to do. Originally published June 27, 2016.–Renee Schettler Rossi
Seven Layer Dip
Quick Glance
45 M
1 H

Serves 8 to 12
Print Recipe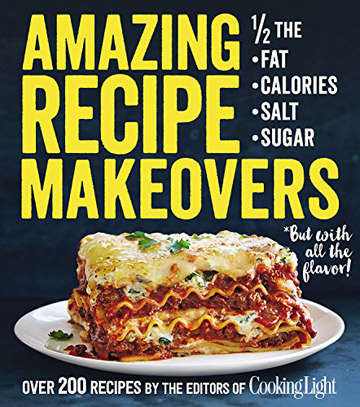 Ingredients
1/4 cup water

Salt

One (16-ounce) can reduced-sodium black beans, rinsed and drained

1/2 cup chopped fresh cilantro

1/4 cup finely chopped red onion

1/4 cup fresh lime juice

1 tablespoon olive oil

1/2 teaspoon freshly ground black pepper, divided

4 plum tomatoes, seeded, chopped, and drained

2 ripe peeled avocados, halved

2 cups fresh or canned corn kernels

1 cup sour cream

2 teaspoons chili powder

1 teaspoon ground cumin

1 1/3 ounces shredded Monterey Jack cheese (about 1/3 cup), preferably with jalapeño peppers

1 1/3 ounces shredded sharp Cheddar cheese (about 1/3 cup)

1/4 cup thinly sliced jalapeño chiles

1/4 cup thinly sliced green onions (3 ounces)
Directions
1. In a medium saucepan over medium-low heat, combine the water, 1/8 teaspoon salt, and the beans and cook, stirring and mashing the beans frequently with a wooden spoon, until warmed through and almost smooth, 5 to 7 minutes. Spread the bean mixture in a 2-quart (2.3-liter) baking dish and let cool for 5 minutes.

2. In a bowl, combine 1/4 cup cilantro, red onion, 2 tablespoons lime juice, oil, 1/4 teaspoon black pepper, 1/8 teaspoon salt, and the tomatoes and sprinkle over the cooled bean mixture.

3. Combine the remaining 1/4 cup cilantro, the remaining 2 tablespoons lime juice, 1/2 teaspoon salt, 1/8 teaspoon black pepper, and avocado in a bowl and mash with a fork until it achieves the desired consistency. Spread the avocado mixture over the tomato mixture.

4. Sprinkle the corn over the avocado mixture. In a small bowl, combine the sour cream, chili powder, and cumin and spread it over the corn. Sprinkle with the cheeses, jalapeño chiles, and green onions. Serve immediately or cover and stash it in the fridge for up to several hours.
Seven Layer Dip Recipe © 2016 Cooking Light. Photo © 2016 Oxmoor House. All rights reserved. All recipes and photos used with permission of the publisher.
If you make this recipe, snap a photo and hashtag it #LeitesCulinaria. We'd love to see your creations on Instagram, Facebook, and Twitter.