Basic Chocolate Cake
You can have your molten lava cake; you can have your chocolate soufflé; just give me a classic, really, really delicious, moist, loaded-with-frosting chocolate layer cake, and that's all I need.
Recipe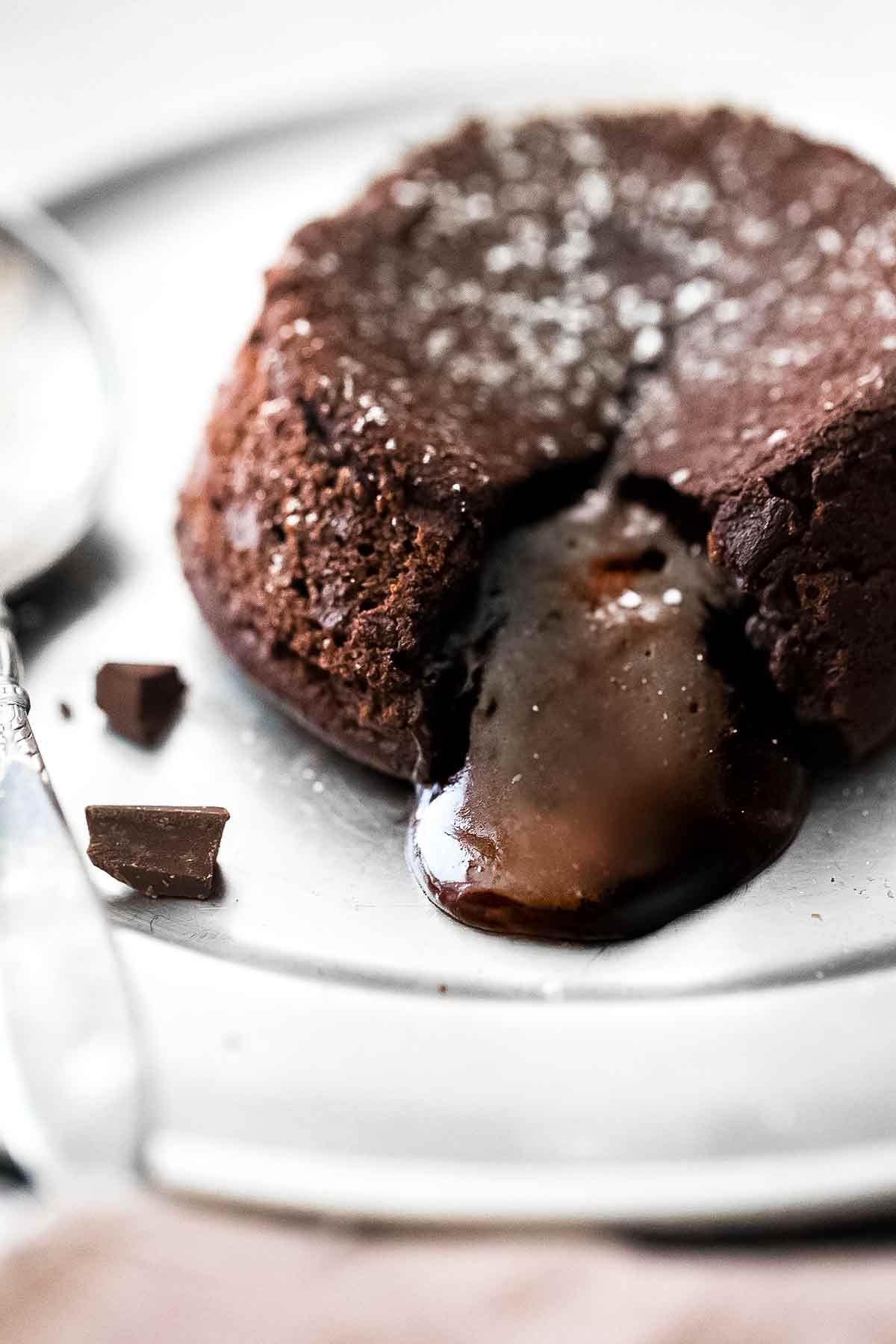 Classic Molten Chocolate Cakes
These classic molten chocolate cakes (also called chocolate lava cakes) from Jean-Georges Vongerichten are made with flour, sugar, chocolate, egg, and butter. When baked, the cake doesn't cook through, creating a lava flow of chocolate when cut into. If that weren't enough, the batter can be made ahead of time.
Recipe
Vegan Chocolate Cake
This vegan chocolate cake recipe is made with cocoa powder, vinegar, soy or almond milk, and all the other usual baking ingredients. No one will know the difference between it and regular chocolate cake. Swear.
Recipe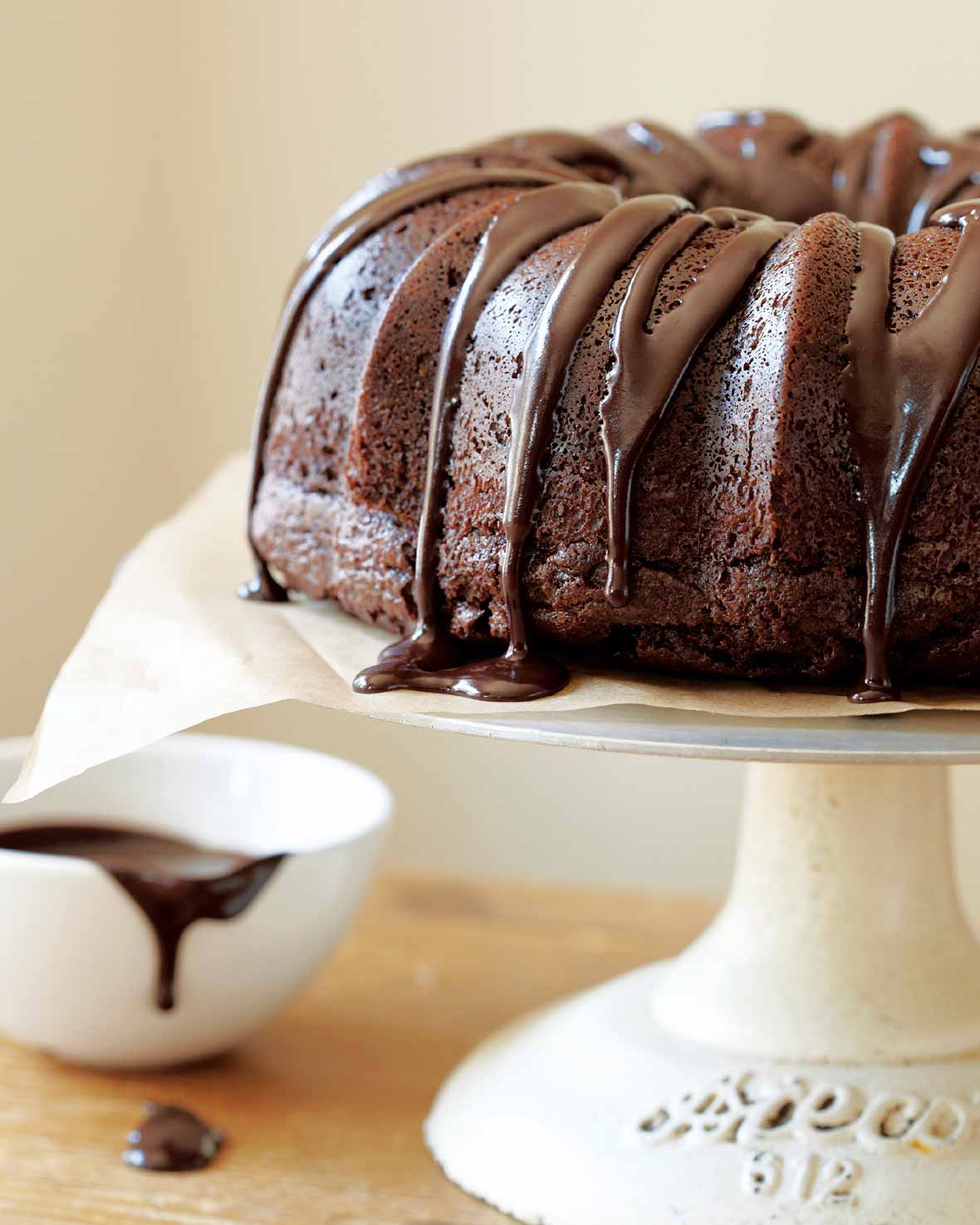 Chocolate Sour Cream Bundt Cake
This chocolate sour cream Bundt cake is quick and easy to make but complex as hell in taste. And if the cake weren't enough, on top is a sinful chocolate glazzle–that's a glaze that's drizzled.
Recipe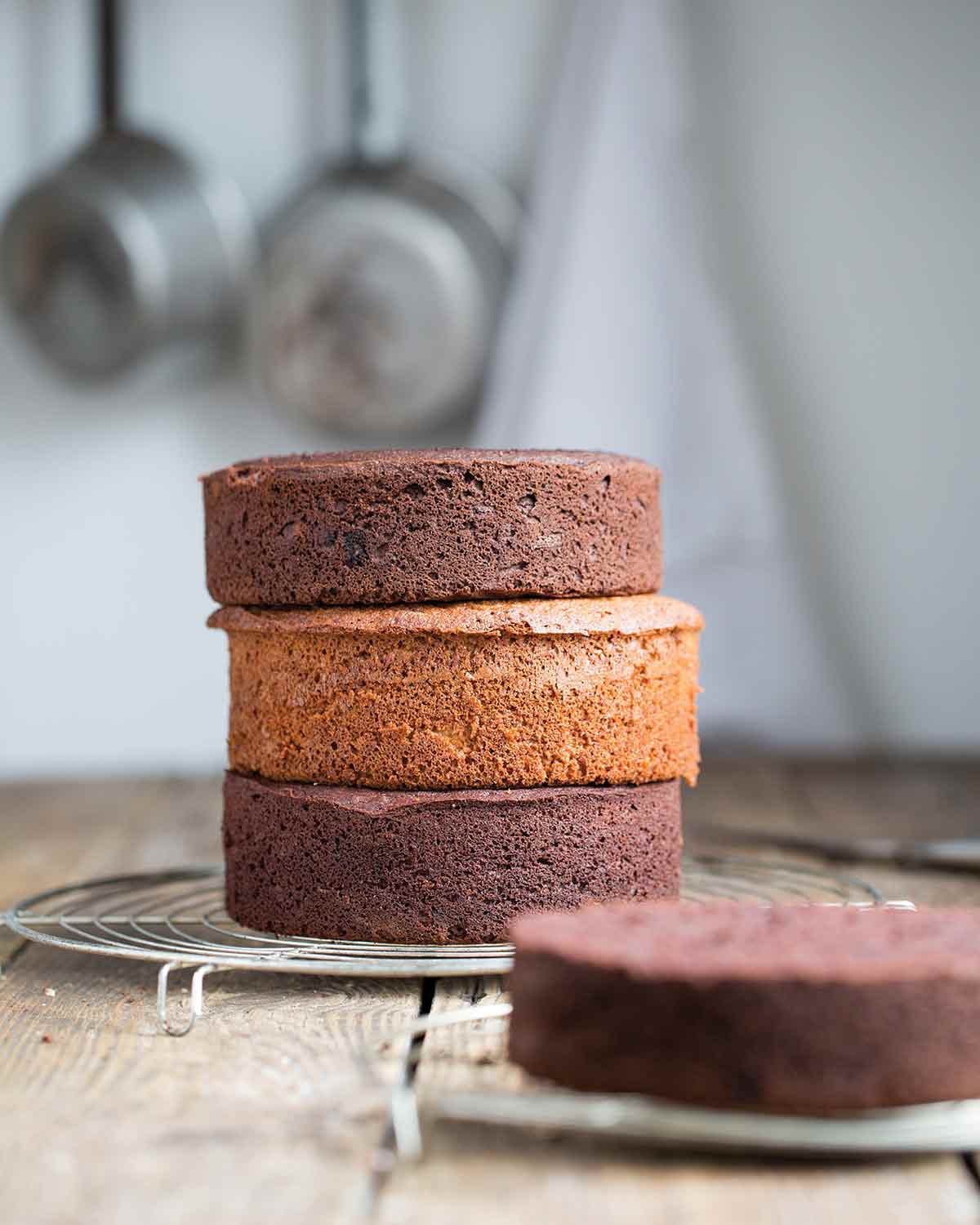 Paleo Chocolate Cake
This paleo chocolate cake also happens to be gluten-free and, even more importantly, it tastes magnificent enough to rival any regular chocolate cake. Go ahead. Taste it and see. Better yet, have others taste it but don't let them know the secret. Bet no one notices.
Recipe
Blackout Cake
This Brooklyn blackout cake, like the original from Ebinger's in Brooklyn, is easy and, more importantly, magnificently delicious. Certain to fix your chocolate fix with it's pudding-like filling, tender crumb coating, and seriously chocolatey frosting.
Recipe
Flourless Chocolate Cloud Cake
This flourless chocolate cloud cake is a wickedly elegant dessert that's deceptively easy to make. Just four ingredients–chocolate, eggs, butter, and sugar–come together for a crunchy-on-the-outside, airy-on-the-inside cake.
Recipe
Red Wine Chocolate Cake
This red wine chocolate cake owes its rich, chocolatey flavor to dark chocolate and cocoa powder, as well as the creamy dark chocolate glaze that smothers it.
Recipe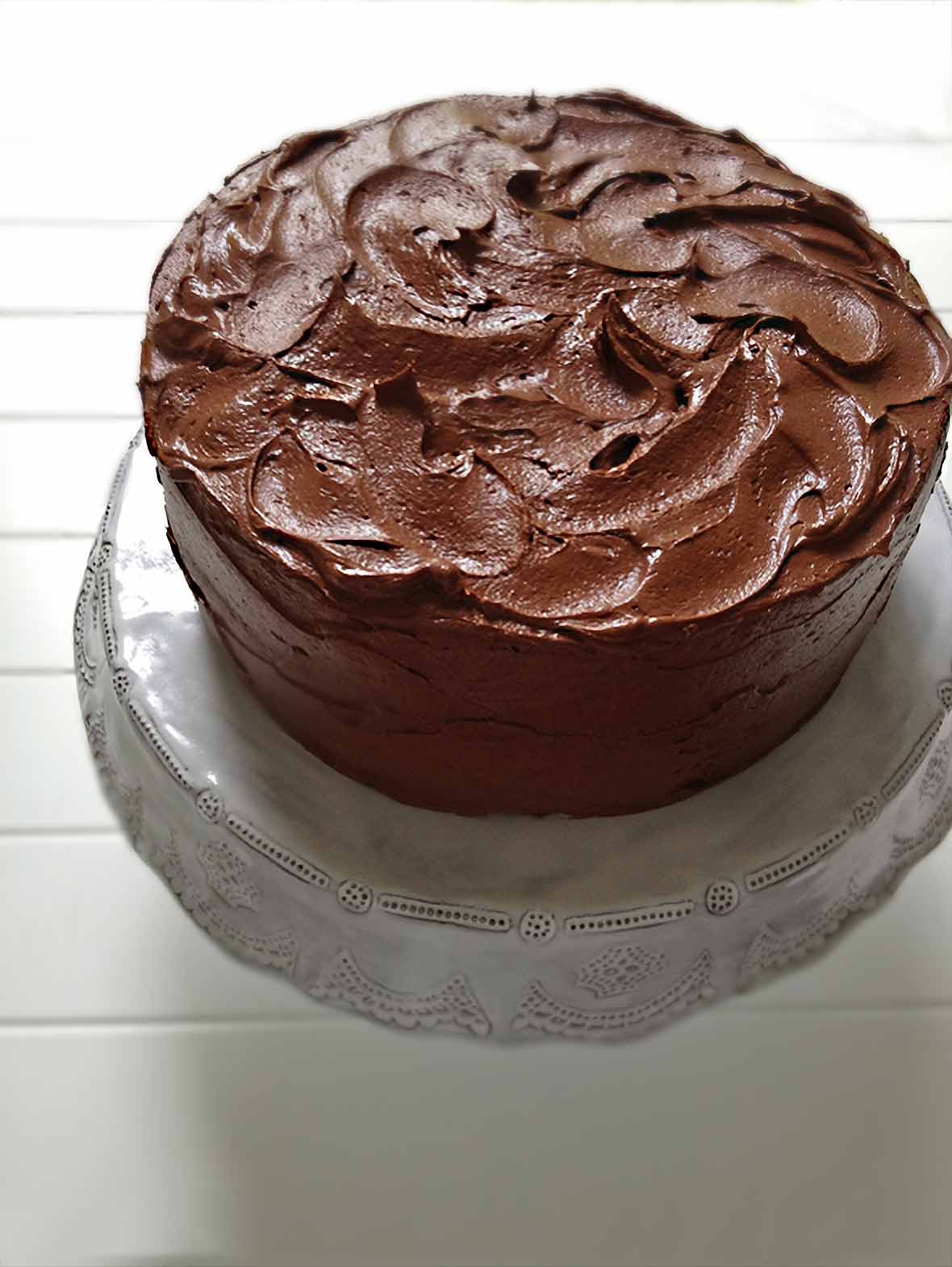 Hershey's Chocolate Cake Redux
This Hershey's chocolate cake recipe with frosting is an old-fashioned classic American dessert that will never, ever disappoint. Simple and simply the best.
Recipe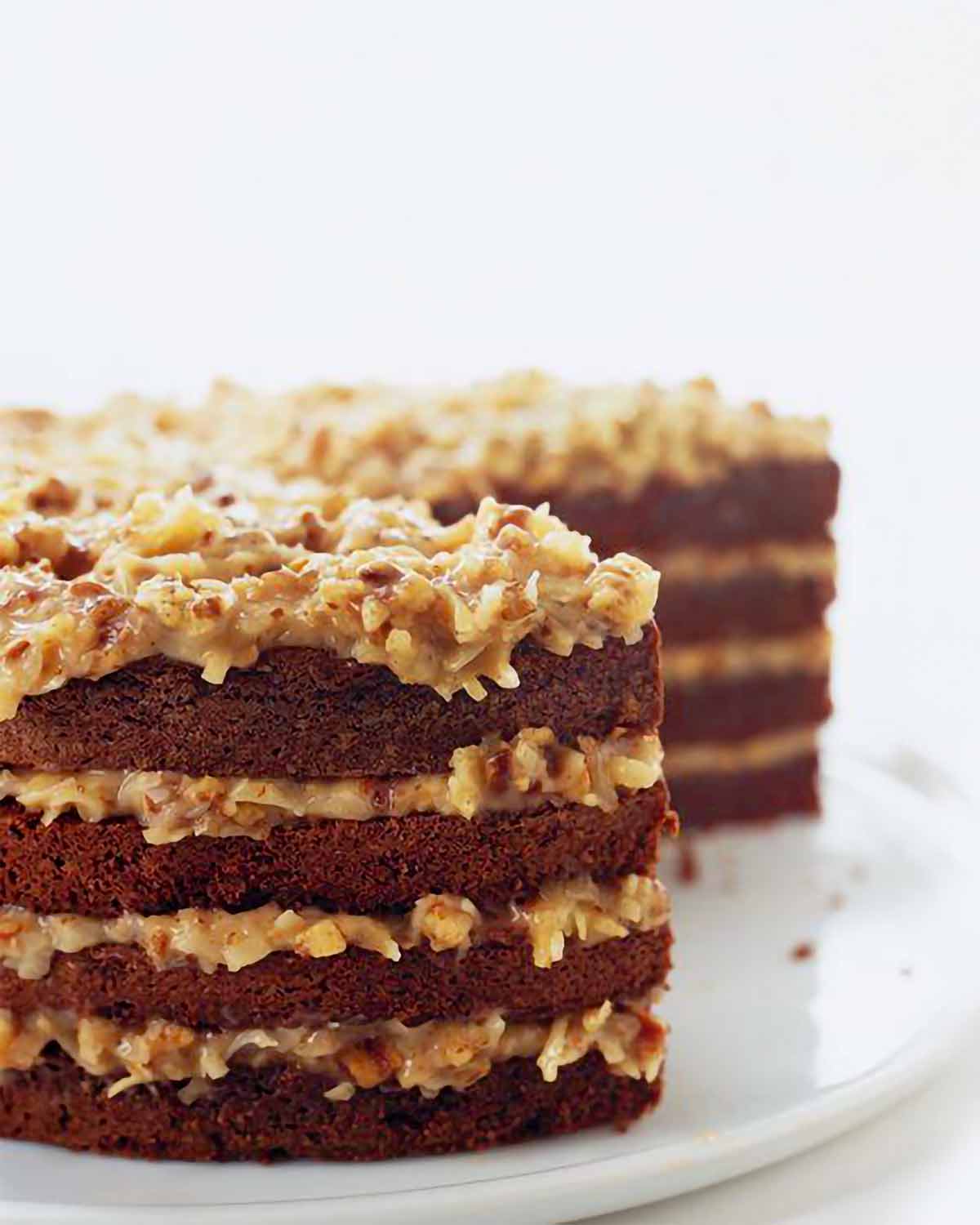 German Chocolate Cake
German chocolate cake, with its traditional stack of dark chocolate cake layers smothered with caramel frosting and pecan goodness and coconut, invariably impresses. And it's surprisingly easy to make.
Recipe