I believe the world is divided into two types of people: Those who love banana bread (moi and, hopefully, you), and those who don't. For those of us who adore BB, it's a slow-burning affair filled with all things mushy, overripe, and fragrant.
For the rest, well…I have no idea why they wouldn't like banana bread because you can add just about anything to it, and it only gets better. Nutella? Yup. Bourbon? You bet. Nuts? Personally, I don't like them in my loaves, but some do.
But I must warn you, our petite collection de pain aux bananes isn't for the faint of heart. Our recipes are so packed with flavor, so addictively divine, you might find yourself surreptitiously stashing loaves all over the house–like in your underwear drawer or in the boxes of old tax returns–so your beloved can't find them. (Too oddly specific?)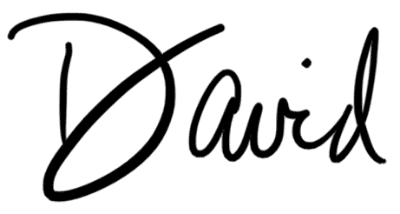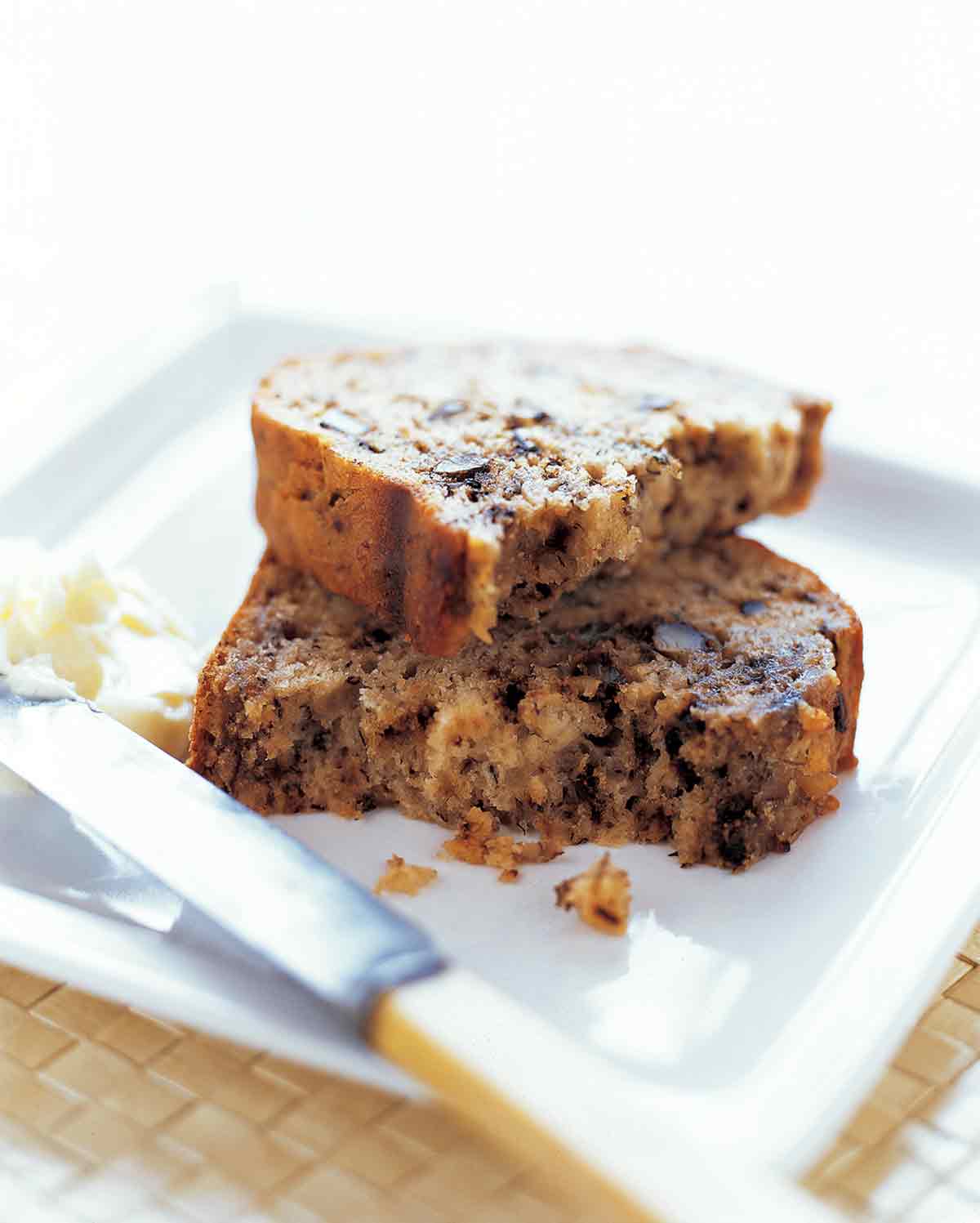 Banana Bread by Cook's illustrated
This banana bread from Cook's Illustrated includes yogurt and walnuts for a scrumptiously moist, easy, classic, nutty quick bread. We consider it the best we've ever had.
Recipe
This is my kids' favorite banana bread. It never lasts longer than a day in our house. Super moist and flavorful. Especially good warm with butter or cream cheese. Yummy – now I'm off to make another batch!

rosemary
Banana Bread with Nutella
Banana bread with swirls of Nutella takes a classic quick bread up a notch. A sweet and salty Nutella ribbon makes a welcome surprise in your snack cake.
Recipe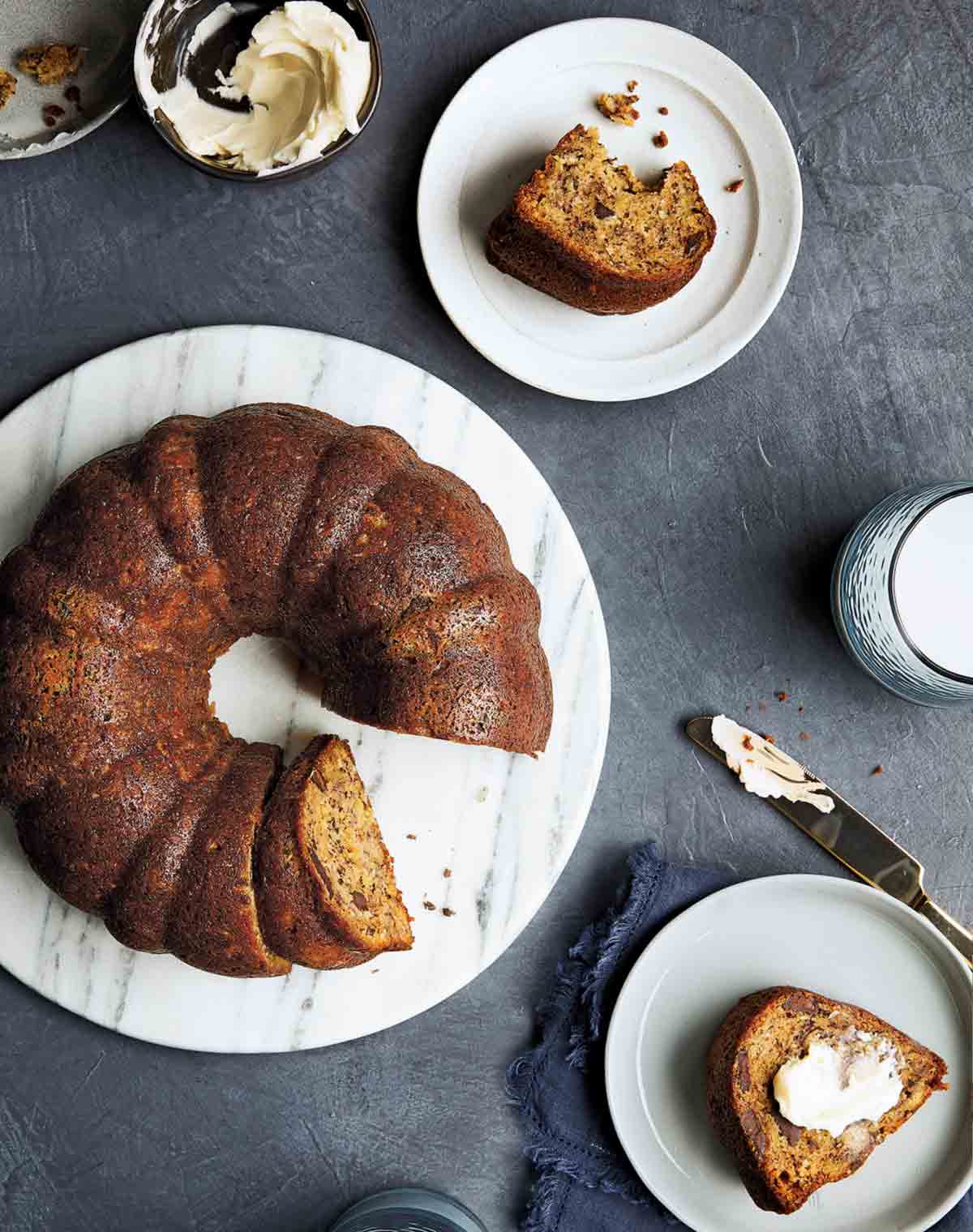 Banana Bread with Pudding Mix
This banana bread has it all. It's a moist cake with a rich banana flavor that is nicely balanced by pieces of dark chocolate and flakes of coconut.
Recipe
Tried it, and loved it! Do not skip the part where it says to allow it to cool so it doesn't become soggy on the bottom. It is very difficult to wait because it smells amazing.

brandon
Banana Muffins
These banana muffins with chocolate chips are relatively healthy and easy and, yes, really quite delicious. In fact, we consider them reason enough to get out of bed.
Recipe
I've made these banana muffins a few times, and my family LOVES them. I use coconut oil, and it really adds to the coconut! I also accidentally spilled a little extra shredded coconut and chocolate chips.

Thanks for the fantastic recipe. I actually get sad when the bananas get finished before they turn brown. Haha.

lindsey
Gluten-Free Banana Bread
This gluten-free banana bread is made with Bob's Red Mill gluten-free flour, bananas, eggs, buttermilk, sugar, and pecans. And it lacks nothing in that customary banana bread oh-my-god-I-can't-stop-eating-this deliciousness.
Recipe
Chocolate-Bourbon Banana Bread
This chocolate-bourbon banana bread is filled with ripe bananas, ample chocolate and walnuts, and a good glug of bourbon. A lovely Christmas recipe by Joy the Baker.
Recipe
This is by far the best banana bread recipe ever! I topped it off with a glaze of more bourbon and powdered sugar. Now that my children are grown, this is my last banana bread recipe.

jayka
Banana Bread Muffins
These banana bread muffins are made with very ripe bananas, butter, flour, and a mini muffin pan. Top them with chai whipped cream and serve. Perfect for breakfast and snacks.
Recipe
I made a double recipe of these muffins this morning; these have got to be the best banana muffins I've ever had in my mouth! Every bite was bursting with flavour and tender, buttery deliciousness with no trace of gummy, tasteless batter. They had golden-brown tops with crispy edges.

Oh, be still my heart! I've baked many a muffin, but none ever came out with crisp edges reminiscent of the corner pieces of brownies or butter mochi!

monica
Banana Bread FAQs
How do I ripen bananas quickly?
We get it—you have a couple of greenish bananas, but you need banana bread stat. There are a few tricks you can use to get your hands on fresh banana bread as soon as possible.

If you can possibly wait a day or so, placing unripe bananas in a paper bag with a ripe apple will encourage those bananas to hit adolescence earlier. If you need ripe bananas how, you can sort of ripen them by placing them in a 300°F oven (unpeeled, on a baking sheet) until they begin to darken and soften. These bananas won't actually be more ripe, but they will be softer and a little sweeter.
How can I tell when my banana bread is done?
When baking your bread, a tester inserted into the center of the loaf should come out clean, or with a few moist crumbs clinging to it. There shouldn't be any wet batter on the tester. If you prefer to check internal temperature, a cooked loaf should read about 200°F on an instant-read thermometer.
Can you freeze banana bread?
Yes. Let your banana bread or muffins cool completely, then wrap them well in plastic or place them inside an airtight container. They can be frozen for up to 3 months. Thaw at room temperature before enjoying it.
How should you store banana bread?
Cooked loaves can be stored at room temperature, wrapped in plastic, or placed in an airtight container, for up to 1 week. Freeze for longer storage.
If you love banana bread beyond the traditional loaf or muffins, try this granola.
8 Easy Banana Bread Recipes
I love banana bread in every form imaginable, and while tender, chocolate chip-stuffed banana muffins have a special place in my heart, I've also come to appreciate the healthier version found in this ☞ WHOLE WHEAT BANANA BREAD.
Ingredients
Mild vegetable oil or nonstick cooking spray

,

for the loaf pan

2

large

ripe bananas

,

to make 1 cup of mashed

1/4

cup

whole flaxseeds or ground flaxseed

3/4

cup

all-purpose flour

3/4

cup

whole-wheat flour

1

tablespoon

baking powder

1/2

tablespoon

baking soda

1/2

teaspoon

table salt

1/2

cup

maple syrup,

the darker the better

2

large

eggs

,

at room temperature

1/3

cup

mild vegetable oil

1/4

cup

packed light brown sugar

1

teaspoon

vanilla extract

1/3

cup

sour cream

,

preferably full-fat
Instructions
Preheat the oven to 350ºF (177°C). Liberally coat a 9- by- 5-inch (23- by- 13-cm) loaf pan with oil or nonstick cooking spray.

Peel the bananas and place them in a small bowl. Using the back of a fork, mash them until smooth. Separate out 1 cup of the banana mash.

☞ TESTER TIP: If there's extra, you can freeze it in an airtight container for later use, or purpose it for another recipe (or even add it to yogurt or oatmeal for breakfast).

If using whole flaxseed, use a coffee or spice grinder to grind the flaxseeds into a fine powder.If using ground flaxseed, proceed to the next step.

In a medium bowl, whisk together the flours, ground flaxseed, baking powder, baking soda, and salt.

In a large bowl, whisk together the maple syrup, eggs, oil, light brown sugar, and vanilla extract. Add the sour cream and the mashed bananas. Whisk until almost smooth and only a few lumps remain.

Fold the dry ingredients into the wet ingredients until just combined. Don't overmix.

Pour the batter into the prepared loaf pan. Bake on the middle rack in the oven until a toothpick inserted in the center of the bread comes out clean, and the internal temperature is between 200 and 205°F (93 to 96°C), about 50 minutes.
Nutrition
Serving:
1
slice
Calories:
338
kcal
Carbohydrates:
48
g
Protein:
6
g
Fat:
15
g
Saturated Fat:
3
g
Polyunsaturated Fat:
7
g
Monounsaturated Fat:
3
g
Trans Fat:
0.1
g
Cholesterol:
52
mg
Sodium:
379
mg
Potassium:
452
mg
Fiber:
4
g
Sugar:
23
g
Vitamin A:
150
IU
Vitamin C:
3
mg
Calcium:
129
mg
Iron:
2
mg
Nutrition information is automatically calculated, so should only be used as an approximation.
All rights reserved.
---