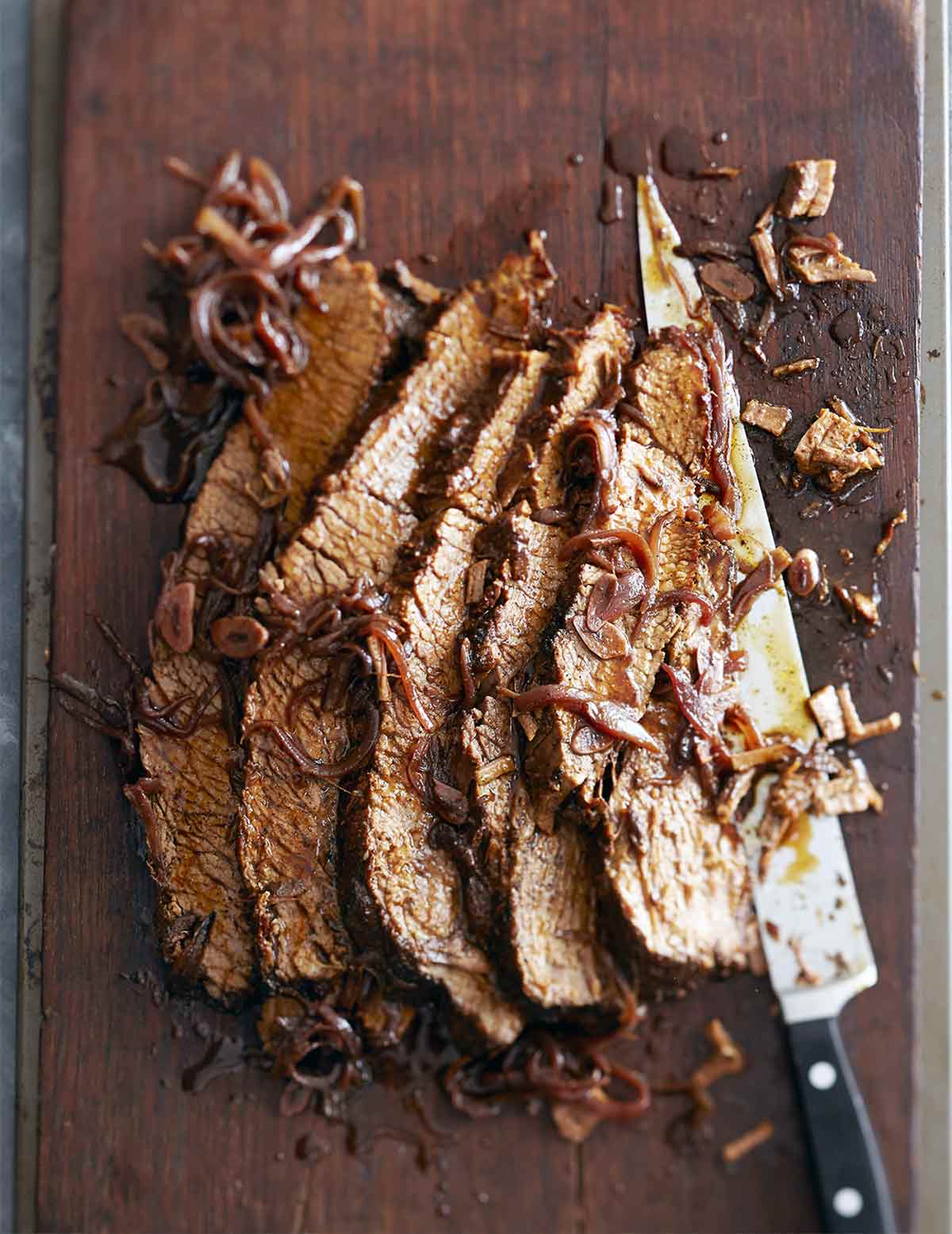 Braised Brisket with Red Wine and Honey
This braised brisket with red wine and honey is sweet and tangy and fall-apart tender and so perfect it makes us go weak in the knees. And it's a hunk of beef large enough to feed a crowd so it has that going for it, too.
Recipe
Nach Waxman's Beef Brisket
The brisket is partially cooked, removed from the oven, and sliced. It's then returned to the oven to cook completely. Juicy, deeply flavorful, and amazingly tender. Genius.
Recipe
Barbecue Beef Brisket
This true Texas-style brisket made with brisket, barbecue sauce, and a coffee and chile rub on your smoker.
Recipe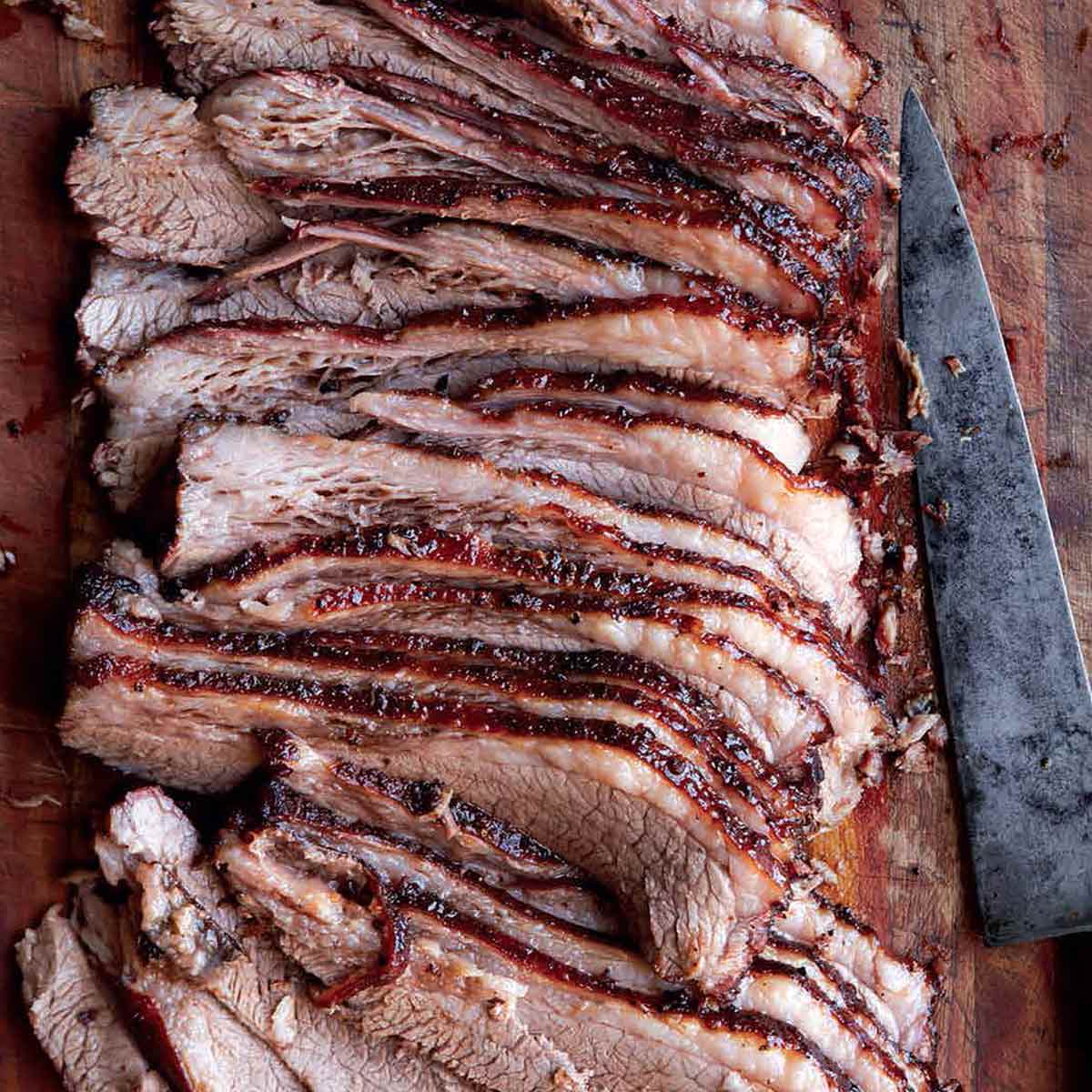 Texas Brisket
Texas brisket is a very, very special thing. It's essentially just perfectly smoked bbq brisket with nary a trace of rub. It doesn't need any accoutrement. It's just beefy exquisiteness.
Recipe
Edna Lewis's Oven Brisket
Our Edna Lewis's oven brisket recipe is a classic. It's an eminently affordable Sunday supper made with a bare minimum of ingredients—essentially just brisket, onions, and love.
Recipe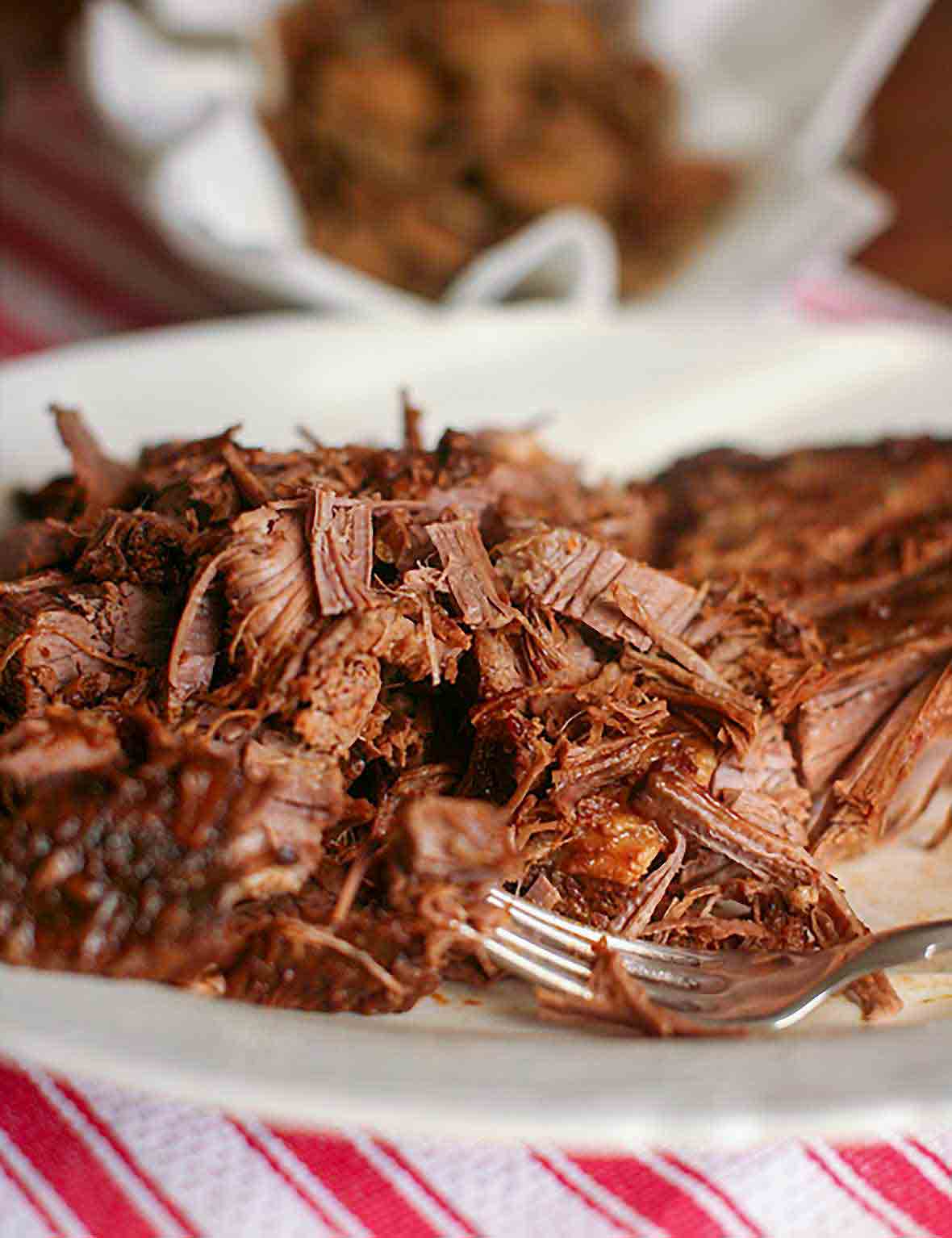 Coca Cola Brisket
This knee-wobbling tender Coca cola brisket is as easy as tossing brisket and Coca cola, onion soup mix, and chili sauce into the oven or slow cooker and walking away.
Recipe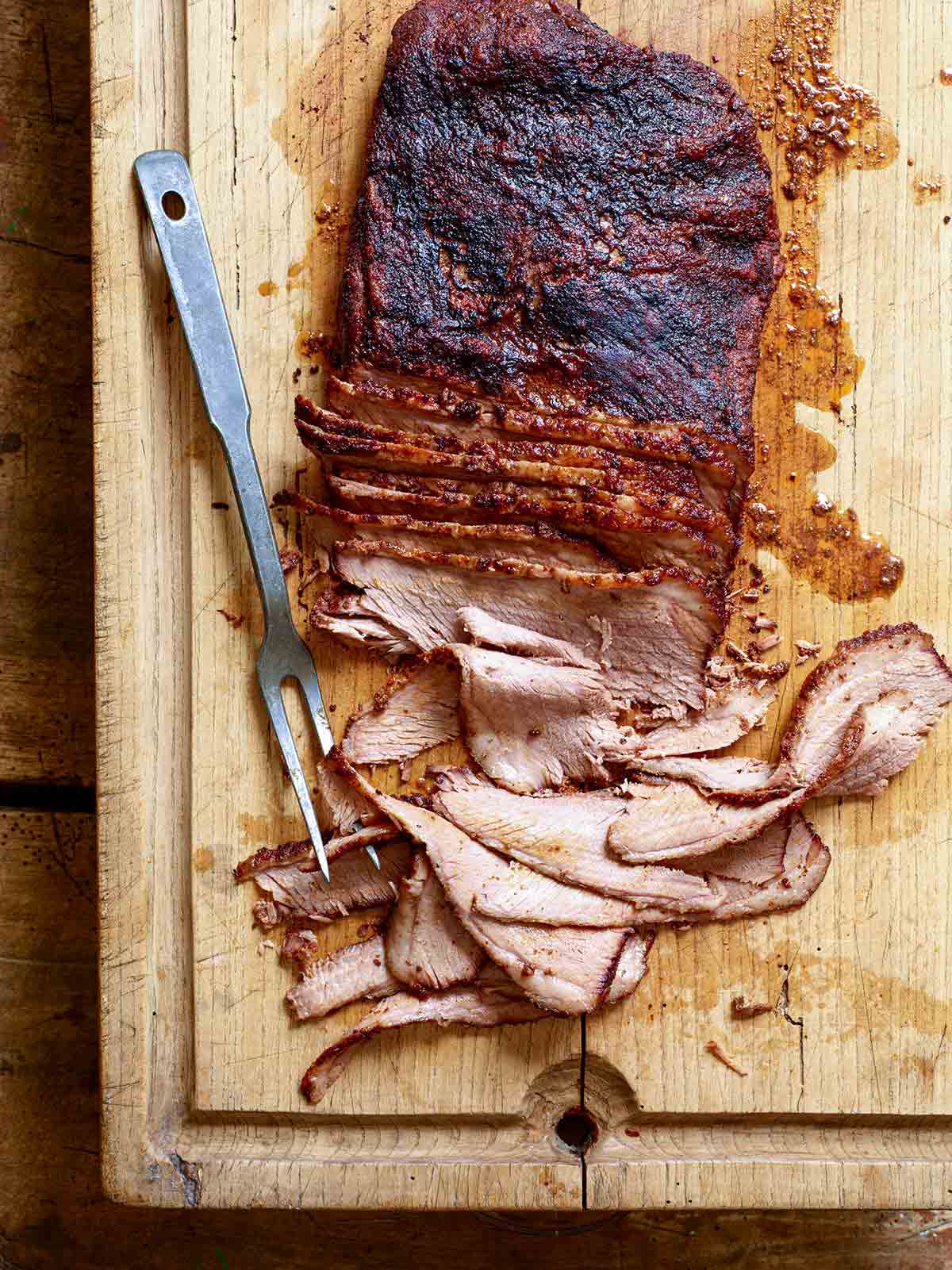 Smoked Coffee Brisket
Smoked brisket with coffee takes a few of our favorite things and combines them into a meltingly tender, spicy, and smoky masterpiece.
Recipe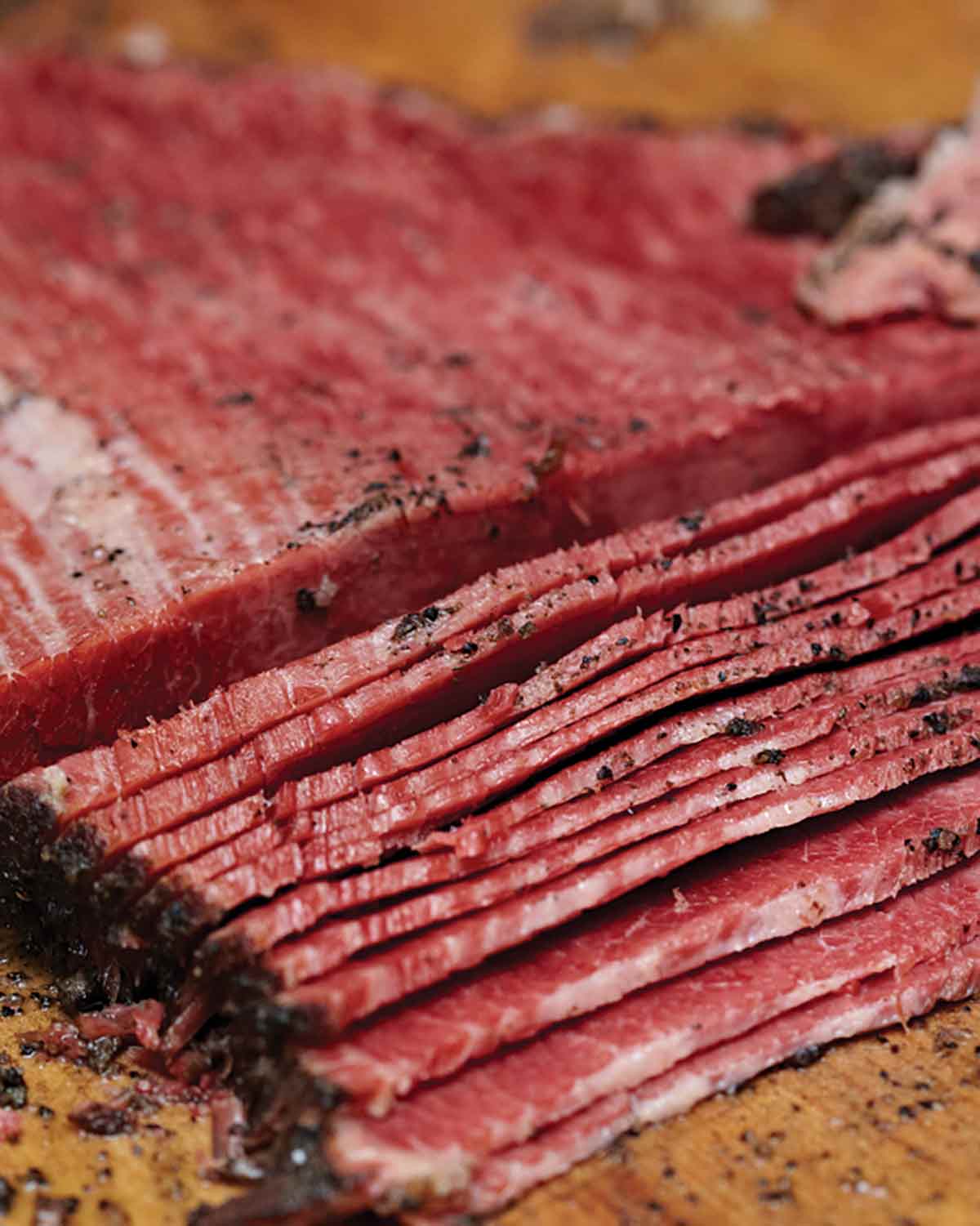 Homemade Pastrami
For this homemade pastrami, beef brisket is brined (or corned) in a pickling mix for 5 days. The now-corned beef is rubbed with black pepper, coriander, and smoked paprika, and baked in the oven. If you must smoke it, see the variation.
Recipe
Homemade Corned Beef
Homemade corned beef is crazy easy to make. It's essentially brisket that's given a makeover by letting it linger in an easy brine with spices and then slowly braised until falling-apart tender. Here's how to make it (including a slow-cooker variation).
Recipe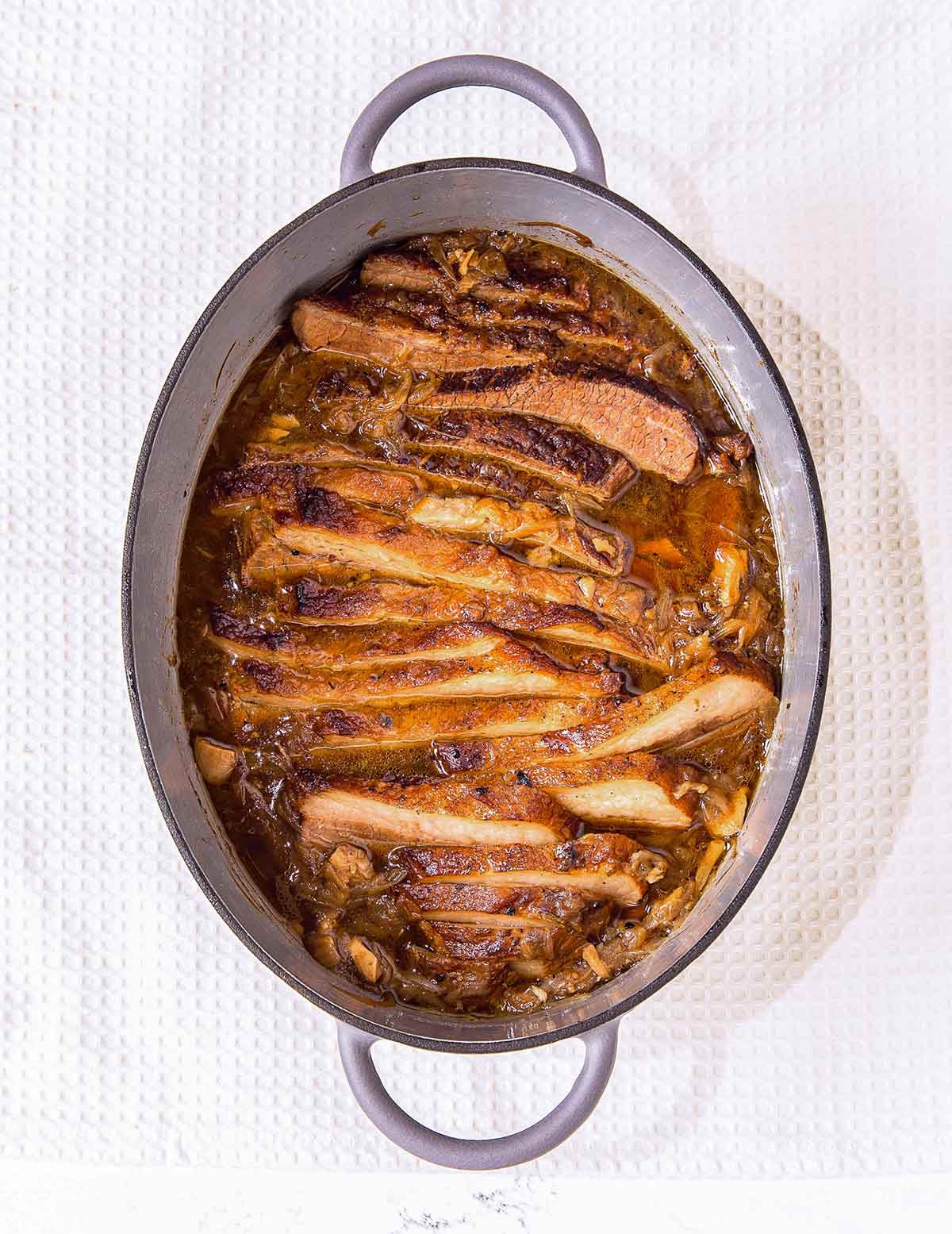 French Onion Brisket
This recipe is my way of taking poetic license with brisket, drawing inspiration from French onion soup for a braising liquid of caramelized onions and garlic, deglazed with apple brandy.
Recipe