Our Edna Lewis's oven brisket recipe is a classic. It's an eminently affordable Sunday supper made with a bare minimum of ingredients—essentially just brisket, onions, and love.
How do I know when my brisket is ready?
This recipe was originally written entirely in Edna's inimitably charming, albeit rather spare, style. What we mean is there was a certain amount of knowledge she assumed on the part of the home cook—namely specific temperatures and timings and seasonings. Understandably given that back in her day, cooking was done by instinct, a knowing that came with practice. Anticipating a little confusion in today's home kitchen, we snuck in a few specifics here and there. Still, there are places that allow for the cook's discretion. Embrace it.
Edna Lewis's Oven Brisket
Quick Glance

(2)

25 M
3 H, 10 M
Serves

6
Print Recipe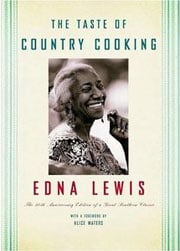 Ingredients
Directions
Preheat the oven to 400°F (204°C).
Pat the brisket dry and season it with salt and pepper to taste. Heat a skillet over medium-high heat, slick it with just a little oil, then add the brisket. Sear it well, turning until all sides are well-browned. Place the seared brisket in a heavy ovenproof pot or pan such as a Dutch oven.
Wipe the skillet clean and then add the butter or oil and onions and return to medium-highish heat. Cook, stirring occasionally, until pretty well browned, 7 to 10 minutes.
Sprinkle the brisket with pepper and then add the browned onions, allspice, and bay. Cover tightly and transfer to the oven for about 10 to 15 minutes. Reduce the heat to 225°F (107°C) and let cook, undisturbed, for 2 1/2 hours.
Transfer the brisket to a cutting board to rest. Reserve the pan juices in the skillet.
Spoon off any visible fat from surface of the juices and discard the bay leaf. Spoon the onions into a sieve or strainer, place it over the pan juices, and press the onions through the sieve, discarding any solids. If desired, strain again and reduce over medium heat for a few minutes. Taste and season the pan juices with salt and pepper to taste.
Slice the brisket and serve with the pan juices. Originally published April 21, 2011.
Print Recipe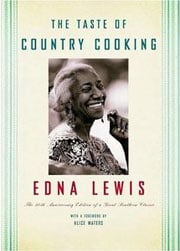 Recipe Testers' Reviews
This recipe reminds me of brisket I'd be served at a Louisiana or Texas BBQ stand. It's a pretty easy recipe for those who don't make a brisket very often too, as there is no need to deal with a smoker outdoors. I trimmed off the fat cap so I had about 1/4 inch-thick fat on top of the brisket. I gave it a very heavy coating of an artisan smoked salt and some fresh ground pepper on both sides, then seared both sides and the edges to a nice brown with bit of a crust.
As the brisket rested and the onions were cooking, I placed the Dutch oven into my Breville Smart-oven to warm up to 400°F. The onions browned up pretty quickly, and when they were ready, I placed the brisket, fat side down, into the Dutch oven, and it gave off a nice sizzle as it hit the bottom of the cast iron. I scattered the onions atop the meat, added the allspice berries and bay leaf and then sealed it with a bit of aluminum foil before placing the top on the Dutch oven. I used my Breville as I knew I could control the 225°F temperature much better than my normal oven.
When it was ready, it was tender and juicy. As I let the brisket rest I prepared the onion gravy (I reserved the onion for another use) and finished off the meal with some roasted veg. I stored it in the fridge with the remaining broth to keep it tender and avoid it drying out. I had a nice steak, egg and cheese breakfast sandwich the next morning. And as I was really enjoying this brisket, I also had it for lunch! I melted some Monterey jack cheese on a tortilla, then added the brisket, topped with some horseradish sauce and a bit of romaine.
Edna Lewis's oven brisket is perfection. It magically hits all the notes with the sparest of ingredients and seasoning, somehow achieving great depth of flavor. Ms Lewis gives us fork-tender brisket wizardry in this recipe.
Edna Lewis's Oven Brisket Recipe © 2006 Edna Lewis. Photo © 2006
Nuno Correia
. All rights reserved. All materials used with permission.