Texas brisket is a very, very special thing. It's essentially just perfectly smoked bbq brisket with nary a trace of rub. It doesn't need any accoutrement. It's just beefy exquisiteness. Here's how to make it.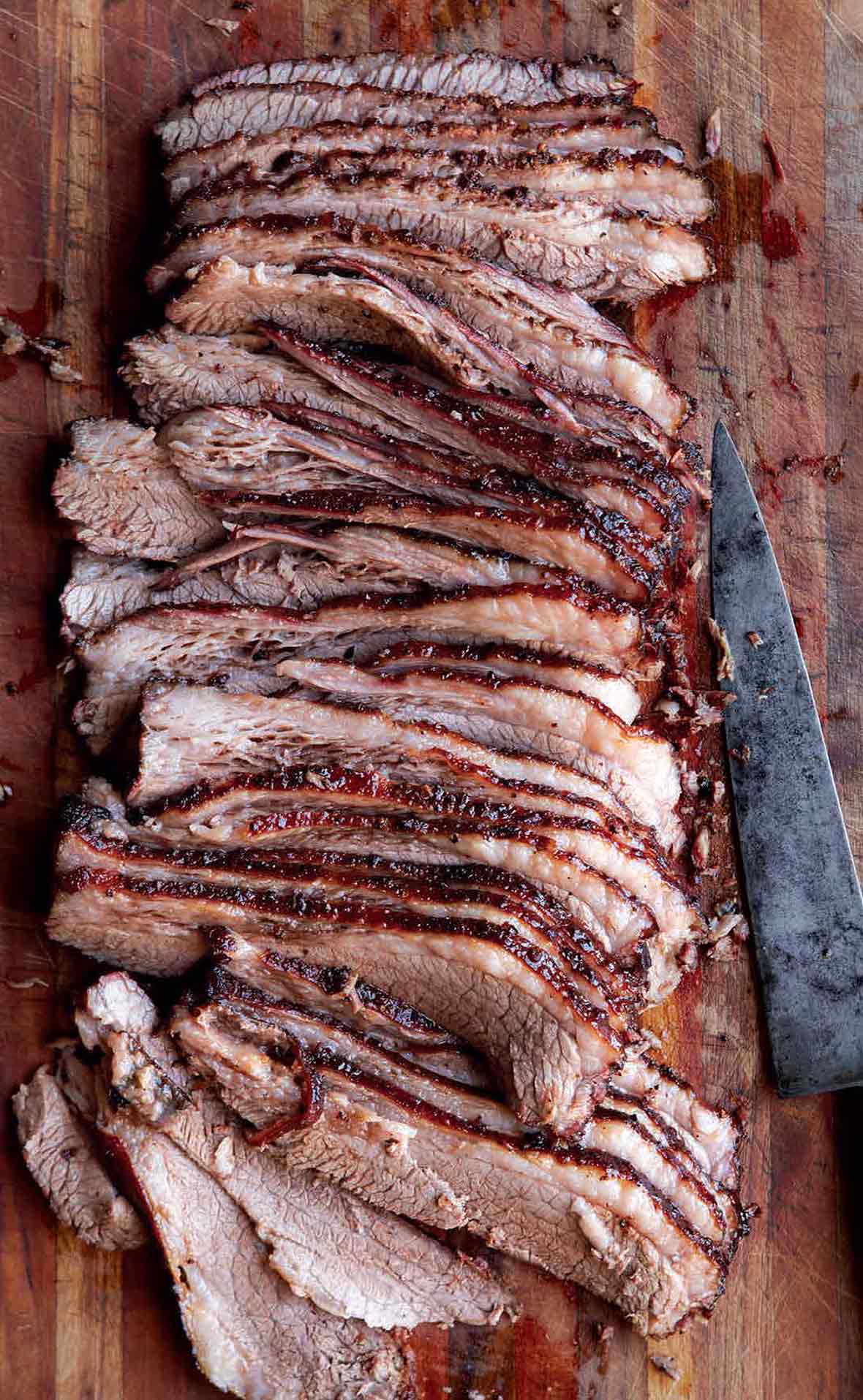 Here's how to cook a Texas brisket. Or, to put it another way, here's how to make smoked brisket at home that's obscenely tender and exquisitely smoky and ridiculously easy and quite possibly the best bbq brisket you've ever experienced. It just may make you famous—or shall we say, even more famous. This recipe has been updated. Originally published August 27, 2016.–Renee Schettler Rossi
Texas Brisket
Quick Glance
25 M
18 H, 30 M

Serves 12 to 14
Special Equipment: About 6 cups (540 grams) wood chips, preferably oak or mesquite or a combination, soaked in water at least 30 minutes, plus 2 cups (180 grams) dry wood chips
Print Recipe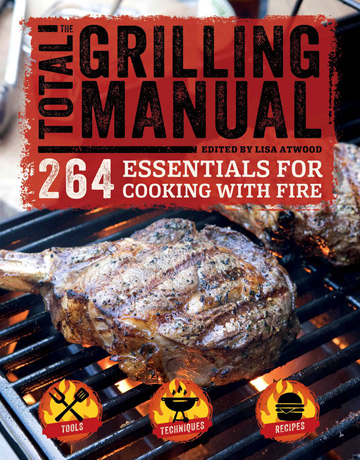 Ingredients
1 beef brisket, about 10 pounds (5 kg), fat trimmed to 1/4 inch (6 mm)

1/2 cup (125 grams) kosher salt

1/2 cup (60 grams) coarsely ground pepper

1 tablespoon granulated garlic (optional)

Barbecue sauce for serving
Directions
1. Remove the brisket from the refrigerator at least 1 hour before cooking. Season generously all over with salt and pepper, packing the coating on well. Sprinkle with garlic, if using, then gently rub over seasoning.

2. Prepare a smoker or a charcoal or gas grill for smoking over low heat. The grill temperature should be 225 to 250˚F (107 to 120˚C). If using charcoal, bank lit coals on either side of grill bed, leaving a strip in the center without heat. Place a drip pan in the center strip and fill with water. Add 1 to 2 cups soaked wood chips to the fire just before grilling. (Keep remaining chips in water until ready to use.) If using gas, fill smoker box with about 1/2 cup chips, then preheat grill. The wood chips should begin to smolder and release a steady stream of smoke. To get more smoke without increasing grill heat, add a few dry chips to the soaked ones. Turn off one or more of the burners to create an indirect-heat zone. Brush and oil grill grate.

3. Place the brisket on the grill, fatty side up, as far away from the fire as possible. Cover and cook 4 to 6 hours, or until an instant-read thermometer inserted into the thickest part of the meat registers 150 to 170˚F (66 to 77˚C). Check the wood chips every 30 to 45 minutes, adding more chips by the 1/2 cup to keep smoke levels constant. If using charcoal, add lit coals every few hours to maintain heat level.

4. Remove the brisket from the heat and wrap it in aluminum foil. Return to the smoker or grill or place in a 250˚F (120˚C) oven an additional 4 to 6 hours. The brisket is ready when fork tender and an instant-read thermometer registers 195 to 205˚F (91 to 96˚C), 8 to 12 hours total.

5. Transfer the brisket to a cutting board and remove the foil. Let rest at least 30 minutes. Thinly slice across the grain, arrange slices on a platter, and serve at once. Serve with BBQ sauce, whether warm or at room temperature.

Quick Tips: Maintaining temperature and smoke levels can be a tricky bit of fire mastery. When smoking in a charcoal grill, have a chimney starter filled with glowing coals at the ready, so you can replenish your fire every 30 minutes or so.
How to Get Authentic Texas Brisket Bark
If you like a nice crusty "bark" on a finished brisket, here's how to get it: After seasoning the brisket with salt and pepper, don't pop it on the grill just yet. Place it on a wire rack situated on a rimmed baking sheet, cover loosely, and refrigerate for at least 8 hours (or up to 36 hours). The seasoned coating will dry slightly, leaving a nice crisp exterior on the brisket.
Texas Brisket Recipe © 2016 Lisa Atwood. Photo © 2016 Weldon Owen. All rights reserved. All recipes and photos used with permission of the publisher.
If you make this recipe, snap a photo and hashtag it #LeitesCulinaria. We'd love to see your creations on Instagram, Facebook, and Twitter.