It's interesting how everyone seems to light up when you add the word "frozen" in front of a drink's name. When I was a waiter, I saw it all the time.
"Hello, welcome to [insert the name of one of the dozens of restos I worked at]. My name's David, and I'll be your waiter." They usually ignored me.
"Can I start you off with a drink? Long Island iced tea? Margarita? Piña colada?" Still barely an acknowledgment.
Then I'd haul out my secret weapon: "Frozen Long Island iced tea Frozen Margarita? Frozen piña colada?"
It was like a dog whistle for the party-hearty. They'd all perk up, talk over each other to order, asking what else is served frozen.
Ah, the power of booze and a blender….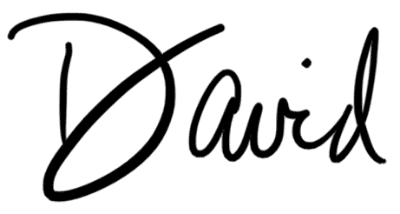 Sgroppino ~ Lemon Chill
This Italian sgroppino (aka Lemon Chill if you don't do Italian) is a tipsy mixture of lemon ice cream, Prosecco, and vodka swirled together to create a cool, soothing sipper for the summer.
Recipe
I served this yummy lemon chill as the welcome cocktail for a bridal shower and used a purchased lemon sorbet. It was delicious, a crowd favorite, and, indeed, it does go down easy.

I made a big batch just ahead of guest arrivals and kept it in the freezer. Then I gave it a quick blitz back in my Ninja blender. Now, I have to respond to all the requests for the recipe!

deb l.
Frozen Long Island Iced Tea
This frozen Long Island iced tea is a boozy, umbrella-bedecked blender drink riff on the traditional raid-your-liquor-cabinet classic of five liquors (yes, five!) topped with a splash of cola that packs a doozy of a wallop. The thing is, this cockamamy combo of liquors actually tastes fairly innocuous. And therein lies the danger.
Recipe
Apricot Daiquiri
This apricot daiquiri is made with apricots, lime, sugar, and rum. It's a cocktail that's similar to a peach, strawberry or mango daiquiri. We guarantee this frozen drink is gonna radically up your summer entertaining game.
Recipe
Just made these today. Delicious! I used El Dorado Silver rum for the first batch. I think a stronger molasses flavor would be good as well. I'll make it next time with a darker rum!

terry
Guinness Ice Cream Float
This Guinness and ice cream float, made with stout and vanilla ice cream is kind of like a root beer float for adults.
Recipe
Frozen Gin Fizz
This frozen gin fizz (think slushie) is a slurpy sort of cocktail made with gin, sugar, lemon, and ice that will quench your summertime thirst.
Recipe
I first made these frozen gin fizz cocktails a summer or two ago, and now they're one of my go-to pool drinks – especially since my beloved surprised me with a pellet ice maker last year! It makes the slushie part even easier.

I love how flexible these are. Sometimes I add a splash of cranberry juice or pink lemonade instead of the sugar, or I'll muddle some basil leaves and add them to the slushie for an herbaceous bump.

leah
Creamy Piña Colada with Crushed Pineapple
With one of these in hand, you won't even mind getting caught in the rain. The combination of both light and dark rum, coconut, crushed pineapple, and lots of ice is truly superb.
Recipe
Frozen Margarita
This frozen margarita, made with tequila, plenty of lime, ice, and orange liqueur, is the quintessential easy summer cocktail.
Recipe
This frozen margarita is my favorite summertime drink. Thank you for sharing this!

april
Frosé ~ Frozen Rosé
This easy frosé recipe is essentially a quick and easy rosé slushie made with frozen fruit and rosé wine. It's our go-to drink of the summer.
Recipe
Frozen Drinks FAQs
what's the best way to store my blended frozen drinks?
Keep your blended drink mixture in the freezer in a freezer-safe container until you're ready to serve it. If it has thickened or frozen too much, transfer it back to the blender and give it a quick blitz.
can you make frozen cocktails in advance?
Absolutely, you can whip up frozen cocktails ahead of time. Which is super useful when you're throwing a bash and want to serve cool drinks without sweating over them last minute.

So, here's how you do it:

1. Whip up your cocktail: Make your cocktail mix as usual, just skip any fizzy stuff like soda or champagne – they'll go flat in the freeze.

2. Freeze it: Pour the mix into a sealable container or individual jars or pouches. Remember to leave some wiggle room at the top 'cause the liquid's gonna expand when it freezes.

3. Store them: Pop the containers in the freezer. They might not freeze solid 'cause of the alcohol, but you're looking for a nice slushy texture.

4. Serve them up: If you froze the cocktail in one big batch, let it thaw a little till it's slushy, then give it a good stir. This is when you'd add the fizzy stuff, right before you serve. If they're individually frozen, just serve them straight from the freezer.

Just a heads up, try to drink these within a couple of weeks. They won't go bad because of the alcohol, but the taste might take a hit if you wait too long. Cheers!
how do you serve frozen drinks?
Frozen cocktails are usually served in glasses with a straw or spoon, depending on the consistency. To slow melting, freeze the cocktail glasses for 15 minutes before serving.
what's the best type of ice to use?
Reach for crushed ice when making blender drinks. It blends more easily than cubed ice, and the finished drinks will have a more uniform consistency.