Baked Macaroni and Cheese
This baked macaroni and cheese recipe is the best and easy to make. The bread crumbs on top and creamy comfort food underneath are proof that homemade tastes infinitely better than that store-bought stuff in the blue box. Here's how to make it.
Recipe
Healthy Gado Gado Salad
This healthy gado gado salad is made with brown rice, eggs, carrots, red cabbage, and mangoes. Drizzled on top is a vegetarian peanut sauce. Quick, easy, and delicious. Oh, it's kid friendly, too.
Recipe
Three-Cheese Vegetarian Lasagna
Three-cheese vegetarian lasagna is easy and exceptional and even sorta elegant anytime of year BUT we especially welcome it at the Thanksgiving table when we need something vegetarian and lovely. Here's exactly how to make it plus what kind of cheeses work best.
Recipe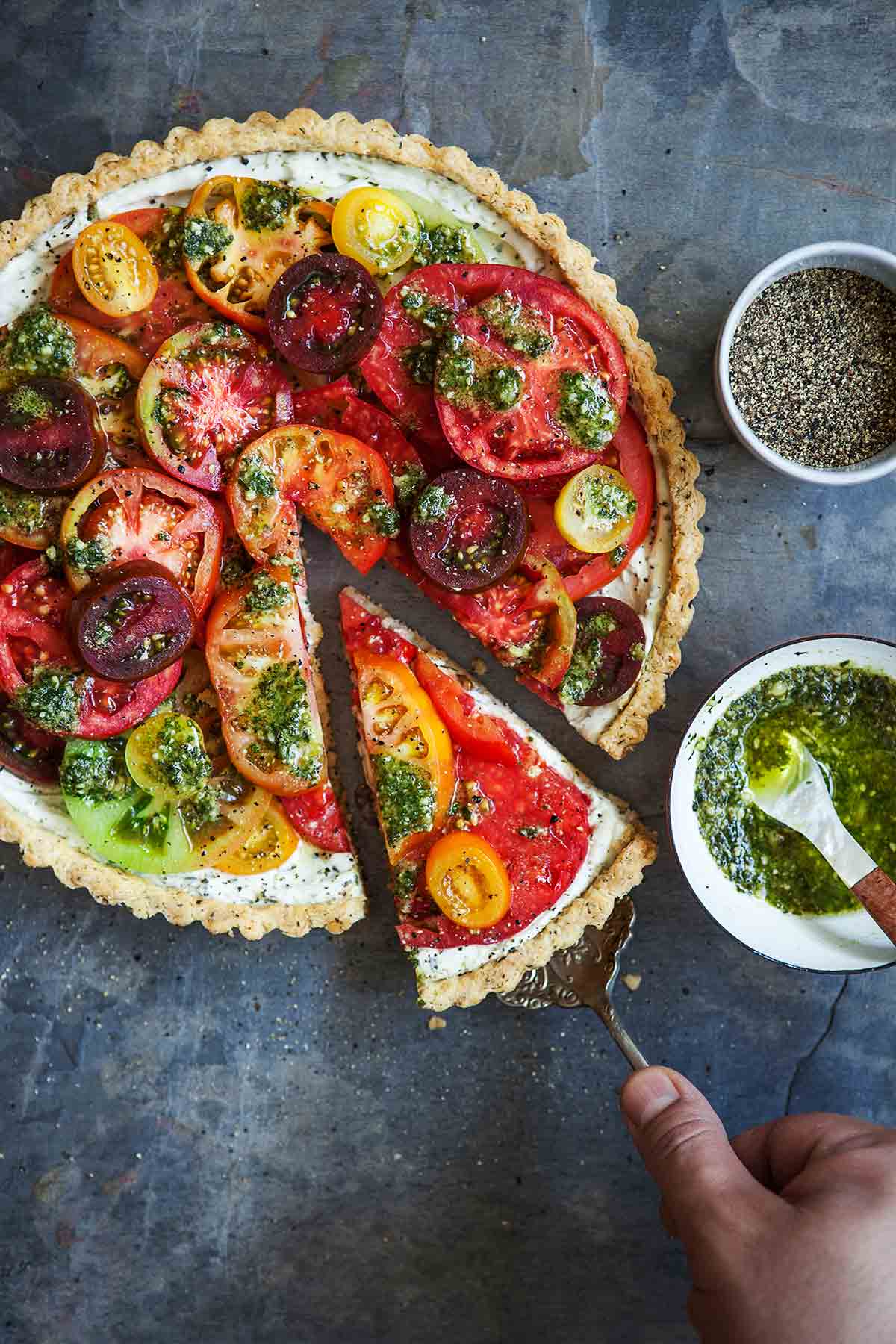 Fresh Tomato Tart
This fresh tomato tart is laden with slices of summer tomato—preferably heirloom—on an herbed crust topped with creamy goat cheese and finished with a pesto vinaigrette. Elegant and impressive yet (shhhhh!) really quite easy.
Recipe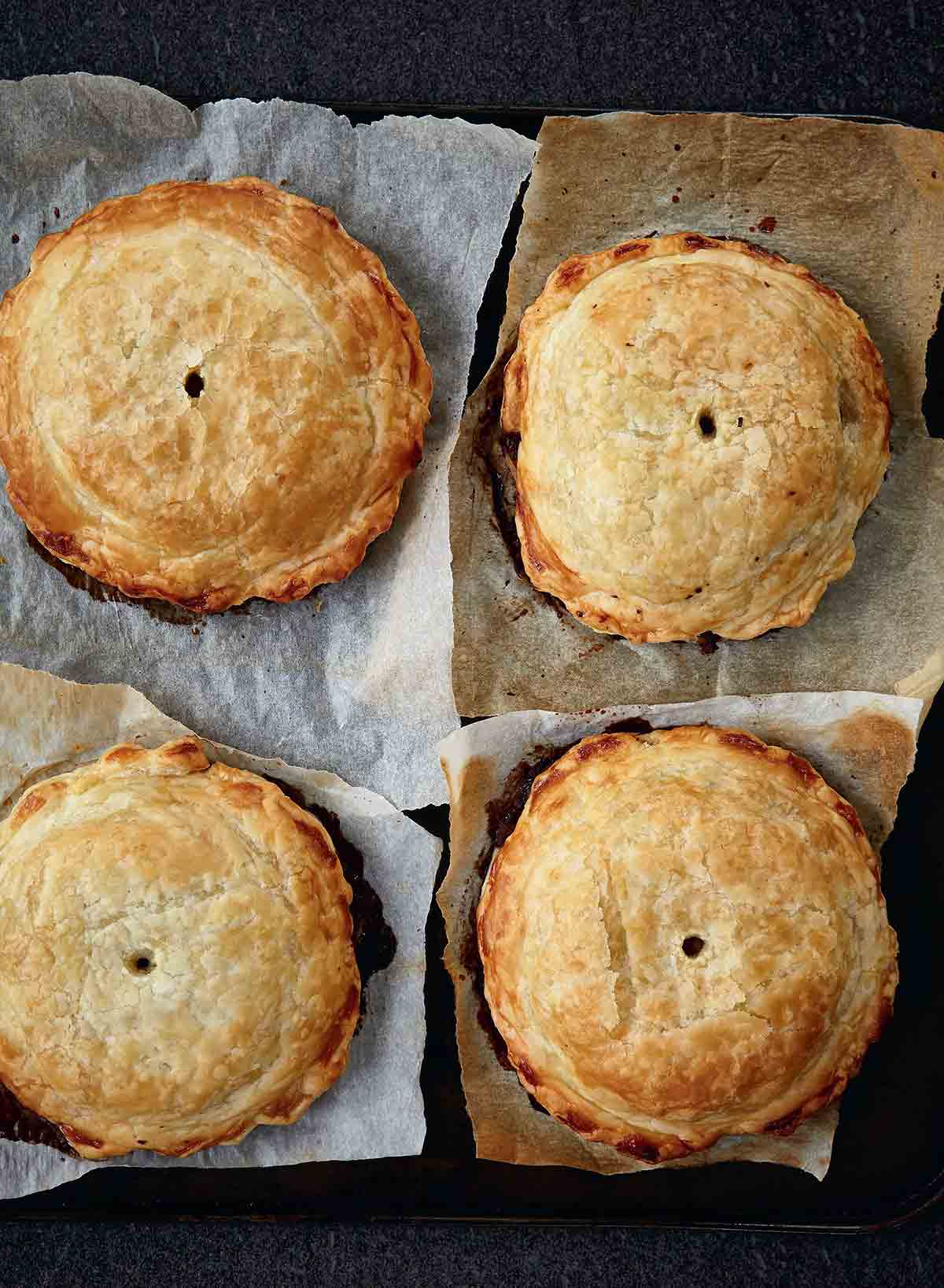 Mushroom Wellingtons with Spinach
This mushroom wellington with spinach is essentially a meaty portobello mushroom and spinach-walnut filling in flaky puff pastry. A spectacular vegan and vegetarian option, whether for Thanksgiving or any time of year. And you can easily assemble it ahead of time and bake it at the last moment.
Recipe
Broccoli Rabe and Olive Pizza
We're not saying broccoli rabe pizza is going to replace sausage pizza in your heart and appetite. But the hearty and healthy vegetarian option is drawing raves from everyone we know, especially when made with a whole-wheat crust.
Recipe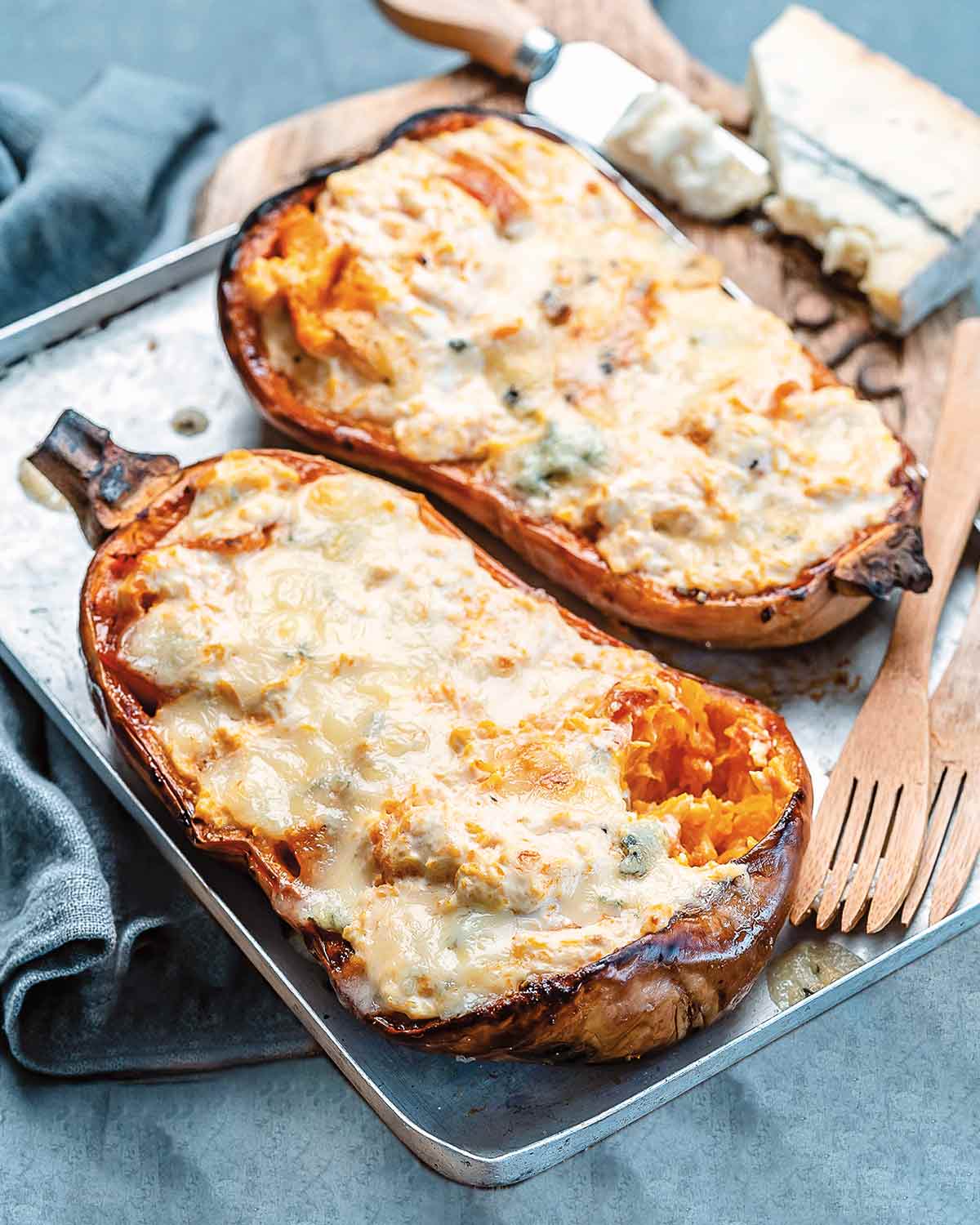 Roast Winter Squash With Blue Cheese
This roast winter squash with blue cheese combines tangy Gorgonzola cheese and tender roasted butternut squash for an easy, elegant vegetarian main dish.
Recipe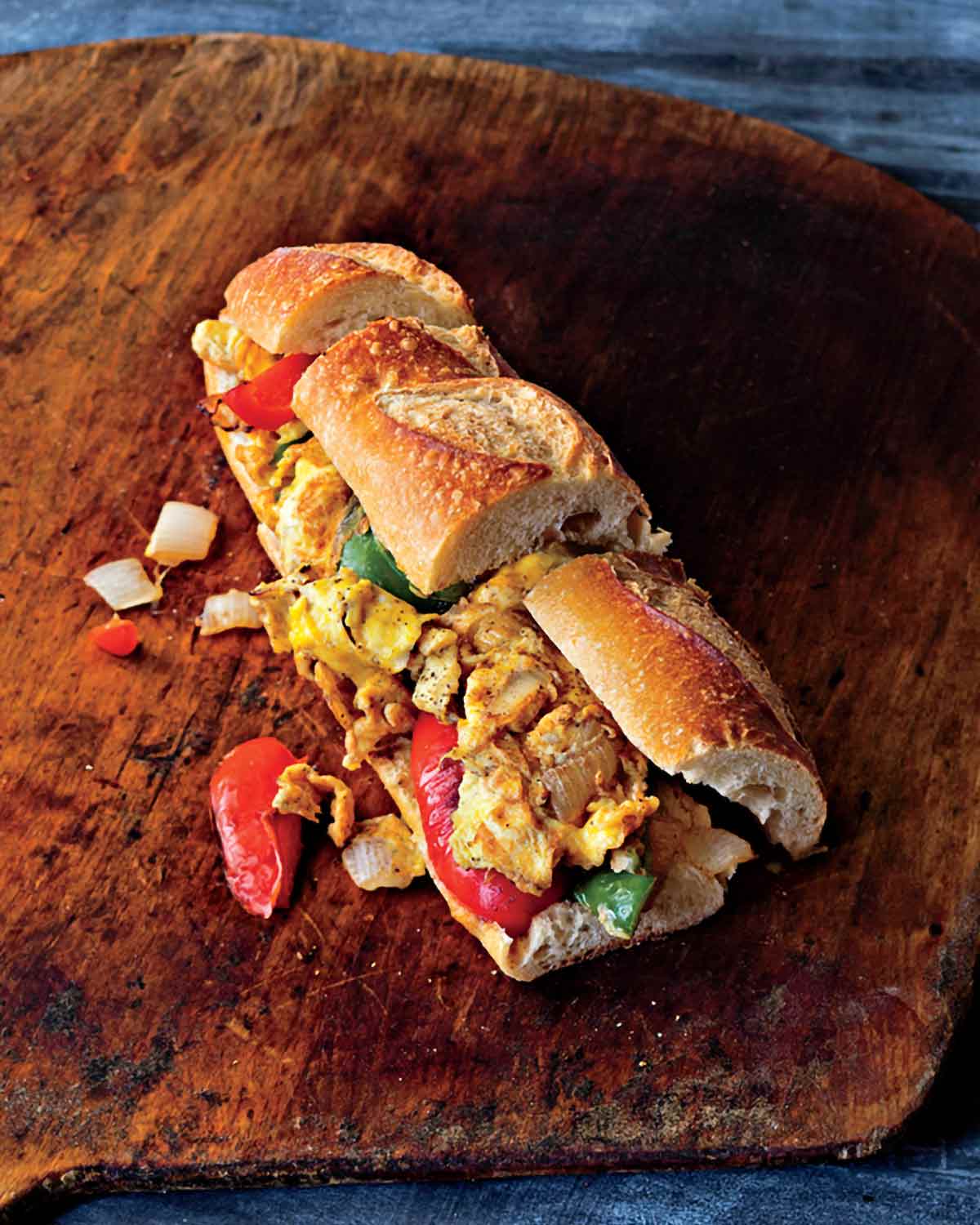 Pepper and Egg Sandwich
This pepper and egg sandwich is simply (and satisfyingly) scrambled eggs along with sweet bell peppers and onions and stuffed into bread. An Italian American staple perfect for breakfast, lunch, dinner, and in between. Here's how to make it.
Recipe
Curried Cauliflower and Potato Pasties
These curried cauliflower and potato pasties are classic British comfort food made with an Indian spiced tomato, potato, and cauliflower filling encased in flaky hot water pastry. Yes, please.
Recipe
Caramelized Onion Ramen with Chile
This caramelized onion ramen with chile is a hybrid unlike anything else. Vegetable based ramen that takes inspiration from French onion soup, bringing together the best of both—brown miso, ramen noodles, chiles, caramelized onions, all topped off with soy eggs. East meets West, indeed.
Recipe