10 of our favorite Ottolenghi recipes combines some of his very best, from seasonal vegetable tempura to za,atar cacao e pepe to apple and olive oil cake. Amazing combinations of flavor and ease of preparation makes his recipes stand out, we think you'll agree.
This za'atar cacio e pepe ingeniously gives Rome's classic creamy Parmesan and black pepper pasta middle Eastern flair with the addition of za'atar seasoning.
Recipe
These sweet and sour Brussels sprouts with chestnuts combine rich, earthy, complex flavors with ease of preparation.
Recipe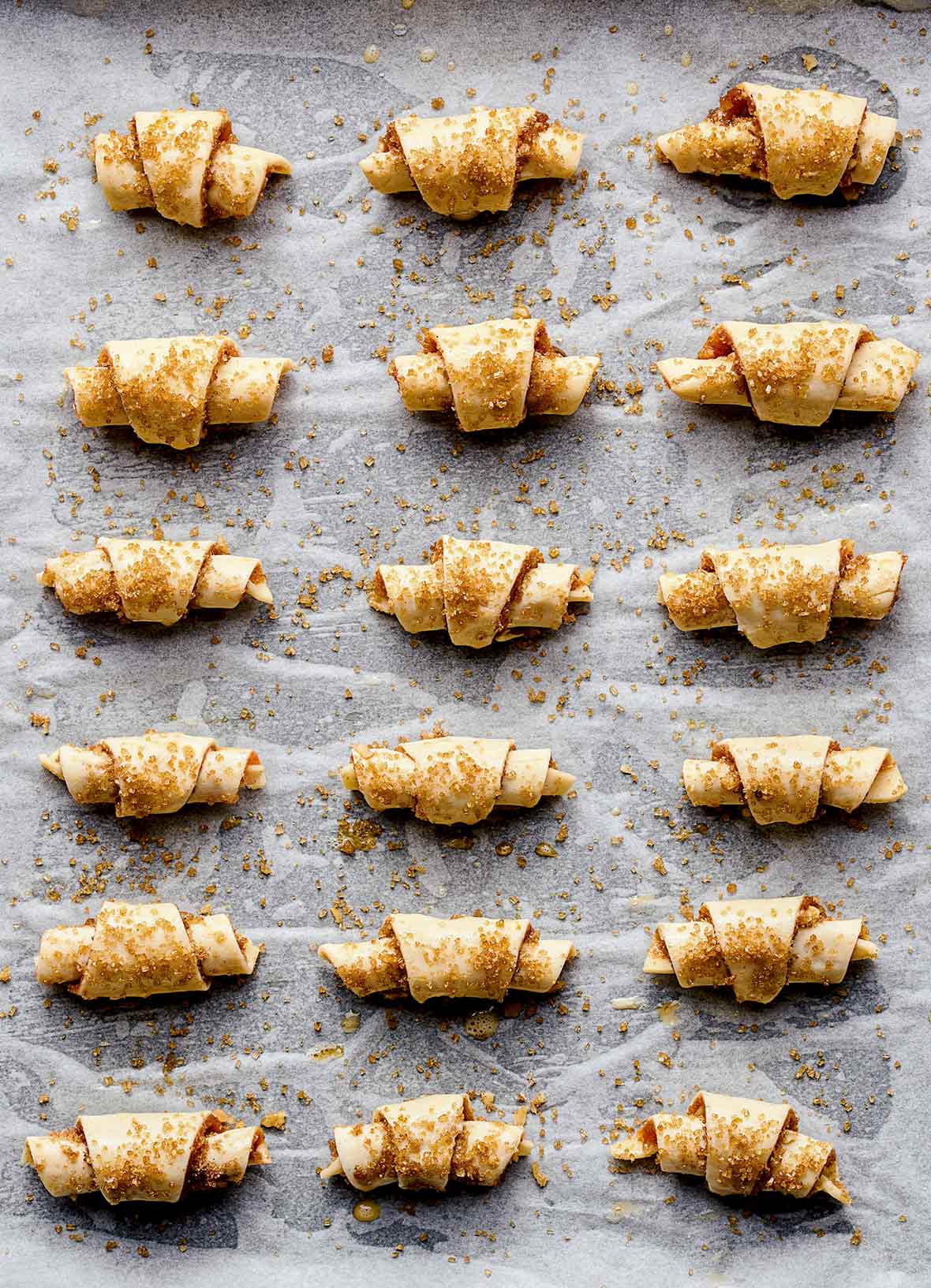 These walnut rugelach, from Ottolenghi, are made with cream cheese dough and filled with a mixture of walnuts, sugar, cinnamon, and the secret ingredient: quince paste. Sprinkled on top is turbinado sugar.
Recipe
Take plain hummus to another level with this classic variation found in the Middle East that tops it with tasty minced lamb.
Recipe
As you can see from the instructions, this green gazpacho is simple to make. There may be many ingredients but they're straightforward and don't need much prep. It's certainly worth the effort. A delicious soup that's perfect on a hot day.
Recipe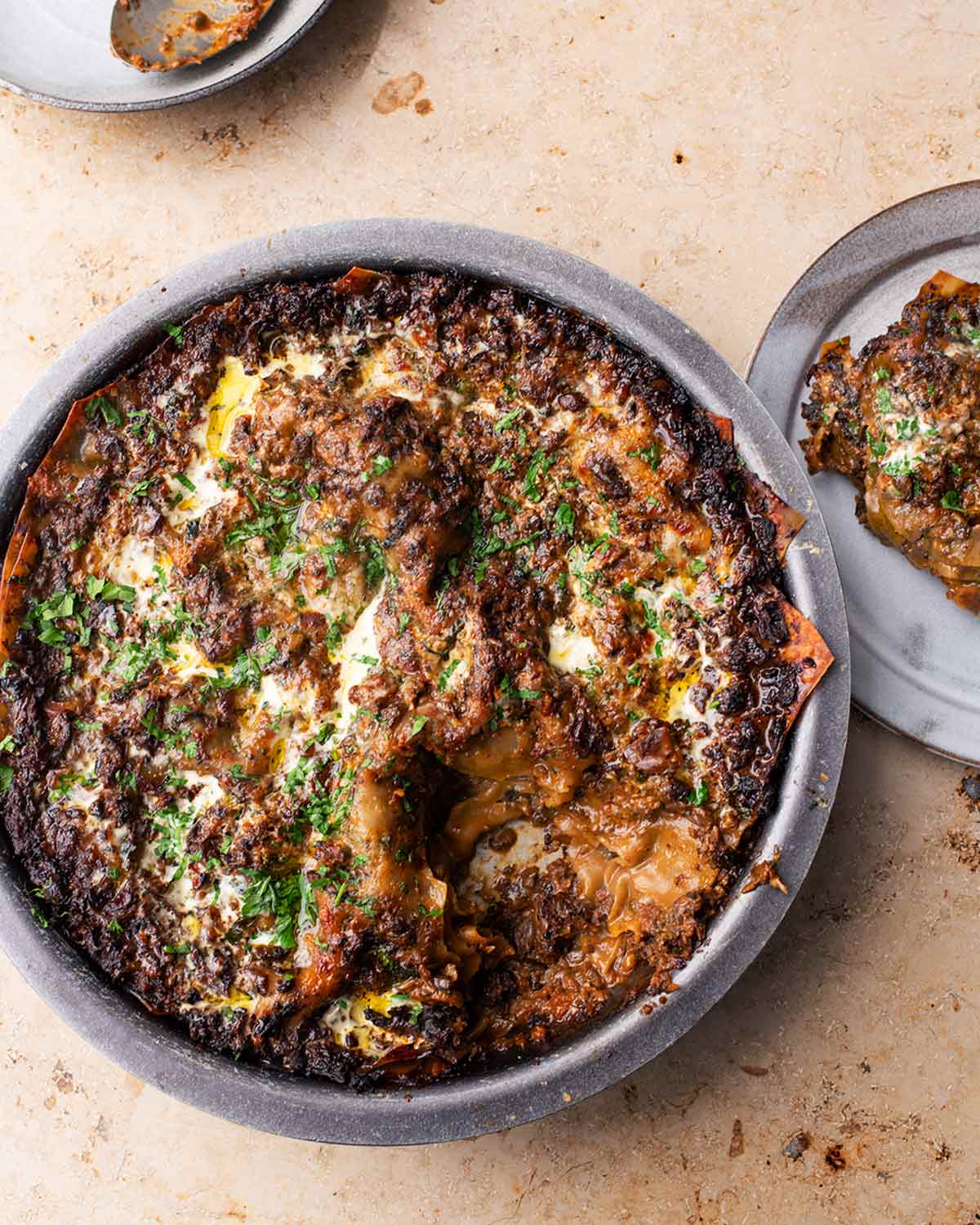 This spicy mushroom lasagna combines layers of mushrooms, creamy sauce, and tender pasta in spectacular fashion.
Recipe
This seasonal vegetable tempura recipe calls for just about any kind of root vegetable to be encased in a golden crust of fried goodness.
Recipe
This zucchini strata with ciabatta and basil is a wonderful brunch, lunch, or light vegetarian dinner.
Recipe
A traditional Louise cake is more of a slice with less meringue, but Yotam and Helen have made a showstopper with the amount of meringue they piled onto the cake.
Recipe
The olive oil gives this cake extra depth and intensity. Somewhat less festive (and less calorie laden), this is still very satisfying without the without the maple icing. Just dust lightly with confectioners' sugar.
Recipe
© 2021 Leite's Culinaria. All rights reserved. All materials used with permission.