This cheater's apple tarts recipe, made with puff pastry, apple slices, cinnamon, lemon, and brown sugar, is an easy dessert baked in muffin tins.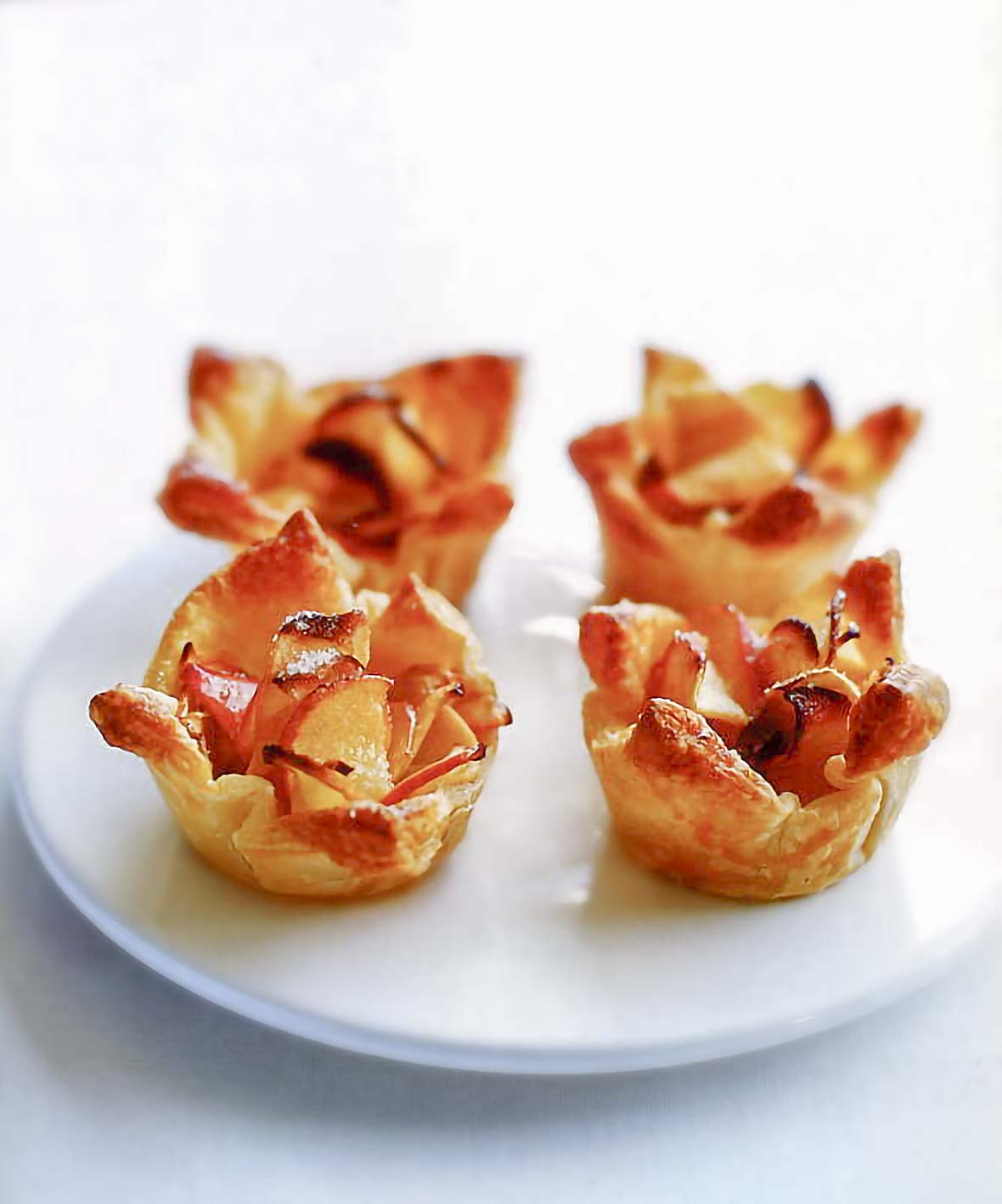 Author Donna Hay doesn't elucidate for us the source of this recipe' unusual name of cheat's apple tarts. First I thought perhaps it was an interesting Aussie moniker — maybe the name of the person who created the recipe. An image of Mrs. Cheat, a stout woman with a stern face, was irresistible to me—but alas, it was ill-founded. After making the tarts, I understood the name refers to the shortcut of using store-bought puff pastry to cheat in terms of time. The only caution I'd add is to buy the very best quality puff pastry you can afford. It makes all the difference, not just in terms of taste but in presentation, too.–David Leite
LC Puff Pastry Note
Australian recipe maven Donna Hay cleverly notes that you may be able to order puff pastry from any of your local pâtisseries (that's French for "bakeries"). Of course, you can instead just pick up a package of puff pastry from the freezer case at your local grocery store. While we've got nothing against store-bought puff pastry, which do you think is going to taste better, something made with countless multisyllable ingredients of questionable origins that's been collecting ice crystals for lord knows how long or something that's made to order from real butter that's been gently kneaded into flour by hand? Exactly.
Cheater's Apple Tarts
Quick Glance
20 M
40 M

Serves 6
Special Equipment: Six 1-cup capacity muffin cups
Print Recipe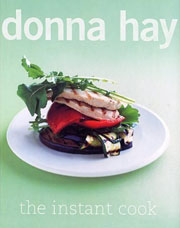 Ingredients
1 1/2 sheets prepared puff pastry

4 tablespoons (2 ounces) butter, melted, plus more for the pan

1 tablespoon granulated sugar

3 apples, cored and thinly sliced

1/2 teaspoon ground cinnamon

2 tablespoons brown sugar

1 tablespoon fresh lemon juice

Heavy cream or ice cream, for serving (optional)
Directions
1. Preheat the oven to 355°F (180°C). Butter six 1-cup-capacity buttered muffin cups.

2. Brush the tops of the puff pastry sheets with the 4 tablespoons butter. Cut the sheets into a total of 6 pieces. Press 1 piece puff pastry into each muffin cup. You want the pastry to just peep up out of the muffin cups; trim and discard any excess pastry. Sprinkle the pastry with the granulated sugar.

3. Combine the apples, cinnamon, brown sugar, and lemon juice in a bowl and divide the mixture evenly among the pastry cups, nestling the apples among the pastry. Bake for 20 minutes or until the apples are tender and the pastry is golden and crisp.

4. Serve the apple tarts warm with a dribble of heavy cream or a dainty scoop of ice cream, if desired.
Cheater's Apple Tarts Recipe © 2004 Lori Longbotham. Photo © 2004 Con Poulos. All rights reserved. All recipes and photos used with permission of the publisher.
If you make this recipe, snap a photo and hashtag it #LeitesCulinaria. We'd love to see your creations on Instagram, Facebook, and Twitter.