This list of our 13 favorite Dorie Greenspan recipes proves that there's very little that she can't improve. Her roast chicken is sublime, the cornbread is just sweet enough, and BOTH versions of World Peace Cookies are terrific. If you're not familiar with her brilliant recipes, we'd suggest starting with one of these.
This cake is an excellent keeper and, because it's sturdy, a good traveler—make it for a friend or take it to a potluck. It's good plain and good with whipped cream or crème fraîche. And if you want to dress it up, it takes nicely to a drizzle of chocolate ganache.
Recipe
Whether you serve the cornbread straight from the oven or at room temperature, slathered with butter (and maybe a drizzle of honey) or plain as can be, you'll find yourself marveling at how little effort it takes to make something so good.
Recipe
I've made rugelach countless times, but nowadays my dough is even more foolproof because I make it in a food processor. I've also made a few other changes to the recipe. While my mother-in-law's rugelach were filled with cinnamon-sugared nuts, mine also include a slick of jam, some currants, and a handful of chopped chocolate.
Recipe
Almond flounder meunière is an inventive mashup of two classic dishes–sole amandine and sole meunière. My version uses baby flounder that is lightly breaded, cooked in brown butter, and sprinkled with toasted almonds.
Recipe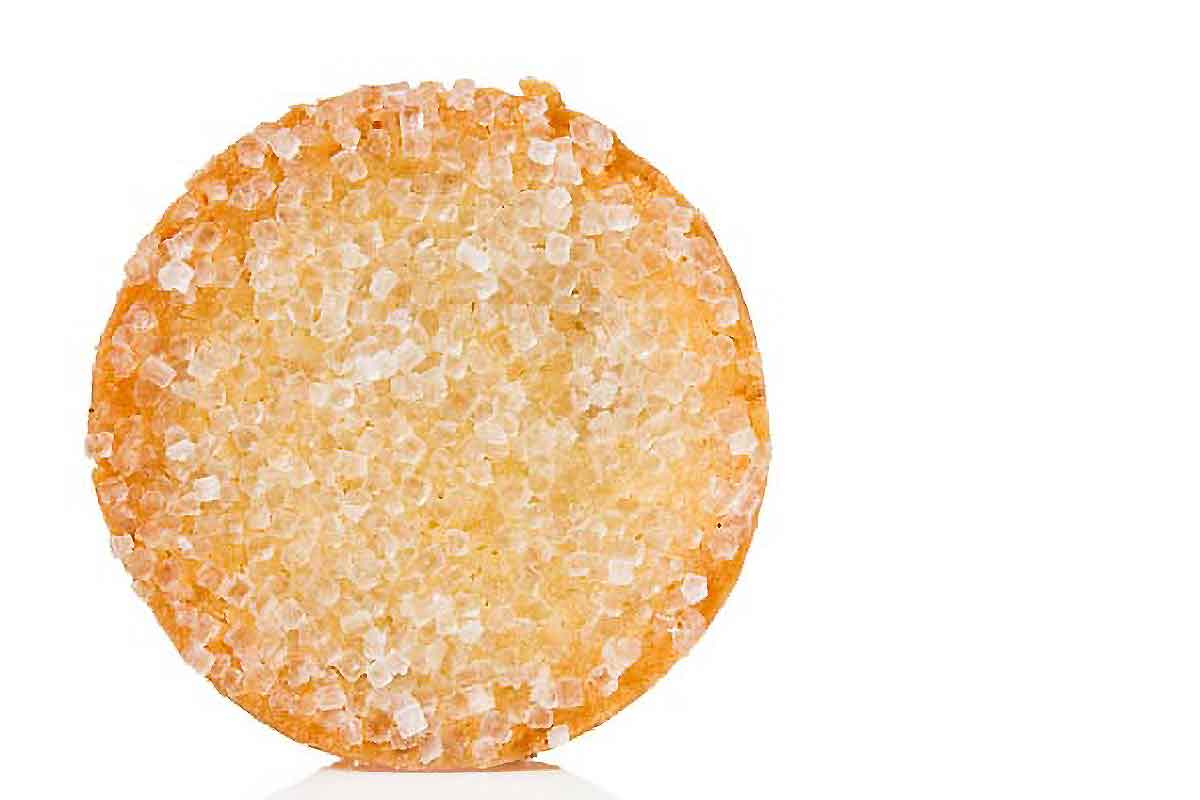 These French sablé cookies, made with butter, sugar, flour, vanilla, and salt, is from Dorie Greenspan and is like shortbread. A perfect Christmas cookie.
Recipe
I added rye flour for groundedness; cocoa nibs to represent strength; pepper for a touch of unpredictability; and raspberries for sharpness and verve. The raspberries are freeze-dried and their flavor takes a little time to reveal itself. While you taste them soon after the cookies cool, they really come into their own a day later.
Recipe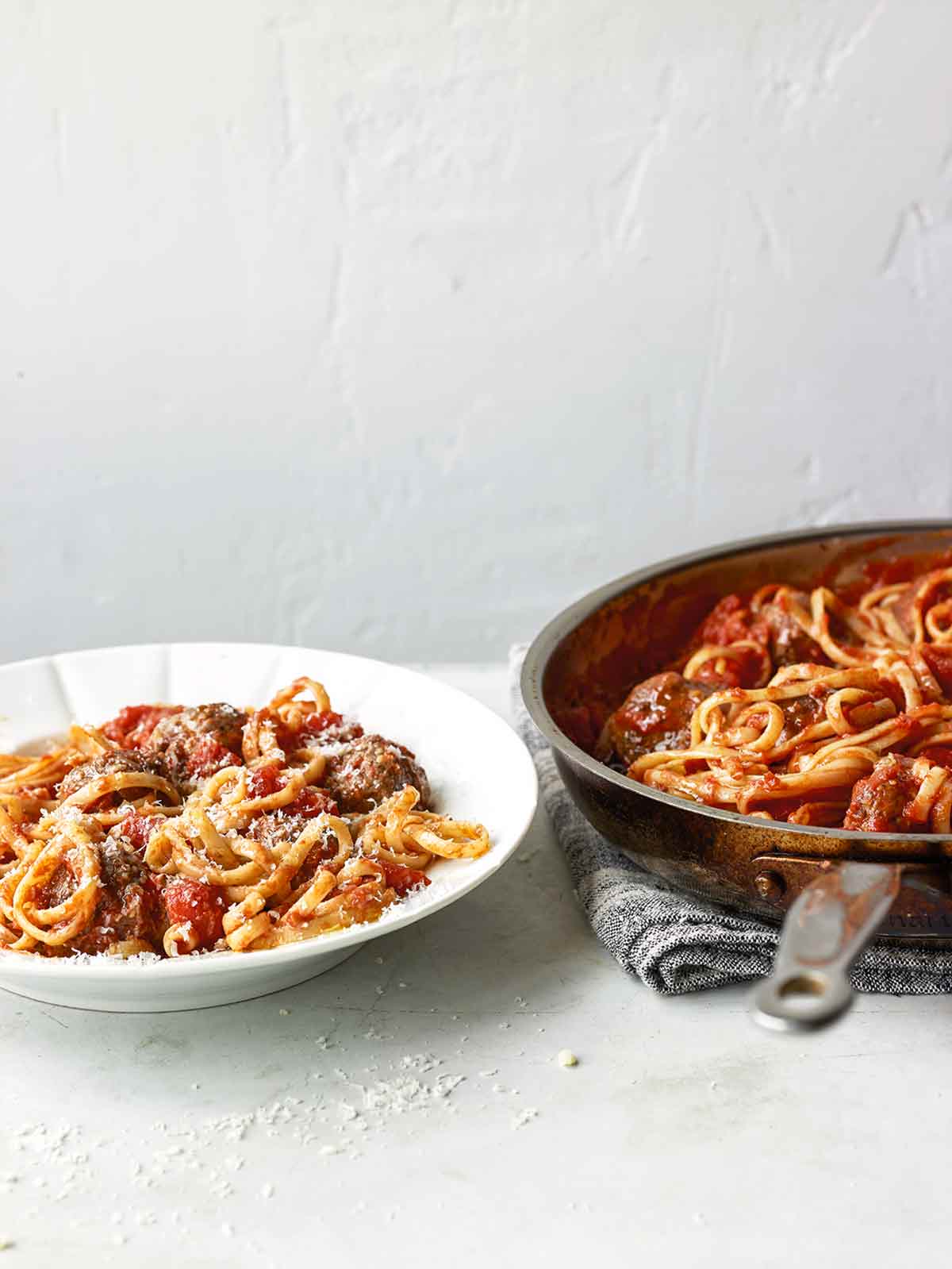 This spaghetti and meatballs recipe is everything you'd expect from Dorie Greenspan. It's easy, utterly delicious, and a crowd pleaser. The meatballs take on a unique taste and texture thanks to a couple healthy stealth ingredients.
Recipe
Cowboy caviar salad–a no-ccok mix of beans, scallions, onion, bell peppers, jalapeños, corn, tomato, and avocado tossed in a lime-honey dressing. Perfect for picnics and tailgating.
Recipe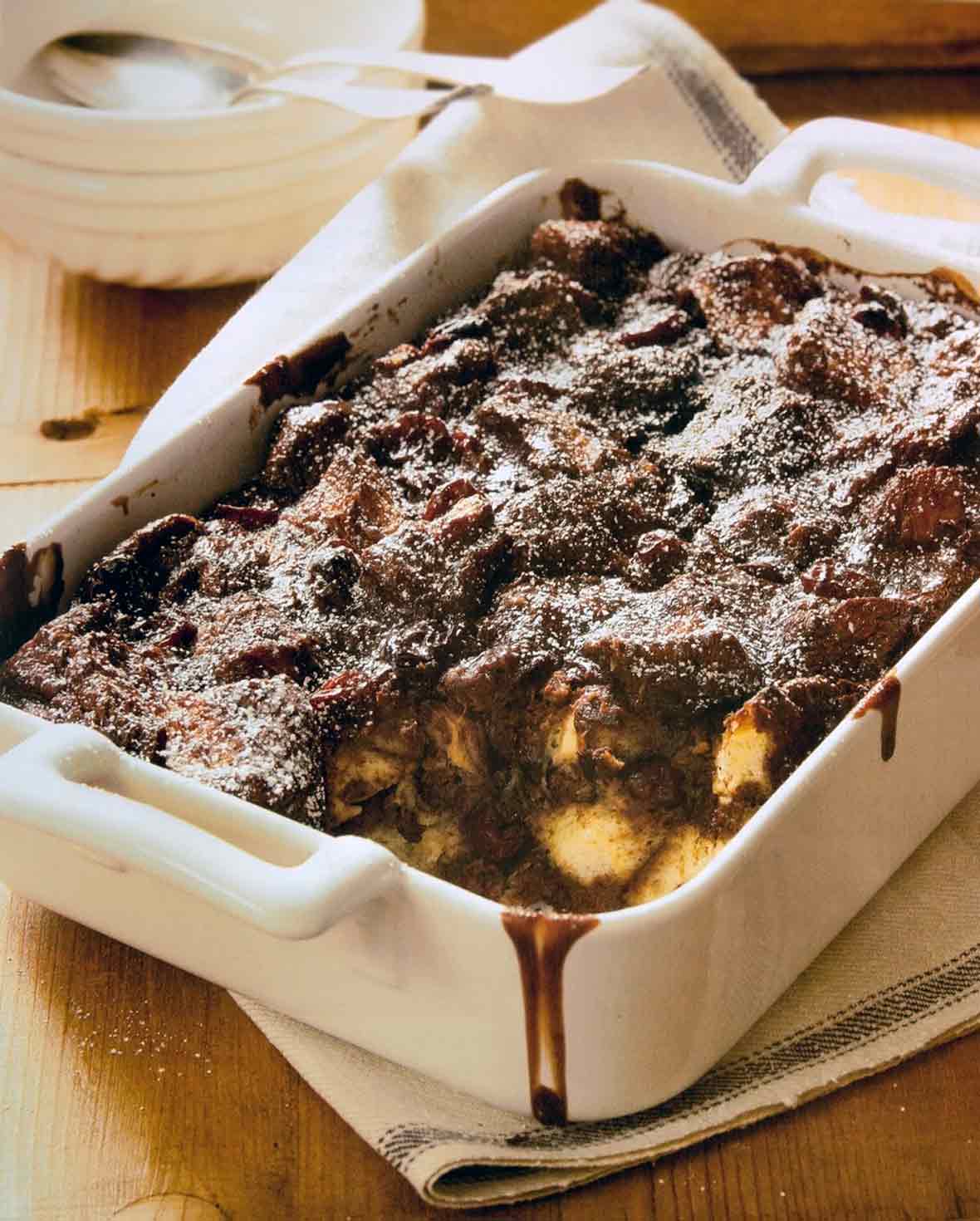 This chocolate bread pudding by the doyenne of baking, Dorie Greenspan, come together easily. Just brioche, raisins, milk, cream, eggs, sugar, and, of course, chocolate. A stunner.
Recipe
A roast chicken is one of the easiest, and most rewarding, dinners you can make. This version, with its mix of parsley, rosemary, thyme, basil, cilantro, sage, tarragon, chives, and/or oregano comes together quickly and is truly satisfying.
Recipe
If the French celebrated Thanksgiving, I'm sure they'd find a place at the table for this cauliflower gratin recipe. Simply made, appealingly rustic, and very tasty, it can sit alongside the main course or, with a little salad (and maybe even some cranberry sauce), take the stage alone for brunch, lunch, or supper.
Recipe
These World Peace cookies by Dorie Greenspan, or known as Korova Cookies, have a double whammy of chocolate: chocolate dough studded with chocolate chunks and sprinkled with sea salt.
Recipe
Originally published December 11, 2021
© 2021 Leite's Culinaria. All rights reserved. All materials used with permission.