Looking to knock the pants off someone this Valentine's Day? Literally or figuratively? We've got you covered with a dreamy and rather sexy menu that includes a Prosecco sipper, garlicky mussels, endive with blue cheese, and a lush chocolate cake. Prepared to be adored!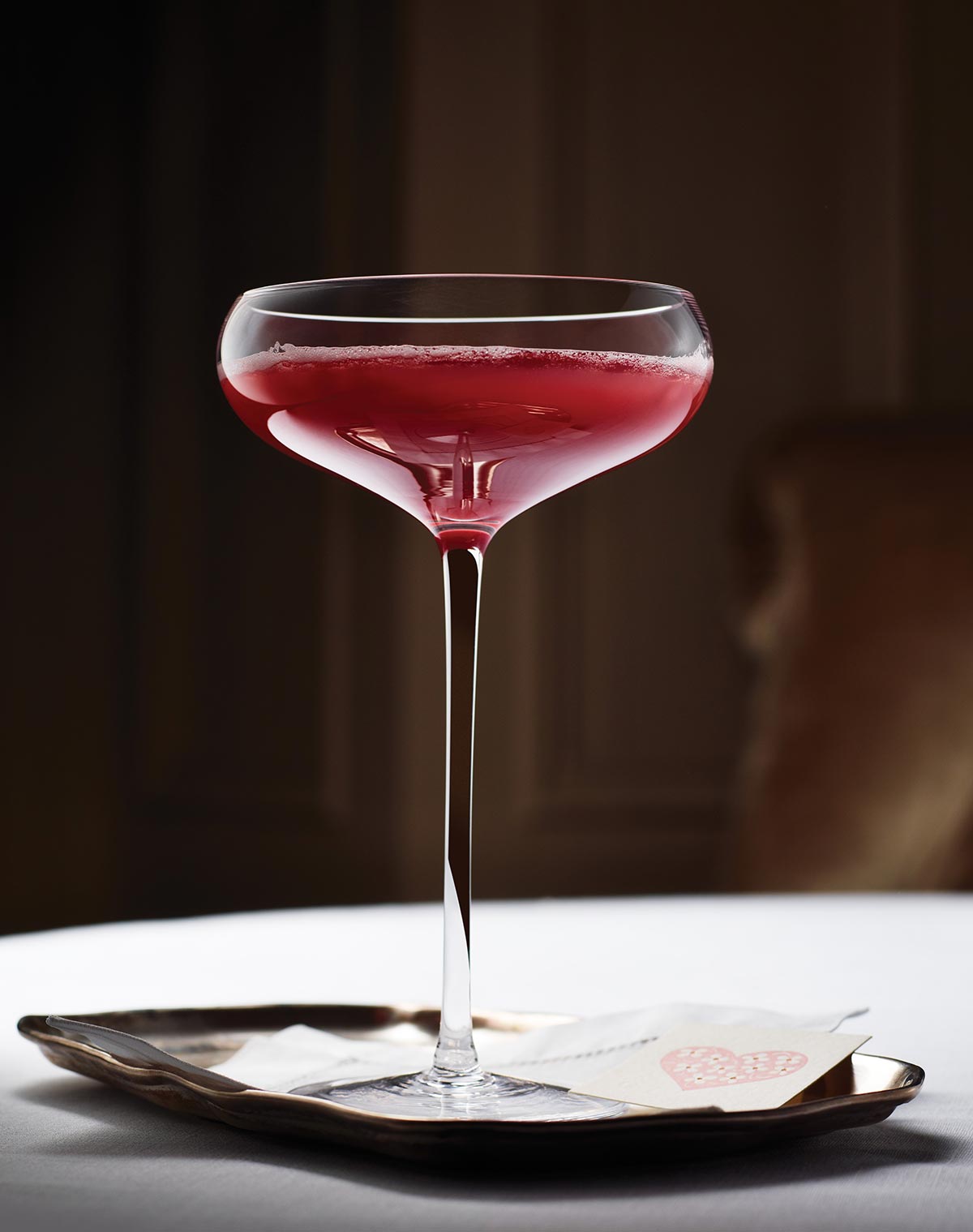 This cocktail is the perfect way to begin a romantic dinner for two: a simple combination of blood orange nectar, St. Germain elderflower liqueur, and prosecco. Serving it in a coupe is a more elegant, unexpected alternative to a Champagne flute, but a flute would work just as well.
Recipe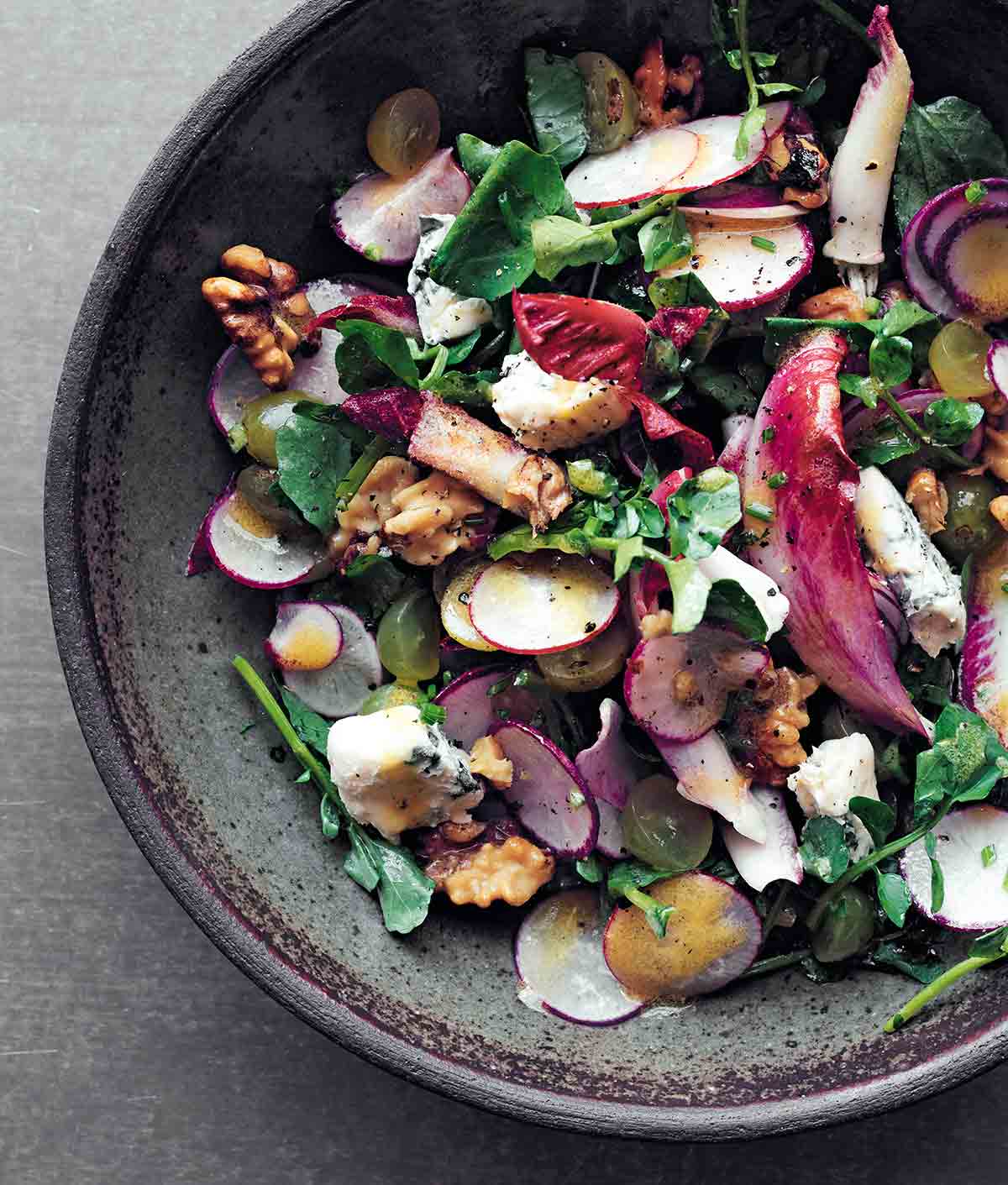 This endive Roquefort salad is simple, satiating, and sophisticated, thanks to its balance of tastes and textures from endive, blue cheese, caramelized walnuts, grapes, radishes, and Dijon.
Recipe
We have plenty of recipes for Valentine's cocktails, nibbles, appetizers, entrées, and, of course, dessert. Love beef tenderloin? We got it.
Some people find the texture of mussels off-putting, but after they've been steaming away in a creamy, buttery sauce they soon start to get super delicious. The best part of a mussel dish always seems to be the same: that last bit of creamy sauce in the bottom of the bowl that gets soaked up with some warm crusty bread. The salty sea-ness from the mussels combined with your sauce always creates the perfect combination. 
Recipe
This cake is neither too sweet nor too rich, with a deeply chocolatey mousse-like center, beneath a thin crackly layer of cocoa-dusted meringue. What's not to love?
Recipe
Originally published February 7, 2022
© 2022 Leite's Culinaria. All rights reserved. All materials used with permission.