Plum Crumble Pie
This plum crumble pie is made a traditional pastry crust, a bubbling fruit filling, and an easy crumble topping. An easy summer dessert.
Recipe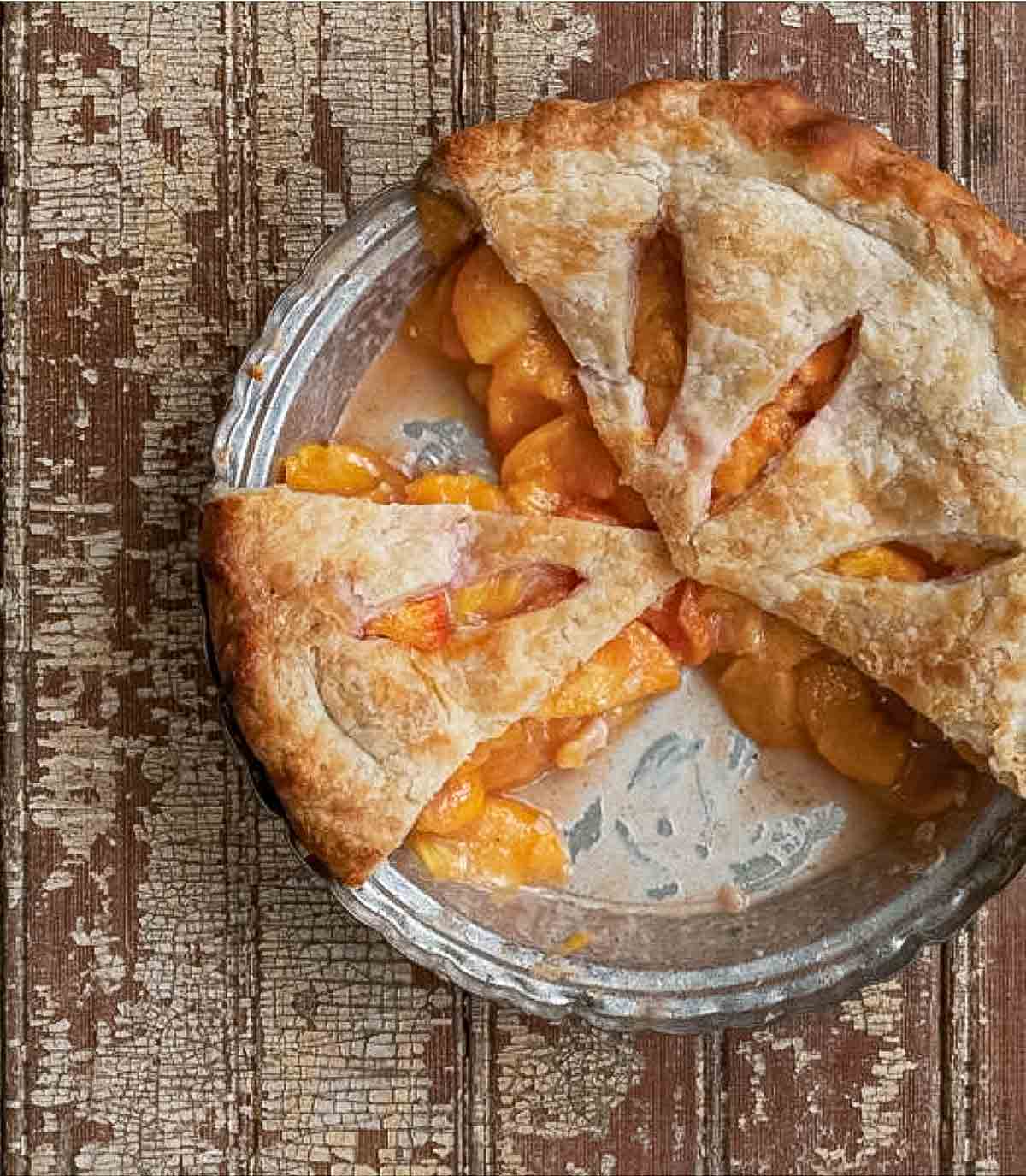 Fresh Peach Pie
Peach season is fleeting, but this fresh peach pie is so delicious that you should slip it into your summer any way you can. Fresh peaches, a hint of cinnamon, and a tender vinegar pie crust takes advatage of those gorgeous stone-fruits.
Recipe
Summer brings with it an abundance of sweet fruits that are begging to be turned into pies, tarts, crisps, and cobblers. With so many choices, it's hard to know where to start, but we've got 8 great recipes that will help you do just that.

Maggie
Spiced Blueberry Slab Pie
Serve this slab pie to feed a crowd at your next family reunion. A flaky crust and lattice top are filled with a gently spiced blueberry filling and the whole thing is baked on a cookie sheet.
Recipe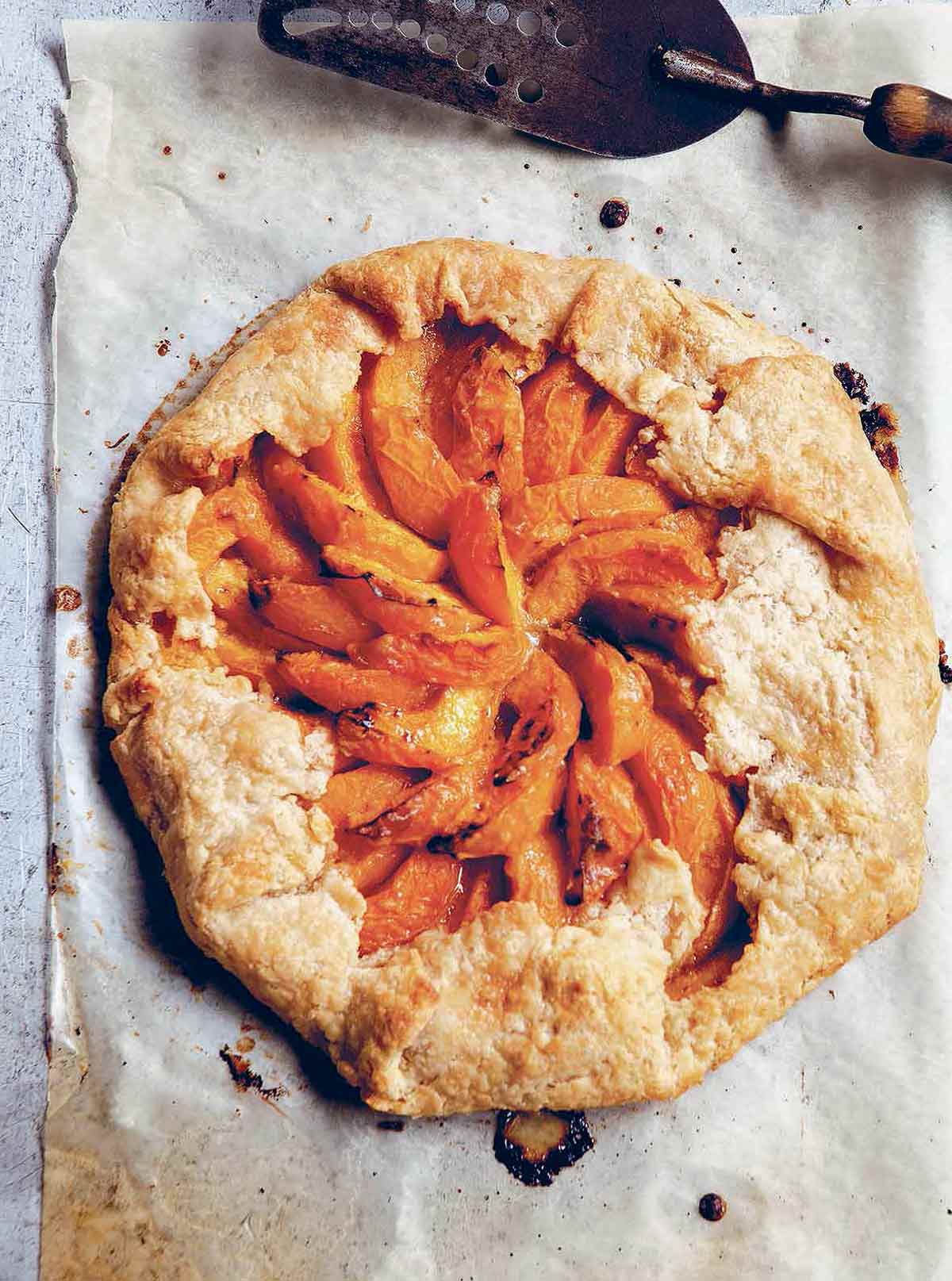 Apricot Galette
With an apricot galette, you have the best of summer—a ripe, sweet fruit that speaks for itself, needing very little added sugar and a light, buttery crust that's fuss-free.
Recipe
This recipe was as easy as it was delicious. I added sweet cherries on top of the apricots and think it made the galette not only look very pretty but added to its deliciousness.

Betty
Rustic Cherry Puff Pastry Tart
This rustic cherry tart smothers a puff pastry crust with frangipane, cherries, and almonds. It's a stunning summer dessert with its purplish summer stone fruit.
Recipe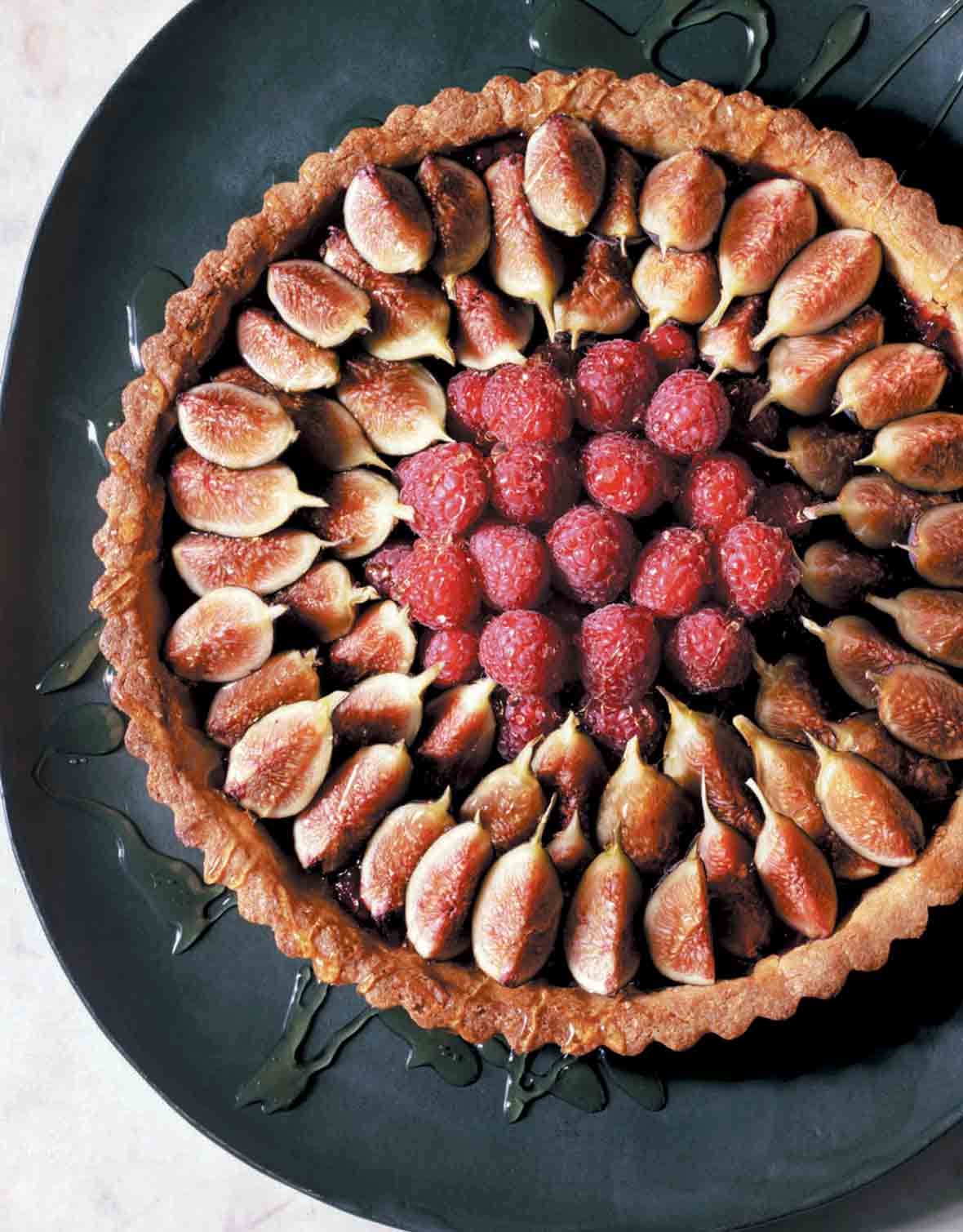 Fresh Fig and Raspberry Tart with Honey
This fresh fig raspberry tart with honey is made with layers of fresh fruit in an almond pastry crust drizzled with warm honey. Tastes as spectacular as it looks.
Recipe
White Peach Crostata
This white peach crostata is made from ripe white peaches, sugar, and lemon–all of which is wrapped in a buttery pie crust. It's a simple, rustic, and easy summer dessert that makes good use of stone fruit. Try plums and nectarines, too.
Recipe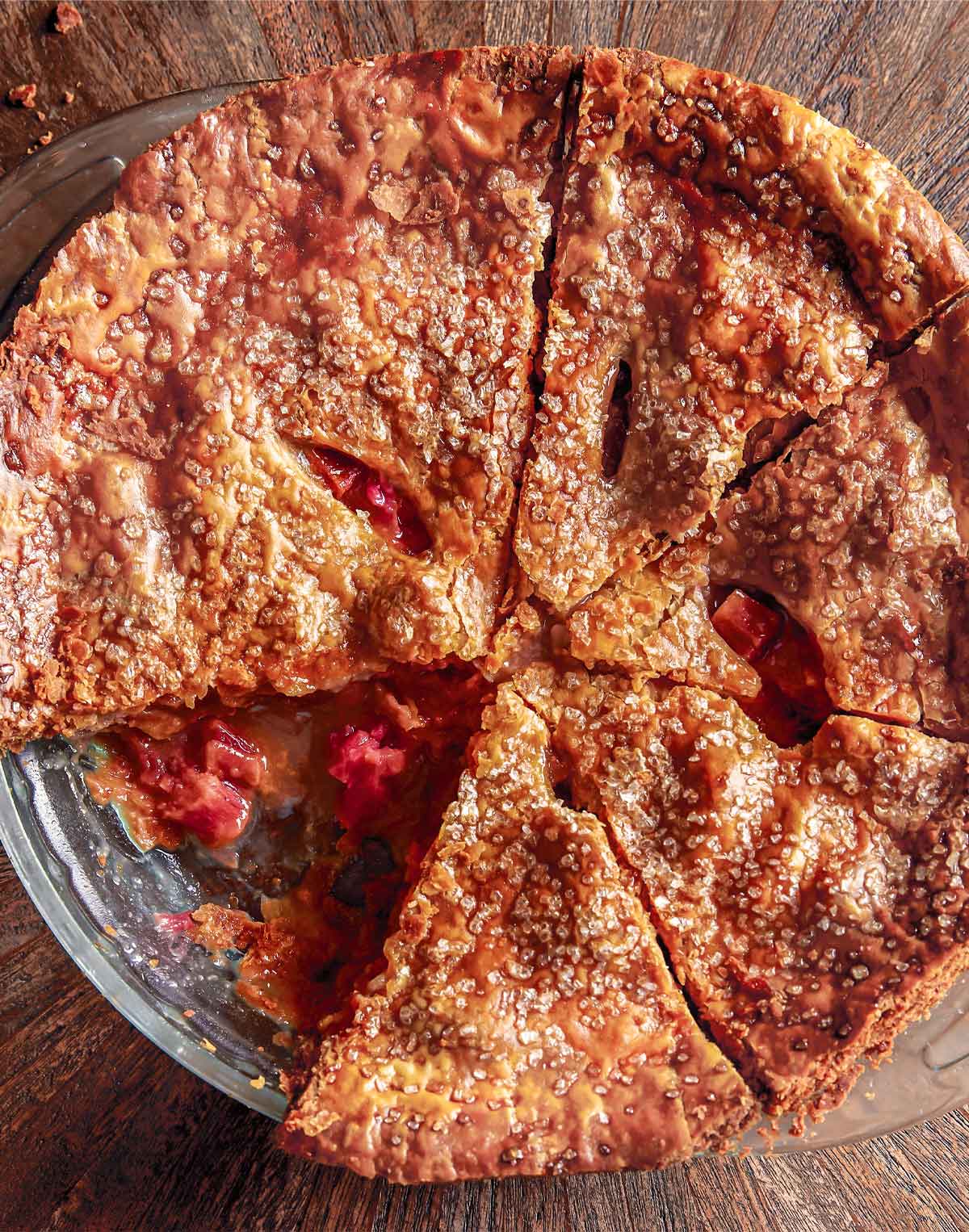 Rhubarb Brown Sugar Pie
This rhubarb brown sugar pie marries a sweet-tart rhubarb and brown sugar filling with a tender, flaky butter crust. The result is pie perfection.
Recipe
Summer Fruit Pie FAQs
What's the difference between a fruit pie, tart, crisp, crumble, and cobbler?
Regardless of what you choose to bake, they all involve the magical combination of crust or dough and a fruit filling. Pies and tarts generally have a bottom (and sometimes top) crust made from flour and fat, while crisps and crumbles have a topping made from some combination of flour, oats, spices, and fat, but usually don't have a bottom crust. Cobblers use a fruit filling that's topped with biscuit dough.

Although not as common, other similar desserts include slumps, grunts, buckles, and sonkers. Slumps, grunts, and sonkers are similar to cobblers in that they are made with a biscuit-like topping over a fruit filling, while buckles are more cake-like.
Is there a basic fruit-filling recipe I can follow for any summer fruit pie?
While each recipe is slightly different, all pie fillings follow a similar formula. For making a pie filling with whatever summer fruit you've got on hand, check out this recipe for stovetop fruit pie filling.
How should fruit pies be stored?
Fruit pies, tarts, and crisps will keep well at room temperature, loosely covered for up to 2 days. For longer storage, cover and place in the refrigerator, for up to 2 days more.