Glazed Pumpkin Pound Cake
This glazed pumpkin pound cake has a moist, dense crumb that's not too sweet and aromatic with autumnal spices including cinnamon, ginger, nutmeg, and cloves. The glaze makes an already amazing cake even more over the top.
Recipe
Downright delicious! This is the best pumpkin cake I have ever made. The spices are the perfect combination and measurements to give each bite a pop of flavor. The icing was delicious and not overpowering.

april
Pumpkin Swirl Cheesecake Bars
These pumpkin swirl cheesecake bars combine the best of pumpkin pie and cheesecake in a convenient form of a bar that you can either snitch and run or sit and linger over at the table. You're welcome.
Recipe
Pumpkin Macaroni and Cheese
This pumpkin macaroni and cheese is easy and creamy and rich. What else would you expect from a skillet full of pasta, Cheddar, pumpkin, bacon, and sage? Comfort food at its most indulgent with a smidgen of conscience-appeasing healthfulness.
Recipe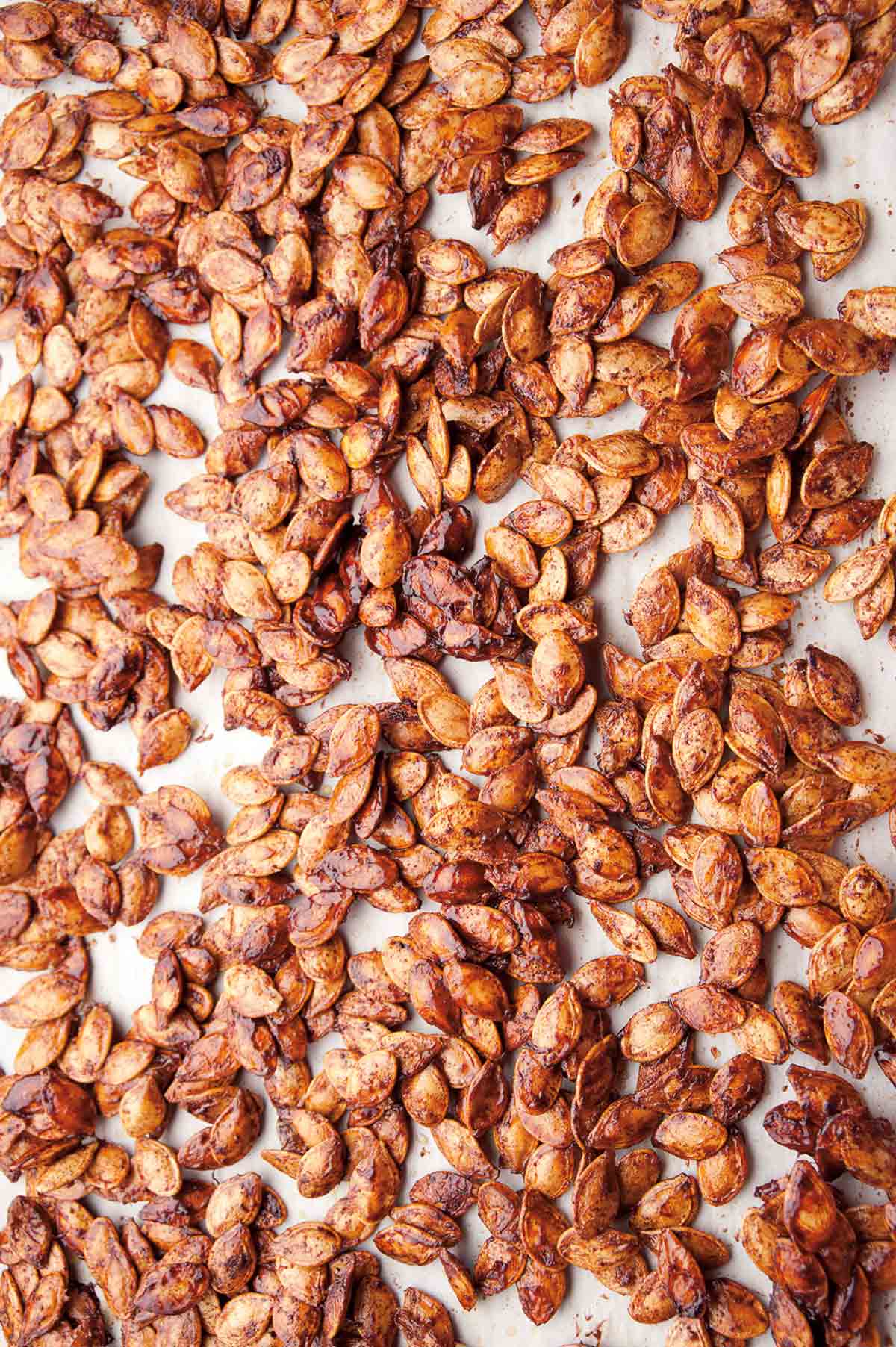 Spiced Pumpkin Seeds
Spiced pumpkin seeds are a spicy snack made with pepitas and chili powder and not a lot of effort. Simple and satisfying and curiously addictive.
Recipe
Pumpkin Pie Babka
Pumpkin pie babka combines two traditional baked goods—babka and pumpkin pie—and makes them into one phenomenal food. Soft, fluffy bread is layered and twisted with pumpkin pie filling, then topped with a crisp streusel.
Recipe
Pumpkin Spice Cookies
These lovely spiced pumpkin cookies are spiced perfectly, easy, and pumpkin-pie-delightful. Delicately flavored, with a soft center and crisp edges, they're the autumn treat you've been craving.
Recipe
Pumpkin pie spice ANYTHING—sign me up! These pumpkin spice cookies exceeded my expectations. The rest of my family loved them, too, including my beagles. The dogs went crazy over them.

mike p.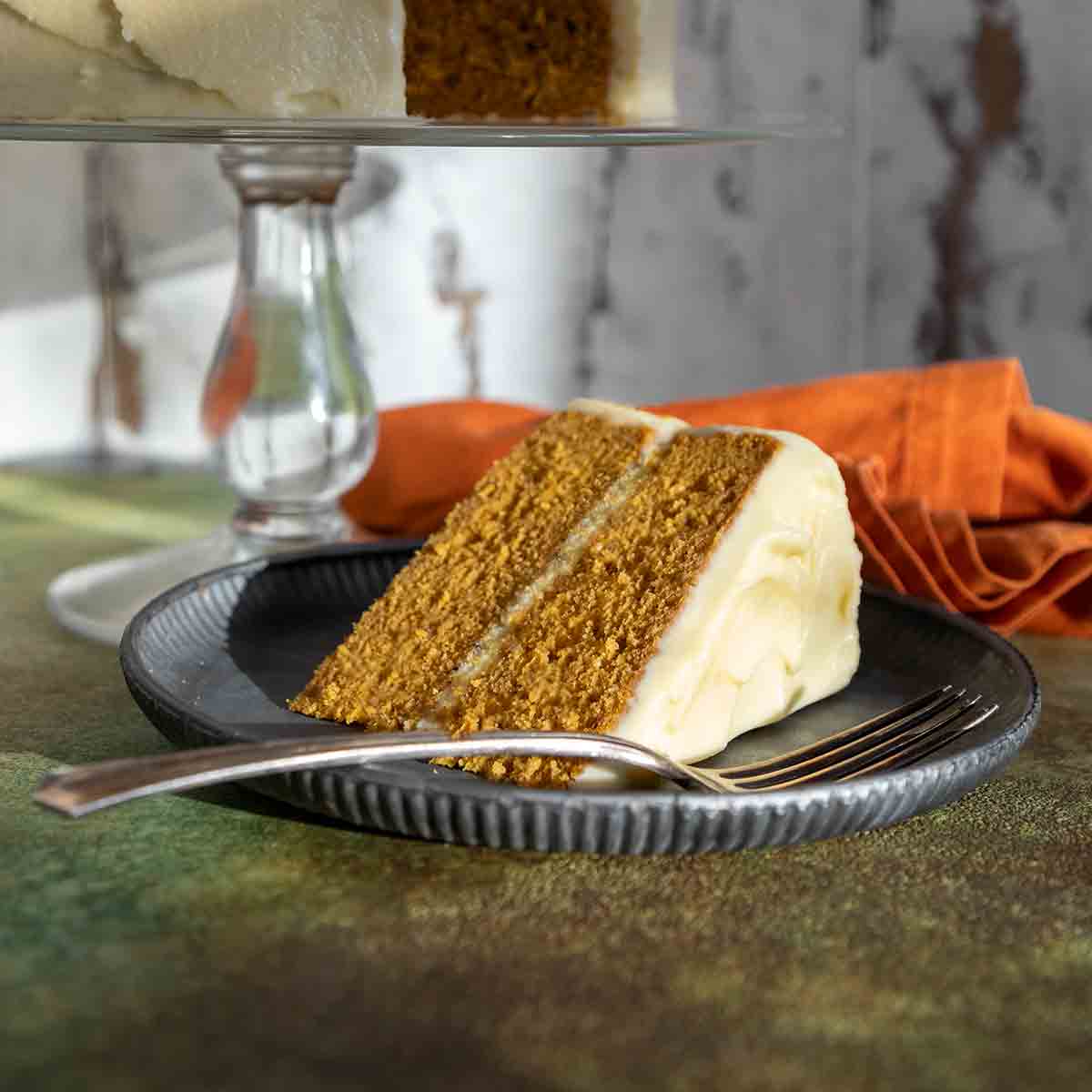 Pumpkin Cake With Maple Cream Cheese Frosting
This pumpkin cake with maple cream cheese frosting is spiced with cinnamon, ginger, nutmeg, and cloves. All the essential pumpkin spice flavors tempered with the creamy coolness of cream cheese frosting. One of my most popular cakes.
Recipe
Pumpkin FAQs
What's the difference between sugar pumpkins and regular pumpkins?
You are likely familiar with the large pumpkins that appear in your local grocery stores every October. These are often quite big and ideal for carving jack-o-lanterns. They tend to be very fibrous and stringy inside, and though their seeds are excellent when spiced and roasted, they aren't ideal for cooking and baking.

Sugar pumpkins are smaller and sweeter, and their flesh tends to be firmer and less fibrous than regular pumpkins. These are ideal for cooking and baking. They are also often referred to as pie pumpkins.
What's the difference between pumpkin puree and pumpkin pie filling?
Pumpkin puree is simply pumpkin flesh that has been roasted or steamed and pureed. Pumpkin pie filling is made with pureed pumpkin, but it also has sugar and spices added to it. While ideal for making pumpkin pies, it is not interchangeable with pumpkin puree.
Can you freeze pumpkin puree?
Yes, you can. Recipes that call for pumpkin puree don't always require a full can, but any extra pumpkin puree can be frozen in a freezer-safe container or resealable plastic bag for up to 3 months. Thaw before using.

If you want the convenience of preportioned amounts in your freezer, divvy the puree between 1/2 cup muffin tin wells or into ice cube trays for 1 tablespoon portions.