Pumpkin Swirl Cheesecake Bars
These pumpkin swirl cheesecake bars combine the best of pumpkin pie and cheesecake in a convenient form of a bar that you can either snitch and run or sit and linger over at the table. You're welcome.
Recipe
These pumpkin cheesecake bars are outrageous. Creamy, rich and sweet. Loved by my whole crew!

Margo W.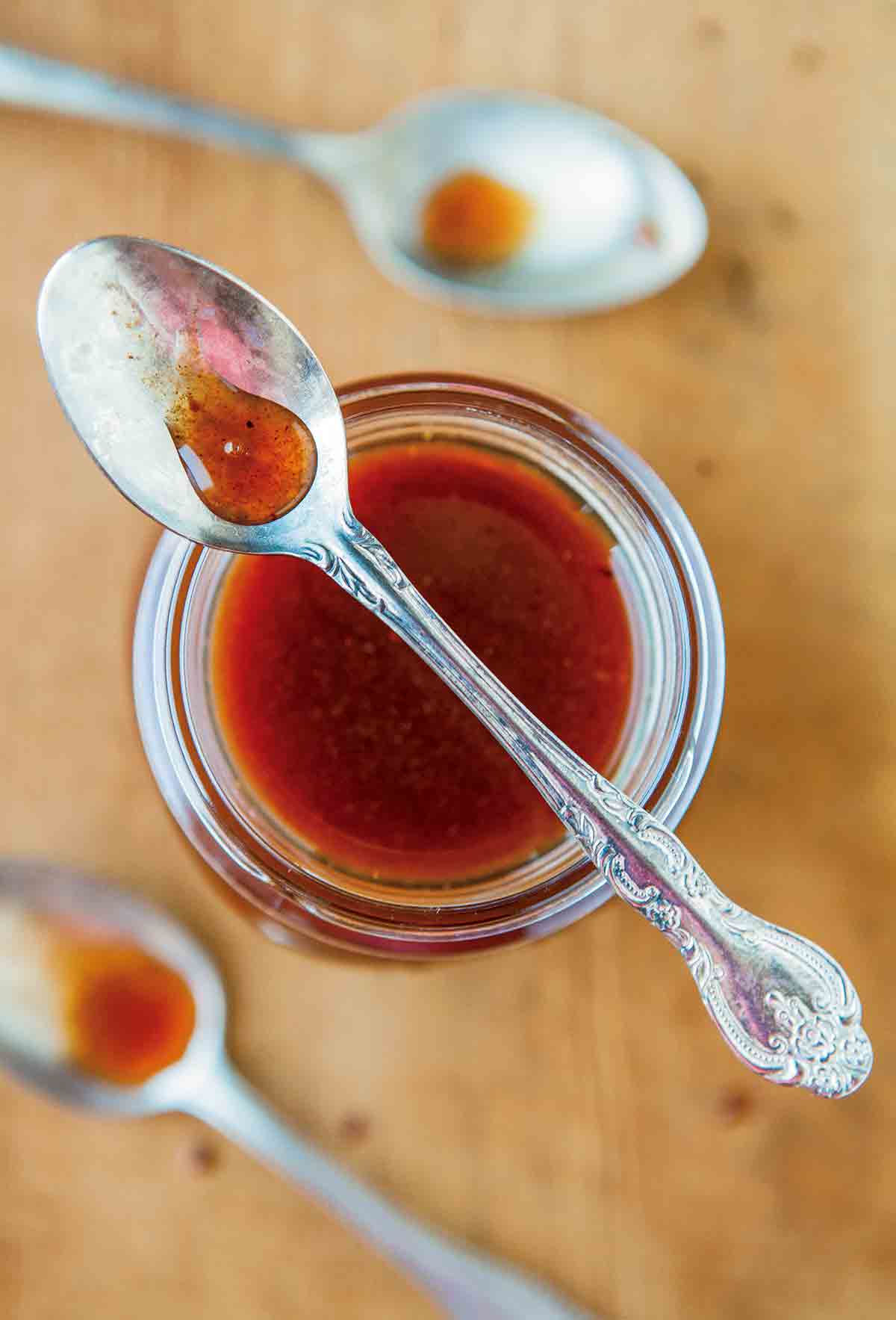 Pumpkin Spice Syrup
This pumpkin spice syrup is made with sugar, water, pumpkin puree, and spices just like you'll find at Starbucks. But better. It's a fantastic (and inexpensive!) way to add some pumpkin spice flair to your lattes, smoothies, pancakes, or frosting. Here's how to make it.
Recipe
OMG, this pumpkin spice syrup is both amazing and delicious! Pure fall in syrup form. I have a hunch I'll need to make a double batch next time!

Neil G.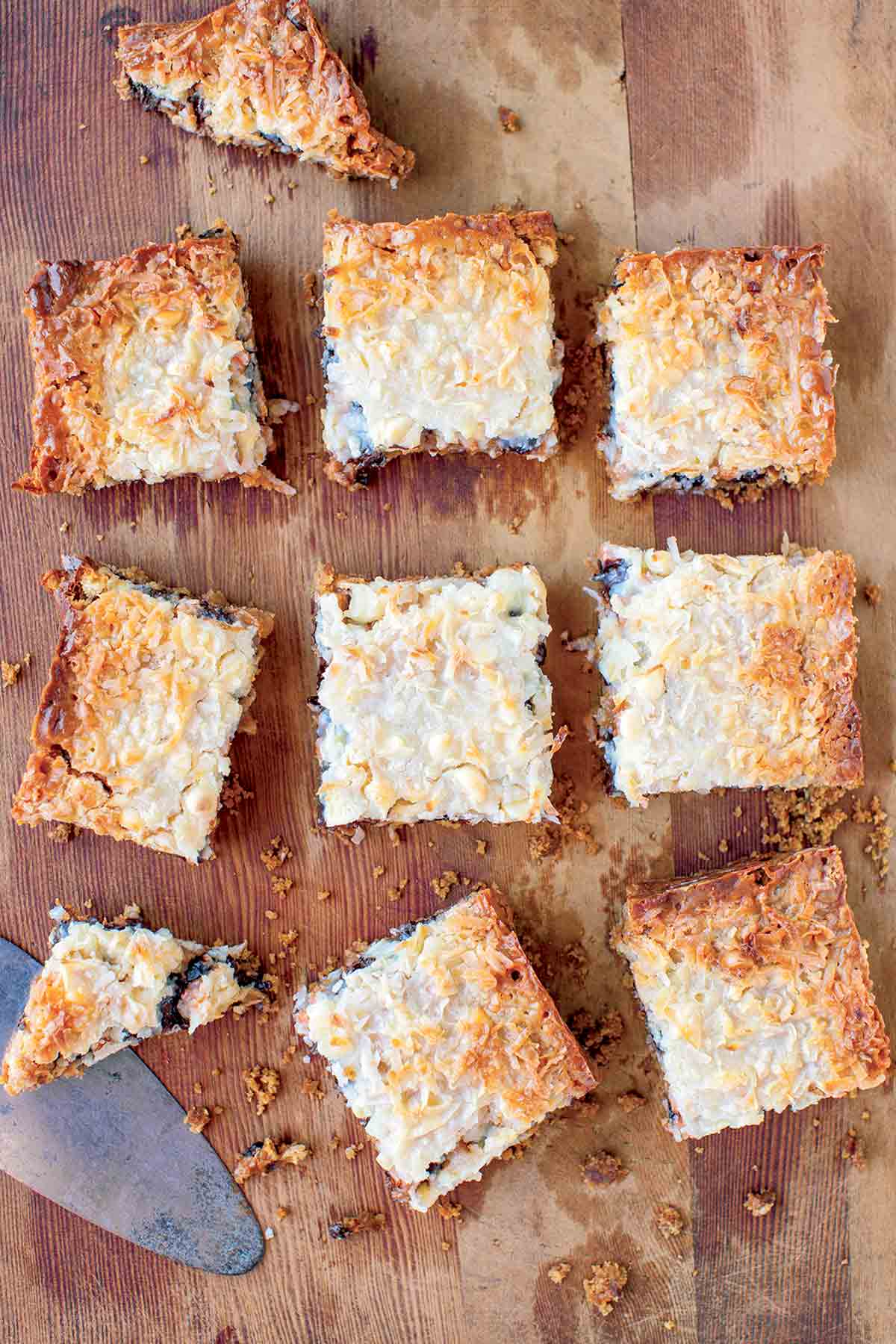 Pumpkin Spice Seven Layer Bars
These pumpkin spice seven layer bars are appropriately autumnal yet hearken back to the classic with graham crackers, sweetened condensed milk, coconut, and chocolate. Lovely any time of year.
Recipe
Oh. My. Goodness. I never knew that seven layer bars were so versatile!

I've made the "normal" seven-layer bars for many different occasions, and they always came back with rave reviews. This pumpkin adaptation was even better than I could've imagined—slightly spicy due to the cinnamon and pumpkin pie spice and oh-so gooey thanks to the sweetened condensed milk.

Victoria M.
Pumpkin Meringue Pie Ice Cream
Pumpkin meringue pie ice cream is the ultimate mashup of pumpkin ice cream−spiced with cinnamon, nutmeg, ginger, and mace−creamy-dreamy meringue, and crunchy bits of Oreo-cookie crust. Think frozen pumpkin-spice latte.
Recipe
I LOVE this pumpkin meringue pie ice cream. My husband is nuts about all things pumpkin, and there are only so many pumpkin cakes, pumpkin loaves, and pumpkin cheesecakes I can make. The great thing about this recipe is he can have his pumpkin fix year-round instead of just in the fall. Thank you!

Tarouco
Glazed Pumpkin Pound Cake
This glazed pumpkin pound cake has a moist, dense crumb that's not too sweet and aromatic with autumnal spices including cinnamon, ginger, nutmeg, and cloves. The glaze makes an already amazing cake even more over the top.
Recipe
Downright delicious! This is the best pumpkin cake I have ever made. The spices are the perfect combination and measurements to give each bite a pop of flavor. The icing was delicious and not overpowering.

April
Pumpkin Swirl Brownies
These pumpkin swirl brownies are made with cream cheese and taste as if pumpkin spice cheesecake swirl collided with chocolate fudge brownies.
Recipe
I made these chocolate pumpkin brownies last night for a party. I came home with an empty pan. They were gobbled up in seconds. Moist, rich, not overbearingly sweet (I was hopeful when I saw the amount of sugar to use), and very relevant for this time of year.

Carlin B.
Pumpkin Pie Babka
Pumpkin pie babka combines two traditional baked goods—babka and pumpkin pie—and makes them into one phenomenal food. Soft, fluffy bread is layered and twisted with pumpkin pie filling, then topped with a crisp streusel.
Recipe
This pumpkin babka recipe fulfilled my craving for yeast bread with something extra. Pumpkin pie and fresh bread wrapped up together…what could be better? The recipe was easy to follow and easy to prepare. And the result is impressive.

Cindy
Pumpkin Spice Cookies
These lovely spiced pumpkin cookies are spiced perfectly, easy, and pumpkin-pie-delightful. Delicately flavored, with a soft center and crisp edges, they're the autumn treat you've been craving.
Recipe
Pumpkin spice ANYTHING—sign me up! These pumpkin spice cookies exceeded my expectations. The rest of my family loved them, too, including my beagles. The dogs went crazy over them.

Mike P.
Homemade Pumpkin Pie Spice
Pumpkin pie spice is easy to make at home. Just pour the spices you already have in your pantry in a bowl and stir. An easy and inexpensive substitute for store-bought blends.
Recipe
This is, by far, the easiest and the best recipe for pumpkin spice that I have found.

Austin L.
Pumpkin Spice FAQs
What is pumpkin spice?
It's a blend of spices commonly used in drinks and baking, particularly for pumpkin recipes. It's typically made from cinnamon, ginger, cloves, nutmeg, and allspice.
What are the most common uses for pumpkin spice?
Although it's probably best known for flavoring autumn-themed pumpkin spice lattes at Starbucks, pumpkin spice is frequently used for amping up fall baking made with pumpkin, such as pumpkin pie, muffins, pumpkin cake with cream cheese frosting, and cheesecake.
Is there pumpkin in pumpkin spice? (This is a more common question than you can imagine.)
Nope! It's made only from ground spices.