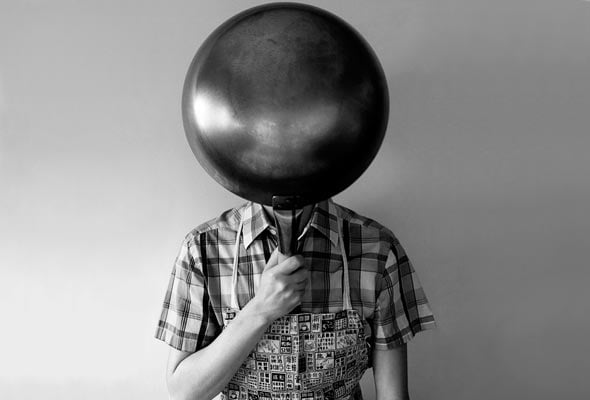 Cookbook author Grace Young has come to understand that making popcorn in her wok accomplishes a couple things. Arguably most importantly, it creates the lightest, airiest, most perfect popcorn. Less predictably, it also helps season her wok. "As the kernels pop, they evenly disperse a light coating of oil around the wok's entire inside surface, which the heat then burns in," Grace explains in her book, Stir-Frying to the Sky's Edge. "Of course, popping corn will not make a new wok suddenly look or behave like a 30-year-old pan. The traditional way to develop a patina once the wok has been seasoned is to cook regularly with the wok; you cannot replicate the elegance of a truly old wok overnight. However, the popcorn trick will cheat the process a little. If you're content to let your wok slowly age without shortcuts, then use this recipe only if you want perfect popcorn." And you thought you were just getting perfect popcorn.–Renee Schettler Rossi
LC Practice Makes Perfect Note
This recipe instructs you in the art of making perfect popcorn. Yet there may still be a little learning curve, a sort of dance, that eventually comes to happen in front of your stove to ensure that your popcorn pops properly. Like learning to increase the heat ever so slightly if a certain inexact number of seconds elapse and you hear nary a pop. Knowing to crack the lid just a touch rather than forcing it tightly sealed to ensure the steam can escape—and to ensure that you escape soggy popcorn. Even—and this is the tricky part—respecting the fact that popcorn requires a minute or two of rest after being pulled from the heat to ensure the puffy white flakes turn from tough to tender. Practice, as they say, makes perfect. Don't forget that.
Perfect Popcorn
Quick Glance

(1)

5 M
5 M

Makes 6 to 12 cups
Print Recipe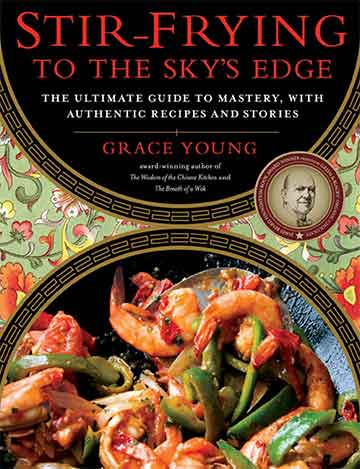 Special Equipment: A 14-inch flat-bottomed wok or other large pot with a lid
Ingredients
Email Grocery List
Directions
Pour the oil and just a few popcorn kernels into a 14-inch flat-bottomed wok (or other large pot), cover, and place over medium heat until 1 or 2 kernels begin to pop, about 1 1/2 minutes. (To reduce cleanup, wrap the inside of the wok's lid in aluminum foil. Otherwise the inside surface of the lid will be spattered with oil, making yet another thing for you to clean.)
Working quickly, open the lid just enough to pour in the remaining popcorn. Immediately cover the wok and reduce the heat to medium-low. If you do not hear constant popping, increase the heat to medium. Shake the wok constantly back and forth on the burner until the kernels stop popping, about 1 1/2 minutes. Immediately dump the popcorn into a bowl and season with salt to taste.
Print Recipe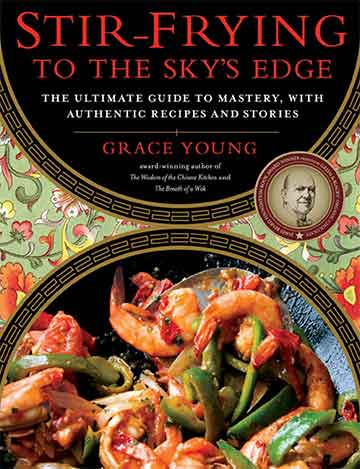 Perfect Popcorn Recipe © 2010 Grace Young. Photo © 2009 drmuerte. All rights reserved. All materials used with permission.
If you make this recipe, snap a photo and hashtag it #LeitesCulinaria. We'd love to see your creations on Instagram, Facebook, and Twitter.