There are several reasons that you should be grilling chicken thighs this summer. They're reasonably priced, tender, juicy, and can be prepared in countless ways. Here are a few of my favorite grilled chicken thigh recipes. Grab your tongs and get grilling.
When The One and I met, what feels like a millennia ago, I was a breast man. (No, the irony isn't lost on me.) For years, he raved about the superiority of chicken thighs. Juicy, more flavorful, and more tender.
Eventually, he wore me down with his weekly interventions, and I went through a kind of conversion therapy. (Yup, I heard that, too.) Since then its been thighs all the way.
Throughout the colder months, he cranks out chicken thighs with lemon, olives, and prosciutto, Moroccan-inflected chicken over vermicelli noodles, and chicken paprikash. But during warm weather, I elbow him out of the way and head to the Weber. (While neither of us is a great griller, we prefer our chicken not incinerated, so I man the tongs.)
Whether you're a grillmaster or have questionable skills, like The One and me, these chicken thigh recipes are easy and impressive. From tangy and spicy to sweet and savory, there's a little something for everyone.
And let's not forget about the endless possibilities for sides – grilled veggies, corn on the cob, a killer bacon-flecked German potato salad–the options are endless.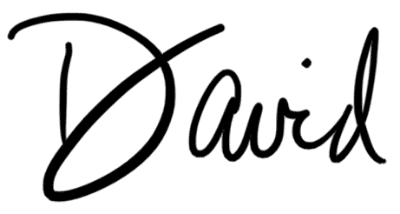 Grilled Lemongrass Chicken
Vietnamese cuisine inspired this slightly spicy gluten-free dish, which is fragrant with lemongrass.
Recipe
Grilled Rosemary-Garlic Chicken
These grilled rosemary-garlic chicken thighs rely on a quick and simple lemon marinade and a quick turn on the grill for their robust flavor and tender juiciness. Simple enough for weeknights. Special enough for dinner parties.
Recipe
This grilled rosemary-garlic chicken was amazing! So tender, so moist. I'm a novice barbeque-er and this was perfect, so easy. Love, love, love your recipes. Thank you!

Mary D.
Grilled Chicken Tacos with Mango
These grilled chicken tacos with mango are made with cumin, chili powder, scallions, and flour tortillas along with all the usual fixins. Perfect for Taco Tuesday. And any day.
Recipe
Chicken Thighs with Balsamic Barbecue Sauce
Why did it take someone so long to think up chicken thighs with balsamic barbecue sauce? Simple, easy, and made with pantry staples, such as ketchup, honey, balsamic vinegar, and soy sauce, this meal comes together quickly. Take advantage of late-season corn to round out the meal.
Recipe
I was searching for a quick, yet tasty, chicken dish and found this one for grilled chicken thighs with balsamic barbecue sauce. It was perfect!

Flavorful and succulent, tangy and sweet, and easy to put together with everyday ingredients. I will definitely add this to my recipe go-to list

Joan h.
Easy Marinated Chicken Skewers
These chicken kebabs are a cinch to throw together. Whip up a flavorful honey, soy, and chile marinade, let the pieces of chicken thigh soak up all that flavor, and then quickly grill or broil.
Recipe
Grilled Chicken Thigh FAQs
What internal temperature should chicken thighs be cooked to?
Chicken should be cooked to an internal temperature of 165°F (74°C). An instant-read thermometer is the best tool for measuring the internal temperature of chicken.
How long can I marinate chicken thighs?
Chicken thighs can absorb marinade flavors quickly, so a period of 2 to 4 hours is usually plenty. If you are adding any acidic ingredients, such as lemon juice or vinegar, to your marinade, don't let it soak for longer than 2 hours, as the chicken may become mushy.
How do I prevent chicken from sticking to the grill?
To avoid having your chicken stick to the grill, always preheat and clean your grill well before cooking. You can also lightly oil your grill using an oil-soaked paper towel and a set of tongs to coat the grill. Don't use too much oil, as it may cause the grill to flare.

Once you've added your chicken to the grill, resist the urge to flip your chicken frequently. When it's ready to be flipped, it will release easily and naturally from the grill.
While grilled chicken thighs are a summer staple, they're not the only cut that can be grilled to juicy perfection. If you've got chicken breasts on hand, try this spicy grilled chicken sandwich or these honey lime chicken breasts. If chicken wings are a family favorite, you can't go wrong with these slightly sweet maple bourbon grilled chicken wings.
6 Grilled Chicken Thigh Recipes
When we're craving a grilled chicken feast, we turn to these ☞ SPICED GRILLED BONELESS CHICKEN THIGHS. They're outstanding, particularly when served with warm pitas, homemade pickled red onions, fresh herbs, and garlic yogurt sauce.
Ingredients
For the pickled red onions
1

cup

distilled white vinegar

1 1/2

cups

water

1/2

cup

granulated sugar

1

tablespoon

kosher salt

2

medium (12 oz)

red onions

peeled and sliced crosswise into 1/8-inch thick rings (3 mm)
For the garlic yogurt
1

garlic clove

peeled

1

cup

plain whole-milk yogurt

Kosher salt
For the grilled chicken thighs
4

garlic cloves

peeled

3/4

cup

plain whole-milk yogurt

2

lemons

divided

1

tablespoon

mild vegetable oil

plus more for the grill

1

tablespoon

sweet smoked paprika

1

tablespoon

ground cumin

3/4

teaspoon

ground cinnamon

1/2

teaspoon

cayenne pepper

2 1/2

teaspoons

kosher salt

2

pounds (about 6 small thighs)

boneless, skinless chicken thighs

4

store-bought or homemade pitas

for serving

1

bunch

fresh mint or fresh cilantro
Instructions
Make the pickled red onions
In a small saucepan over medium heat, combine the white vinegar, water, sugar, and salt, stirring often to dissolve. Once the mixture comes to a simmer, remove from the heat and immediately add the onions. Let cool to room temperature. (The onions can be made up to several days in advance; they only get better with time.)
Make the garlic yogurt
Finely grate 1 garlic clove into a small bowl and stir in the yogurt. Season to taste with salt.
Make the grilled chicken thighs
Grate the garlic cloves into a large bowl. Add the yogurt, the juice of 1 lemon, and the vegetable oil and stir to combine. Sprinkle in the smoked paprika, cumin, cinnamon, and cayenne pepper and season the mixture with 2 1/2 teaspoons salt. Whisk well to combine.

Add the chicken thighs to the marinade and turn to coat. Let sit at room temperature for at least 30 minutes while you prepare a grill for medium heat, or heat a cast-iron grill pan over medium heat. (If you're going to marinate them longer – which you should; they only improve with time, cover and keep chilled in the refrigerator for up to 6 hours and pull them out 30 minutes before cooking.)

Once the grill is preheated to medium (you should be able to hold your hand over the grate for about 5 seconds before it gets too hot), lightly oil the grill grates.

Using tongs, remove the chicken from the marinade, letting any excess drip back into the bowl, and transfer it to the grill. Cook, undisturbed, until it's nicely charred underneath and naturally releases from the grates, 5 to 6 minutes.

Flip the thighs and cook until just cooked through, 4 to 7 minutes more. (An instant-read thermometer should register 165°F (74°C) in the thickest part of the thigh.) Let the chicken thighs rest on a plate while you grill the pitas.

Warm the pitas on the grill while the chicken rests, about 1 minute per side.

Cut the remaining lemon into 4 wedges and pick the leaves from 1 bunch of mint or cilantro.

Slice the chicken against the grain into 1/2-inch thick (12 mm) strips and serve on a big platter alongside the pitas, pickled onions, garlic yogurt, lemon wedges, and mint or cilantro for a build-your-own kinda sitch.
Notes
Check out the full recipe post for our testers' reviews, more info, and tips on making these grilled chicken thighs.
Nutrition
Serving:
1
portion
Calories:
676
kcal
Carbohydrates:
72
g
Protein:
54
g
Fat:
18
g
Saturated Fat:
5
g
Polyunsaturated Fat:
5
g
Monounsaturated Fat:
5
g
Trans Fat:
1
g
Cholesterol:
229
mg
Sodium:
3763
mg
Potassium:
1011
mg
Fiber:
4
g
Sugar:
33
g
Vitamin A:
1289
IU
Vitamin C:
22
mg
Calcium:
257
mg
Iron:
5
mg
Nutrition information is automatically calculated, so should only be used as an approximation.
All rights reserved.
---