One night recently when I was home alone in Connecticut, I watched When Harry Met Sally, one of my all-time favorite rom-coms, for the six billionth time. There are so many scenes I love. The "I'm going to be 40" scene. The wagon-wheel coffee table scene. And the talking funny scene in the Metropolitan Museum in which Billy Crystal's Harry decides he and Meg Ryan's Sally should talk like an old, crotchety couple with vaguely Eastern European accents. "Waiter, there is too much pepper on my paprikash," he encourages her to repeat. I howled, as always.
And then it dawned on me. I've never had chicken paprikash. I didn't even know what chicken paprikash was. I had a general idea that it was Hungarian, involved chicken and, perhaps, paprika. But that's where I got off the train.
Feeling a bit weepy and romantic–Oh, come on, you'd have to be a walking, empty-eyed corpse with a blackhole for a soul not to feel something watching the movie!–I decided to try my hand at chicken paprikash. After all, what better way to kick off The One's and my month-long 25th anniversary celebration than to make a dish that a.) I'd never tasted, b.) knew nothing about, and c.) was inextricably bound up with my idea of romance?
What could go wrong?
While The One was in New York that week, I created several versions before settling on this one. It's easy, packed with flavor, and calls for only chicken legs and thighs because, well, The One is definitely not a breast man–in more ways than one.
The night of our dinner, he set the mood by lighting candles, pouring wine, and putting on the local NPR station that plays standards on Saturdays. I brought the casserole dish and a bowl of noodles to the table. All was going well. It was going so well, in fact, that I was sure we wouldn't make it to dessert. Feeling so connected to him on this, the kick-off to our 30-day Tour of Amour, I reminded him of the movie and the sparkling banter between Harry and Sally, the celluloid parents of our menu.
He blinked.
"You do know what I'm talking about, right?" I asked.
"No," he replied.
It was my time to blink, gobsmacked.
"You have seen When Harry Met Sally?"
"Of course," he said. "Everyone has."
"Exactly. And everyone remembers the 'waiter, there's too much pepper on my paprikash' scene," I said, mimicking Billy Crystal. I was convinced that if I acted it out, complete with a grumpy-man accent, I'd snap his neurons out of their torpor. Not unlike how Cher slapped Nicholas Cage–not once, but twice–in Moonstruck, another favorite rom-com.
"Uh, no."
"So this meal has no emotional resonance for you? " I asked. "You see no clever, witty leitmotif on modern romance?
"What are you talking about? It's just a chicken dinner."
"Oh–you did not just say that!" I blurted, wounded to my core. I should note that The One has this annoying habit of laughing when I'm in the throes of an indignant tantrum, which only increases my umbrage.
"Well, it may be just 'chicken' to you, but I figured it would turn into dinner and a floor show, as we recited the lines to each other," I said, crestfallen. "And then I'd get all pretend weepy, and you'd assure me I had a long way to go before I turned 40–"
"But, David, you're 59."
"See! If you had remembered the movie, you would have known why that would have been hilarious. And for the record, I'm 58."
Due to the impressive strides I'm making in therapy, which I call Lady Edith's School for Young Men of Impeccable Character, I deigned to overlook The One's appalling lack of homosexual pop-culture knowledge (sometimes I wonder if he's even gay). Instead I did that ghastly thing mature people are supposed to do: Let him be him. I decided to accept the fact that he prefers to see movies only once; is happy not to open a gift the moment I give it to him, even if it's days before his birthday or our anniversary; has the worst gaydar in all of Gaydom, and, most offending of all–doesn't see the need to get hitched. "We're about as married as a married couple can be," is his standard reply. So there goes the big, expensive, over-the-top ceremony and The New York Times wedding notice. A boy can dream, can't he?
But one thing is absolutely non-negotiable: During October, our celebration month, we are going to sit in front of the TV watching When Harry Met Sally and eating chicken paprikash. And when it's time to talk like two old cranky Jewish men, I'm going to pause the movie and make his repeat after me, "Waiter, there is too much pepper on my paprikash." Sometimes, you got to get the romance any way you can.

When Harry Met Sally Chicken Paprikash
I find it easier in the cooler months to use canned tomatoes. But if you're so inclined to use fresh tomatoes, cook them down a bit more to release some of the liquid and use less water.–David Leite
Chicken Paprikash
Chicken paprikash is such an Old World staple and beloved American favorite from the 1960's that I just had to bring it back. Chicken thighs are seared and then cooked in a tomato-onion sauce. Just before serving, sour cream is stirred in.
Ingredients
For the chicken paprikash
3

pounds

bone-in chicken thighs and/or drumsticks

Kosher salt and freshly ground black pepper

3

tablespoons

butter

2

medium (14 oz)

yellow onions

,

chopped

3

garlic cloves

,

finely chopped

3

tablespoons

Hungarian sweet paprika

3/4

pound

tomatoes

,

cored, seeded, and chopped, or 1 cup canned crushed tomatoes

1/2 to 1

cup

water

3/4

cup

sour cream
To serve
3/4

pound

egg noodles

, cooked and buttered (for an authentic touch use nokedli, which are Hungarian dumplings quite a lot like spatzle)

Chopped parsley

,

optional
Instructions
Adjust the oven rack to the middle position and preheat the oven to 350°F (175°C).

Pat the chicken dry with paper towels and generously season it on all sides with salt and pepper.

In an ovenproof skillet large enough to hold the chicken in a single layer, melt 2 tablespoons of butter over medium-high heat. Working in batches, add the chicken, skin-side down, and cook until deeply golden brown and crisp, 8 to 10 minutes. (Don't skimp on this step.) Flip and sear until the chicken is golden brown but not cooked through, 5 to 6 minutes more. Transfer the chicken to a plate.

Pour off all but 1 tablespoon or so of the fat. Reduce the heat to medium-low and add the onions. Cook, stirring often to scrape up any stuck-on bits from the pan, until the onions are softened and translucent, about 8 minutes. Add the garlic and cook 1 minute more.

Reduce the heat to low, melt 1 tablespoon of butter in the skillet, and sprinkle in the paprika. Cook, stirring constantly for 30 to 45 seconds but no longer or the paprika could turn bitter.

Add the tomatoes and the 1/2 cup (120 ml) water to the skillet and stir to combine. If a thinner sauce is desired, stir in some or all of the remaining water. Season with salt and pepper.

Nestle the chicken in the sauce, skin-side up, so the skin doesn't get soggy. Slide the skillet into the oven and braise until the chicken is cooked through and wiggles easily from the bone, 30 to 40 minutes.

Transfer the chicken to a plate. Stir the sour cream into the sauce. Taste and adjust seasoning if necessary. Pour the sauce over the cooked noodles and top with the chicken and parsley, if using.
Notes
A More Classic-Ish Stovetop Variation
If you'd prefer to make this dish entirely on the stovetop, or if your oven is otherwise occupied, you can follow the recipe directions using a Dutch oven and cook it a gentle simmer over low heat. No need to remove the chicken from the pot when adding the sour cream–just stir it right in. The resulting paprikash will be every bit as delicious as the original, however, you won't benefit from non-flabby skin on your chicken.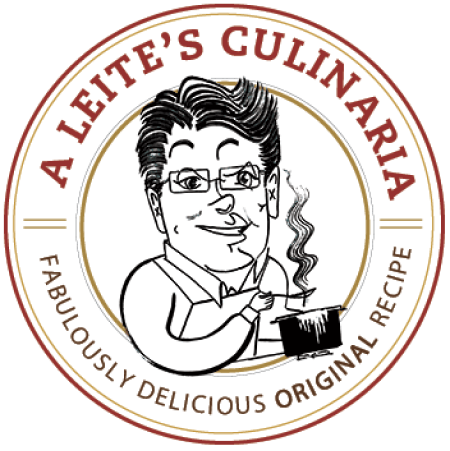 Nutrition
Serving:
1
portion
Calories:
883
kcal
Carbohydrates:
70
g
Protein:
55
g
Fat:
43
g
Saturated Fat:
16
g
Polyunsaturated Fat:
7
g
Monounsaturated Fat:
14
g
Trans Fat:
0.5
g
Cholesterol:
329
mg
Sodium:
279
mg
Potassium:
1103
mg
Fiber:
6
g
Sugar:
6
g
Vitamin A:
3983
IU
Vitamin C:
13
mg
Calcium:
124
mg
Iron:
4
mg
Nutrition information is automatically calculated, so should only be used as an approximation.
Recipe © 2018 David Leite. Photo © 2018 David Leite. All rights reserved.
---