This clam shack style fried clams recipe tells you exactly how to make fried clams. Whole belly ones, natch, which are the best. And it's so ridiculously easy.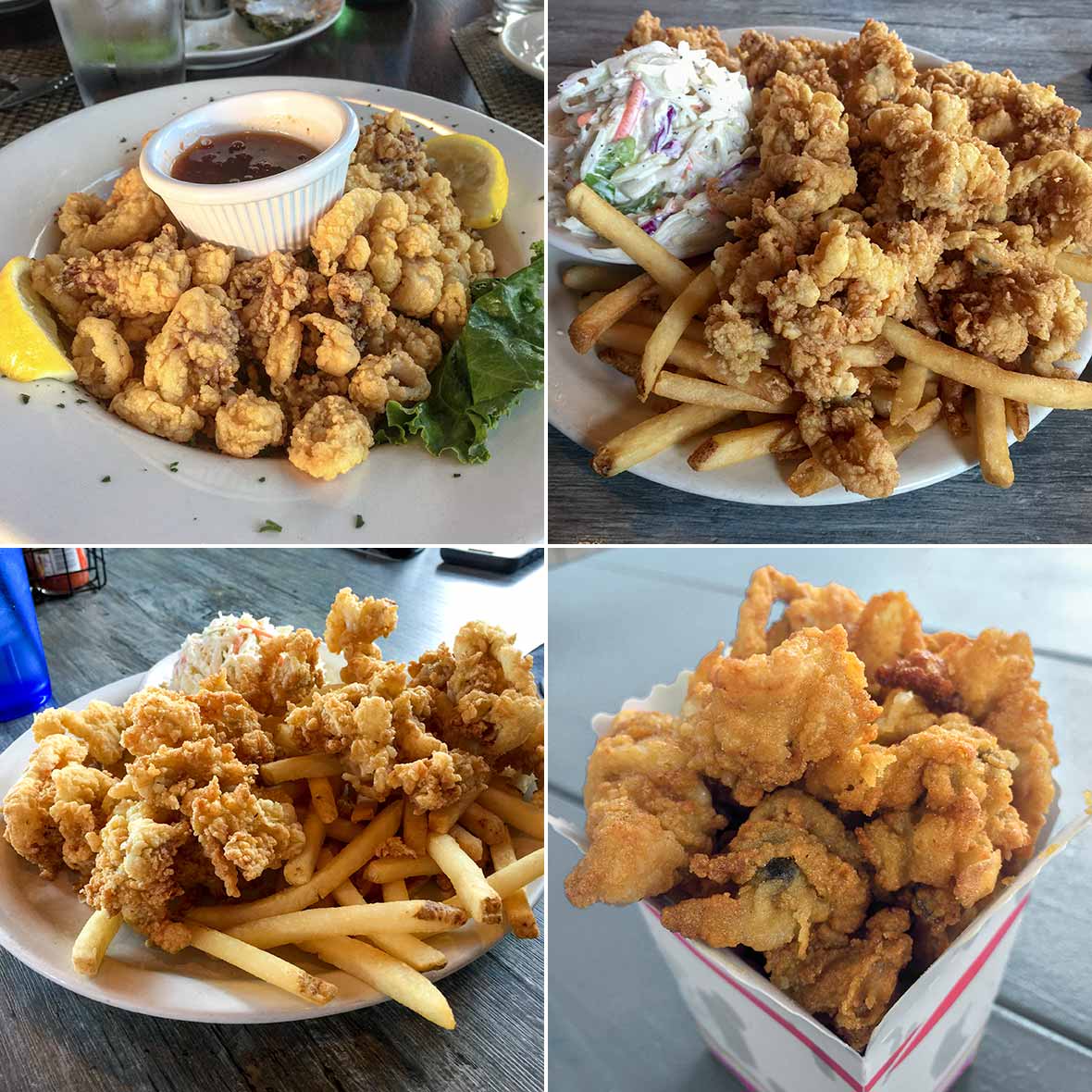 I've made no secret of my absolute addiction to fried clams—especially clam shack style fried clams with big, luscious, profane whole bellies. I remember going as a kid to Macray's, a local clam shack in Westport, MA., several Sundays during the summer. There my parents, grandparents, godparents, cousins, and I dove into pints of deep-fried oceanic goodness. My only regret as I tapped the last bits of crumbs from the greasy red-striped box into my mouth was that we couldn't make them at home; it's near impossible to shuck steamer clams. (Trust me, I've tried.) That little snag meant this treat would be relegated to the hot, steamy days of a New England summer.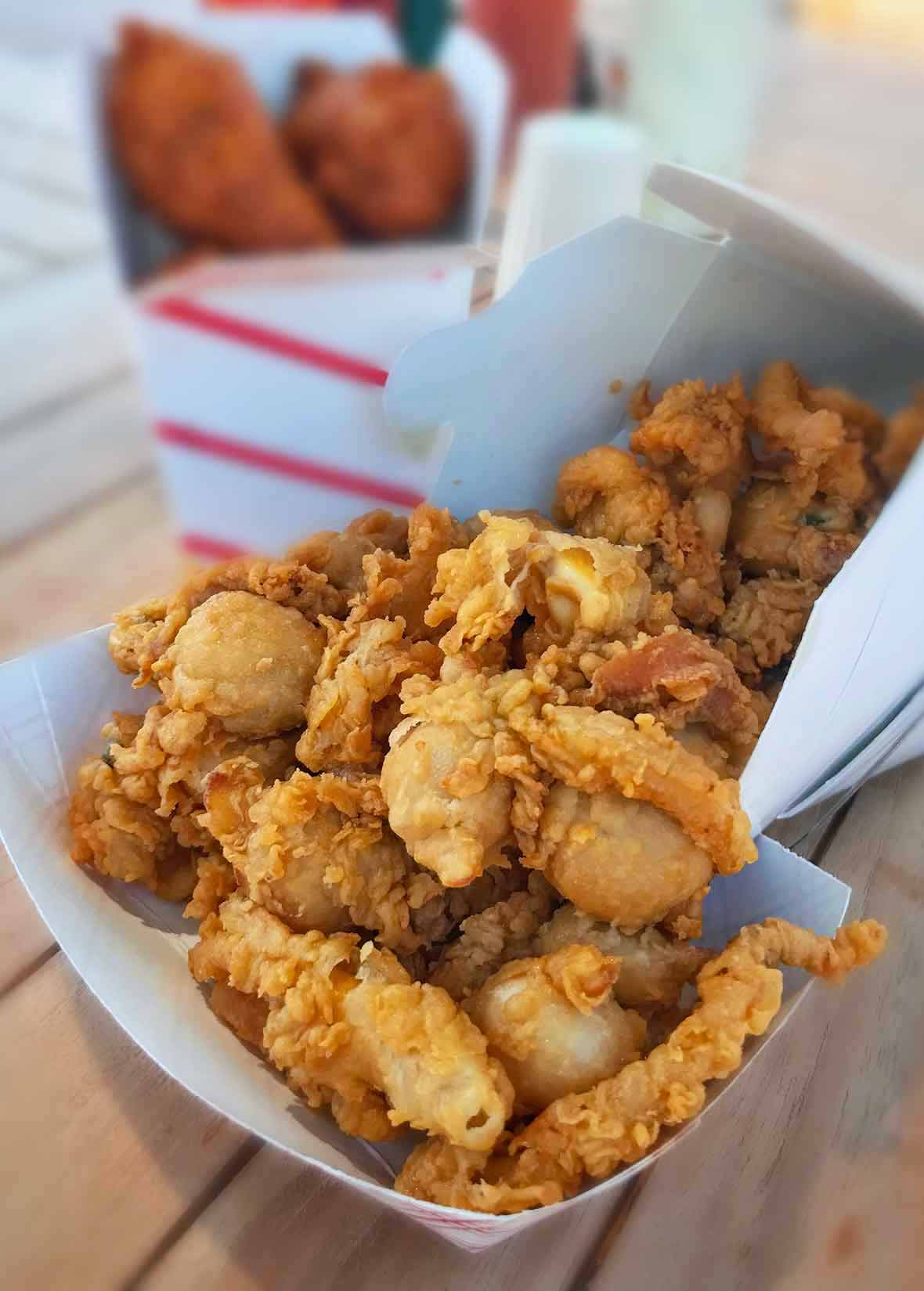 When I made this recipe, adapted from the great Jasper White, I was tempted to doctor up the coating mix with all kinds of herbs and spices. (Yes, for a moment I thought of myself as the Colonel  Sanders of Seafood.) "The secret to fried clams," says Chickie Aggelakis, owner of The Clam Box in Ipswich, Mass., "is the flavor of the clams." The coating and its crunch protect the tender belly meat. Mucking it up with spices—which is hard to resist—should be avoided at all costs. Originally published July 18, 2011. –David Leite
Clam Shack Style Fried Clams
Quick Glance

(7)

25 M
25 M

Serves 4
Print Recipe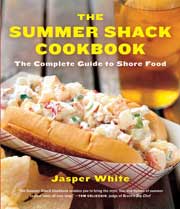 Special Equipment: Deep-fry or candy or instant-read thermometer or an electric deep fryer, a Chinese wire-mesh skimmer or a pasta basket, a pair of tongs
Ingredients
Email Grocery List
For the New England style fry mix
For the clams
Directions
Make the New England style fry mix
Combine the flours, salt, and both peppers in a large mixing bowl and mix well. You'll have more than you need for this recipe, so whatever is left over you can store in an airtight glass container in the refrigerator for several weeks or more.
Fry the clams
In many cases, you will be frying in batches to avoid the problems that can happen if you overcrowd your fryer. In anticipation of this, line a baking sheet with paper towels and preheat the oven to 250ºF (121°C).
Heat 3 inches of oil to 375°F in a 4- to 5-quart Dutch oven over medium heat or in a deep fryer.
While the oil is heating, pour the buttermilk into a large bowl, and put the fry mix in another. Drop the clams into the buttermilk and stir gently. Using a Chinese wire-mesh skimmer or a slotted spoon, carefully lift up a small batch (in this case, about half of the clams you're frying), allowing the excess buttermilk to drip back into bowl, then drop the clams into the fry mix and gently toss it to coat evenly with the mix. Quickly dry off the skimmer.
When the oil is hot, lift the food out of the fry mix with the skimmer, gently shake off the excess, and drop it carefully into the oil. Try to spread the food out in the pot so there is less chance of the pieces sticking to each other. The first few moments are crucial: let the seafood cook for 15 to 20 seconds without moving the clams (or the fryer basket)—if you do, some of the breading could fall off, making the dish greasy. Then stir the clams so that they cook evenly, 1 to 1 1/2 minutes more. This also helps to loosen any pieces that might have stuck together. If anything sticks to the bottom of the pot, loosen it with tongs. Stay right there at the fryer, moving the seafood occasionally so it cooks evenly.
Transfer the first batch of clams from the hot oil to the paper towel–lined baking sheet to drain. You can keep the clams warm in the oven while you fry the second batch, but with clams or oysters, you should consider serving them as soon as they have drained. Because they are whole creatures with wet innards, they tend to lose their crunch faster than shrimp, scallops, and other seafood. Set the food on a plate or platter and send it to the table with lemon wedges and parsley sprigs–and fries aren't out of the question. [Ed. note: A side of salad, as in the picture, is hardly traditional, but it makes for a pretty plate, right?] A nice casual, and very appropriate, touch when serving fried foods is to serve it on deli paper or butcher's paper. We serve most of our fried foods on colorful deli paper printed with our logo—the paper isn't really intended to soak up excess oil, it's more to show off how greasy it isn't.
Print Recipe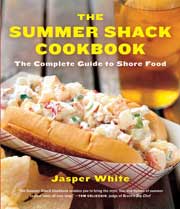 *What Is Corn Flour And Where Do I Find It?
Corn flour is essentially very finely milled cornmeal made from the entire kernel of corn—the germ, the bran, and the endosperm. Corn meal—whether coarsely ground, medium grind, or finely ground—is not an acceptable substitute due to the textural difference. However, masa harina, which you can find in the Latin section of most supermarkets, is a perfectly fine swap. A caution to our friends the Brits and Aussies and Canadians. We understand that in your corners of the world, "corn flour," or rather "cornflour," is synonymous with "cornstarch," but that's not what we're talking about here. Cornstarch is ground from only the endosperm of the corn and makes a lousy coating for fried clams. Trust us.
Clam Shack Style Fried Clams Recipe © 2011 Jasper White. Photo © 2011 David Leite. All rights reserved. All materials used with permission.
If you make this recipe, snap a photo and hashtag it #LeitesCulinaria. We'd love to see your creations on Instagram, Facebook, and Twitter.