This homemade matzoh couldn't be simpler and tastes incomparably better than the stuff you buy in a box. Here's how to make it from scratch.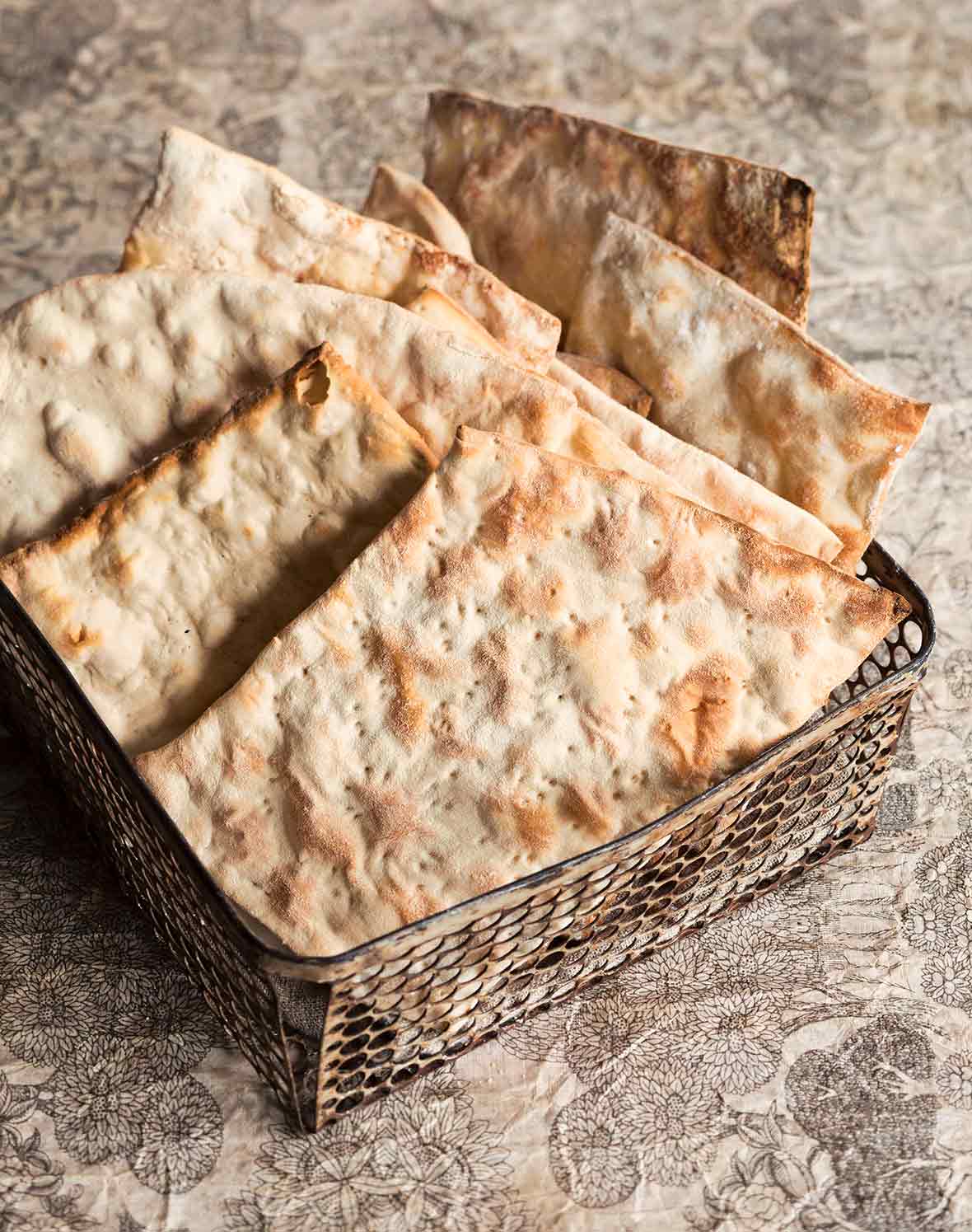 Homemade matzoh. Nope, we're not kidding. It's actually quite easy to make. And it's pretty impressive to set it out during Passover in place of crackers for guests. As for what to schmear on that homemade matzoh, we can help with that, too. Just click your heels three times and then check out our Matzohpaloozah. Kindly note that this recipe is not strictly in accordance with kosher rules for Passover. Originally published March 19, 2013.–Renee Schettler Rossi
Homemade Matzoh
Quick Glance

(20)

30 M
30 M

Makes about 8 large sheets
Print Recipe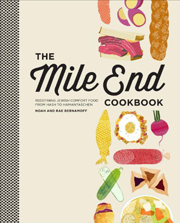 Special Equipment: Pasta machine (optional)
Ingredients
Email Grocery List
Directions
Preheat the oven to 500°F (260°C). Ideally you would place a pizza stone on the bottom oven rack, but realistically a 10-by-15-inch baking sheet will work just dandy.
In a large bowl, mix together all the ingredients, using 3/4 cup water, until everything comes together to form a dough. If the dough seems dry, add a little more water, a few drops at a time. If you do not need the matzoh to be kosher for Passover, let the dough rest for 10 to 15 minutes. If you do need the matzoh to be kosher for Passover, proceed immediately to the next step so that you can attempt to finish everything in 18 minutes.
Divide the dough into 8 pieces. Flatten a piece slightly and pass it repeatedly through a pasta maker, reducing the thickness each time until you reach the minimum setting. Alternately, you can simply roll the dough as thinly as possible with a rolling pin on a lightly floured surface. Repeat with the remaining dough pieces.
Trim the rolled-out dough pieces into rectangles. (How many pieces of matzoh you get depends on how thinly you rolled the dough.) Use a fork to prick holes in the surface of the dough. lf salted matzoh are desired, brush or spray the dough surface lightly with water and sprinkle with salt to taste.
Carefully place some of the rectangles onto the pizza stone or baking sheet. They should fit snugly but should not touch. Bake until the surface of the matzoh is golden brown and bubbly, 30 to 90 seconds. Using tongs, carefully flip the matzoh pieces and continue to bake until the other side is golden browned and lightly blistered, 15 to 30 seconds. Keep careful and constant watch to keep the matzoh from burning; the exact baking time will vary from oven to oven and will get longer with subsequent batches. You want to let the matzoh get a few dots of light brown but don't let the matzoh turn completely brown or it will taste burnt. Let it cool before serving. (When our testers made this, they devoured it within hours—and sometimes minutes—of pulling it from the oven, but typically with this sort of baked good you can keep it in an airtight container or resealable plastic bag at room temperature for up to a couple days.)
Print Recipe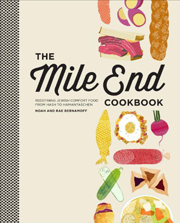 Recipe Testers Reviews
Homemade Matzoh Recipe © 2012 Noah and Rae Bernamoff. Photo © 2012 Quentin Bacon. All rights reserved. All materials used with permission.
If you make this recipe, snap a photo and hashtag it #LeitesCulinaria. We'd love to see your creations on Instagram, Facebook, and Twitter.