These delectable Portuguese turnovers (rissóis) adapted from my friend, Isaura, can be served as an appetizer, single course, or snack. Although they're usually made with shrimp, a filling of chicken or shredded poached salt cod is tasty as well.
These rissóis can be made ahead and frozen before frying (see Note). When you have unexpected guests, just take as many as you need from the freezer and fry them up. Make them small or make them a bit larger, but make them. Serve with your favorite wine.–Ana Patuleia Ortins
Portuguese Shrimp Turnovers
Quick Glance

(4)

2 H
2 H

Makes about 3 1/2 dozen
Print Recipe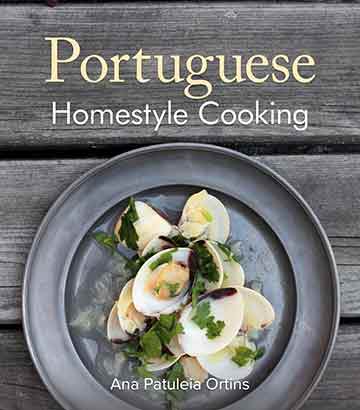 Ingredients
Email Grocery List
For the rissóis pastry
For the rissóis filling
For the frying
Directions
Make the rissóis pastry
In a 2-quart saucepan, place the milk, butter, and salt. Warm over medium-high heat until the milk is scalded, not boiling. Reduce the heat to medium-low.
Using a wooden spoon, vigorously stir the flour into the milk. Keep stirring over medium-low heat until it forms a dough. When the dough pulls away from the sides of the pan and forms a ball, remove the pan from the stove.
Turn the dough out onto a lightly floured work space. Using a plastic dough scraper or wooden spoon, turn the warm dough to knead briefly until smooth and the dough slightly springs back when pressed with your finger. (Don't overwork the dough.) Divide the dough in half, forming two balls, and cover with an inverted bowl. Set aside to cool to nearly room temperature.
Make the rissóis filling
Melt the butter in a 1-quart saucepan. Add the onion and saute over medium-high heat until lightly golden, about 10 minutes.
Reduce the heat to medium-low, pour in the milk, and heat to scalding, not boiling. Stir in the cilantro or parsley, hot-pepper sauce, salt, pepper, and nutmeg.
Combine the cornstarch or flour with the water. Stir into the milk and simmer over medium-low heat, stirring constantly until it thickens, about 1 to 2 minutes. (Don't over cook it or the cornstarch will break down and the mixture will loosen.) Stir in the chopped shrimp, heat through for 1 minute, and remove from heat. Set aside to cool completely.
Assemble and fry the rissóis
Take half the dough and roll out to 1/8-inch thickness. Using a cutter that is 3 1/2 to 4 inches in diameter (smaller if making appetizers for a party), cut disks of dough.
Place 1 teaspoon of filling in the middle of a circle. Fold the dough over to form a half circle, pressing the edges together. Set aside on a sheet pan or tray lined with plastic wrap. Repeat until all the filling is used.
Dip the pastries in beaten egg, then quickly into the breadcrumbs, shaking off any excess crumbs. Set aside.
Heat 2 or 3 inches of oil in a deep skillet over medium-high heat to a temperature of 350°F (175°C) or until a bit of the pastry sizzles when slipped in. Fry the rissóis, two or three at a time, until golden brown. Remove to paper towel to drain. Serve hot or at room temperature.
Print Recipe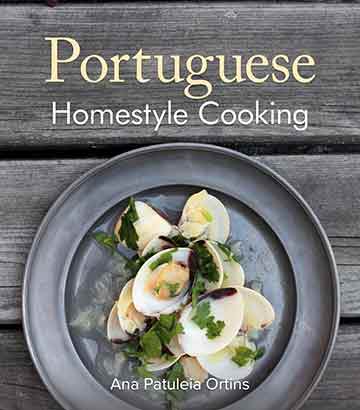 Variation
Substitute 1 1/2 cups finely chopped cooked chicken, rabbit, or shredded poached salt cod for the shrimp. Stir briefly, add 1 tablespoon finely chopped celery, stir, and assemble.

Note

To freeze, line a sheet pan with plastic wrap and set the pastries down in a single layer without overlapping. Cover well with plastic wrap, smoothing out as much air as possible. Freeze. They will keep for at least a month, but you most likely will use them before that time.
Portuguese Shrimp Turnovers Recipe © 2001 Ana Patuleia Ortins. Photo © 2018 Nelson Cardoso. All rights reserved. All materials used with permission.
If you make this recipe, snap a photo and hashtag it #LeitesCulinaria. We'd love to see your creations on Instagram, Facebook, and Twitter.