This celery marmalade is an easy preserve made with celery, sugar, wine, grappa, lemon, and chile flakes. The result is an unconventional yet sweet and stunning spread that pairs beautifully with cheese. Swear.
Celery marmalade? We know. It's defiantly unconventional. And most definitely odd. Yet it's a magnificent throwback to a time when if you found yourself with a bunch of something languishing in the fridge, you figured out a way to put it to use. Granted some things were far more inspired than others. Yet this stunning addition to a cheese or charcuterie plate that takes more of sweet than celery is guaranteed to start conversations. And in the best possible way.–Angie Zoobkoff
What To Do With Celery Marmalade?
Before we can explain what to do with celery marmalade, we want to explain when to make celery marmalade. Most folks we know have a heck of a lot of leftover celery  the day after Thanksgiving. Yet with a fridge crammed full of leftover mashed potatoes, stuffing, cranberry sauce, and turkey, guess what's going to draw the short straw on fridge space. And so when you tire of peanut butter and raisins on celery stalks, make this little number and set it out alongside some cheese and watch it lend the entire situation an air of sophistication.
Celery Marmalade
Quick Glance
1 H, 15 M
1 H, 15 M

Makes 4 cups
Special Equipment: Scale
Print Recipe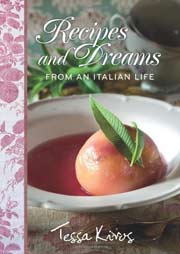 Ingredients
1 bunch celery (2 1/2 to 3 1/2 lbs)

5 cups granulated sugar

Good pinch chili flakes

Finely grated zest of 1 lemon, preferably organic (about 2 tablespoons)

Juice of 1 lemon (about 1/4 cup)

2/3 cup white wine

2/3 cup cold water, plus more as needed

4 tablespoons grappa
Directions
1. Wash and trim the celery and cut it into stalks. You will need about 10 ounces inner stalks with their leaves and 1 1/3 pounds thick outer stalks. Set the inner stalks aside from the thicker stalks.

2. Remove the strings from the thick stalks with a small, sharp paring knife by digging in at one end of the stalk, then lifting the strings and dragging them down. Strip all the strings away. Roughly chop the thick stalks and then blitz them in a food processor, pulsing them and being careful not to make it too fine as some small chunks of celery are lovely in the finished marmalade.

3. Take a look at the tender inner stalks. They probably won't need the strings removed. Slice these stalks and their leaves into thin rounds so they'll show up in your jars.

4. Dump all the celery in a large pot along with the sugar, chili flakes, lemon zest and juice, wine, and water and bring to a gentle boil. Lower the heat and simmer, uncovered, stirring extremely often to check that nothing is sticking or caramelizing. If it seems to be going along too quickly and the sugar is starting to turn a golden brown hue way before the celery begins to soften, add a little more water. Continue simmering and stirring for 45 minutes to 1 hour, until it's a bit jammy but still loose and somewhere around 220°F (104°C). This takes a while. Patience, please. To test when the marmalade is ready, drop a teaspoonful onto a small saucer and tilt. It shouldn't slide down easily but rather drag with a little resistance.

5. Add the grappa to the pot and let it cook for a couple minutes more and then turn off the heat. Ladle the marmalade into warm sterilized jars and either process in a hot water bath or seal the lids tightly according to manufacturer's directions and turn the jars upside down before cooling completely, turning upright, and storing in the pantry. Once opened, keep the celery marmalade in the fridge.
Celery Marmalade Recipe © 2013 Tessa Kiros. Photo © 2013 Manos Chatzikonstantis. All rights reserved. All recipes and photos used with permission of the publisher.
If you make this recipe, snap a photo and hashtag it #LeitesCulinaria. We'd love to see your creations on Instagram, Facebook, and Twitter.