The pastry, or pie crust, known as pâte sablée is used as a base for tarts and certain desserts such as Saint-Honoré.–Paul Bocuse
LC Wait! What? Note
We'd like to expand upon the rather abridged definition of pâte sablée given above by the brilliant Paul Bocuse. It helps to understand that there are three classic quick pastries, or pie crusts, in France, of which pâte sablée is one. Pâte brisée is the basic unsweetened French pastry, or pie crust, traditionally relied upon for savory pies and tarts. Pâte sucrée is, simply enough, pâte brisée with a smidgen of sugar and, hence, appropriate for use with any sweet something.. Pâte sablée, perhaps the rarest and loveliest of the three, boasts a relatively indulgent amount of sugar along with the notable additions of egg and cream, making it the richest, sweetest pie crust known to the French. It's also reputedly the trickiest pie crust known to the French, the ample sugar creating a more fragile dough to handle. As such, pâte sablée is often simply pressed into the tart pan by hand instead of being rolled, although, we found this particular pâte sablée to be quite a cinch to handle, actually. Despite a rather clumsy approach to getting it into the pan, the pie crust still ends up achieving a sweet, delicate, almost cookielike loveliness. Wondering what the heck to make with it? Pâte sablée is typically reserved for lightweight fruit tarts—you know, those lovely, shimmering French creations in the windows of patisseries featuring a skimpy layer of whatever fruit is in season, typically situated atop a thin schmear pastry cream and brushed with some melted preserves—so as not to overburden the delicate crust with a dense filling. Works for us.
Pâte Sablée (Rich Pie Crust)
Quick Glance
15 M
1 H, 30 M

Makes enough for two 9-inch tarts
Print Recipe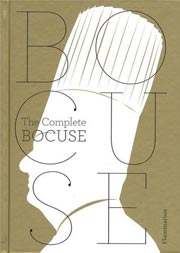 Ingredients
1 pound (500 grams) all-purpose flour

2 teaspoons (10 grams) sea salt

1 heaping tablespoon (15 grams) granulated sugar

2 large egg yolks or 1 large egg

2 to 3 tablespoons milk, cream, or water

3 1/4 sticks (375 grams) unsalted butter, softened
Directions
1. Sift the flour onto your work surface and shape it into a mound with a well in the center. Into the well, plop the salt, sugar, egg yolks or whole egg, and 2 tablespoons milk, cream, or water.

2. Using a spoon, stir the ingredients in the well until combined. Then gradually mix in the butter with the liquid ingredients in the well. Finally, using your hands, work the flour into the center of the well to combine it with the other ingredients. If necessary, add another tablespoon milk, cream, or water to create a smooth, soft dough. The dough must not be too firm. Do not overwork it, otherwise it'll be tough. When it's ready, the dough will be barely moistened and come together into a ball.

3. Working the pie crust dough as little as possible, gently divide it into 2 equal portions and shape them into disks. Stash the dough in resealable plastic bags and refrigerate until chilled through. (Because of the copious amount of butter in the dough, it may be a little tricky to roll out. Having the dough be properly chilled through helps minimize stickiness.)

4. Roll out the pie crust dough. It helps to roll it out between sheets of parchment paper or to simply forget rolling and instead press it into two 9-inch tart pans. Proceed with your preferred tart recipe.
T-Shirt Variation
Pâte Sablée Scrap Cookies
If you have any scraps of pâte sablée dough left over, reroll the the pie crust, cut into shapes, and bake on a parchment-lined baking sheet at 350°F (177°C) for about 10 minutes. Instant sugar cookies.
Pâte Sablée (Rich Pie Crust) Recipe © 2012 Paul Bocuse. Photo © 2012 Jean-Charles Vaillant. All rights reserved. All recipes and photos used with permission of the publisher.
If you make this recipe, snap a photo and hashtag it #LeitesCulinaria. We'd love to see your creations on Instagram, Facebook, and Twitter.