Yes. You saw that recipe title right. Cod and shrimp stew with quinoa. I, the last great holdout when it comes to anything remotely healthy, am trying to embrace good-for-me foods, and from my research, quinoa seems to be a gateway grain (well, actually, it's a seed).
Perhaps this behavior is due to delusions or a bad case of light-headedness brought on by eating way fewer calories, but maybe next week I'll even try farro, kamut, millet. Who knows? It's all part of my plan to transform from Fatty Daddy to Phatty Daddy in 2015.
Understand that I'm not giving up all those marvelous things I love, namely anything slathered with duck fat. I'm just adding some other things that I'd always thought I hated. I guess I'm not that different from Mikey in the old Life cereal commercials. (All you millennials, check out the video below if you've no idea what I'm talking about.)


Anyways, I whipped up this cod and shrimp stew a few days ago when The One came home with a surplus of Pacific cod. We had a pretty awful soy-glazed cod the first night thanks to a Weight Watchers recipe I'd found online. (I know, I know, what was I thinking? Some of their recipes are pretty good.) As I said to The One, we can do better.
So I came up with this stew. Thing is, I knew that in order to feel full, I'd have to eat a whole damn pot, so I decided to take the plunge and try quinoa. For years I've trilled, "This queen knows that queen-noh-ah ain't for him." (I knew the proper way to pronounce "keen-wah," this was just my little way of being blissfully ignorant and defiant.) Well, I'm eating my hat, along with my whole grains. And if I'm being totally honest with you, stooping to ancient grains just chaps my ass. I never, ever thought I'd do such things. They're for hippies and people who work in co-ops and mothers who make their kids wear hazmat suits when eating dinner. But I have to say, that quinoa was—damn it—good. Really good. The quinoa soaked up the sweet, briny flavor of the broth, and it certainly didn't feel as if I were eating bug larvae, which is what I'd assumed the texture would be like. (Then again, having never eaten bug larvae, I really have nothing to compare it to.) Who knows where my brave new world of eating will take me next?

Cod and Shrimp Stew with Quinoa
I buy a lot of Gulf shrimp shipped directly to me overnight. I do this because the shrimp have their heads on, and all the "heady" stuff makes all kinds of wonderful things taste even more wonderful-er. Like shrimp risotto. And this cod and shrimp stew. See, each time I cook with Gulf shrimp, I freeze the heads and shells in order to make or enrich stock at a later date. For this cod and shrimp stew recipe, I used 1 pound head-on Gulf shrimp. I decapitated them, removed the shells, and tossed them all in a pot of store-bought chicken stock for a few minutes before commencing with the recipe. What a difference! It tasted sweet and complex. You may not be able to get your hands on head-on shrimp, and that's not a problem. But always try to bring home shrimp in their shell because when a recipe like this comes along, a few handfuls of shells added to the cooking liquid make all the difference in flavor. To enrich your stock, heat it over low heat, toss in the shells (and heads if you have them), and let simmer for 20 minutes. Strain the stock through a fine sieve. Carry on.–David Leite
LC By Popular Demand Note
This recipe comes to you by popular demand. See, David casually mentioned he made a cod and shrimp stew with quinoa recipe one night for supper on social media, and suddenly WHAM-O! Requests galore. As always, dear readers, your wish is our command.
Cod and Shrimp Stew with Quinoa
This cod and shrimp stew with quinoa came from my desire to make something a little healthier but still incredibly tasty and satisfying. There isn't even any duck fat in it.
Ingredients
1

tablespoon

olive oil

2

medium

yellow onions

,

cut in half and sliced into half moons

1

small (6 oz)

fennel bulb

,

stalks and core removed, bulb thinly sliced

3

garlic cloves

,

minced

Pinch

red pepper flakes

,

or more to taste

One

(28-ounce)

can whole tomatoes, well crushed by hand

,

with their juices

2 1/2

cups

fish, seafood, shrimp, or chicken stock,

enriched with the shrimp shells, if you have them

1

tablespoon

store-bought or homemade tomato paste

8

ounces

medium shrimp

,

shelled and deveined, shells reserved

8

ounces

Pacific cod

,

cut into 1-inch (25-mm) cubes

8

cups

cooked quinoa (follow the package directions)

Kosher and freshly ground black pepper
Instructions
Heat a Dutch oven or large pot over medium-high heat. Drizzle in the oil and then add the onion and fennel slices. Cook, stirring often, until soften but not browned, 7 to 10 minutes. If the pan threatens to dry out, drizzle in a little extra oil or, if you're seeking to save those fat calories, do what I did and carefully add a few tablespoons of water, being mindful that it can cause the oil to spatter.

Add the garlic and red pepper flakes and cook, stirring a few times, for 1 minute.

Dump in the tomatoes and stock and then stir in the tomato paste. Bring the liquid to a boil. Reduce the heat to a gentle simmer and let it burble for 10 minutes.

Add the cod and shrimp, cover the pot, turn off the heat, and let the residual heat cook the fish through, about 5 to 8 minutes, maybe longer if you have ginormous shrimp or chunks of fish. Taste and season with salt, if needed, and black pepper.

Scoop 1 cup cooked quinoa into a shallow bowl and ladle 1 cup cod and shrimp stew on top, making sure everyone gets an appropriate share of seafood. [Editor's Note: David asked that we include mention that 1 cup stew equals 3 Weight Watcher points, and 1 cup stew plus 1 cup quinoa equals 8 Weight Watcher points.]
Notes
Going To Town Variation
You can add or substitute all kinds of fish and seafood here. I like to add 8 ounces sea scallops to the mix. You can also add mussels and clams. To do so, add the scrubbed (and, if using mussels, debearded) shellfish to the pot as the liquid is coming to a boil. It will take time for the shells to open. Once they have, add the cod and shrimp and then pull the pot off the heat and let everything continue to "cook." Remember, though, the more seafood you want to add, the more of the other ingredients, especially the canned tomatoes and stock, you need to add as well. Just keep things in proportion and you'll be fine.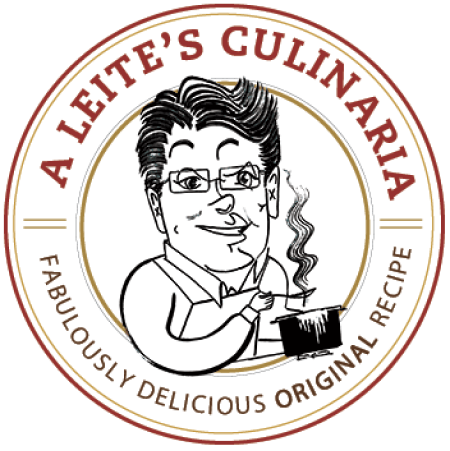 Nutrition
Serving:
1
serving
Calories:
766
kcal
Carbohydrates:
112
g
Protein:
50
g
Fat:
13
g
Saturated Fat:
2
g
Polyunsaturated Fat:
6
g
Monounsaturated Fat:
4
g
Trans Fat:
0.004
g
Cholesterol:
177
mg
Sodium:
163
mg
Potassium:
1410
mg
Fiber:
12
g
Sugar:
1
g
Vitamin A:
66
IU
Vitamin C:
3
mg
Calcium:
159
mg
Iron:
9
mg
Nutrition information is automatically calculated, so should only be used as an approximation.
Recipe © 2015 David Leite. Photo © 2015 David Leite. All rights reserved.
---