Got gochujang? If not, then you need to drop everything and try this simple recipe for authentic homemade Korean chile paste. It's got a sweet heat as well as some serious umami and it goes spectacularly with EVERYTHING. Here's how to make it.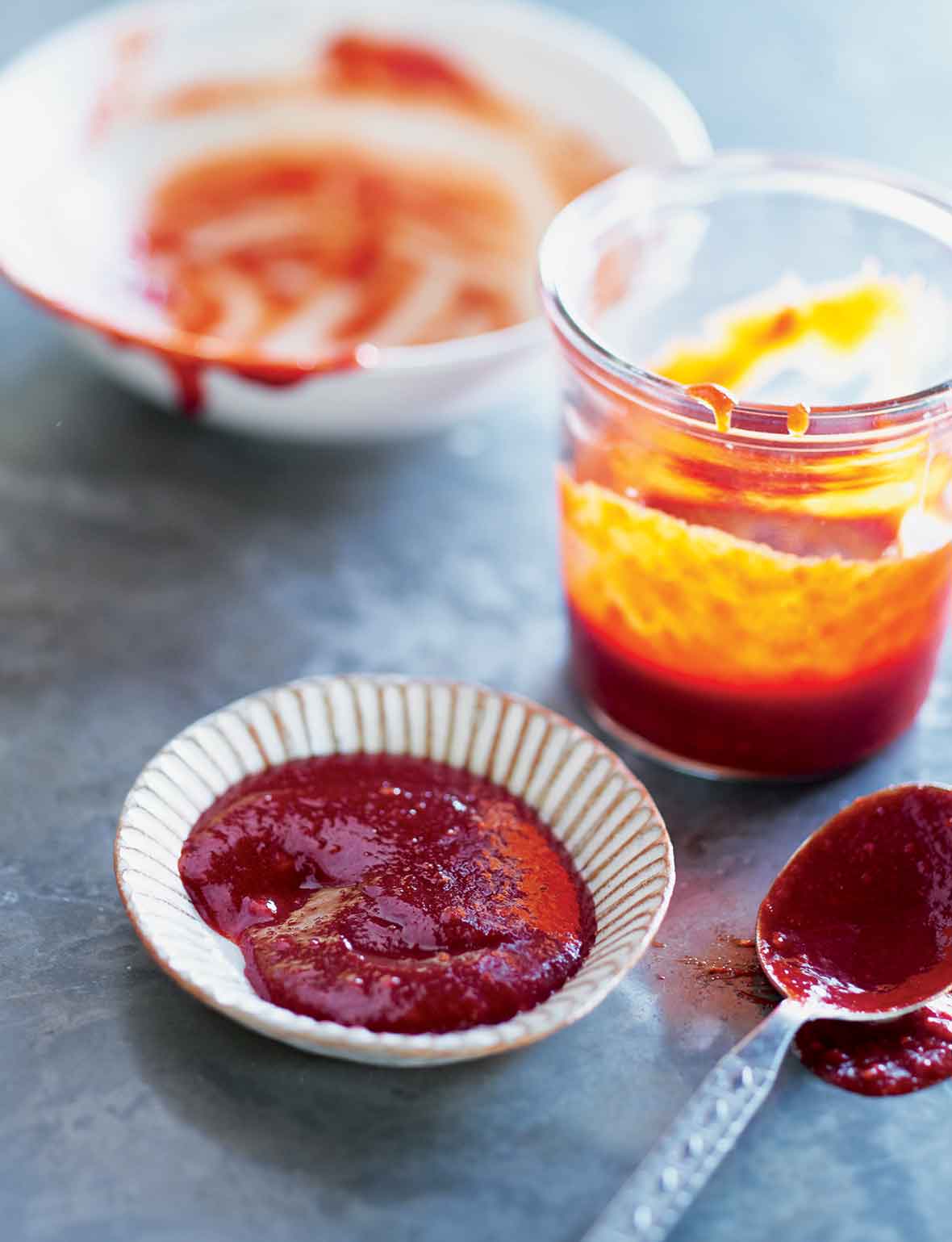 Got gochujang? It's a savory, salty, sweet, rather unforgettably pungent, red chile paste from Korea that's far more complex than Sriracha and can lend its rather unforgettable accent to anything. And thanks to this recipe you can save yourself a trek to Koreatown to get the stuff. This rendition mimics the store-bought stuff that you'll find in rectangular tubs with a flip-top lid at Korean markets but it's made with simple ingredients you can find in any ordinary supermarket.Gochujang (pronounced gah chu jang) has a sweet heat that varies in its intensity. The rendition here is a touch more fiery than most supermarket brands. You can easily mollify more timid palates by using a touch less cayenne or a little more sugar.–Renee Schettler Rossi
How To Use Gochujang
How to use gochujang is up to you. Traditionally, it brings a depth and complexity that simply can't be equaled by other hot sauces to almost everything Korean, including bulgogi, bibimbap, kimchi, Korean fried chicken, Korean beef tacos smothered with kimchi, countless pork preparations, stir fry dishes, and noodle creations of all sorts. Call us rebels, but we also quite like to incorporate it into all manner of untraditional things, including…
Slathered on burgers
Mixed into marinades (be careful as the sugar in the gochujang can cause meat to scorch if cooked over crazy high heat)
Stirred into braises and stews (including slow-cooker recipes)
Dribbled over fried eggs (preferably that you've perched atop some rice)
Tossed with chunks of winter squash prior to roasting
Added to deviled eggs
Stirred into soup
Mixed with mayo and slathered on sandwiches
Got a can't-live-without use for gochujang? Let us know in a comment below!
Gochujang
Quick Glance

(2)

5 M
5 M

Makes 1 cup
Print Recipe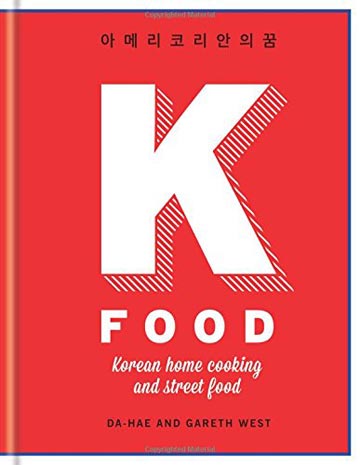 Ingredients
Email Grocery List
Directions
Stir together the miso, corn syrup, cayenne pepper, mirin, sugar, and garlic until well combined. Decant the gochujang mixture into a clean jar or resealable container, cover, and stash it in the refrigerator for up to several weeks. The gochujang is fine to use immediately but if you wait several days the flavor will be more melded and nuanced.
Print Recipe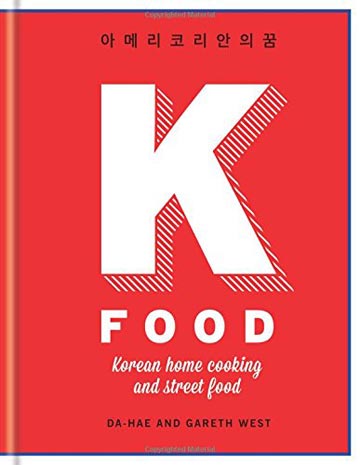 Recipe Testers Reviews

Gochujang is an incredibly useful Korean condiment that combines fermented soybean funkiness with chile heat and unabashed sweetness. This simple recipe using supermarket ingredients takes only a couple minutes to put together and hits the same notes. I did a side-by-side tasting with a commercial gochujang to compare the flavors. This recipe makes a Korean chile paste that is considerably hotter, less salty, and less sweet than store-bought renditions. Whether that's a good thing or not depends on what you are going for, but you can always add more miso and more sweetener, can't you? Too hot? Reduce the chile or, better yet, use a blend of hot and mild ground chiles. This version came out quite a bit thicker than my jar of commercial gochujang, which is also not really a problem. You can always thin it with water, more mirin, or, better yet, bourbon.

Gochujang is one of my new favorite things to add to sauces and marinades these days. I LOVED making this recipe because it demystifies an otherwise mysterious—and delicious—ingredient that is sometimes hard to come by, so it's great to have the knowledge in one's back pocket to whip it up so easily. Although I can find it at almost any of the stores I frequent, it isn't that way for lots of folks, and I still don't have a huge choice of brands. One change I needed to make was actually due to another ingredient I couldn't find to save my life—corn syrup! For whatever reason, it was not in ready supply. So, I improvised and used dark agave nectar, which I actually think was a great swap! (I'm also more likely to have agave nectar on hand at home anyhow, making this recipe even more realistic for me to make). I used some of the gochujang the day after making it, and though it added a great kick to my dish, I felt like the depth of flavor wasn't quite there yet. I'd love to know how long is best to wait until the flavors meld. Other than that, it was fantastic, and I'm thrilled to have this simple sauce in my arsenal.
Gochujang Recipe © 2016 Da-Hae West | Gareth West. Photo © 2016 David Munns. All rights reserved. All materials used with permission.
If you make this recipe, snap a photo and hashtag it #LeitesCulinaria. We'd love to see your creations on Instagram, Facebook, and Twitter.