This classic bacalhau à Gomes de Sá, or Portuguese salt cod-potato-onion casserole, is authentic in all ways but one: Instead of peeling, boiling, and cutting the potatoes, they're very thinly sliced, layered in the dish, and cooked in the oven.
I grew up being served bacalhau à Gômes de Sá. Eating it was something entirely different. I refused to eat anything Portuguese when I was a kid. (Or at least I tried.) But over the years, I watched as my father consumed mountains of this dish, one of his absolute favorites. It wasn't until I was an adult that I understood the pleasures of this homey and classic casserole.
Traditionally, the potatoes in the dish are peeled, boiled, cooled, and sliced 1/4 inch thick. I found in time that I could save nearly an hour's worth of prep if I simply sliced the potatoes even more thinly and allowed them to cook in the oven.–David Leite
How to Buy, Reconstitute, and Cook Salt Cod
To purchase salt cod, or bacalhau, you want to seek out cod that's preferably from Norway, which you can find in Portuguese, Italian, Greek, Spanish, or Latin markets. Buy the thickest, firmest pieces possible; they'll make for a more substantial meal and a prettier presentation.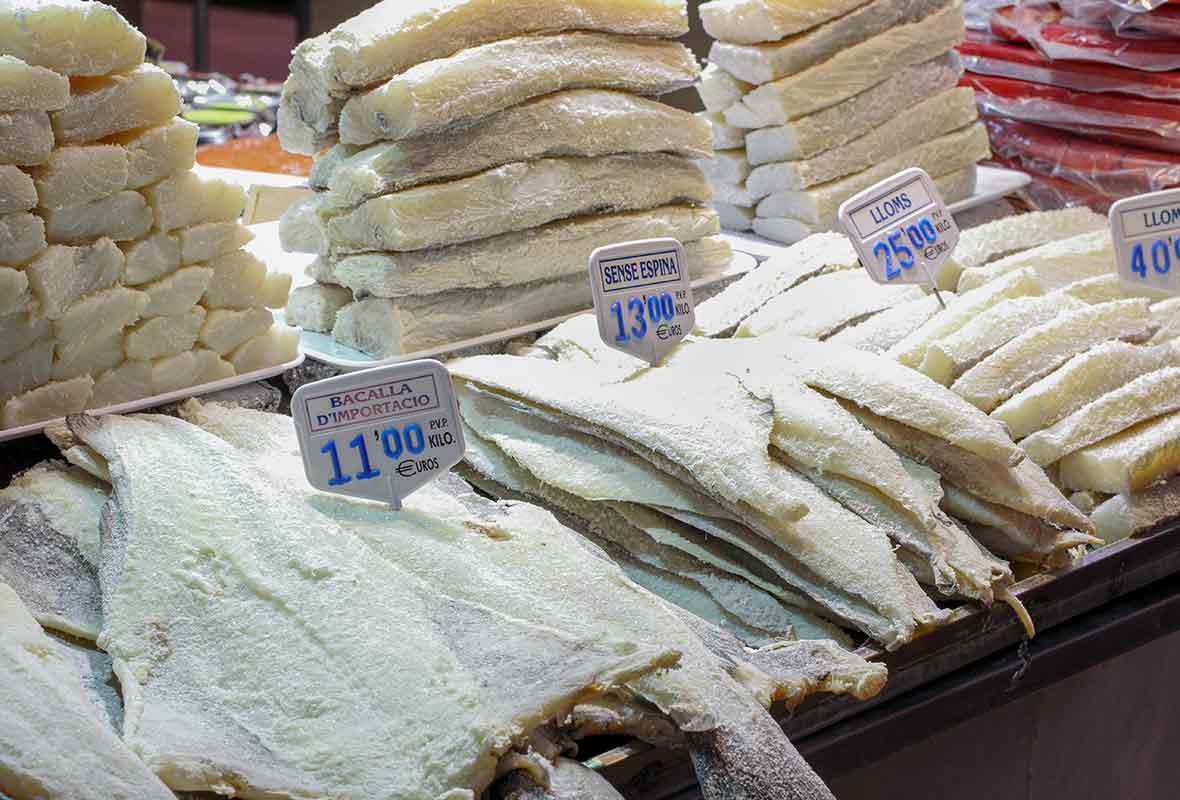 To reconstitute salt cod, rinse it well under running water to remove any surface salt. Place the pieces in a large bowl and cover with cold water by 2 inches. Stretch some plastic wrap over the top and refrigerate it, changing the water several times, until the fish is sufficiently desalted for you. Take a nibble. If it's too salty, change the water again  and let it sit for a few more hours. The process can take anywhere from 12 to 48 hours, depending on the type and size of the fillet. Above all, bear in mind: You can always add salt back to the finished casserole, but you can't remove it once it's in there.
To cook salt cod, bring a saucepan filled with enough water–or, if you prefer, milk–to submerge the cod to a boil. Reduce the heat to low, add the soaked cod, and simmer gently until it flakes easily when poked with a fork, 15 to 20 minutes, depending on the thickness of the fillets. Drain in a colander and let cool. Remove any bits of skin, bones, and spongy ends and then continue with the recipe. Photo © 2012 The Travelista.
Bacalhau à Gomes de Sá
Quick Glance
1 H
2 H, 10 M

Serves 4 to 6
Print Recipe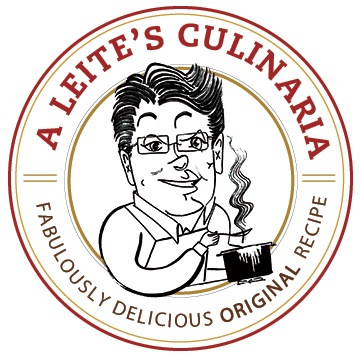 Ingredients
Olive oil

2 large Spanish onions, cut in half and then sliced into half moons

2 bay leaves

4 garlic cloves, minced

Salt and freshly ground pepper

1 3/4 pounds Yukon Gold potatoes, sliced 1/16-to-1/8-inch (1 to 3 mm) thick

1 1/2 pounds salt cod, soaked and cooked (above)

2/3 cup pitted Kalamata olives in oil, sliced, plus more for garnish

6 large hard boiled eggs, 4 eggs cut crosswise into 5 or 6 slices each; the remaining 2 eggs cut lengthwise into quarters

2 tablespoons chopped flat-leaf parsley
Directions
1. Position a rack in the middle of the oven and crank the heat to 350°F (176°C).

2. Drizzle a good glug of the oil (maybe 3 to 4 tablespoons) in a large skillet and set over medium-high heat. When the oil shimmers, add the onion slices and bay leaves. Cook, covered, stirring occasionally, until the onions are golden and soft, 20 to 25 minutes. Add the garlic and cook 1 minute more. Slide off the heat and let cool slightly.

3. Meanwhile, liberally coat a 2-quart casserole dish with olive oil. Sprinkle the bottom with salt and pepper.

4. Line the bottom with some of the potato slices, overlapping them in concentric circles, creating a flower pattern.


5. Scatter some of the cooked onions and olives over the potatoes.


6. Place some of the chunks of cooked salt cod on top of the olives and potatoes.


7. Top with one sliced hard-boiled egg.


8. Cover with a layer of potatoes and top with a good glug of olive oil and a generous amount of salt and pepper.



9. Continue layering the onions and olives; salt cod; sliced egg; and potatoes, salt, and pepper–ending with potatoes. Occasionally press down on the casserole to make sure the layers are even and flat.

10. Cover the pan with foil and slide it into the oven. Cook until the potatoes are tender when pricked with a fork or skewer, 30 to 60 minutes, depending how many layers you have. Uncover the casserole and continue cooking until the top is lightly browned, 10 minutes more.

11. Remove the pan from the oven and let the casserole cool slightly. Strew the remaining olives, the parsley, and top with the egg quarters. Proudly carry the pot to the table and wish everyone bom apetite!
Bacalhau à Gomes de Sá Recipe © David Leite. Photo © 2018 David Leite. All rights reserved. All recipes and photos used with permission of the publisher.
If you make this recipe, snap a photo and hashtag it #LeitesCulinaria. We'd love to see your creations on Instagram, Facebook, and Twitter.