For me, peaches are for cobbler and blueberries are for fried pies. I savor the flavor of a tart berry, butter, and sugar combo, whether it's an elevated recipe like this or the star-wrapped pies in the candy store (which I'd pass up everything in the store for as a kid).–Todd Richards
WHAT CAN I SERVE WITH BLUEBERRY HAND PIES?
Now, these hand pies are perfect for a quick nosh on the go. Or for kids—who always love a sweet little treat of their own. And, honestly, they go with anything—coffee, tea, a big old glass of milk. But beyond that, Chef Todd Richards has a few suggestions for you. And who knows better than the chef? He suggests a lovely glass of sparkles like a Champagne or prosecco, or a sparkling rose. Chardonnay is another of his top picks, as well as a dry cider. We're just saying, these little gems go with anything, so have at it.
Blueberry Hand Pies
The leftover filling is great on pancakes, waffles, or ice cream.
Ingredients
For the blueberry hand pies
1

cup

granulated sugar

2

tablespoons

cornstarch

3/4

cup

water

1/4

cup

dark rum

1

teaspoon

orange zest (from 1 orange, preferably organic)

1/4

teaspoon

vanilla extract or paste

1

pinch

kosher salt

1

sprig thyme

1 1/4

pounds

fresh blueberries

1

recipe store-bought or homemade double-crust pie dough
All-purpose flour,

for dusting

1

large

egg

4

cups

mild vegetable oil
For the lemon glaze
1

cup

confectioners' sugar

2

tablespoons

Meyer lemon juice or regular lemon juice

3

teaspoons

heavy cream
Instructions
Assemble the blueberry hand pies
In a medium saucepan, whisk together the sugar and cornstarch.

Pour in 1/2 cup water and whisk until combined. Whisk in the rum, orange zest, vanilla extract or paste, and salt. Add the thyme sprig. Set the saucepan over medium heat and cook, whisking constantly, until the mixture is reduced and syrupy, 12 to 15 minutes.

Remove from the heat and gently stir in the blueberries. Let stand for 30 minutes.

Remove and discard the thyme sprig from the blueberries. Divvy the piecrust in half. Cover and refrigerate 1 portion until ready to use. On a lightly floured surface, roll out the remaining portion to 1/8-inch (3-mm) thickness on a lightly floured surface. Cut the dough into 10 circles with a 4 1/2-inch (11-cm) round cookie cutter gently rerolling the dough scraps once and cutting out more rounds. Repeat with the remaining dough half.

Spoon about 1 tablespoon filling into the center of each dough circle. Whisk together the egg and remaining 1/4 cup water. Brush the edges of each pie and fold the dough over the filling so the edges meet. Press the edges together with a fork to seal, taking care to seal the sides together well to prevent leaking. Repeat the process with the remaining dough, filling, and egg wash. (You may end up with some extra filling. We highly encourage spooning it over vanilla ice cream. Or just scooping it up straight from the pan.)
Fry the blueberry hand pies
In a deep-sided skillet set over medium heat, warm the oil to 375°F (190°C). Place a couple layers of paper towels on a baking sheet and place alongside the stove. Fry the pies until golden brown, 2 to 4 minutes. Turn and cook 2 minutes longer. Use a slotted spatula to move the pies to paper towels. Let cool for 20 minutes.
Drizzle the blueberry hand pies with icing
In a small bowl, whisk together the confectioners' sugar and lemon juice. Slowly whisk in the cream, 1 teaspoon at a time, until the desired consistency is reached.

Drizzle the glaze over the pies and devour immediately.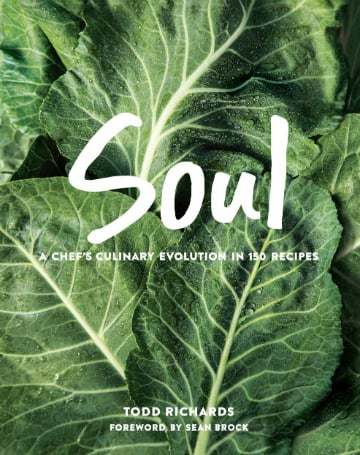 Nutrition
Serving:
1
blueberry hand pie
Calories:
262
kcal
Carbohydrates:
39
g
Protein:
2
g
Fat:
10
g
Saturated Fat:
5
g
Trans Fat:
1
g
Cholesterol:
14
mg
Sodium:
102
mg
Potassium:
60
mg
Fiber:
2
g
Sugar:
25
g
Vitamin A:
57
IU
Vitamin C:
5
mg
Calcium:
10
mg
Iron:
1
mg
Nutrition information is automatically calculated, so should only be used as an approximation.
Recipe © 2018 Todd Richards. Photo © 2018 Time, Inc.. All rights reserved.
---
Recipe Testers' Reviews
These blueberry hand pies were a great, fun, delicious recipe to make. Very friendly for a busy mom to make, as well. Loved this recipe, I will be making these again and again. I can't wait to take them on a picnic, I think they'll travel beautifully, and to a potluck, as they'll add that special something and no one will need to know how easy they were.
I used a pre-made double pie crust and rolled it out per the directions. The ratio of filling to piecrust was just right. I did have a lot of filling leftover. I'd also taste the berries ahead of time and probably reduce the sugar in the filling a bit to get more of the blueberry's characteristic tartness.
I'm a little leery of thyme in recipes so, full disclosure, I used a very small sprig. It added just that little hint of something, which was exactly what I was hoping for. I subbed water for the rum, I'm not a fan of the taste of alcohol in baked goods, and was very happy with that substitution.
My pies fried much quicker than the recipe indicated, mine were fully cooked in 2 minutes, so watch them carefully. The amount of glaze was just right, though a smidge thin, I think next time I'll leave out the cream so the Meyer lemon flavor shines a little more brightly. A delicious complement to the blueberries.
These cute, homey little hand pies were well received by my family. They seemed surprised I'd made them and there were smiles all around. The filling was very good with the rum, orange zest, and vanilla bean paste. The glaze was lemony and complemented the blueberries nicely.
The only issue I had was keeping my oil at temperature. It spiked and I ended up with a few dark brown pies. I wished I had a deep fat fryer that would keep the temperature even.
A very nice recipe that I'd make again and try with other fruit fillings and possibly even meat. Great for a weekend treat with any fruit in season.
I'd make these blueberry hand pies again. The sweetness of the glaze offset the tartness of the blueberries. The eating was very messy. I could taste the orange zest but not the thyme sprig in the finished product.
I cooked the sugar rum solution for 15 minutes and during this time it became darker and more syrupy, ending up the color of fudge. I needed to drain the fruit mixture from the syrup before filling the pies as juice oozed out when I tried to close the pies. The pies fried easily. I used all-butter puff pastry.