Sofregit is a simple sauce made from simmering onion and bell pepper in olive oil and tomato sauce until thick. Also known as sofrito, it's a foundation for many authentic Spanish, Italian, and Portuguese dishes.
This sofregit is the Catalan version of the classic sofrito that is the foundation of many, many authentic Spanish dishes, including the spicy sauce that anoints skewers in the photo. It's a simple sauté of onion, tomato, and bell pepper that basically bubbles together low and slow on the stovetop until everything literally melts together. (You'll know it's ready when your kitchen smells like a Barcelona spice market.) It may take some resolve not to eat it by the spoonful—consider yourself warned—although you'll want to save plenty to stir into stews, eggs, rice dishes, or roasted vegetables. We're particularly keen on how it elevates the sauce for Moroccan-inspired lamb skewers.–Jenny Howard
Sofregit
Quick Glance
Quick Glance
10 M
2 H, 10 M

Makes about 1 1/2 cups
Print Recipe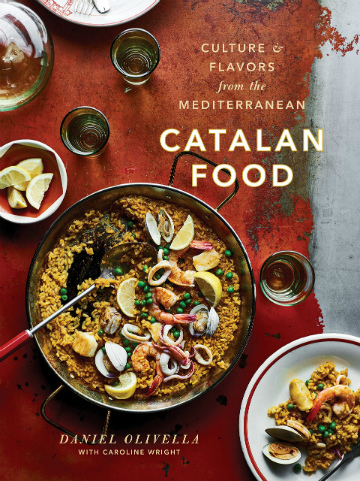 Ingredients
Email Grocery List
Directions
In a medium saucepan over medium-high heat, warm the oil until it shimmers. Add the onion and salt and reduce the heat to medium-low. Cook, stirring often to prevent burning, until the onion is translucent, 15 to 20 minutes. Add the bell pepper and cook until the onion turns very soft and pale golden and the pepper is tender, 15 to 20 minutes more. Give it time. When it's ready, the onion will fall apart in your fingers.
Add the tomato sauce, increase the heat to medium-high, and bring the mixture to a boil. Reduce the heat to low and gently simmer, uncovered and stirring occasionally, for 1 1/2 hours. You should see only a few bubbles here and there as the sauce cooks. The sofregit is finished when it's reduced to a thick, chunky consistency that falls from a spoon in a dollop. You'll end up with about 1 1/2 cups sofregit. (You can refrigerate the sofregit for up to several days or freeze it by spooning it into ice cube trays in 2-tablespoon portions and then placing in the freezer until frozen throughout. Pop the sofregit out of the trays and place them in a resealable plastic bag. Store in the freezer for up to 3 months. Thaw before using or add them directly to the pan for dishes that will be simmering.)
Print Recipe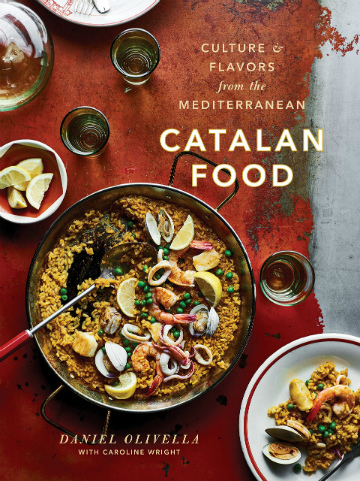 Recipe Testers Reviews

Amazing!! I had to stop myself from hovering over the pot with a spoon for "just one more taste" when all that onion and pepper goodness had literally melted together after a long simmer. I love that it's a cinch to pull together and then freeze for future use. All timing and descriptions were accurate.

If you're making your own sofregit to include in another recipe, plan to either do that early in the day or even a day before so you can take your time to thoroughly cook it down. It's a great weekend project where you can be near the kitchen to stir frequently while you get on with other things.

I made the sofregit the day before. The timing was pretty accurate, although the bell peppers and onions took approximately 25 minutes to reach pale golden and soft, but after 90 minutes the sofregit was chunky, thick, and concentrated.
Sofregit Recipe © 2018 Daniel Olivella. Photo © 2018 Johnny Autry. All rights reserved. All materials used with permission.
If you make this recipe, snap a photo and hashtag it #LeitesCulinaria. We'd love to see your creations on Instagram, Facebook, and Twitter.