An array of salmon recipes that run the gamut from practical to aspirational. Whether you care for your fish grilled or broiled, simple or swanky, healthy or a little on the indulgent side, you'll find a weeknight dinner option here.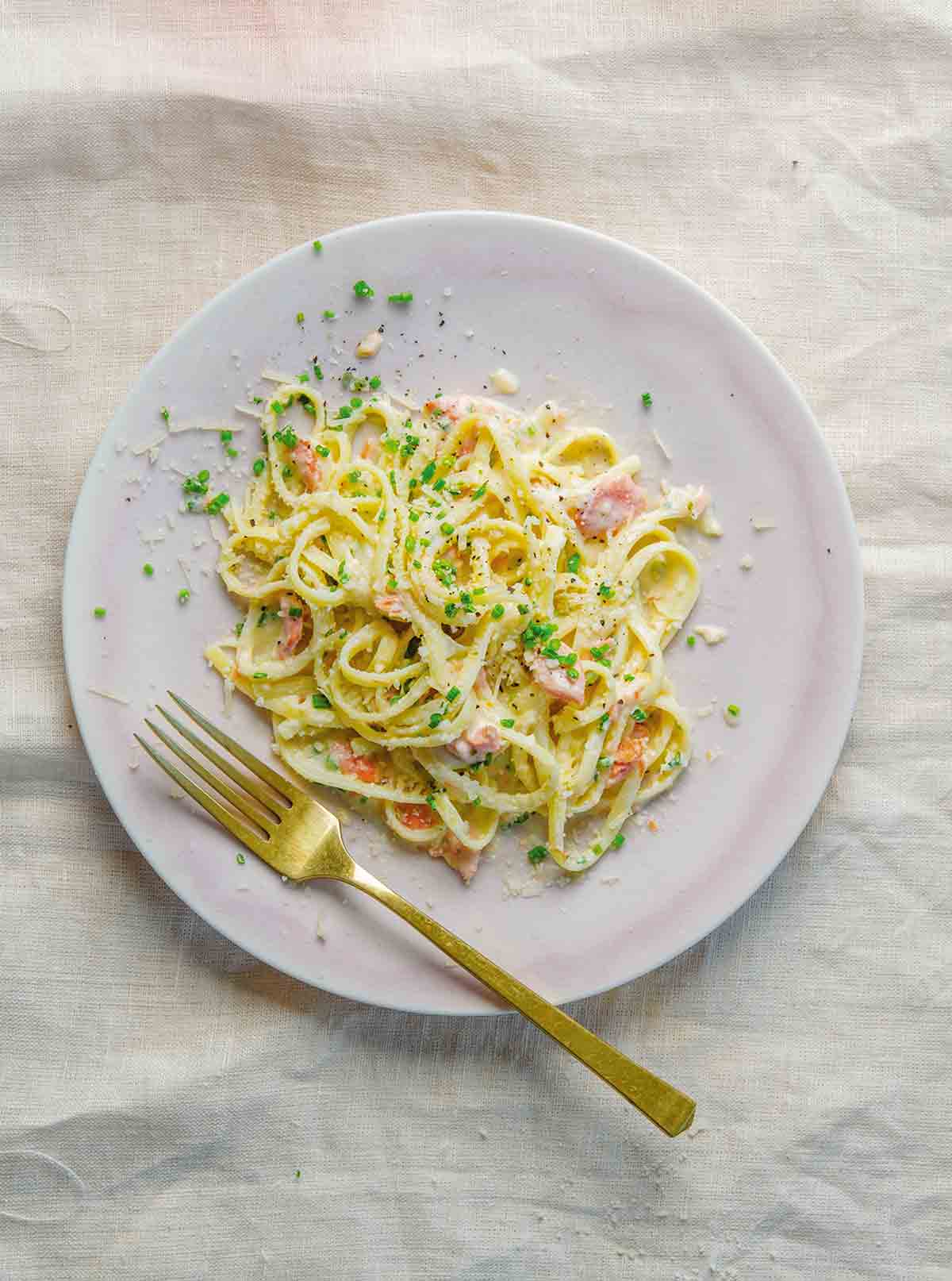 This lemony salmon pasta is an easy weeknight meal that combines leftover cooked salmon with pasta and a creamy lemon sauce. A quick and elegant weeknight winner.
Recipe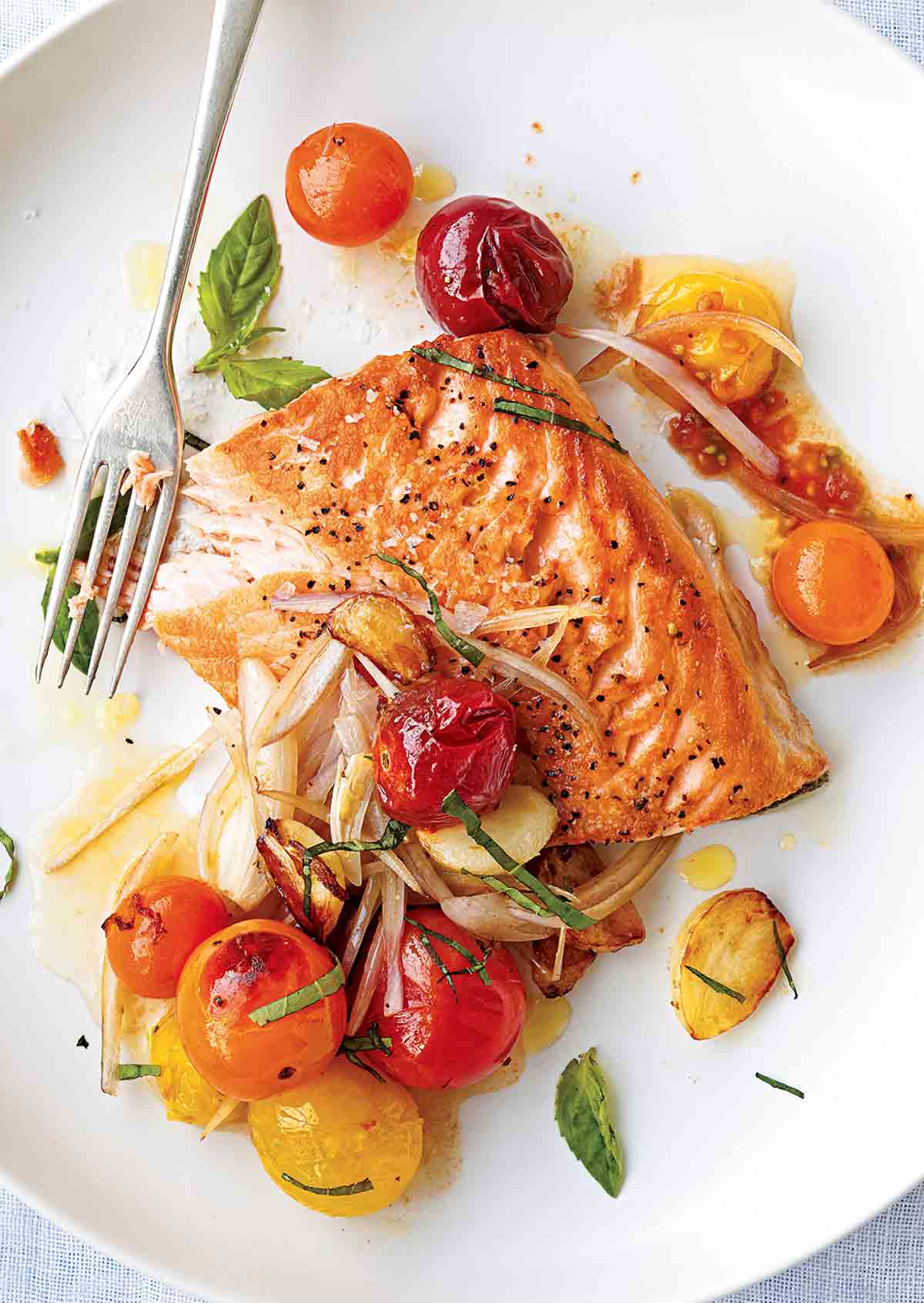 This salmon with blistered cherry tomatoes is quick, easy to make, and healthy. In other words, perfect weeknight fare.
Recipe
This easy cedar plank grilled salmon is made on your grill with a simple Asian-inspired glaze of wasabi, sugar, soy sauce, and ginger.
Recipe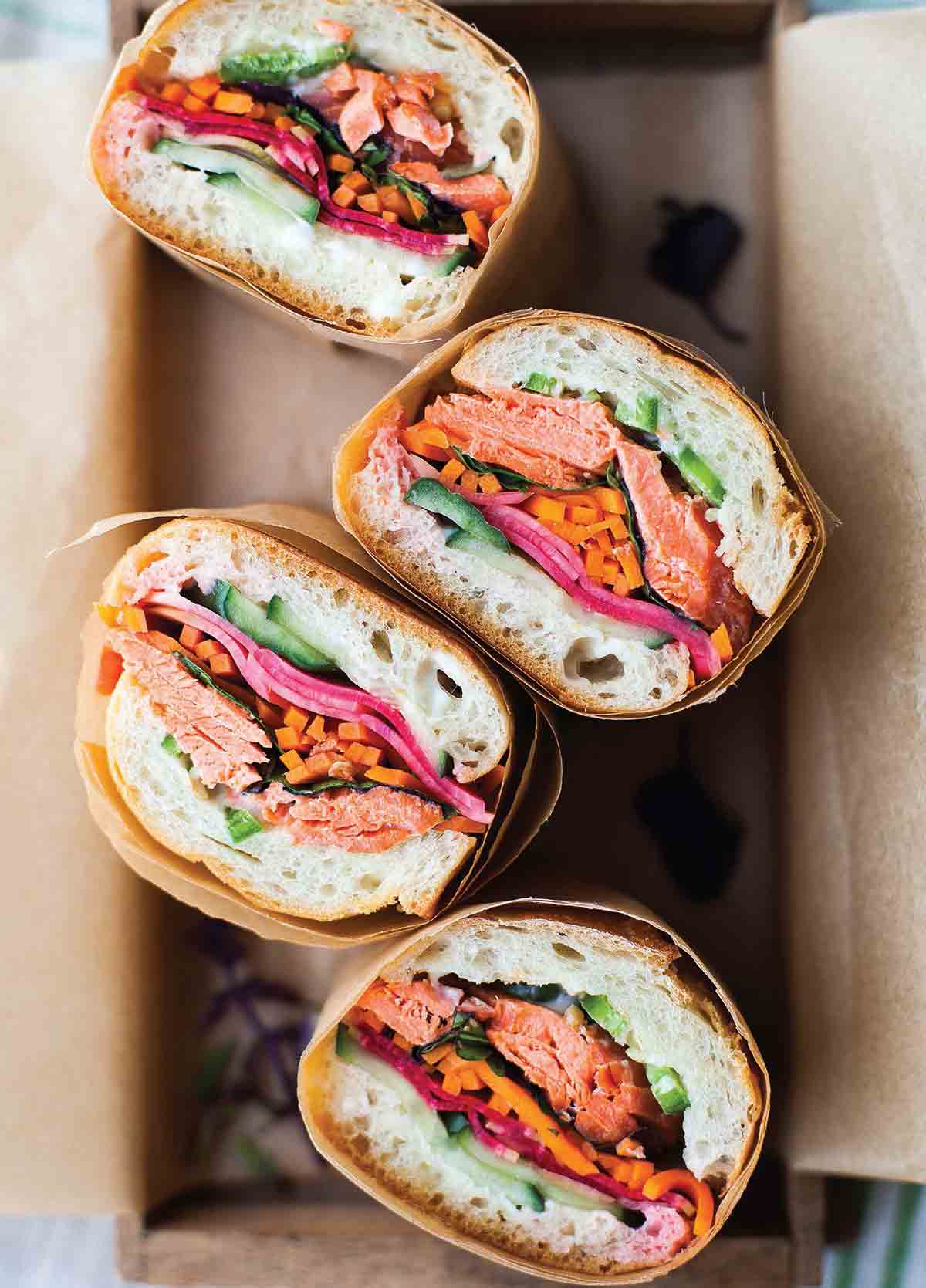 My recipe for banh mi swaps in flaky salmon for the usual pork and adds a drizzle of garlicky aioli to boot. Unconventional perhaps but I'll think you'll love it just as much.
Recipe
These maple glazed salmon fillets are simplicity itself. Nothing more than salmon soaked in maple syrup, soy sauce, and paprika. Sure, they marinate all day, but they take all of 10 minutes to cook. And the flavor? Well, look at how many testers loved it.
Recipe
Salmon summer rolls are a simple and stunning upgrade to classic Vietnamese summer rolls with shrimp and pork. Filled with pea shoots, rice vermicelli, and salmon, they're dipped in a scrummy peanut-hoisin sauce that makes everything even better.
Recipe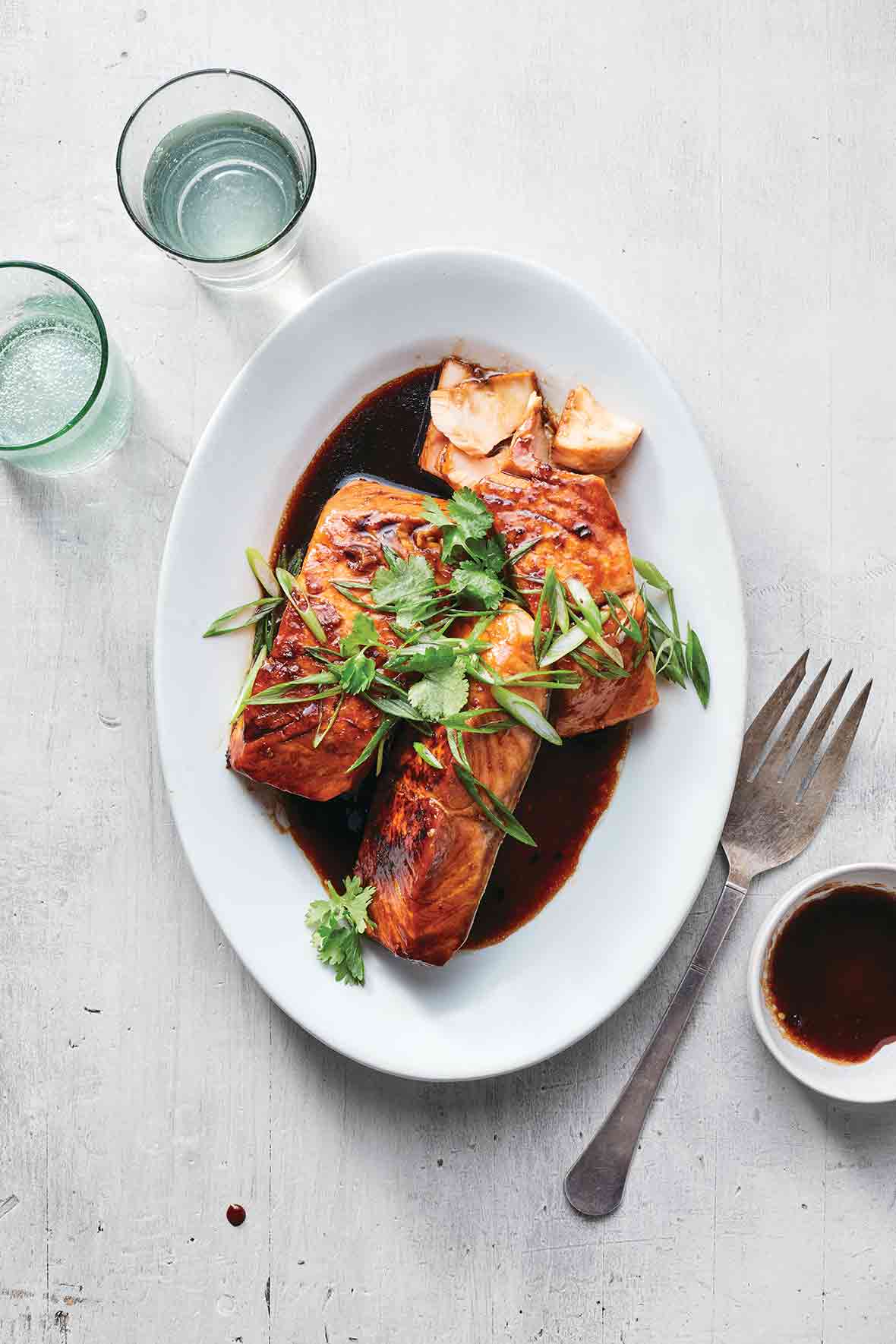 Whether you use an Instant Pot or your old stove top mode pressure cooker, you won't regret making this Vietnamese caramel salmon. It comes together in minutes–minutes!–and is rich with Asian flavors.
Recipe
© 2020 Leite's Culinaria. All rights reserved. All materials used with permission.