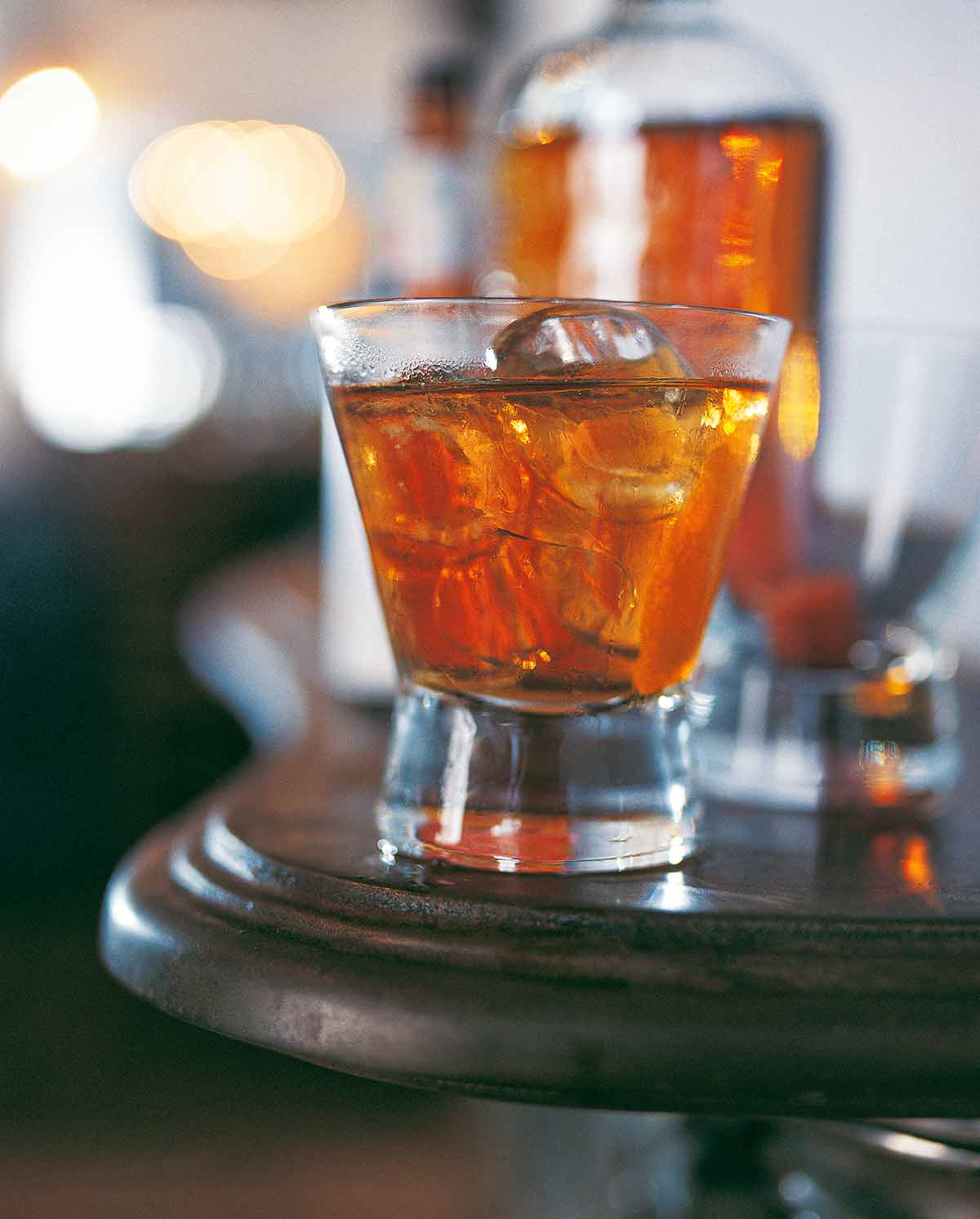 Classic Old-Fashioned Cocktail
This classic old-fashioned cocktail recipe, made of sugar, water, whiskey or bourbon, and a splash of bitters, is an American classic.
Recipe
Classic Manhattan Cocktail
A classic Manhattan cocktail is incredibly sassy. Made with whiskey, sweet vermouth, Grand Marnier, bitters, and a lemon twist, it's a classic for a reason.
Recipe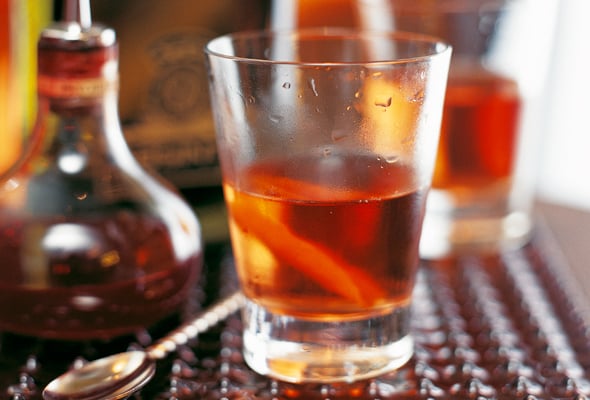 Sazerac Cocktail
The Sazerac cocktail is making a comeback revisiting the charm of old-school cocktails. Rye whiskey, absinthe, bitters, simple syrup, and a classic twist are all it takes.
Recipe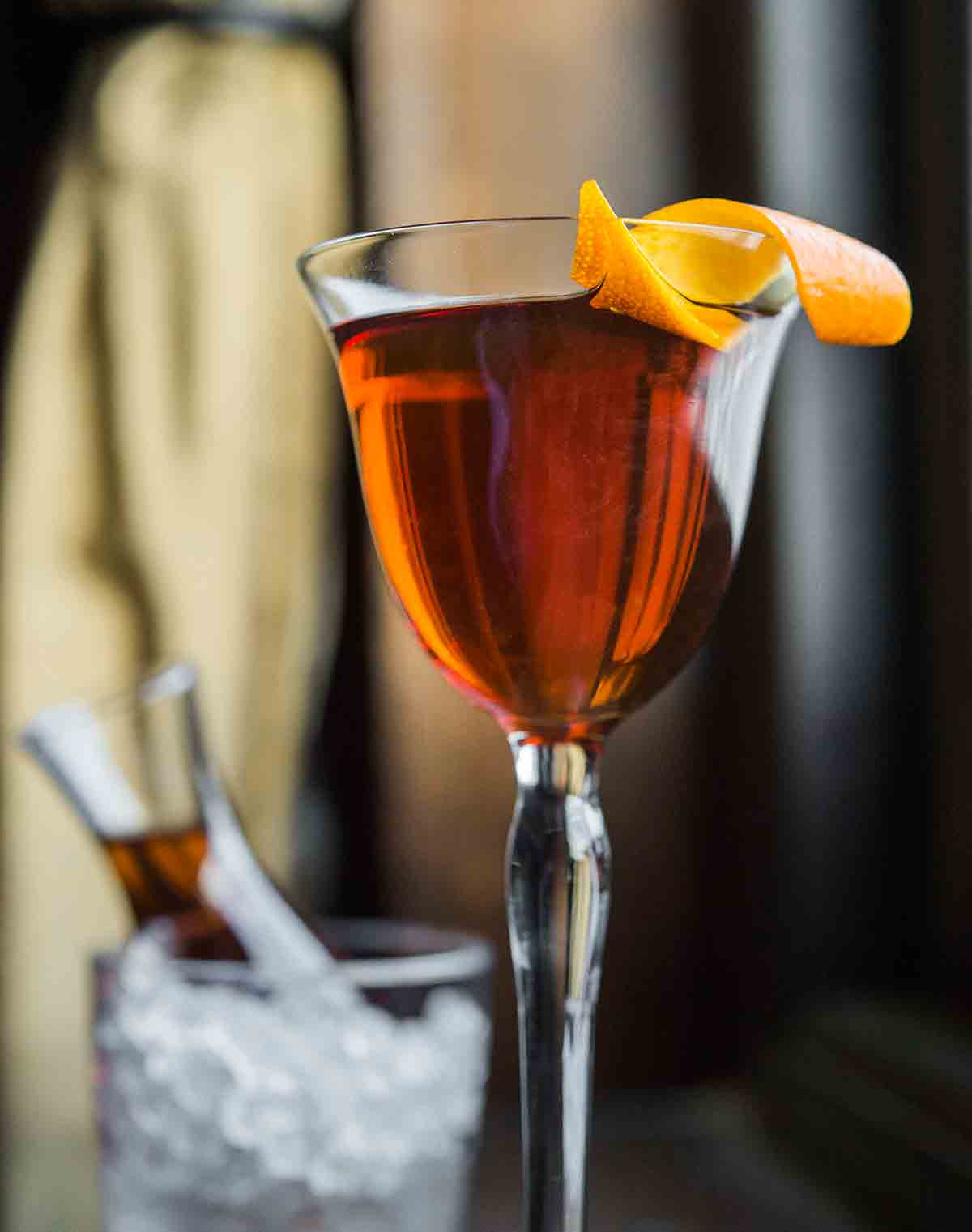 Hanky Panky Cocktail
This hanky panky cocktail recipe is similar to a martini, with a slightly sweet edge. Perfect for Valentine's Day or date night.
Recipe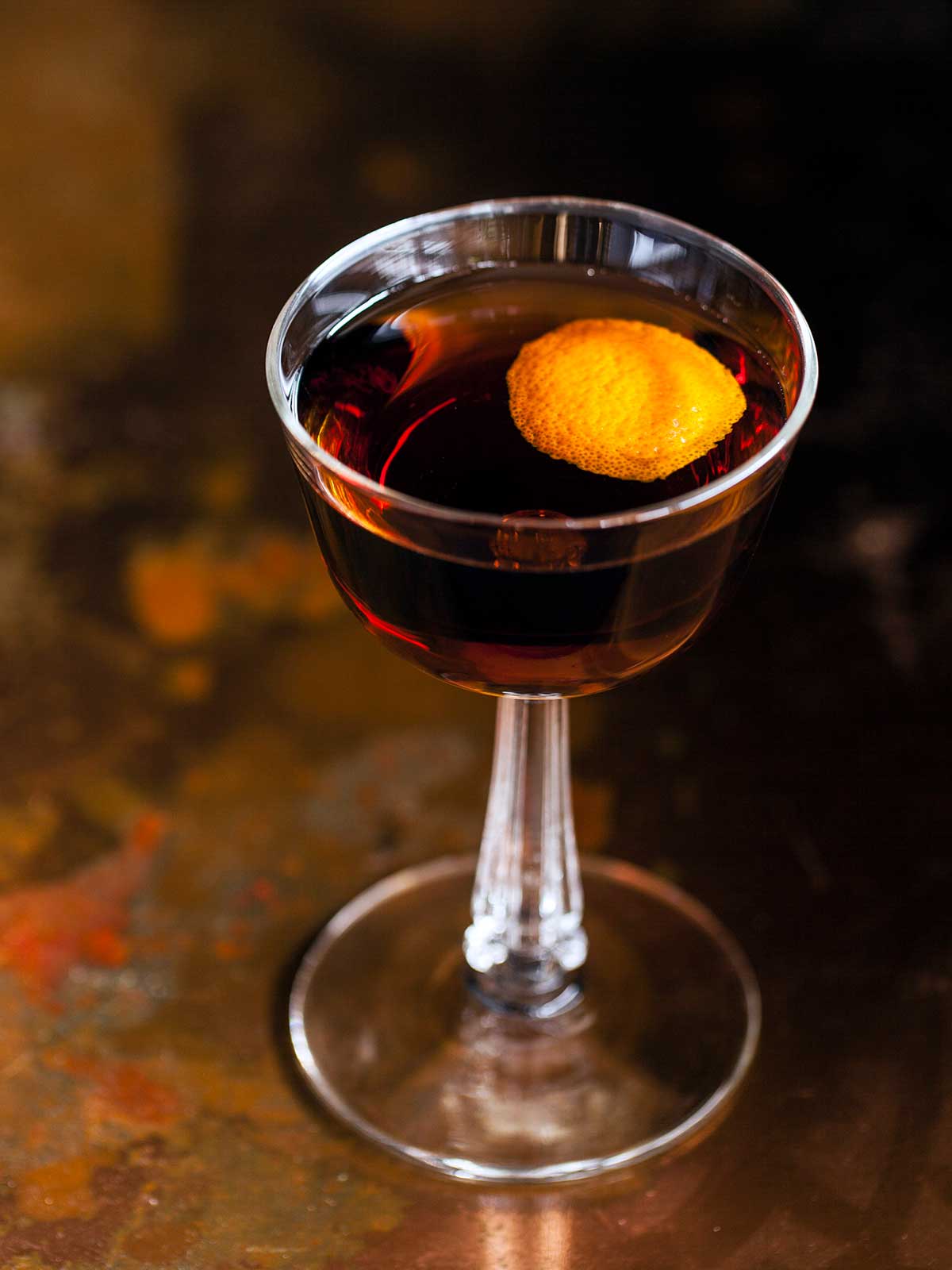 The Revolver Cocktail
This revolver cocktail recipe is made with bourbon, coffee liquor, and orange bitters. An alternative to the Manhattan cocktail.
Recipe
Fatty Daddy Cocktail
The David Leite cocktail recipe, made from bourbon, bacon, maple syrup, port, and Amarena cherries, is also known as The Fatty Daddy. Guess why.
Recipe
Sazerac Cocktail Without Absinthe
This Sazerac cocktail skips the traditional absinthe but still contains a little anise zip from anise bitters plus additional flavorings for a modern twist on a classic cocktail.
Recipe