These stiff cocktail recipes, including a breakfast martini, dark and stormy, Manhattan, and an old-fashioned, are our favorite boozy (and we DO mean boozy!) beverages. Here's how to make them.
Although we're not necessarily suggesting that you consume this for breakfast, you'll think of it every time you look at your jar of marmalade. Hence, a breakfast martini.
Recipe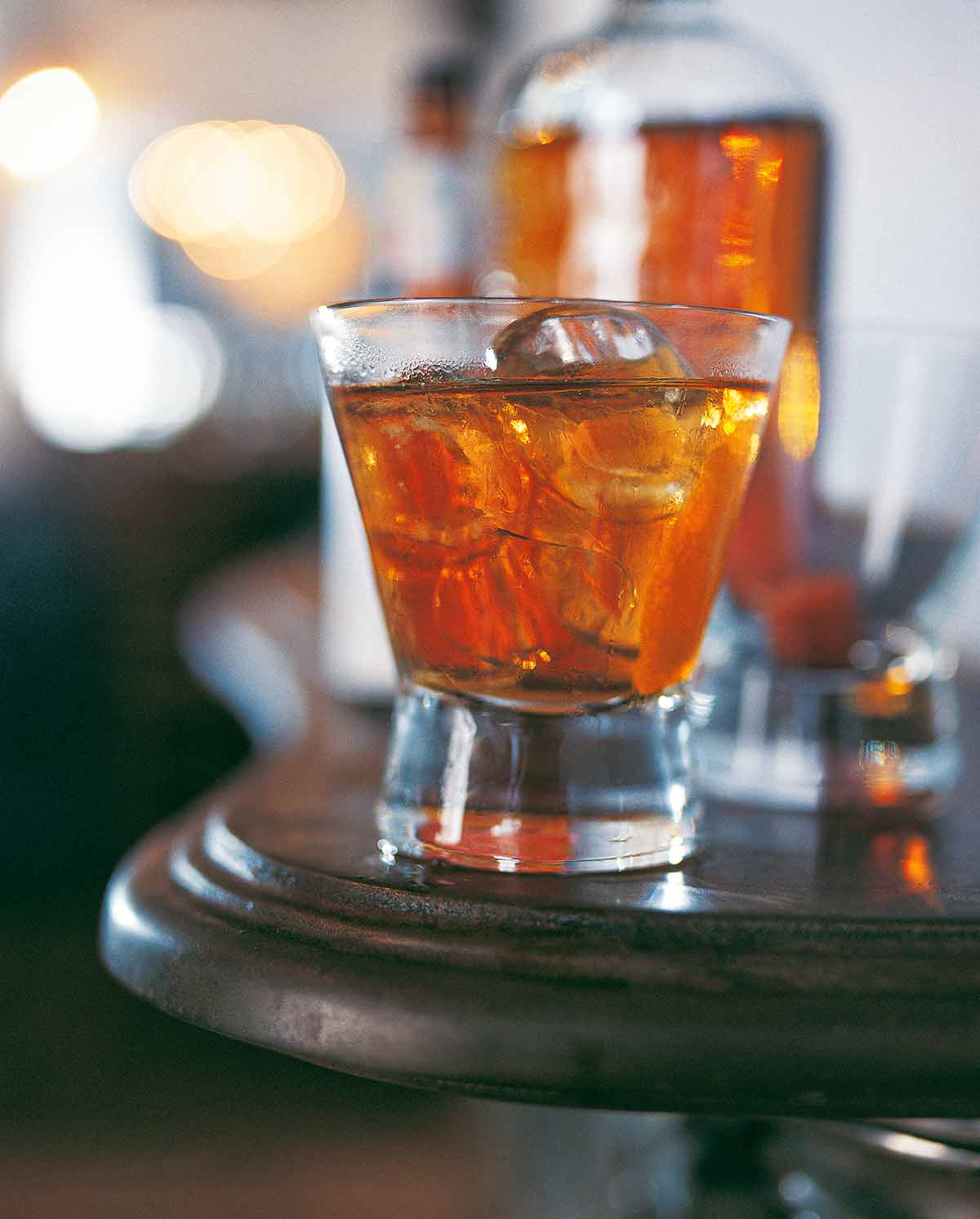 This classic old-fashioned cocktail recipe, made of sugar, water, whiskey or bourbon, and a splash of bitters, is an American classic.
Recipe
A classic Manhattan cocktail is incredibly sassy. Made with whiskey, sweet vermouth, Grand Marnier, bitters, and a lemon twist, it's a classic for a reason.
Recipe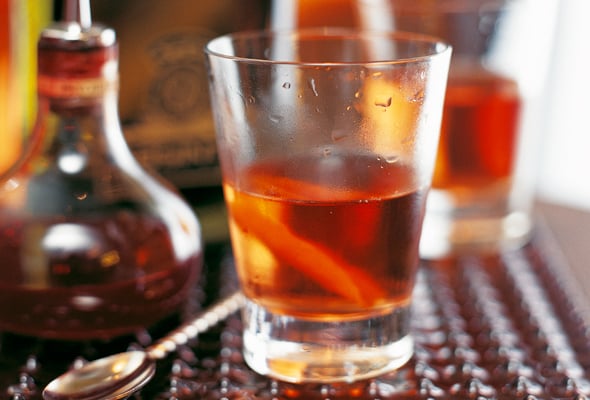 The Sazerac cocktail is making a comeback revisiting the charm of old-school cocktails. Rye whiskey, absinthe, bitters, simple syrup, and a classic twist are all it takes.
Recipe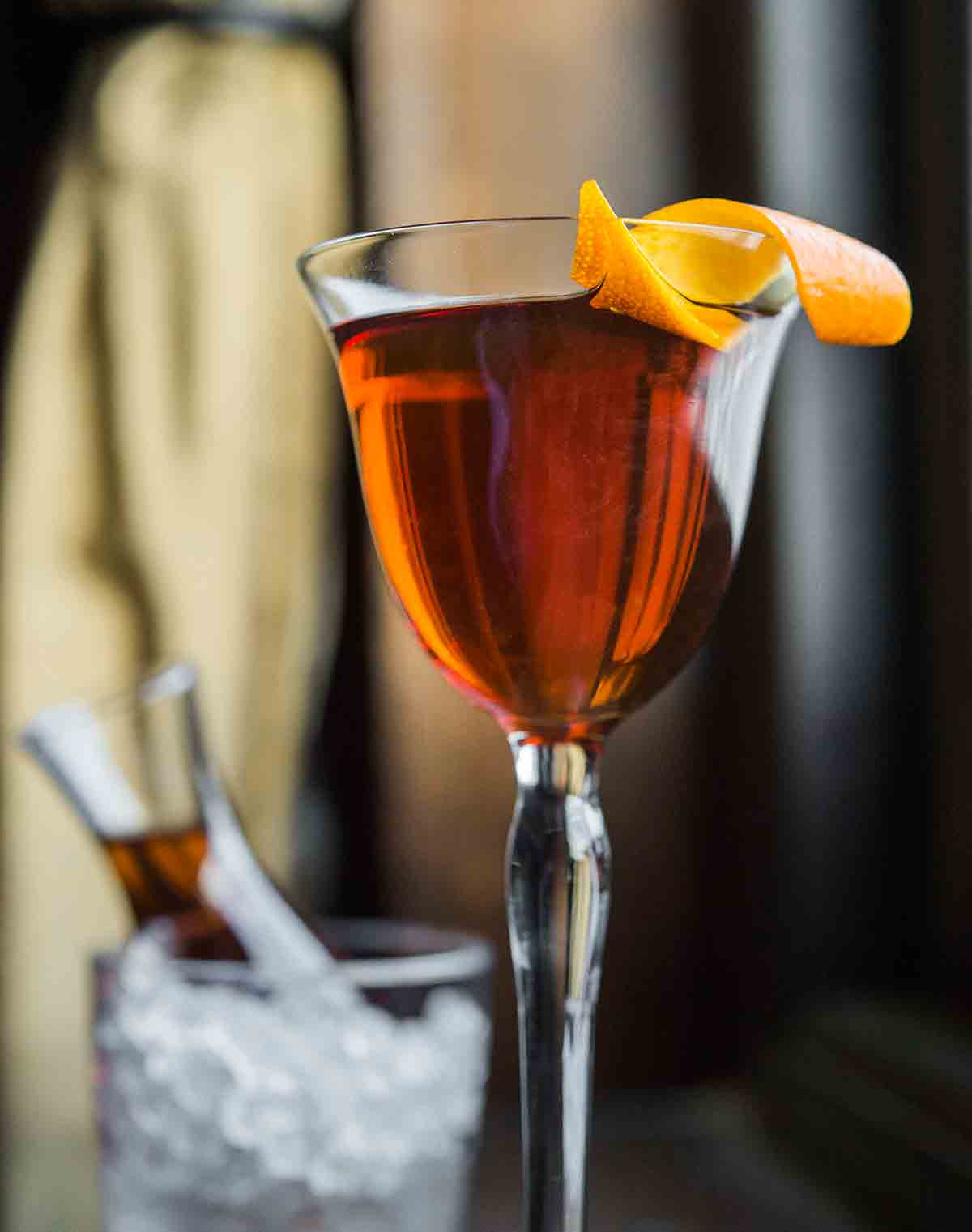 This hanky panky cocktail recipe is similar to a martini, with a slightly sweet edge. Perfect for Valentine's day or date night.
Recipe
The dark and stormy cocktail is a simple concoction of smooth rum, spicy ginger beer, and a wedge of lime. Sorta like a grown up soda.
Recipe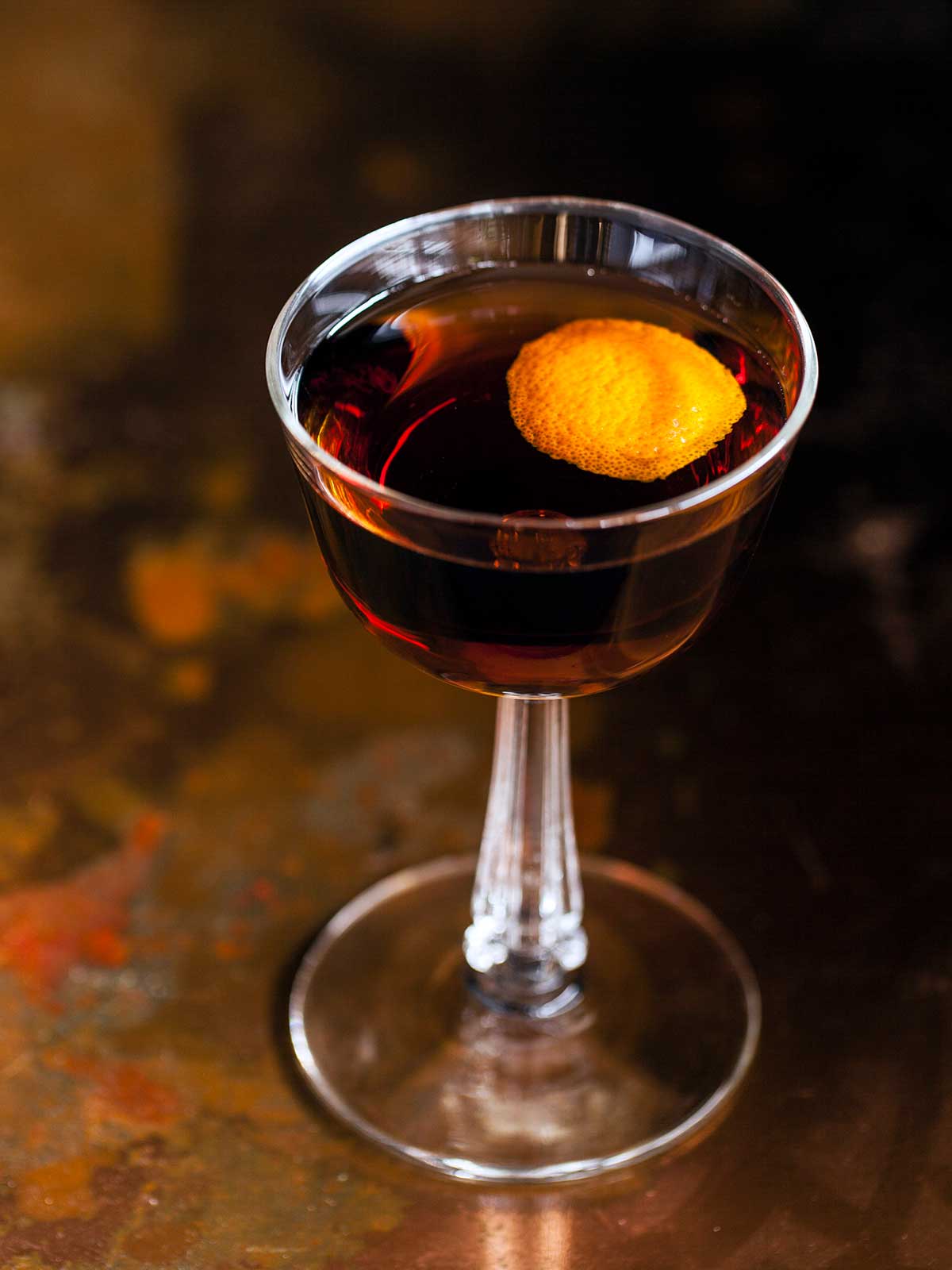 This revolver cocktail recipe is made with bourbon, coffee liquor, and orange bitters. An alternative to the Manhattan cocktail.
Recipe
The David Leite cocktail recipe, made from bourbon, bacon, maple syrup, port, and Amarena cherries, is also known as The Fatty Daddy. Guess why.
Recipe
This Sazerac cocktail skips the traditional absinthe but still contains a little anise zip from anise bitters plus additional flavorings for a modern twist on a classic cocktail.
Recipe
These little hot after dinner shots, made with brandy or whiskey and topped with whipped cream, are like an Irish coffee…minus the coffee.
Recipe
© 2020 Leite's Culinaria. All rights reserved. All materials used with permission.