My first encounter with The Revolver went like this: A favorite regular of ours frequently traveled for business, and he enjoyed a good cocktail wherever he went. One night he came in and told us about a bartender he'd recently become enamored with on his latest trip to San Francisco: Jon Santer. Santer is a bartender's bartender, and something of a legend among those in the know. He now owns The Prizefighter in Emeryville, California, but before that he worked in bars all over San Francisco for years.
It was while Jon was working at Bourbon & Branch that our regular enjoyed his cocktail, The Revolver. The drink was described to me by our man, and while I tried my best to replicate it using his instructions, he left unsatisfied. As luck would have it, the drink appeared in a Wall Street Journal article the following week, so I cribbed the recipe and surprised our regular with what I thought was a perfect version of his new favorite drink. Although he couldn't put his finger on why, he still wasn't satisfied with my version of the revolver. Later that year I found myself bartending alongside Jon at a party in London, and eventually I got around to asking him what the secret to the drink was. As it turned out, the recipe in the newspaper was slightly off. I was able to return home and surprise one of our favorite guests with a good story and an even better cocktail, and Jon and I have been close friends ever since.–Jeffrey Morgenthaler
LC What Folks Are Saying About This Recipe Note
"A terrific, deeply flavored cocktail." "I really quite liked this drink." "A blessing after a rough day at work." "The touch of coffee flavor is just right with the orange bitters." That's what folks are saying about this cocktail that's referred to as The Revolver.
The Revolver Cocktail
Quick Glance
Quick Glance
5 M
5 M

Makes 1 drink
Print Recipe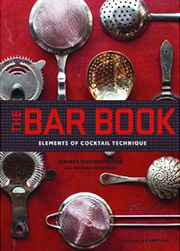 Ingredients
Email Grocery List
Directions
Combine the bourbon, coffee liqueur, and orange bitters in a mixing glass. Add ice cubes and stir until chilled.
Strain the cocktail into a chilled glass. If desired, flame the orange peel. (For more on flaming an orange peel, check out How To Flame An Orange Peel Note below.) Drop the orange peel into the drink, if desired. Serve immediately.
Print Recipe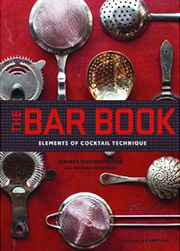 How To Flame An Orange Peel Note
This is a popular bar trick that dates back to 1970 in Los Angeles, was revived by Dale DeGroff in New York in the 1980s, and continues to be popular among bartenders everywhere. It's the flamed orange peel. The trick involves holding an orange peel close to an open flame and briefly igniting the volatile oils over the surface of the drink. Flaming the orange peel should be a bit of bar magic—it must catch the guest completely by surprise. The bartender has to execute it in one fluid motion. When done properly, the guest just catches it out of the corner of their eye; then they smell the orange oil.

Begin with a large, thick swath of orange peel, about 1 inch (2 1/2 centimeters) by 2 1/2 inches (6 centimeters). Hold a lit match or lighter between the peel and the surface of the cocktail and carefully squeeze the peel so its oils pass through the flame and onto the drink's surface. From there it's business as usual—just wipe the rim of the glass with the orange peel and decide whether to drop it in the cocktail or discard it.
Recipe Testers Reviews
The Revolver Cocktail Recipe © 2014 Jeffrey Morgenthaler. Photo © 2014 Alanna Hale. All rights reserved. All materials used with permission.
If you make this recipe, snap a photo and hashtag it #LeitesCulinaria. We'd love to see your creations on Instagram, Facebook, and Twitter.