Classic Green Bean Casserole
This classic green bean casserole, made with green beans, mushrooms, and a cream sauce, is a Thanksgiving tradition. Just say no to the can opener.
Recipe
Southern Buttermilk Biscuits
These Southern buttermilk biscuits are easy as heck to toss together from just three ingredients—self-rising flour, buttermilk, and butter—and turn out flaky and fluffy and just like grandma's. Maybe even better. Here's how to make them.
Recipe
Macaroni Au Gratin
This macaroni au gratin is no ordinary macaroni and cheese. Not at all. It's still pasta in cheese sauce but blanketed with a layer of ooey, gooey blend of three cheeses. Easy and on the table in less than an hour.
Recipe
Classic Dinner Rolls
These classic dinner rolls call for flour, yeast, honey, salt, and butter–plus more butter to slather on top, natch. You won't believe how fluffy and soft these rolls are or how easy and quick they are to make.
Recipe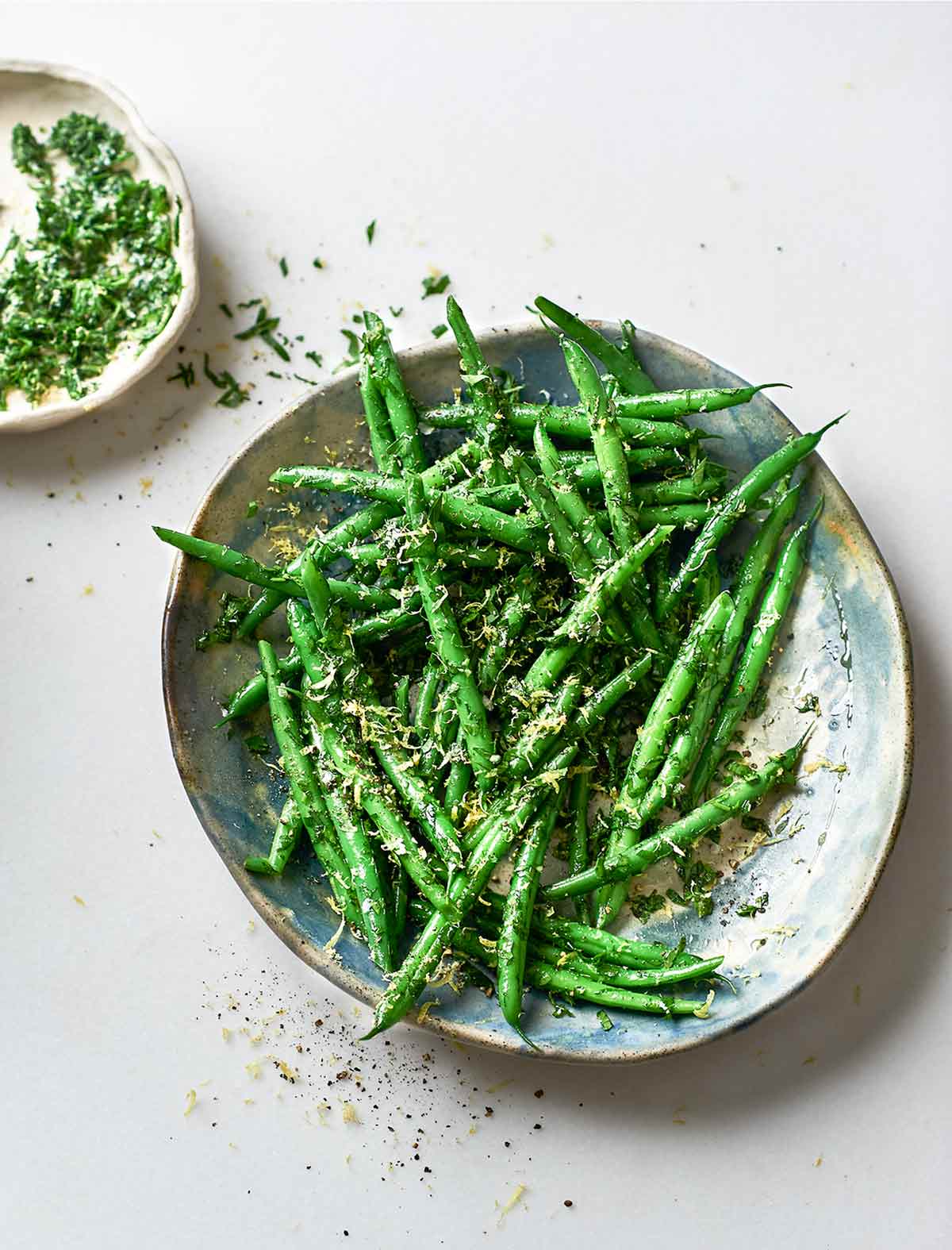 Green Beans Gremolata
Green beans gremolata is an easy way to gussy up green beans and make them seem fancy without being fussy.
Recipe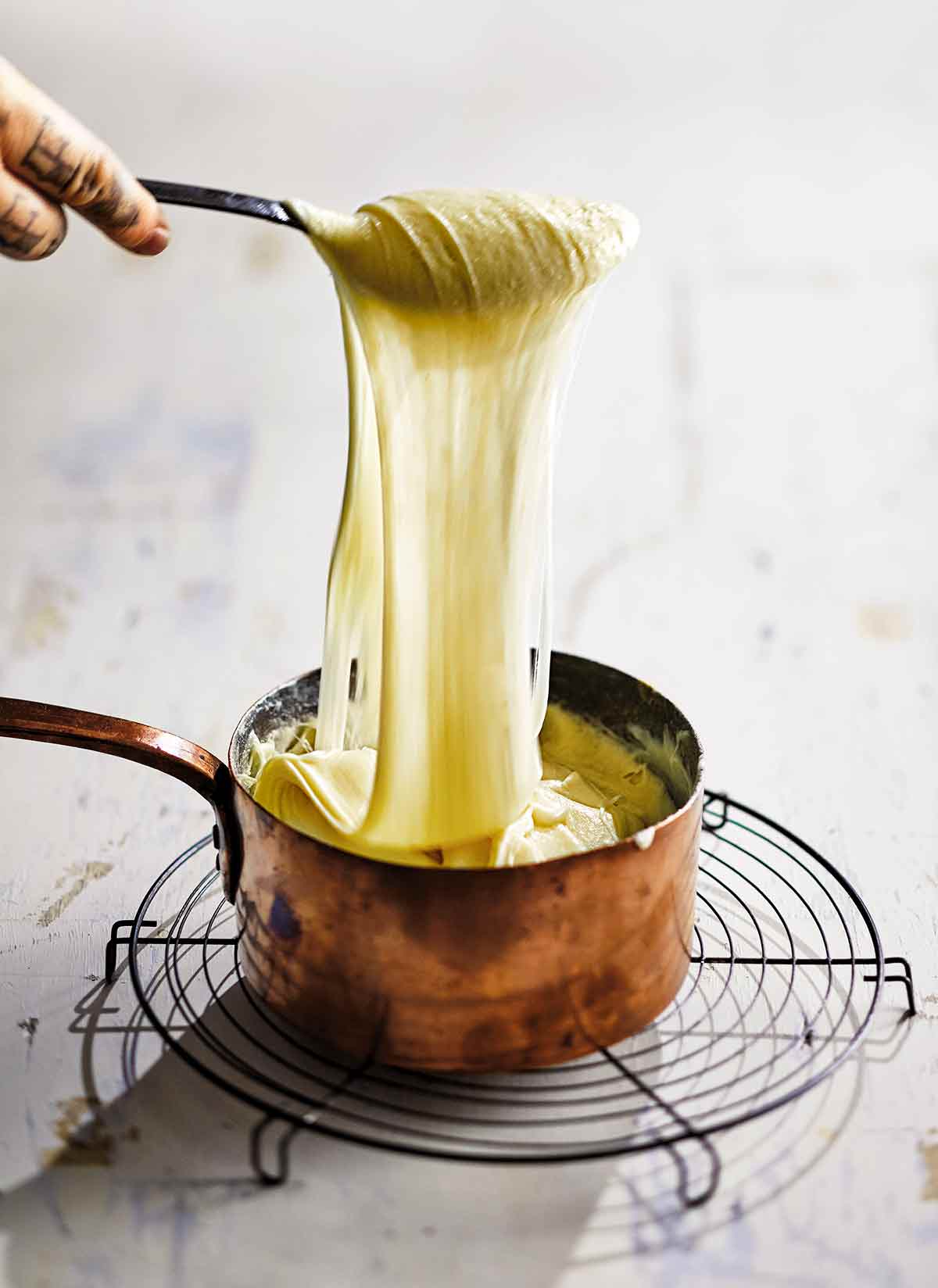 Aligot ~ Pommes Aligot
These aligot potatoes, made with creamy mashed potatoes, cheese curds, and mozzarella cheese, are the richest, cheesiest, and most comforting potatoes we've ever tried.
Recipe
Brussels Sprouts with Guanciale
These Brussels sprouts with guanciale is an easy side dish that combines the earthy flavor of roasted, caramelized Brussels sprouts with salty, crispy guanciale or bacon.
Recipe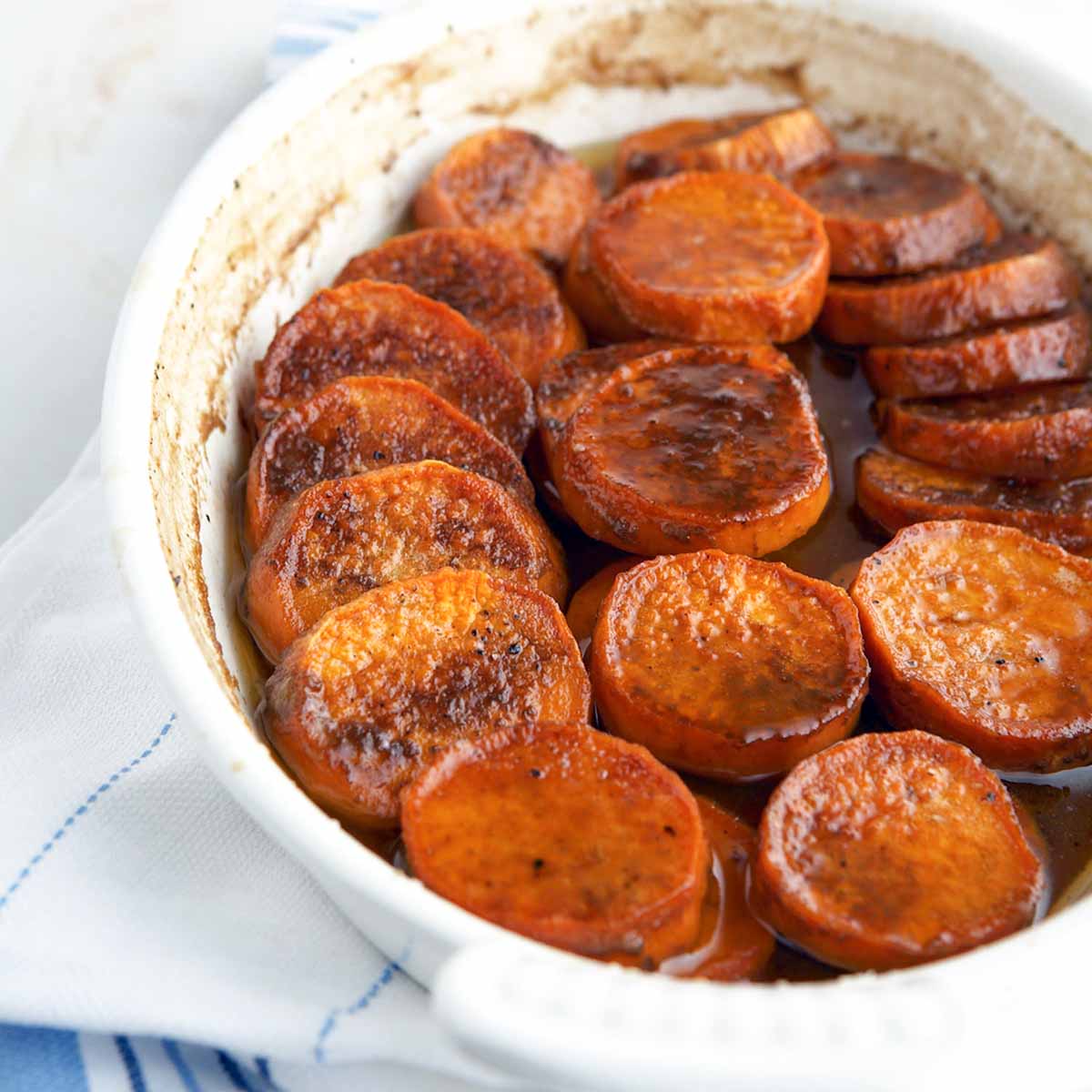 Bourbon Sweet Potatoes
Only a Southerner, inheritor of the infamous Southern sweet tooth, would add massive quantities of butter and sugar to sweet potatoes and still regard it as a vegetable. Add a shot of bourbon? No problem.
Recipe
Ina Garten's Mashed Potatoes with Lemon
Cooking the potatoes in less water than usual and gradually mashing in bits of chilled butter are the details that make this recipe special.
Recipe