Ok. We've talked about Thanksgiving turkey, make-ahead side dishes, and desserts. Now, the pièce de résistance, the reason why we all belly up to the Thanksgiving table–ok, I'm talking about myself here–stuffing. Er, dressing. Erm, stuffing.
When I was a kid, we called everything stuffing, whether cooked in the turkey or on the side. But there's a real difference, and people are wicked passionate about it, as you can see.
Regardless of where these carb-loaded, sweet-savory glories are cooked, they share some seriously important similarities. Like:
Bread–whether sandwich, sourdough, brioche, or cornbread
Stock–vegetable, chicken, or beef
Meat–pork, always (Although seafood–shrimp, crab, or oysters–are preferred by some.)
Fruit and vegetables–including apples, prunes, celery, onion, or leeks
Bottom line, I've never met a stuffing or dressing (a stressing?…a druffing?) I didn't like. Have you?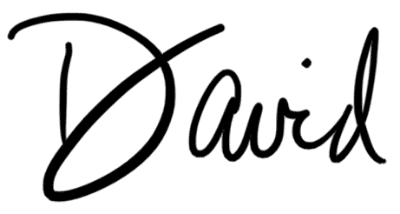 Stuffing with Bacon, Apples, and Onions
This stuffing with bacon, apples, sage, and onions is classic Thanksgiving fare and can be cooked inside or outside the turkey.
Recipe
Last year was my second time making turkey with stuffing, and I have to say that I love this stuffing with bacon, apples, and onions. Everyone loved it including my mother-in-law.

Gabriela
Wild Mushroom Stuffing
Earthy flavors combine with slightly sweet brioche bread to create this beautiful brioche and wild mushroom stuffing.
Recipe
Sourdough Dressing with Sausage and Prunes
This sourdough dressing with sausage and prunes pairs pork with prunes for a savory and sweet side that goes well with Thanksgiving turkey.
Recipe
This sourdough dressing recipe has become a staple for us, one of our favorites!

betsey
Herbed Bread and Celery Stuffing
This herbed bread and celery stuffing, made with celery, onion, thyme, basil, and parsley, is a sort of basic blank canvas of a stuffing that will satisfy you as-is or make a terrific foundation for your other embellishments. Lovely with chicken as well as turkey.
Recipe
Homemade Cornbread Sausage Dressing
This homemade cornbread sausage dressing is southern style Thanksgiving in a dish. Homemade cornbread is tossed with pork sausage, onions, celery, chicken stock, and herbs and baked until crisp on the surface, soul-satisfyingly tender underneath. Thanksgiving comfort food.
Recipe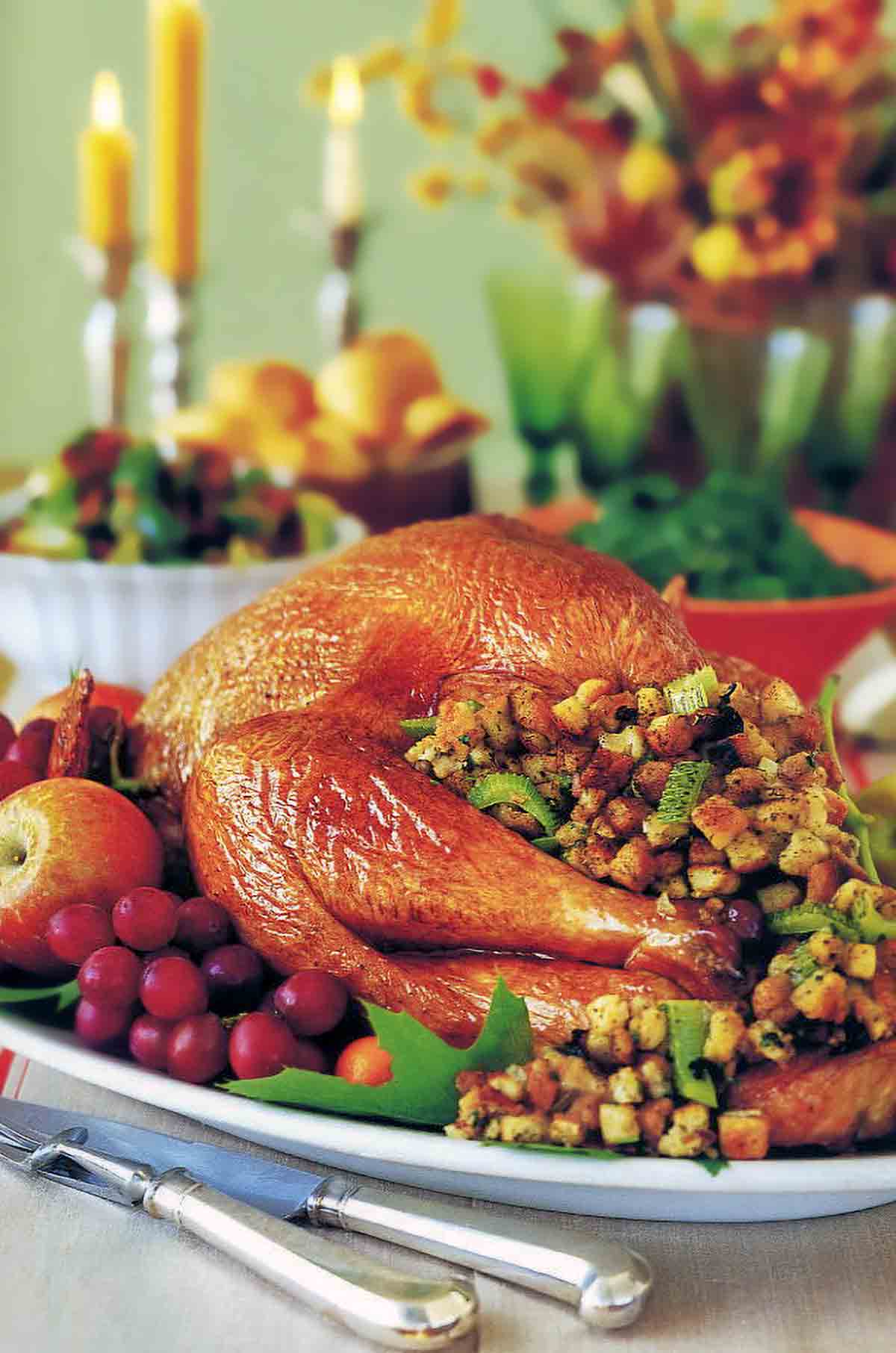 Roast Turkey with Stuffing and Vegetables
We stuff our turkey with a simple bread stuffing flavored with lots of herbs, sauteed onions, garlic, and crunchy celery and surround it with chunks of peeled carrots, parsnips, and onions.
Recipe
Stuffing and Dressing FAQs
What's the difference between stuffing and dressing?
The main difference is stuffing is cooked inside a turkey, while dressing is baked separately in a baking dish, although the terms are often used interchangeably. Curious as to more differences and the pros and cons of stuffing vs. dressing? We've got all the answers to your questions in this article on the difference between stuffing and dressing.
How do you know when stuffing is cooked?
If you're making stuffing that's cooked inside a turkey, you must make sure that it reaches an internal temp of 165°F, the temperature at which bacteria are killed. This is also the same temperature you're looking for when checking your turkey for doneness.

If you're making a dressing that's cooked separately in a baking dish, it's generally ready when the top is crispy and golden brown, but the center's still soft.
Can I make stuffing and dressing in advance?
Generally, yes, you can prepare your stuffing or dressing up to 1 day before baking. Store in a covered container (or in the baking dish you'll be using) in the fridge until you're ready to bake. If you'll be filling a turkey with stuffing, always wait until just before baking before spooning the stuffing inside the bird.
We can all agree that stuffing or dressing is a headliner on the Thanksgiving table, perhaps second only to the amazing selection of Thanksgiving desserts.
We want your entire meal to be mind-blowingly awesome, though, so be sure to check out our great recipes for Thanksgiving turkeys, side dishes, and appetizers. Or plan your entire menu from this selection of our best Thanksgiving recipes.