These easy Southern buttermilk biscuits are simple, flaky, fluffy, traditional fare and taste just like grandma's. Maybe even better. And they're easy as heck to make from scratch using just three pantry ingredients—self-rising flour, buttermilk, and butter.
This Southern buttermilk biscuits recipe requires nothing more than self-rising flour, butter, and buttermilk. Lest you think such a simple and easy recipe couldn't possibly turn out traditional flaky homemade buttermilk biscuits like grandma used to make, consider what our recipe testers are saying about this recipe. "Spectacular." "Sinful." "Easy." "Buttery." "Lofty." "Air." "Perfect." "An absolute keeper." Sorta makes you want to try them, doesn't it? Originally published April 28, 2014.–Renee Schettler Rossi
How To Make Self-Rising Flour
Knowing where to find or how to make self-rising flour may be a birthright in the South, but we know it isn't necessarily a given for everyone else. Here's how to make your own self-rising flour to keep on hand for homemade buttermilk biscuit emergencies. It's a very easy equation: 1 cup self-rising flour = 1 1/2 teaspoons baking powder + 1/2 teaspoon salt + 1 cup all-purpose flour. [Editor's Note: In case you haven't a calculator handy, when you do the math for the recipe that follows, that equates to 1 tablespoon baking powder + 1 teaspoon salt + 2 cups plus 2 tablespoons all-purpose flour. Although you may want to make a second batch so that you have ample flour for dusting the work surface as you knead the dough. Now go bake.]
Southern Buttermilk Biscuits
Quick Glance
25 M
45 M

Makes about 18 biscuits
Special Equipment: 2-inch round biscuit or cookie cutter
Print Recipe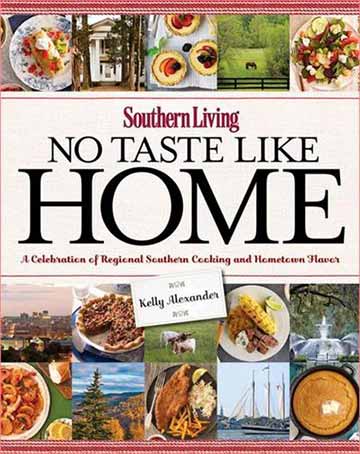 Ingredients
1 stick unsalted butter (4 oz), cold, plus more for the pan if needed

2 1/4 cups self-rising flour (such as White Lily or Martha White brands), or 2 cups plus 2 tablespoons homemade self-rising flour*, plus more for the dough and the work surface

1 1/4 cups buttermilk (either low-fat or full-fat)

2 tablespoons unsalted butter (1 oz), melted
Directions
1. Slice the cold butter into 1/4-inch-thick chunks. Dump the flour into a large bowl and toss in the butter slices. Cut the butter into the flour with a pastry blender until the mixture is pretty crumbly and resembles small peas. Cover and refrigerate for 10 minutes.

2. Preheat the oven to 450°F (230°C). Lightly butter a baking sheet or jelly-roll pan or line it with parchment paper.

3. Add the buttermilk to the flour mixture, stirring just until the flour is moistened. The dough will be very sticky. Turn the dough out onto a lightly floured surface and knead it 3 or 4 times, gradually adding additional flour as needed. Using floured hands, press or pat the dough into a 3/4-inch-thick rectangle (it should measure about 9 by 5 inches). Sprinkle the dough with a little additional flour. Starting at a short end, fold the dough over onto itself in 3 sections as if folding a letter-size piece of paper. You should have a rectangle shape before you. Press the dough into a 3/4-inch-thick rectangle (yes, again) and repeat the entire process 2 more times, adding additional flour as needed.

4. Press or pat the dough to a 1/2-inch thickness on a lightly floured surface. Cut the dough with a floured 2-inch cutter. Place the biscuits side by side on the prepared baking sheet or jelly-roll pan. The biscuits should touch. Quickly and gently press together the dough scraps while the dough is still cold and cut out as many more biscuits as you can.

5. Bake the biscuits for 13 to 15 minutes, or until lightly browned. Brush the tops with the melted butter and let them cool ever so slightly. The biscuits are best warm from the oven, so don't dally.
Southern Buttermilk Biscuits Recipe © 2013 Southern Living Magazine. Photo © 2013 Joseph De Sciose. All rights reserved. All recipes and photos used with permission of the publisher.
If you make this recipe, snap a photo and hashtag it #LeitesCulinaria. We'd love to see your creations on Instagram, Facebook, and Twitter.