Ever notice how a big ol' slice of pizza can make even the worst day a bit better? (I wonder if that was why our high school always served pizza–and blondies–on those Fridays when report cards were handed out. Hmmm.)
Regardless, ask any kid, and he'll tell you: pizza = happiness. It's so adored by all, the USDA should make pizza the foundation of the food pyramid. What other food can pull off meats, vegetables, and even fruits?
But this beloved comestible isn't without controversy. Thick or thin crust? (Thin, natch.) White or red sauce? (Either.) Pineapple? (Bite your tongue!) Clams? (Certainly.) But my favorite: Is deep-dish a pizza or just a casserole with an identity crisis?
Whatever your thoughts on this humble food originally from Naples, Italy, we've got a version for you.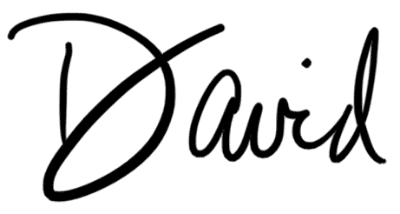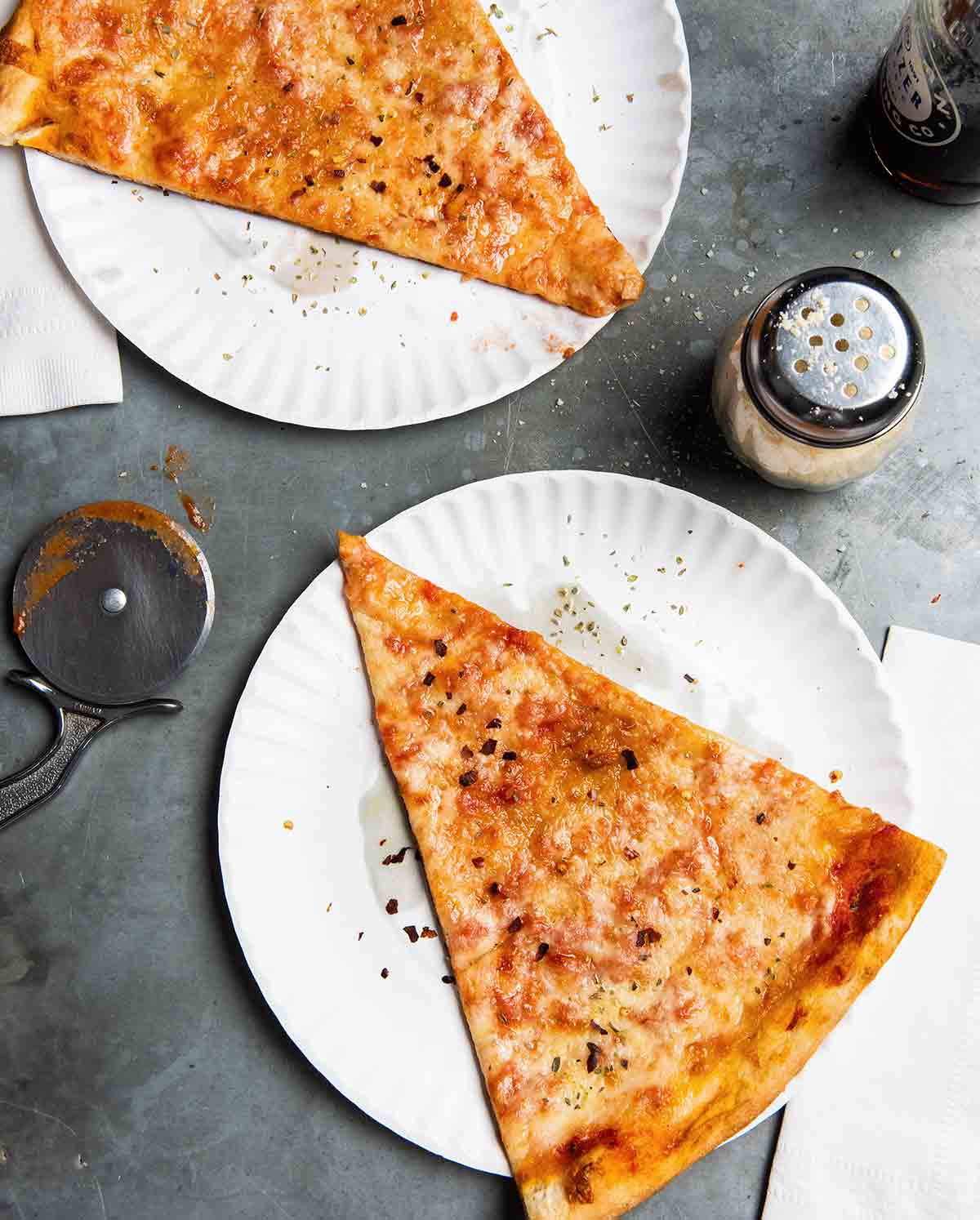 New York Style Pizza
This New York pizza is the famous real deal with its homemade dough that makes a thin and crispy crust, a quick homemade tomato sauce, and mozzarella cheese. Toppings optional. Here's how to make it at home.
Recipe
After trying several recipes calling for homemade and store-bought doughs and paying for a few online courses, I found this and tried it out. It is the ONLY one that came out like I expected and wanted.

I am a born and bred Brooklynite, so I know what NY pizza is supposed to be like, and this is it. I tried it one time, and the recipe worked just like it said. The dough and the sauce were perfect.

robert k.
Skillet Pepperoni Pizza
As longtime fans of wood-fired pizza's bubbly, thin crust, we never thought we'd have room in our hearts to love hefty pies, too. But then we fell for Detroit-style pizza—and we fell hard. While traditionally, the pizza is rectangular, we created a skillet version to bring this chewy, cheese-loaded, focaccia-like base within easy reach for making at home.
Recipe
We have made this several times now. It is excellent! My husband loves it. It is worth the time and the effort. It is one of my specialties now!

dawn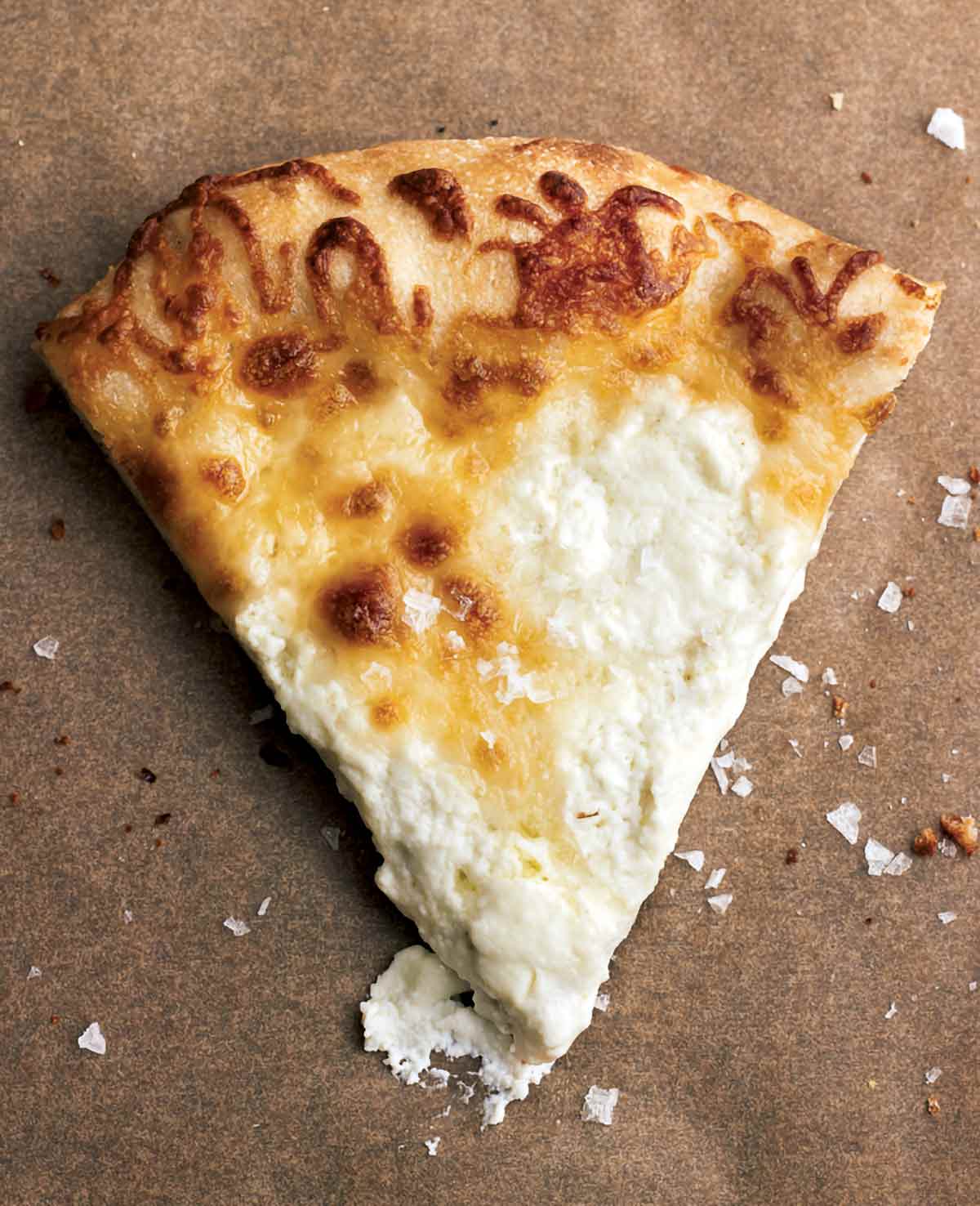 White Pizza
My grandmother didn't like sauce and always ordered white pizza–before fancy white slices were en vogue. This white pie with a dollop of ricotta is an ode to her.
Recipe
Despite being relatively simple with no more than five ingredients, this white pizza recipe combines everything perfectly to create a delicate dish that's undoubtedly one of the most famous pizzas in the world. The softness of mozzarella with the depth of the ricotta brings great flavor to the recipe, which would not be the same without the ricotta. Salt also prevents it from being too plain a dish.

However, as suggested, the pizza improves with a bit of garlic and some basil leaves sprinkled on top, so I wouldn't hesitate to incorporate these ingredients.

cinto f.
Mushroom Pizza with Ricotta
This mushroom pizza with ricotta is topped with sautéed mushrooms and three kinds of cheese. Thanks to quick homemade pizza dough, this vegetarian pie is a weeknight reality.
Recipe
Mushrooms and shallots are a classic combo that works wonderfully on pizza, especially with mozzarella and ricotta! And the thyme and oregano give you just the right spice. (Of course, red pepper flakes are a must when you're eating!).

If you're a homemade pizza lover, it might be worth getting a pizza peel to slip a pie onto the stone. Quick and easy (with the help of some cornmeal). They're pretty inexpensive.

greg c.
Meatball Pizza
This meatball pizza, made with tomato sauce, mozzarella, and the surprise element of beef and sausage meatballs piled atop pizza dough, takes homemade pizza to a whole new and indulgent level.
Recipe
Jim Lahey's Tomato Pizza ~ Pizza Marinara
Spooned on a Magherita, or any kind of pie, this sauce does exactly what it's supposed to do, adding the pure flavors of tomatoes without overwhelming the integrity of the pie itself.
Recipe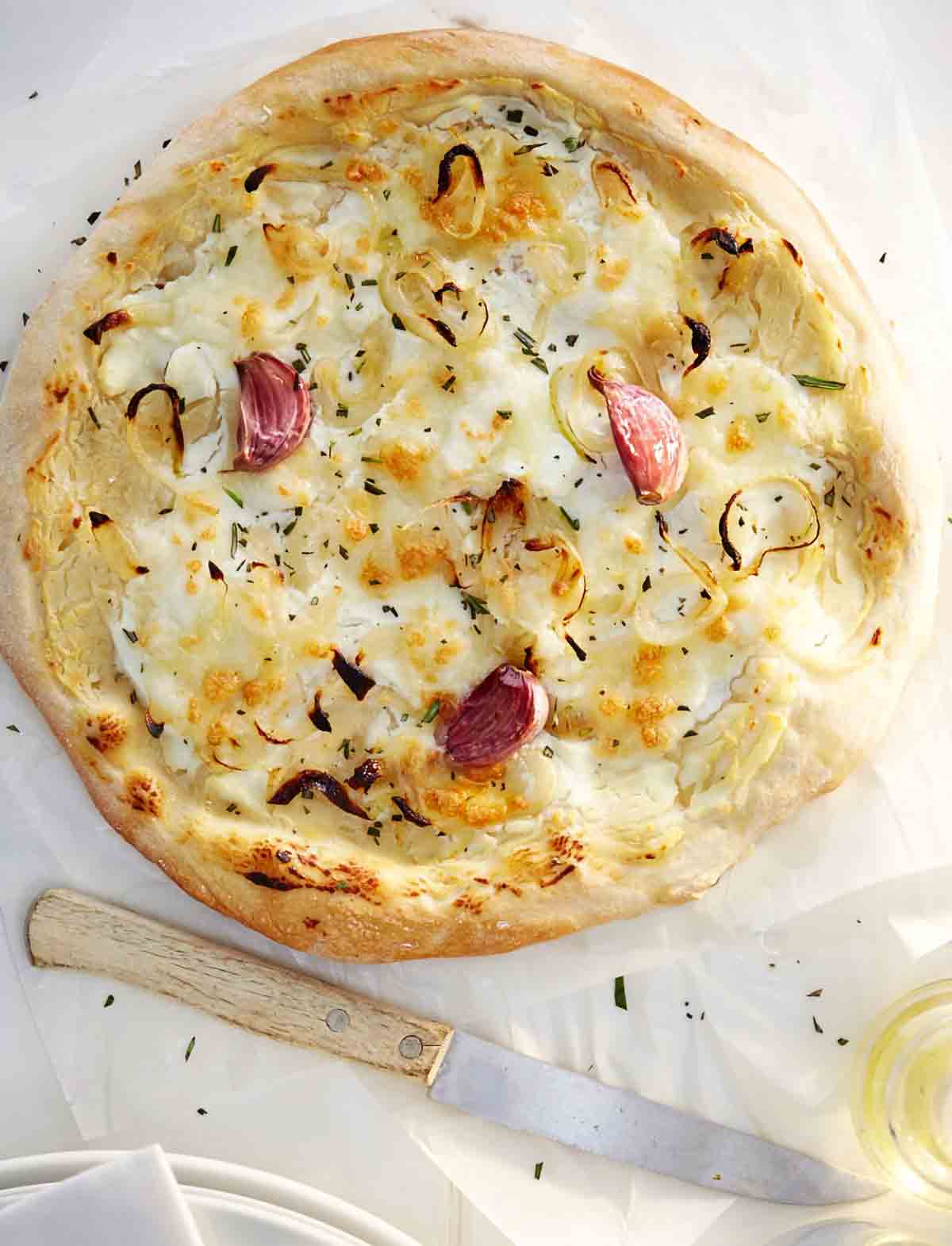 Rosemary Onion Pizza
For this rosemary onion pizza, dough is smeared with ricotta cheese and topped with caramelized onions, garlic, Parmesan cheese, and rosemary and baked until bubbly and golden brown. An inspired riff on white pizza that's ideal as a starter or simply as dinner.
Recipe
This recipe was incredible! Ended up grilling the pizza and adding chicken and artichoke hearts.

andrea
Pepperoni Pan Pizza
This pepperoni pan pizza is made with a simple yet superlative from-scratch tomato sauce, two types of mozzarella, Parmesan cheese, pepperoni, and either store-bought or homemade dough. Lavished with everyone's favorite topping and three types of cheese, this thick-crusted beauty means you can delete your closest pizza delivery place from your contacts and forget you ever craved anything else.
Recipe
This is a terrific pan-pizza recipe! I made it this week and substituted Italian sausage for the pepperoni along with sauteed mushrooms. It can be assembled very quickly (I used frozen pizza dough from Whole Foods), and there will be enough sauce for three more pizzas.

It was just as good the next day, reheated for lunch. I know it will become a regular on the pizza night menu in this house.

donna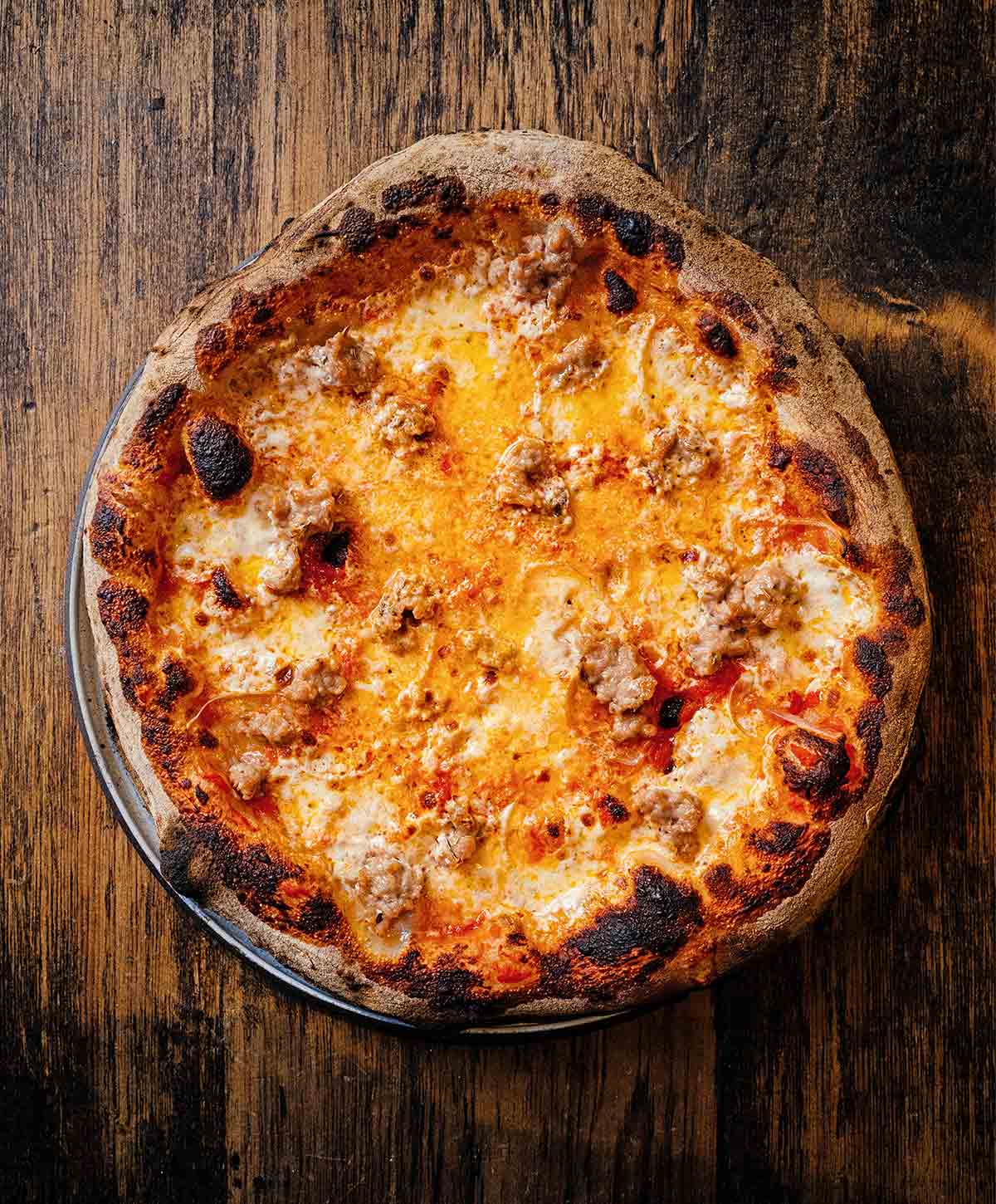 Sausage Pizza with Mozzarella and Chili Oil
My friend Cameron, whose family is from Calabria, loved talking about his trips there during which he would drizzle olio santo (literally "holy oil," Calabrian chili oil) over everything. I love to picture him in his ancestral homeland reveling in the region's penchant for heat, then returning to spread the spice gospel in New Jersey. The raw sausage, a nod to Calabria's love of pork, cooks beautifully during the bake and its caramelized exterior gives way to a tender pink middle.
Recipe
Homemade Pizza FAQs
What's the best temperature to bake pizza at?
The hotter, the better! Most pizza recipes call for a temperature around 500°F, which is about as hot as many ovens will get. If you can get the temperature of your oven a little higher, go for it.
How long does it take to cook pizza at home?
It depends on the temperature of your oven. If you're cooking at a temperature of 500°F or above, or grilling the pizza, it may be ready in just 8 minutes. At a temperature of 450°F, or with a thicker crust, it can take 10 to 15 minutes.
What's the most popular type of pizza?
Pepperoni pizza is generally a crowd favorite, but if you're making pizza for a group, offer a few different types. White pizza is a great vegetarian choice, and simple cheese pizza is always a good choice for children.
As you can see from the list above, there's no wrong answer when it comes to pizza toppings. Be certain to start with good pizza dough and good pizza sauce, then get creative and let us know your favorite combinations in a comment below.
Still looking for more inspiration? Check out our entire collection of pizza recipes.