Do you find yourself facing the open pantry or cupboard wondering, "What the hell and I going to make?" We're here with five recipes that make the most of your pantry staples. That means that languishing box of macaroni, those cans of beans, that can of San Marzano tomatoes get put to use.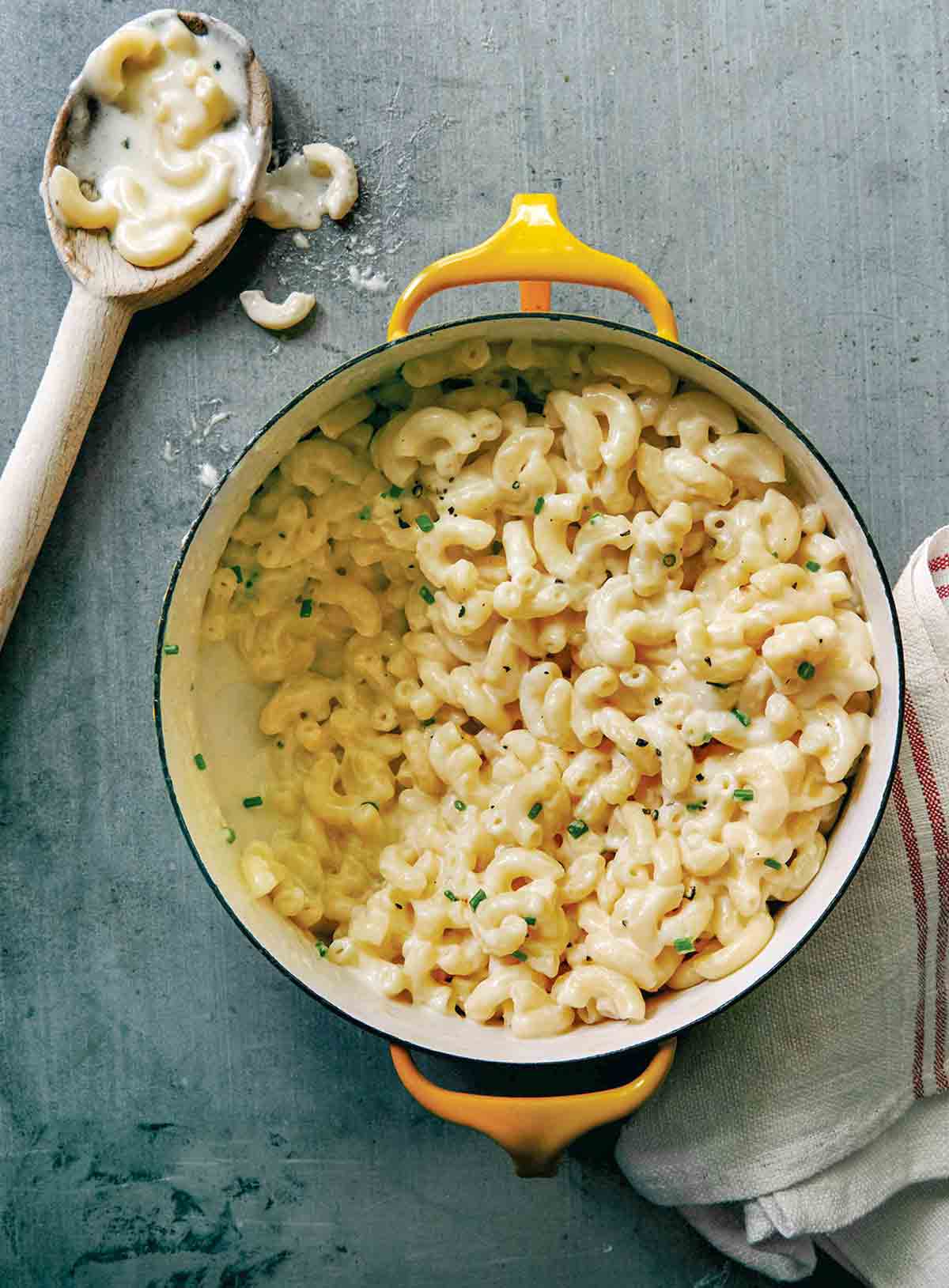 Mac and cheese doesn't get any easier than this 3 ingredient macaroni and cheese. The 3 ingredients? Elbow macaroni, heavy cream, and Cheddar cheese. And it takes just 20 minutes.
Recipe
Tuna salad with white beans is an elegantly simple dish that can be prepped in minutes. Full of protein and healthy fat, it will leave you satisfied but not sluggish.
Recipe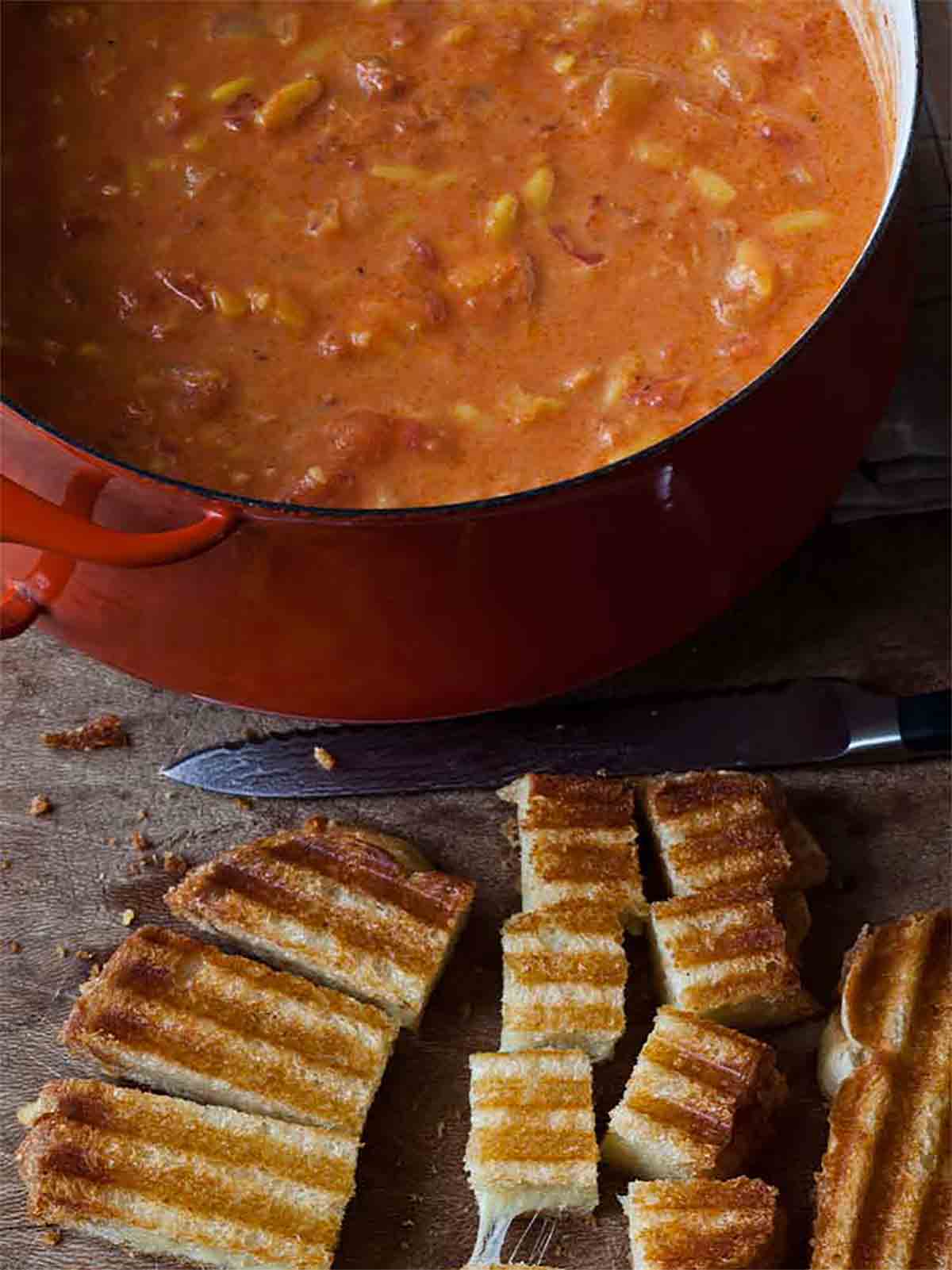 This tomato soup is spiced with saffron, which has enough flavor to stand up to the Gruyère in the croutons. And the whole thing is awfully easy to put together, beating out anything from a can, anyday.
Recipe
Waffle iron grilled cheese sandwich means no standing at the skillet carefully tending grilled cheese in a skillet so it doesn't burn. Nope. Just slap some cheese on buttered bread, toss it on this underutilized piece of kitchen equipment, and dinner is as good as done.
Recipe
Eggs in purgatory is what to eat when you're feeling like hell. I'm not saying that you have to have a hangover, but after an evening of carousing, eggs cooked in a fiery tomato sauce can feel like heaven.
Recipe
Originally published January 8, 2022
© 2022 Leite's Culinaria. All rights reserved. All materials used with permission.