Eggs in purgatory is what to eat when you're feeling like hell. I'm not saying that you have to have a hangover, but after an evening of carousing, eggs cooked in a fiery tomato sauce can feel like heaven.
I feel I should address this recipe's name, but I have nothing conclusive to offer you. The heat of the red pepper and the red of the tomato might more plausibly have led this to be called uova in inferno rather than in Purgatorio. [Editor's Note: Uh, that means purgatory. Eggs in purgatory, given the recipe's rather fire-and-brimstone-esque look.] Purgatory is the place where those who die in a state of grace but are not ready for ascension into Heaven must wait, in a long-suffering limbo. This, I do appreciate, is a simplistic categorization, but please: I'm writing an introduction to a recipe, here, not a work of doctrinal history. Besides, not being Catholic, all I know about purgatory I learned from reading Dante. So I particularly liked the hopeful literary attribution, which suggests that said dish of golden yolks rising out of Parmesan-hazy spicy tomatoes might be a reference to Dante's having reached purgatory at dawn, and later hailing the advancing sun as the "cheeks of beautiful Aurora . . . changing into orange." Yes, I know, I wouldn't push it too far either, but you can't blame a person for trying.
Let's put questions of attribution and whimsical theories aside, for we have the pure and pleasurable physicality of the dish to consider. Now, normally I have an almost hysterically inflexible no-red-with-egg rule: I can't bear to see so much as a blob of ketchup or broiled tomato near (let alone mixed with) an egg on someone's plate. But these utterly challenge and overturn my previously rigid prejudice. As to the cooking itself, if I use my little cast-iron skillet, only 7 inches in diameter, there is really only room for 1 egg; but generally, a small frying pan tends to come in at about 8 inches in diameter, in which case you can easily fit 2 eggs. Or you could always do 1 egg and drop the yolk of the second egg on the white of the first…. Either way, this is so easy and speedy to make, I can find time to rustle it up for breakfast, brunch, lunch, supper, or late-night snack, whatever state I'm in. If solo salvation turns into brunch for a roomful of people, obviously use a bigger pan, and I would think 2 cans of tomatoes could provide enough liquid—if there's room in the pan—for up to 8 eggs.–Nigella Lawson
LC Eggs In (Sorta) Spicy Tomato Sauce Note
How odd that there are so many recipes in print for something with such an odd jumble of ingredients as eggs in tomato sauce. We've known a dozen or more versions of eggs in purgatory to be in existence, and in fact for years we made the recipe by M.F.K. Fisher. But no matter how savvy one's intellect or how vivid one's imagination, it sorta takes seeing the above photo to really get the title. Each of these many renditions, whether dubbed Eggs in Purgatory or Eggs in Hell, are essentially the same, coming together with just a little unattended bubble and nary any toil or trouble. And each takes well to any tweaks or additions that you fancy. As one of our recipe testers keenly observed, "green olives, caramelized onions, sardines, spicy salame…basically anything you pine for in a pasta sauce or on a pizza." Hot sauce is our personal must, but suit yourself—probably not a good idea if there are kids at the table, actually, so skip the hot sauce and be certain to set out toasted bread as "dippers."
Eggs in Hell
Quick Glance

(2)

5 M
15 M

Serves 1
Print Recipe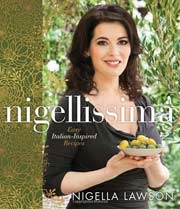 Ingredients
Email Grocery List
Directions
Pour the olive oil into a skillet, then add the garlic, scatter in the red pepper flakes, and heat the skillet over medium, stirring, for 1 minute.
Tip in the tomatoes, stir in the salt, and let it come to a bubble.
Crack 1 egg at a time into a small dish and pick out any shell fragments before you slip it into the tomato mixture. Sprinkle the Parmesan over the egg whites, leaving the yolks exposed if you like them runny or spooning the tomato sauce completely over the eggs if you like your yolks hard-cooked. (Conversely, if you're obsessive about the whites of your eggs being set, maybe sprinkle the yolks with the Parmesan, seeing as it's hard to tell when they're covered with cheese.) Partially cover the skillet with a lid. Let the tomato sauce bubble for about 5 minutes, by which time the white should be set but the yolk, if left uncovered, still runny. Keep an eye on the eggs, as the timing will vary somewhat.
Remove the skillet from the heat and serve, if so wished, sprinkled with a little (or a lot) more Parmesan and some chile oil or hot sauce, and accompanied by bread for dunking, if so desired.
Print Recipe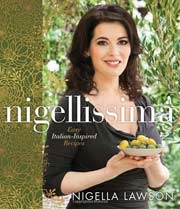 Recipe Testers Reviews
Eggs in Hell Recipe © 2013 Nigella Lawson. Photo © 2013 Petrina Tinslay. All rights reserved. All materials used with permission.
If you make this recipe, snap a photo and hashtag it #LeitesCulinaria. We'd love to see your creations on Instagram, Facebook, and Twitter.