Even though Cinco de Mayo isn't an official holiday it doesn't mean we can't be reminded to avail ourselves of our fave Mexican (and Tex-Mex) indulgences.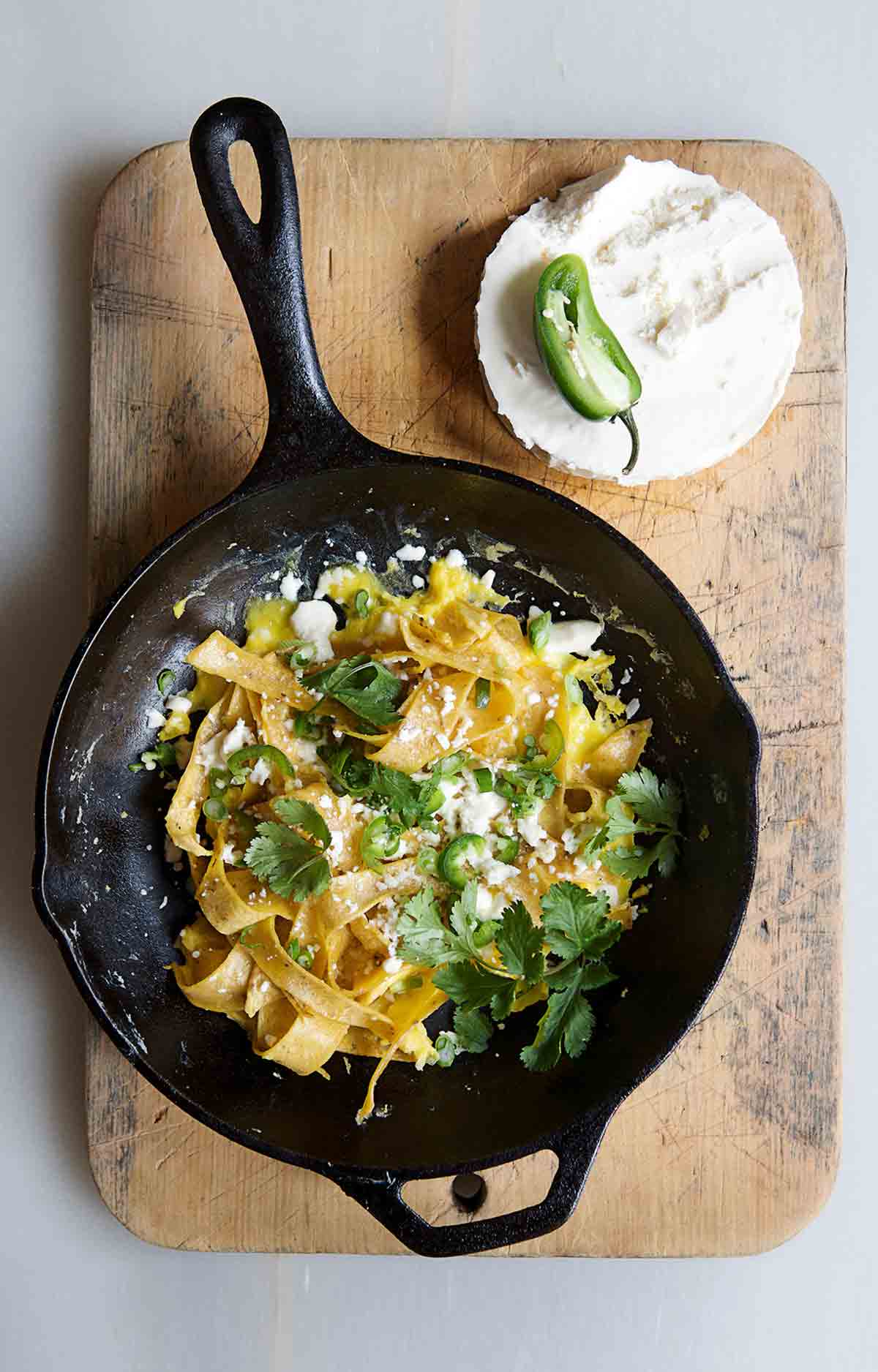 These chilaquiles are a quick, authentic, and very satisfying Mexican breakfast, made with day-old tortillas, eggs, and cheese.
Recipe
This easy guacamole is simple as heck and embraces a minimalistic philosophy with its authentic Tex-Mex approach that keeps ingredients to the essentials. Quick. Healthy. And the real deal.
Recipe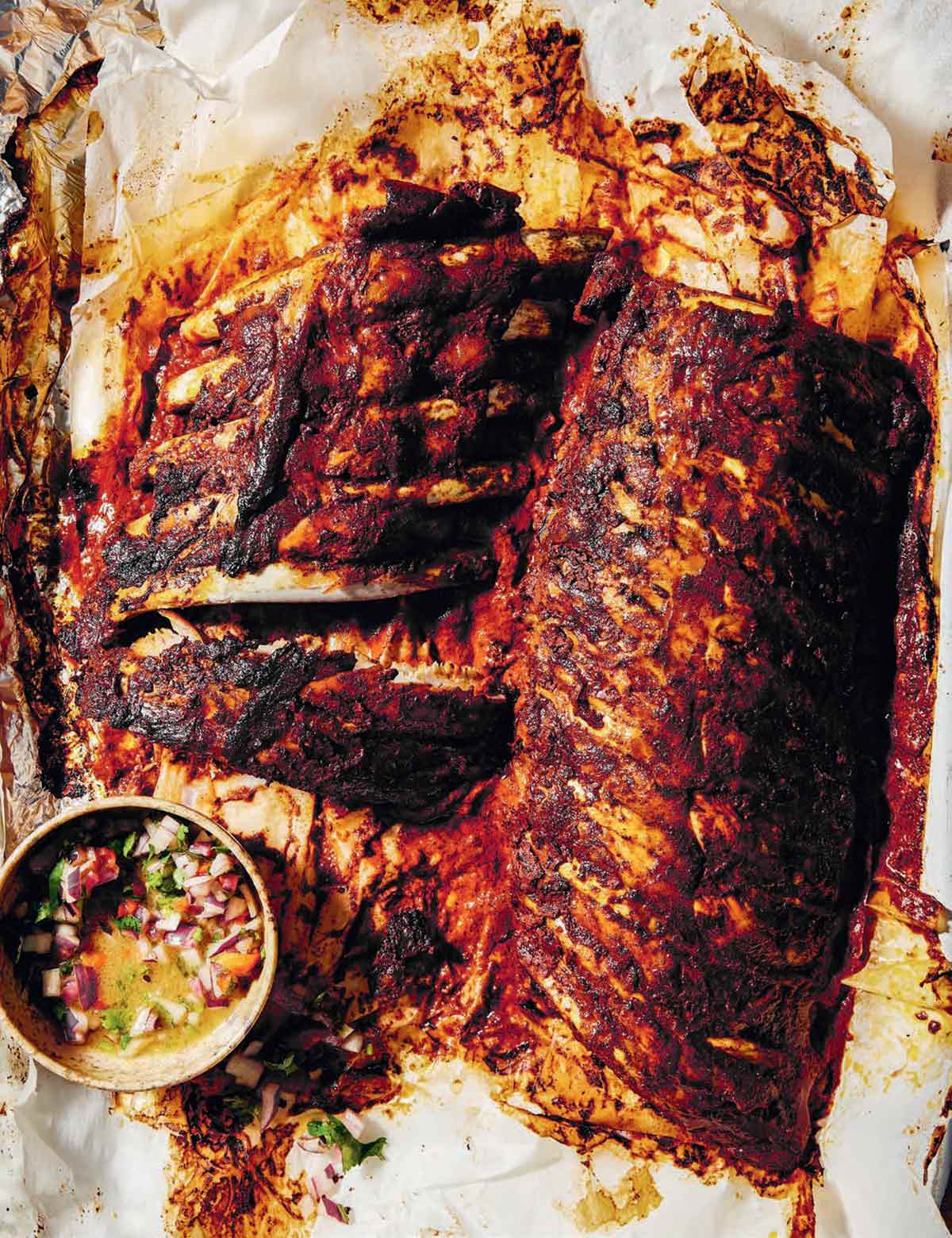 In Yucatan, sour oranges are used for the marinade. Try this with the bitter juices of Seville oranges, or mix together orange and lime juice. This marinade works particularly well with spare ribs. If you can get hold of banana leaves, they will add extra flavor, but the ribs can still be slow-cooked to succulence simply wrapped in baking parchment and foil. 
Recipe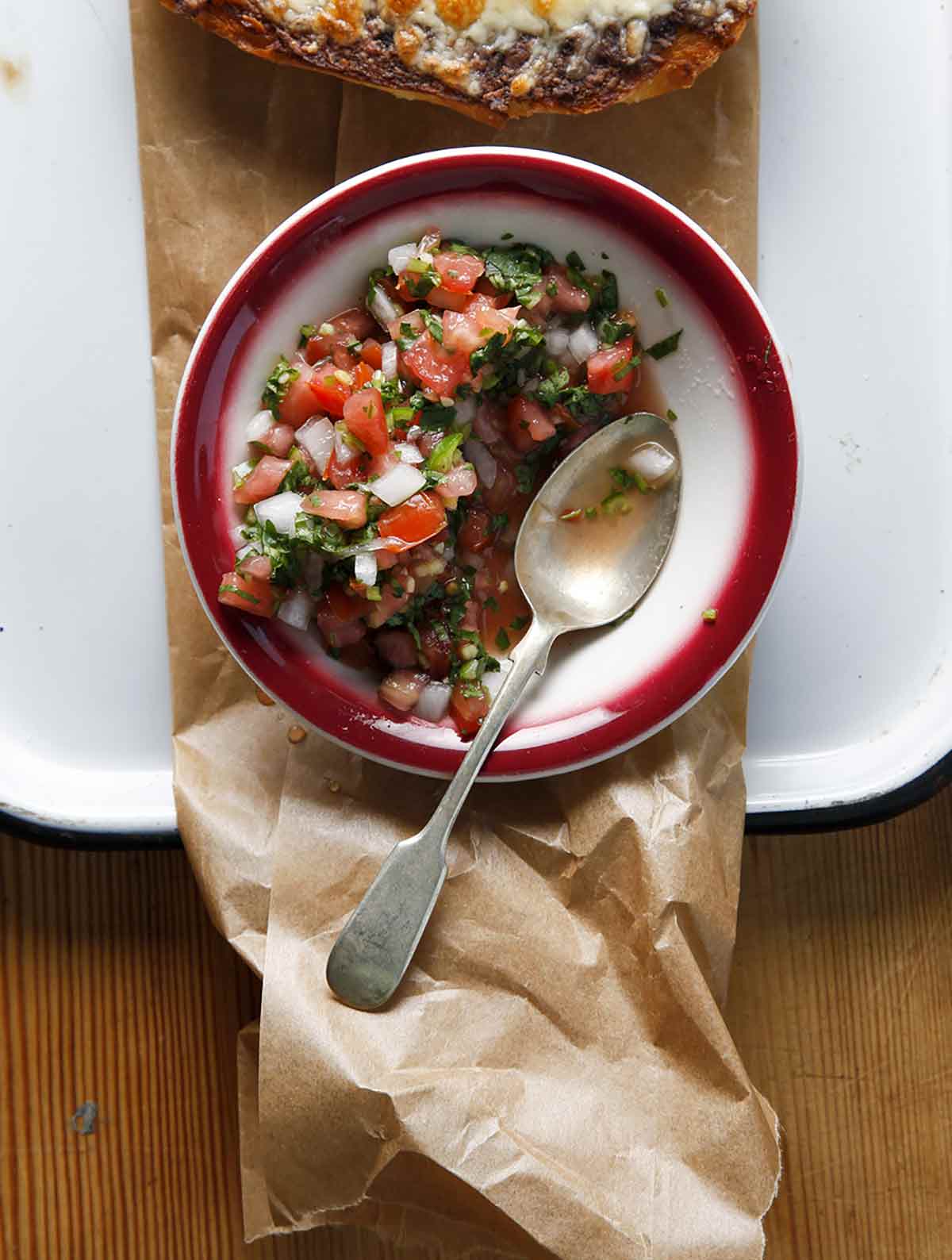 This pico de gallo recipe, made from tomatoes, onion, cilantro, lime, and chile, is a form of fresh salsa. A Mexican and Tex-Mex staple.
Recipe
This pozole verde is a comforting bowl of Mexican stew, made with chicken thighs, hominy, tomatillos, and jalapeno. Quick and easy to make but tastes authentic.
Recipe
This take on a traditional margarita is not only delicious but stunning to behold. Tequila blanco (aka silver tequila) is a style of tequila bottled immediately after it's distilled from the agave plant. It pairs well with chips and salsa, chips and guac, or pretty much any other Mexican-inspired snacks.
Recipe
This molletes is really more something you commit to memory than it is a recipe. It's just refried beans on toast smothered with cheese and broiled until bubbly. Essentially Mexican grilled cheese.
Recipe
These carnitas tacos are made with moist, tender pork shoulder, avocado, onion, tomatillo salsa, lime, and cilantro. Great party food for a crowd, a weekend dinner, or outdoor entertaining.
Recipe
© 2022 Leite's Culinaria. All rights reserved. All materials used with permission.