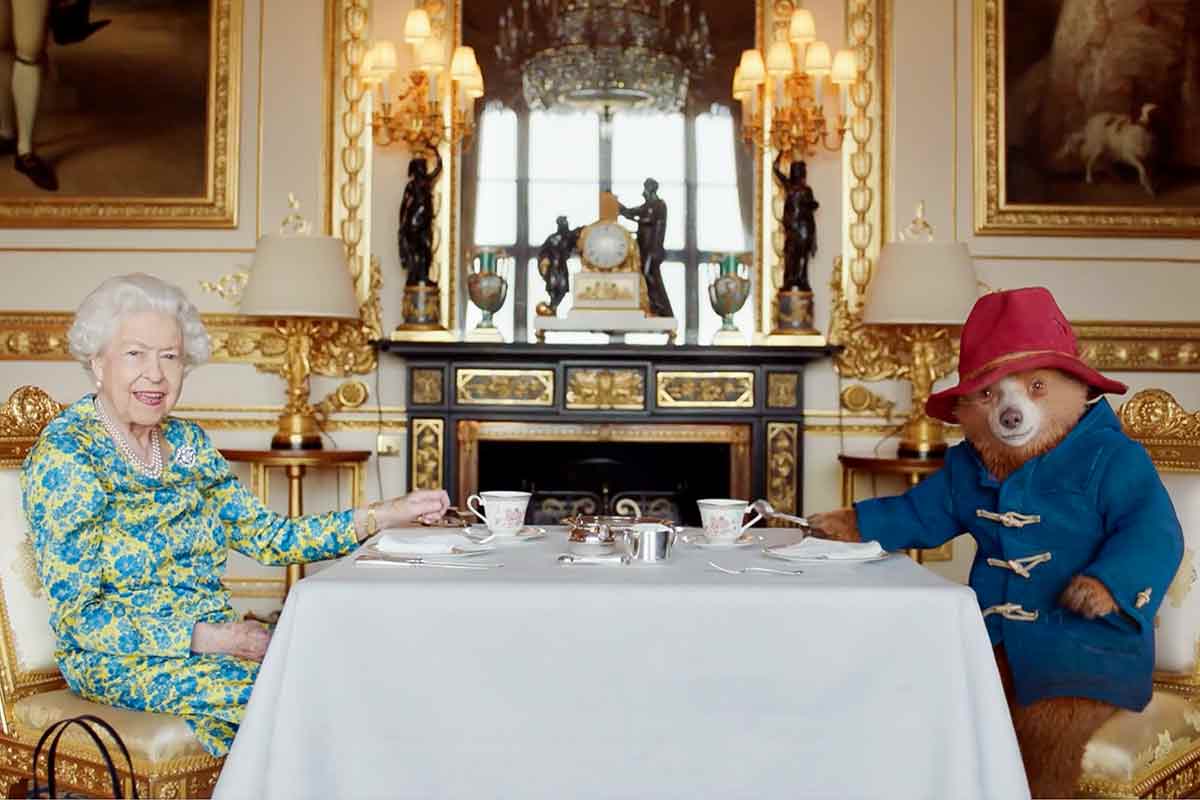 While our friends in England (including all territories everywhere) continue to mourn, we sit across the pond, helpless. Mourning with them. Not exactly knowing how to bring comfort or how to honor her life and help the world remember all that she's done.
But food. Food is a love language. It's the first thing we think of when a friend or family member experiences a tremendous loss. It's how we show we care. It's how we share a bit of comfort with those who are hurting.
And so, we've decided to honor and remember Her Majesty by sharing with you some of her favorite foods, beloved memories of her around a table, and the events that brought Queen Elizabeth comfort and happiness in life. These celebratory dishes may not be as extravagant as you may have suspected–in fact, most are dishes you can enjoy at home.
What was Queen Elizabeth's favorite food?
As a young girl, Princess Elizabeth's favorite food was jam pennies–tiny, crustless sandwiches made with white bread, strawberry jam, and butter. The affinity for these little finger sandwiches extended into her adult life and throughout her reign. In fact, one of her former personal chefs declared that the Queen had eaten jam pennies every single day of her life since she was five years old.
Small Batch Strawberry Jam
The arrival of fresh strawberries signals the start of summer, the time to visit pick-your-own farms and farmers' markets to stock up on plump, ripe berries. This recipe makes an unfussy version in a smaller size—faster and easier than traditional canning.
Recipe
At the age of 25, following the passing of her father, King George VI, Princess Elizabeth assumed the crown and began her political and diplomatic career. Over the years, she developed lasting relationships with national leaders and Prime Ministers. One such friendship was with Dwight D. Eisenhower. After their first meeting, they shared regular mail correspondence and a warm friendship for years, the Queen even sharing her personal recipe for griddle scones with him.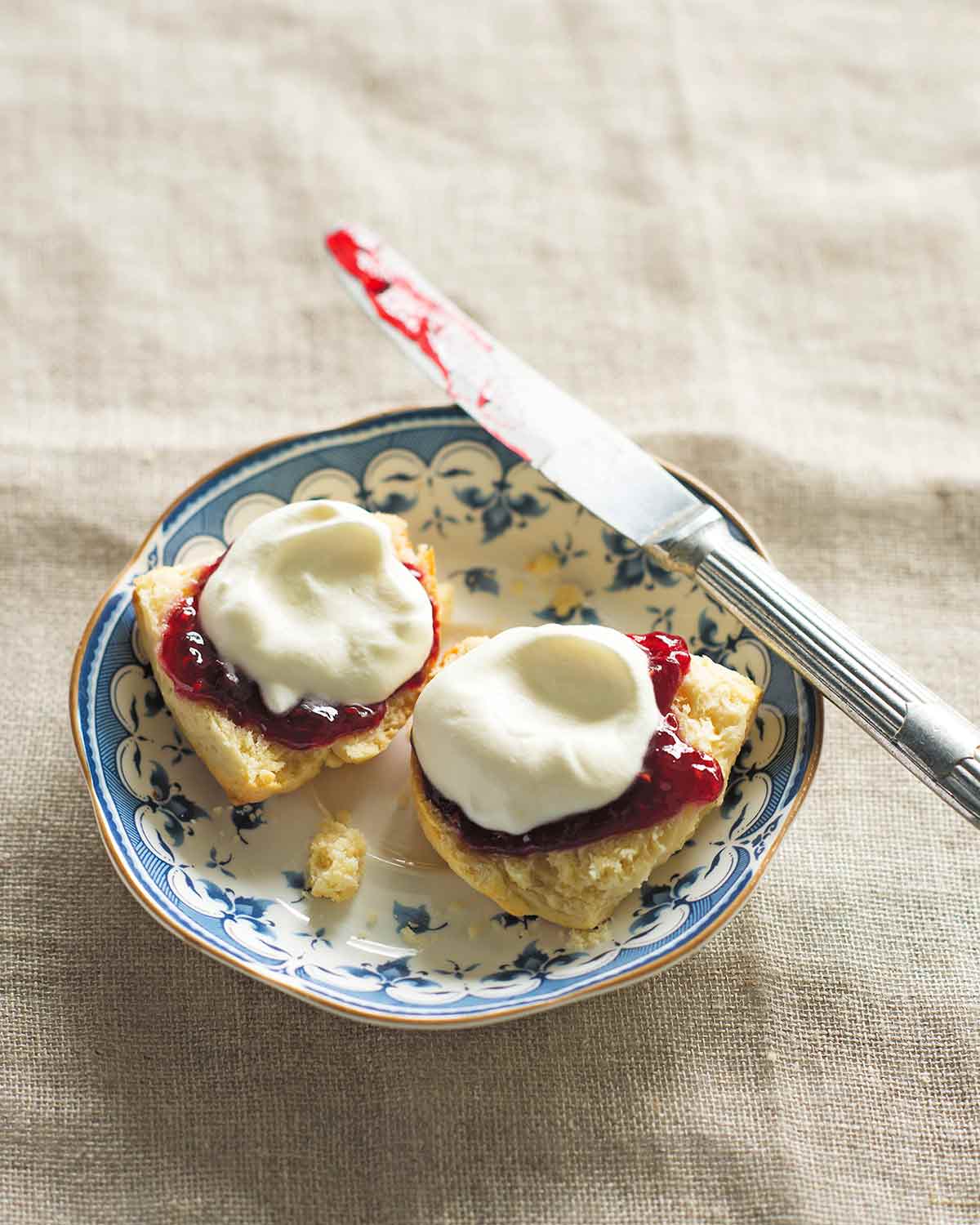 Cream Scones
Cream scones are a true delight, fresh out of the oven and topped with jam and cream. Or just butter. Flaky and tender, these lovely little snacks can be on the table in about half an hour. Pour a cuppa and settle in for a cozy afternoon break.
Recipe
What did the Queen eat every day?
Queen Elizabeth started her days simply, most mornings began with a bowl of Special K or a slice of toast with marmalade–although it's reported that most of the toast went to her four beloved corgis. Occasionally, she would request scrambled eggs topped with smoked salmon and grated truffles. And, breakfast was always served with a pot of Twinings Earl Grey Tea.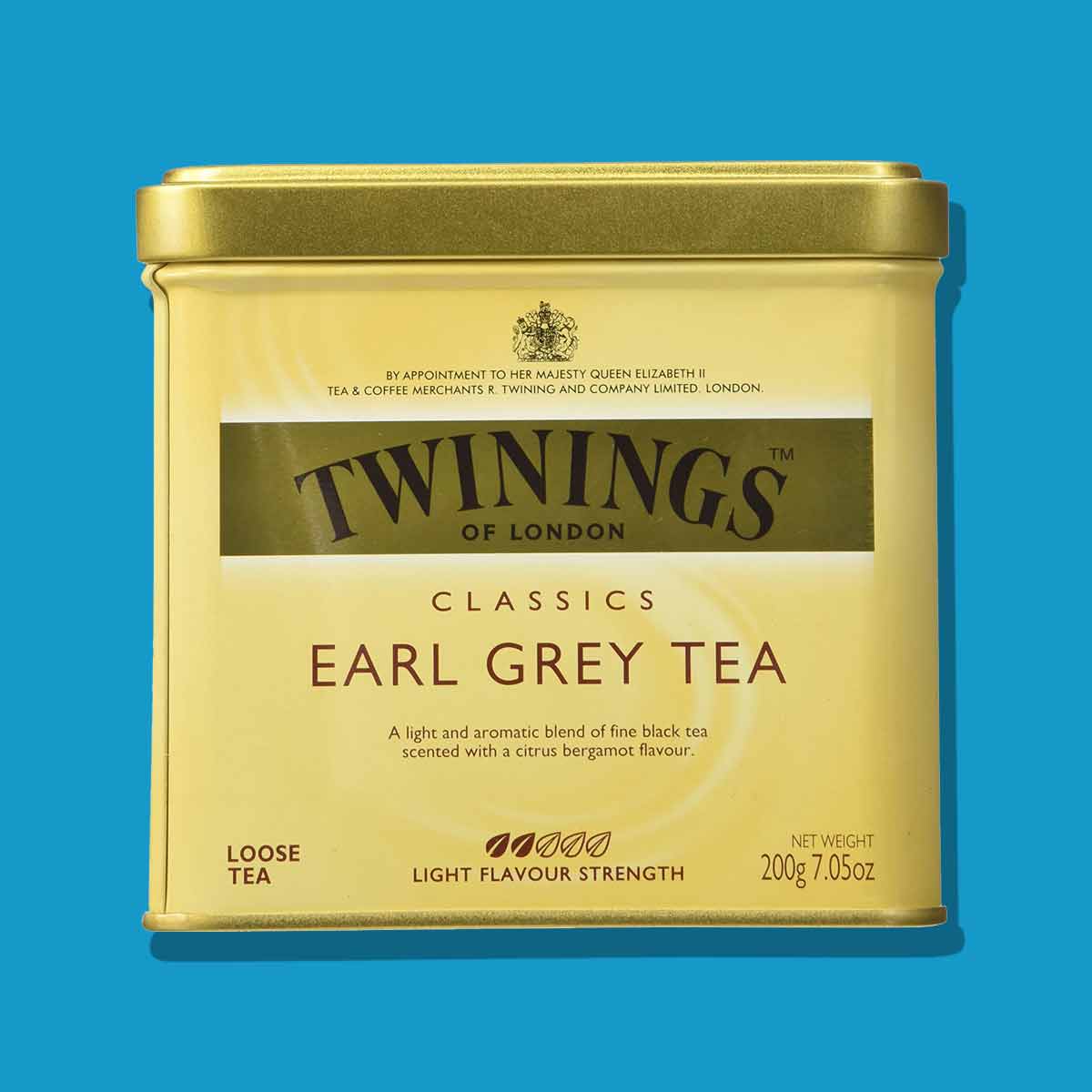 Perfect Scrambled Eggs
This perfect scrambled eggs recipe turns out light and fluffy every time. An easy breakfast recipe for the entire family.
Recipe
Her majesty enjoyed teatime and was a big fan of tea sandwiches, always with the crusts removed. Her favorite filling was smoked salmon and cream cheese.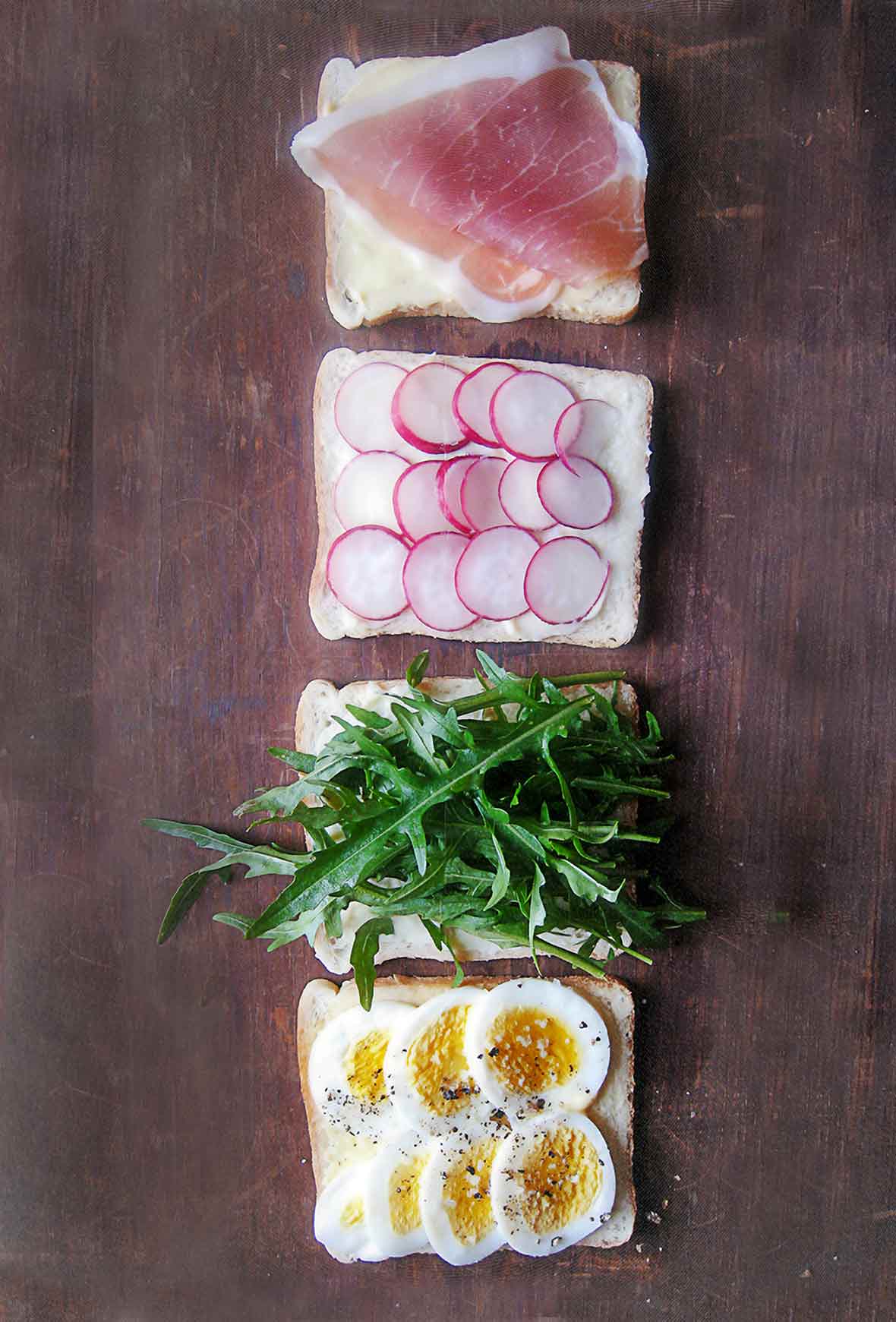 Tea Sandwiches
These tea sandwiches can be made with ham (prosciutto) or simply with vegetables to be vegetarian. They're incredibly versatile as well as quick and easy to assemble. Simply smear white bread with butter and arrange with your favorite toppings.
Recipe
The Queen also had a fondness for gin, even releasing her own gins made from ingredients from her gardens at Buckingham Palace and Sandringham House. She enjoyed it in a cocktail, such as a martini or a gin and Dubonnet.
Tea time
When it came time for tea, the Queen had a sweet tooth. She adored her tea cakes and biscuits. And while we don't know what type of biscuits she preferred, we quite like to imagine that she adored shortbread for its buttery richness and simplicity. Regarding tea cakes, her former chef once said, "chocolate biscuit cake is Her Royal Majesty the Queen's favorite afternoon tea cake by far."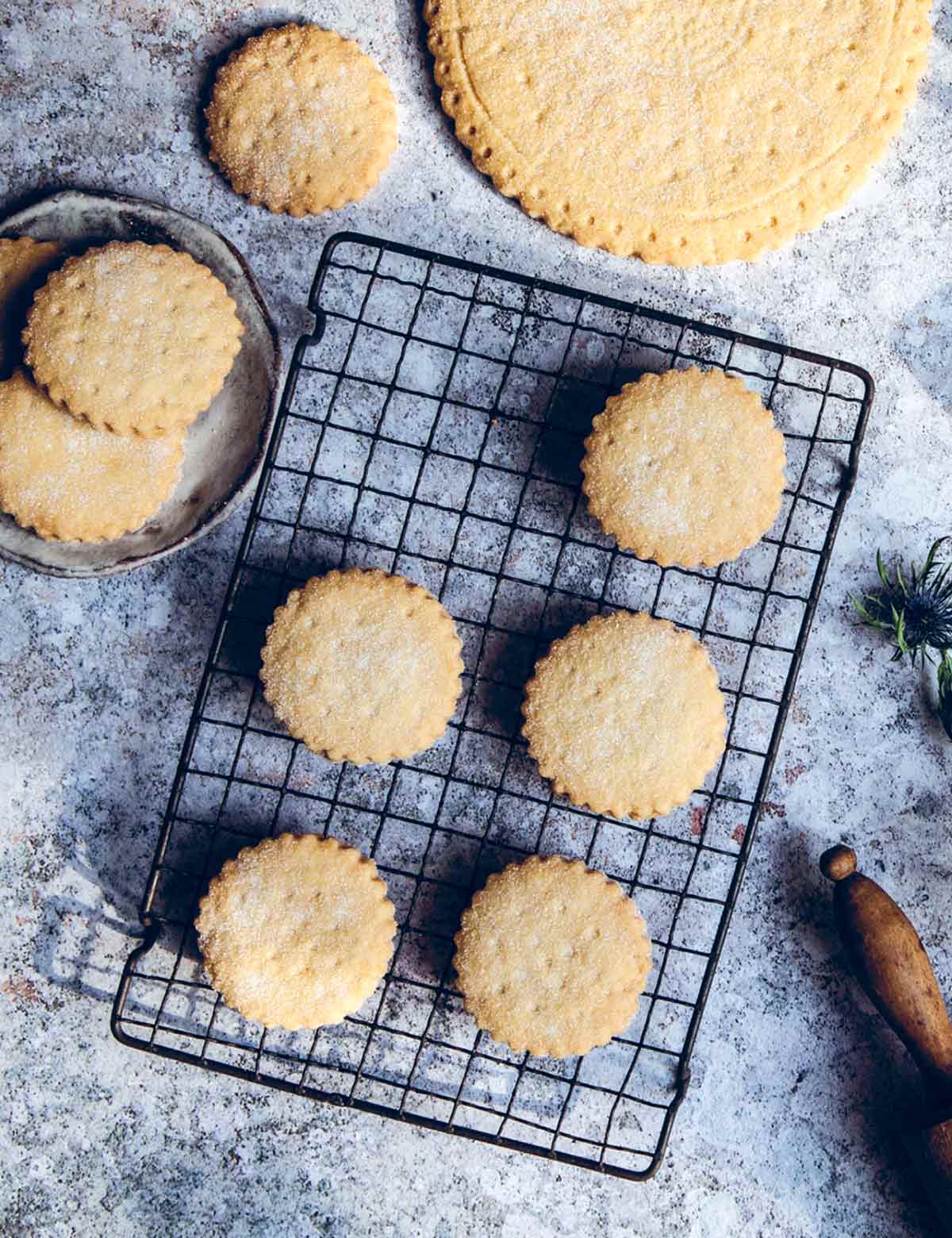 Easy Shortbread Cookies
Textbook shortbread is one part sugar for two parts butter and three parts flour. My version contains slightly less sugar and a little more butter. Some of the flour is also replaced by rice flour, cornstarch, or semolina to make the biscuits even more brittle and short. I was looking for the taste and texture of my favorite shortbread fingers, and this recipe is very close.
Recipe
A sweet side note–chocolate biscuit cake was also the dessert Prince William chose for the groom's cake at his wedding, because he enjoyed it so often with his grandmother at teatime.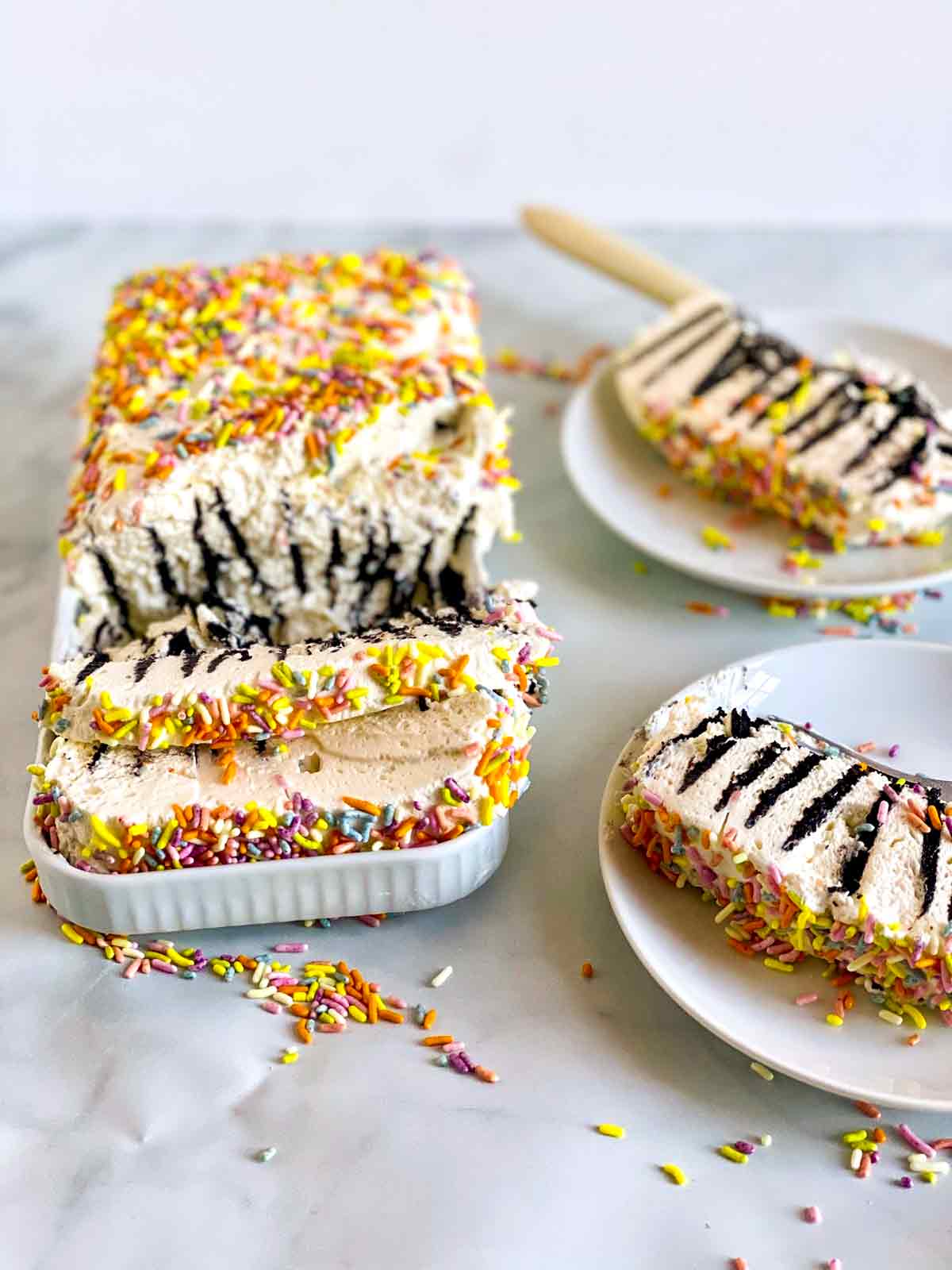 Icebox Cake with Condensed Milk Whipped Cream
This easy icebox cake comes together in just 20 minutes and requires only 5 ingredients.
Recipe
Dinner at the palace
Dinners were typically a simple affair, unless she was entertaining special guests or hosting an event. The Queen preferred grilled fish or chicken, served simply with vegetables. She generally skipped starches like potatoes, grains, or rice during her evening meal.
Grilled Salmon and Zucchini Skewers
Full of fresh flavours, this is a great lighter barbecue main. Serve with boiled new potatoes and green salad for a perfect summer meal.
Recipe
Like most people, Her Majesty also loved a great Sunday roast, and American hamburgers made with a dignified twist: she preferred fresh venison burger patties, no bun, and a side of cranberries instead of ketchup.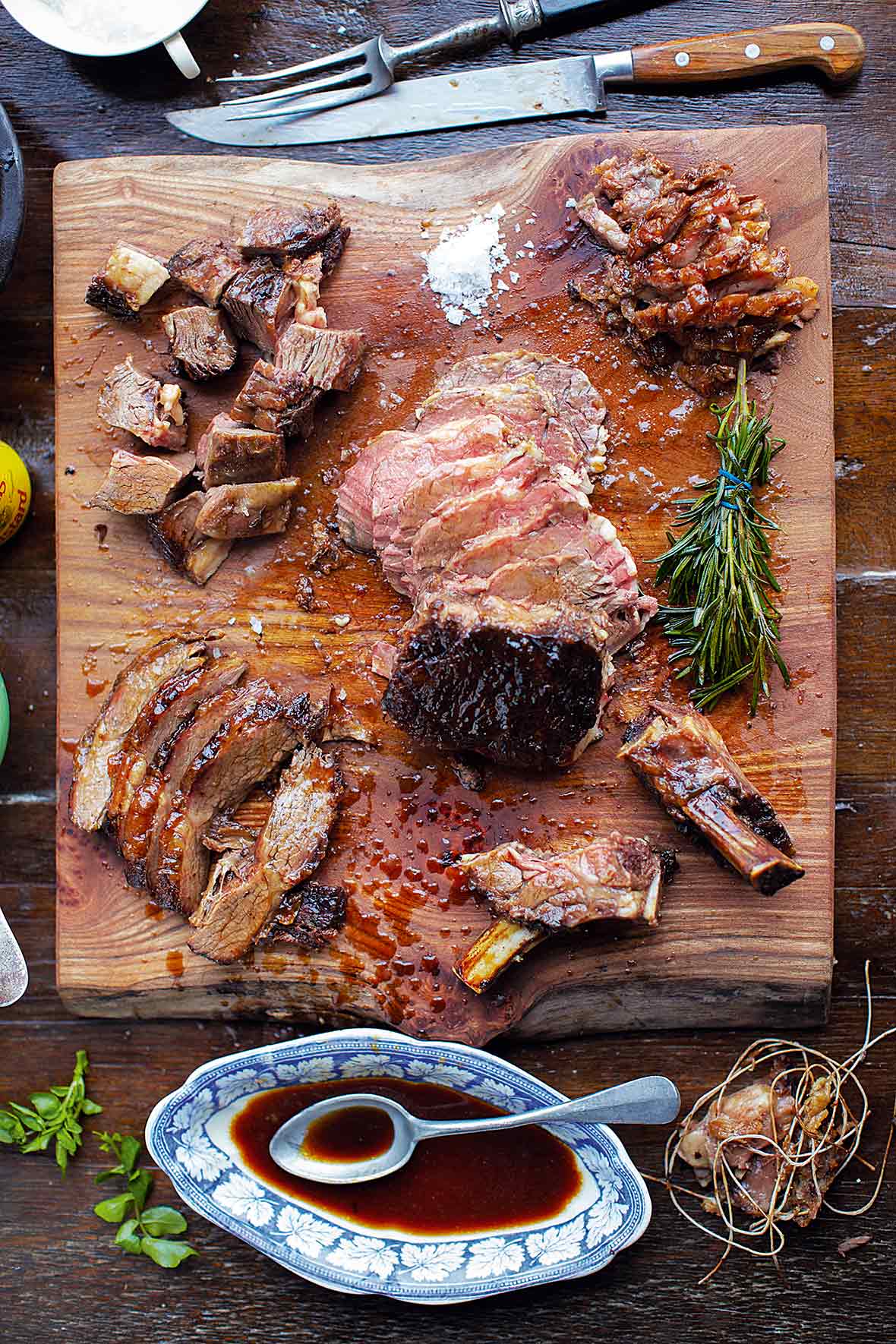 Jamie Oliver's Sunday Roast
Jamie Oliver's Sunday roast is entirely worthy of a special occasion although it's also an easy way to transform any old day or night into a meal to remember.
Recipe
Her favorite dessert
Her favorite formal dessert was said to be Chocolate Perfection Pie, but she adored anything chocolate. Chocolate Perfection Pie is actually a flan that's made with a pâte sucrée crust which is loaded with a richly decadent chocolate filling.
A few other favorites
Queen Elizabeth was the hostess of multitude state dinners attended by royalty, sitting and former presidents, emirs, dignitaries, diplomats, and other distinguished guests, and, of course, she was a cherished guest at events across the globe. Through it all, she was the constant epitome of grace under pressure, elegance, and poise, with a bit of clever wit mixed in.
In 2021, the Queen travelled to Cornwall to attend the G7 leaders' reception at the Eden Project. She was heard to joke with visitors while cutting a cake with a sword, even after being told a knife was available. "Well, this is a bit unusual!"
A surprising revelation is that despite all her official duties, the Queen still had time for hobbies, one of which being collecting pepper grinders. One of her favorite grinders was a gift from a friend. It came from an Italian restaurant and was in the shape of a waiter. When the head was turned to grind pepper, it shrieked with a mock Italian accent: "You're breaking my neck!" which the Queen is said to have found most amusing.
The Queen also collected good luck charms from her children, including miniature dogs, horses, and family photos, and kept them in her handbag, which was always held close.
Speaking of her handbag–who could forget her delightful, endearing Jubilee tea party with Paddington Bear?
In short, Queen Elizabeth was remarkable. She was likeable, quick-witted, relatable, and well-loved. She adored her family, her country, and her corgis. She is the only monarch 80% of Britons have ever known, and her passing marks the end of an incredible reign. The end of a long life, well lived. A life full of dutiful, heartfelt service to others. This evening, we raise a toast to her memory.
Well done, Your Majesty. May you rest in eternal peace. God Save the King.